Cities
Brisbane sees massive infrastructure push ahead of unopposed Olympic bid
Youtube Views

8,204

VIDEO VIEWS
THE AUSTRALIAN city of Brisbane is seeing a number of new infrastructure projects get the greenlight ahead of what is presumed to be a successful bid for the Olympics.
A somewhat unlikely candidate for the Games, Australia's third largest city - but fastest growing - is close to formalising a deal to host the 2032 summer games, with the International Olympic Committee (IOC) calling the bid "irresistible".
Brisbane is currently running unopposed and an official announcement won't be made until 21 July, but IOC president Thomas Bach has already said the city's pitch presented a "clear vision for a sustainable and feasible Olympic Games" and that it had "great support from the public and across the political spectrum."
While a number of other countries expressed interest in the Games initially, Brisbane won the top spot because of a new process which doesn't allow for cities to campaign against each other.
Brisbane entered "targeted dialogue" with the IOC in February of this year.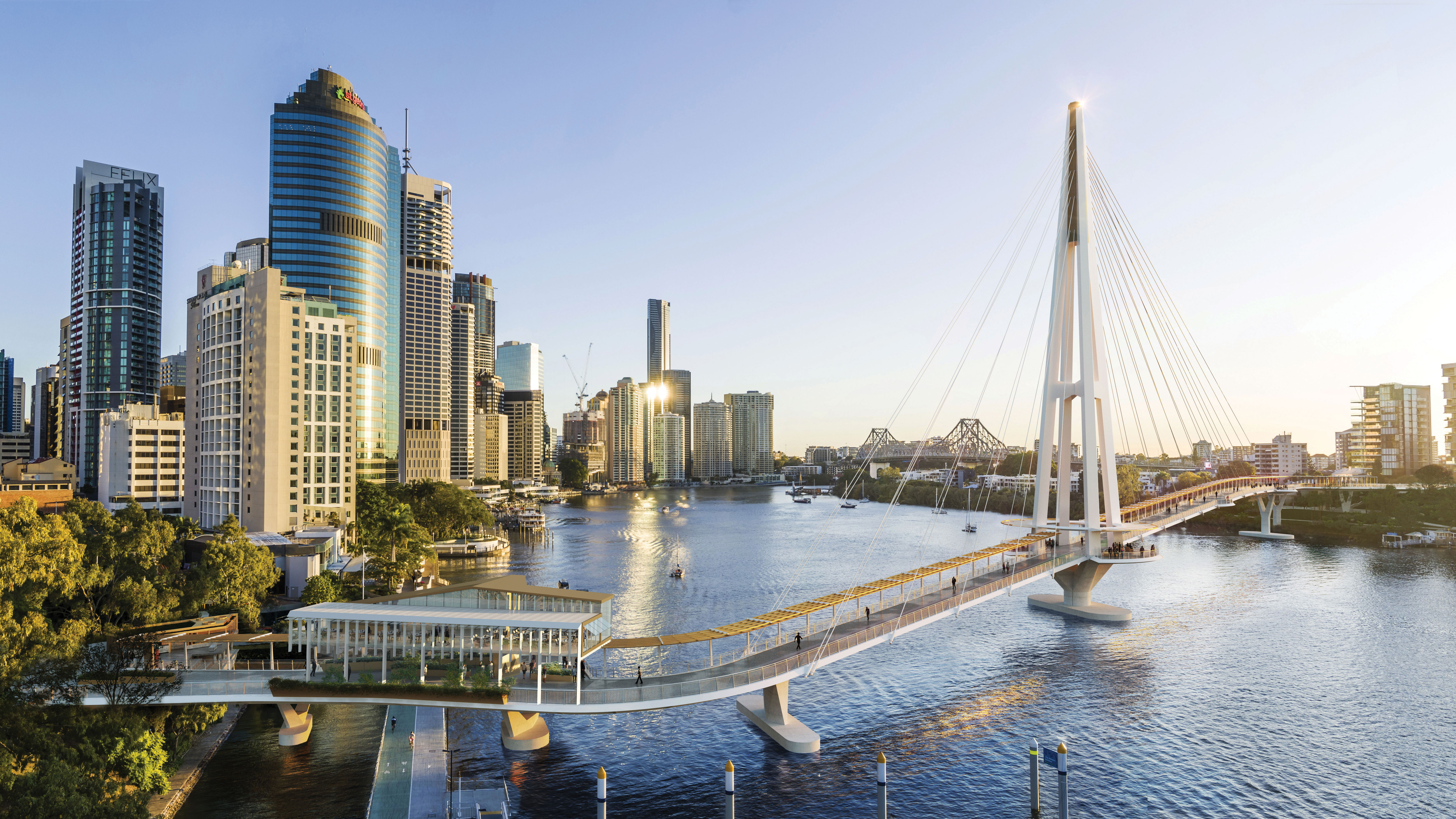 Above: A new pedestrian bridge will provide a major focal point for the city. Image courtesy of Brisbane City Council.
The city has experience hosting a variety of major sporting events and as such very little will need to be constructed - it's estimated that 84% of events would be hosted in either existing or temporary venues.
Australian Prime Minister Scott Morrison has pledged that the federal government would cover half the costs of the Games.
In the meantime Brisbane is seeing a major infrastructure push - a recent announcement from Brisbane City Council confirmed that a third of the city's budget will go towards infrastructure projects.
The design and construction of a half-kilometre pedestrian bridge to span the Brisbane River has also just been awarded.
Kangaroo Point Green Bridge will be constructed by a consortium led by Besix Westpac.
The AUD $140M bridge will become a major focal point for the city, linking Kangaroo Point to the Central Business District.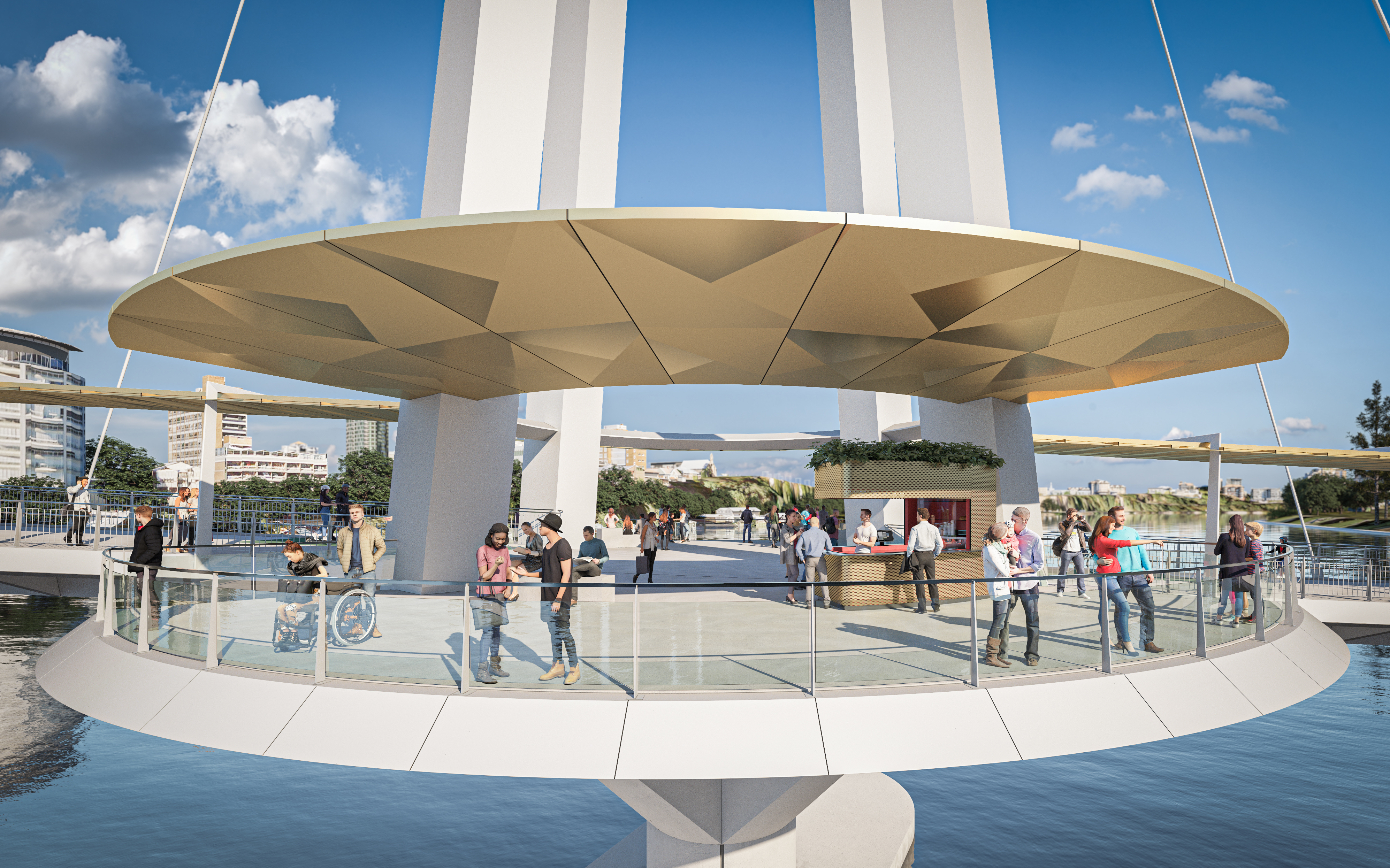 Above: Solar panels will be positioned across the bridge as shades. Image courtesy of Brisbane City Council.
Its striking design includes an 83-metre high mast, solar panels that will also act as shades for pedestrians, and a restaurant that will be suspended over the river.
"We will deliver to the city of Brisbane and its people first-class infrastructure that is both elegant, impressive and extremely useful for mobility," said Deputy CEO of Besix Group Pierre Sironval in a press release.
The bridge is expected to be completed in 2023.
If Brisbane is successful in its bid for the Olympics it will be the third Australian city to host the games, after Melbourne in 1956 and Sydney in 2000.
To learn more about Brisbane, watch our documentary about the $3.6BN megaproject currently being constructed on the city's waterfront.
Comments
---