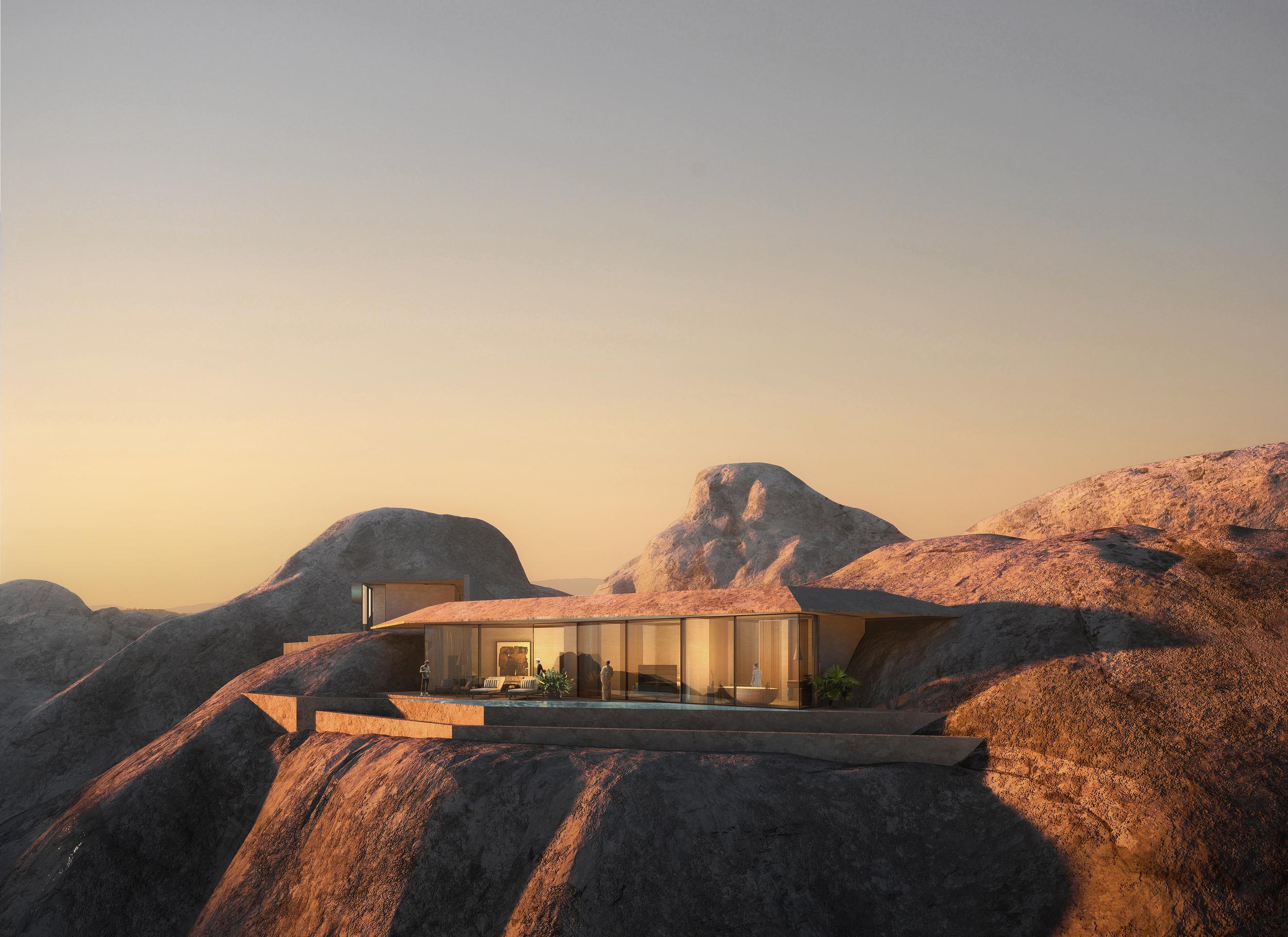 CITIES
This Saudi Arabian hotel is being built inside a mountain
WE'VE all had that feeling of wanting to get away from it all and live under a rock for a bit.
Well soon that might actually be possible, thanks to an extravagant new hotel that's being built inside a desert mountain near Riyadh, Saudi Arabia.
Once complete, the resort will feature 48 villas and 12 hotel rooms all fully integrated into the rocky landscape. Excavation works first kicked-off in July 2021.
Aptly named "Desert Rock", the complex will also feature a spa, a gym, lavish dining areas and breathtaking views - all from a structure that doesn't disturb the natural silhouette of the desert landscape.
Guests will be able to go on hikes and dune buggy trails, then get near-uninterrupted views of the stars at night with no light pollution from surrounding cities.
Above and Below: The hotel will be built entirely within the mountain. Images courtesy of TRSDC.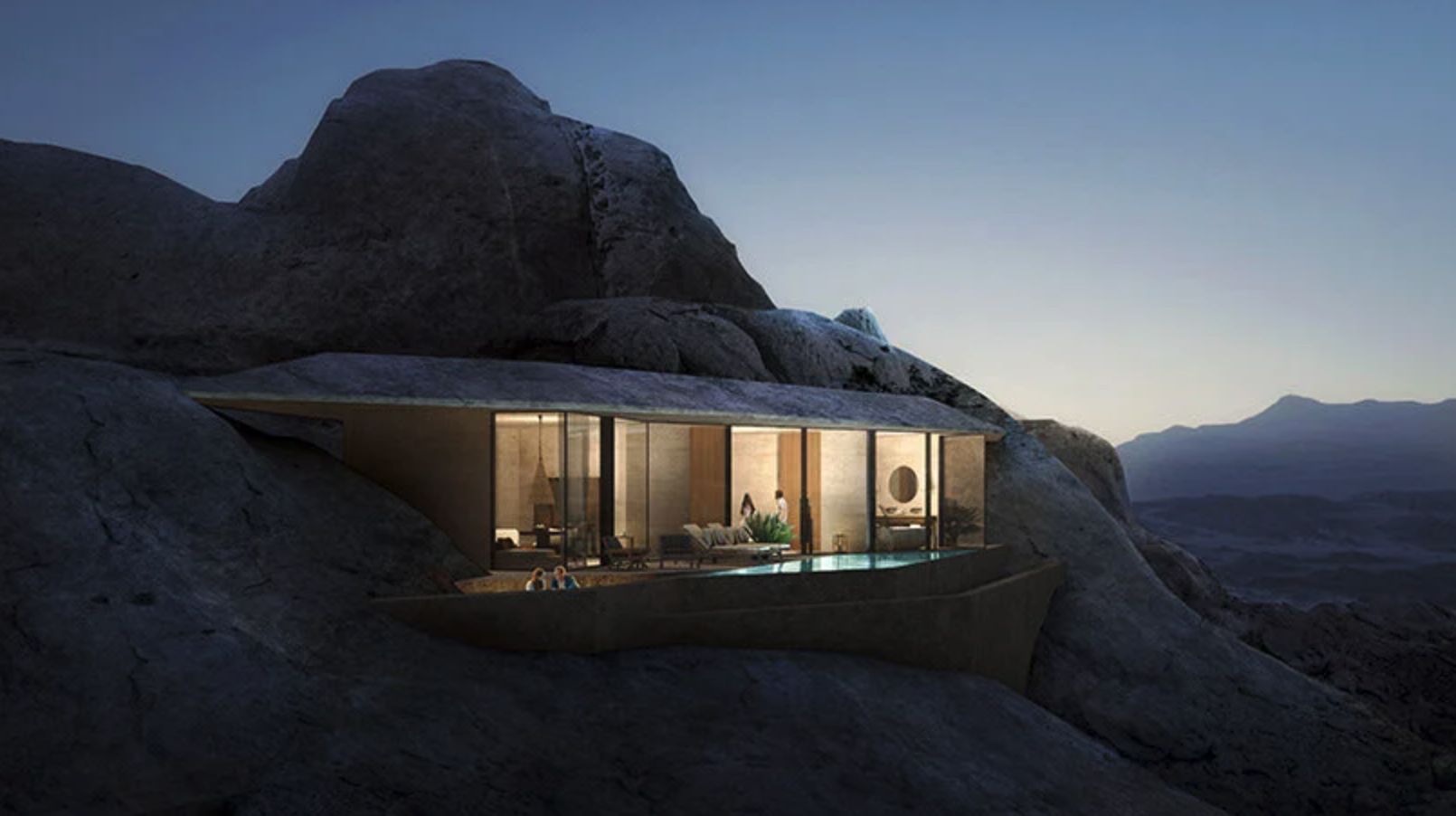 Oppenheim Architecture explained that the project was about honouring the natural landscape and "building with the land, not on the land."
"We wanted to create a destination that allows guests to experience Saudi Arabia's untouched beauty," said John Pagano, CEO of The Red Sea Development Company (TRSDC).
"Desert Rock will provide guests with uninterrupted spectacular views while preserving the natural landscape for future generations to enjoy.
"We have drawn inspiration from the surrounding environment, while providing unparalleled luxury, allowing guests to connect with nature and create memorable experiences."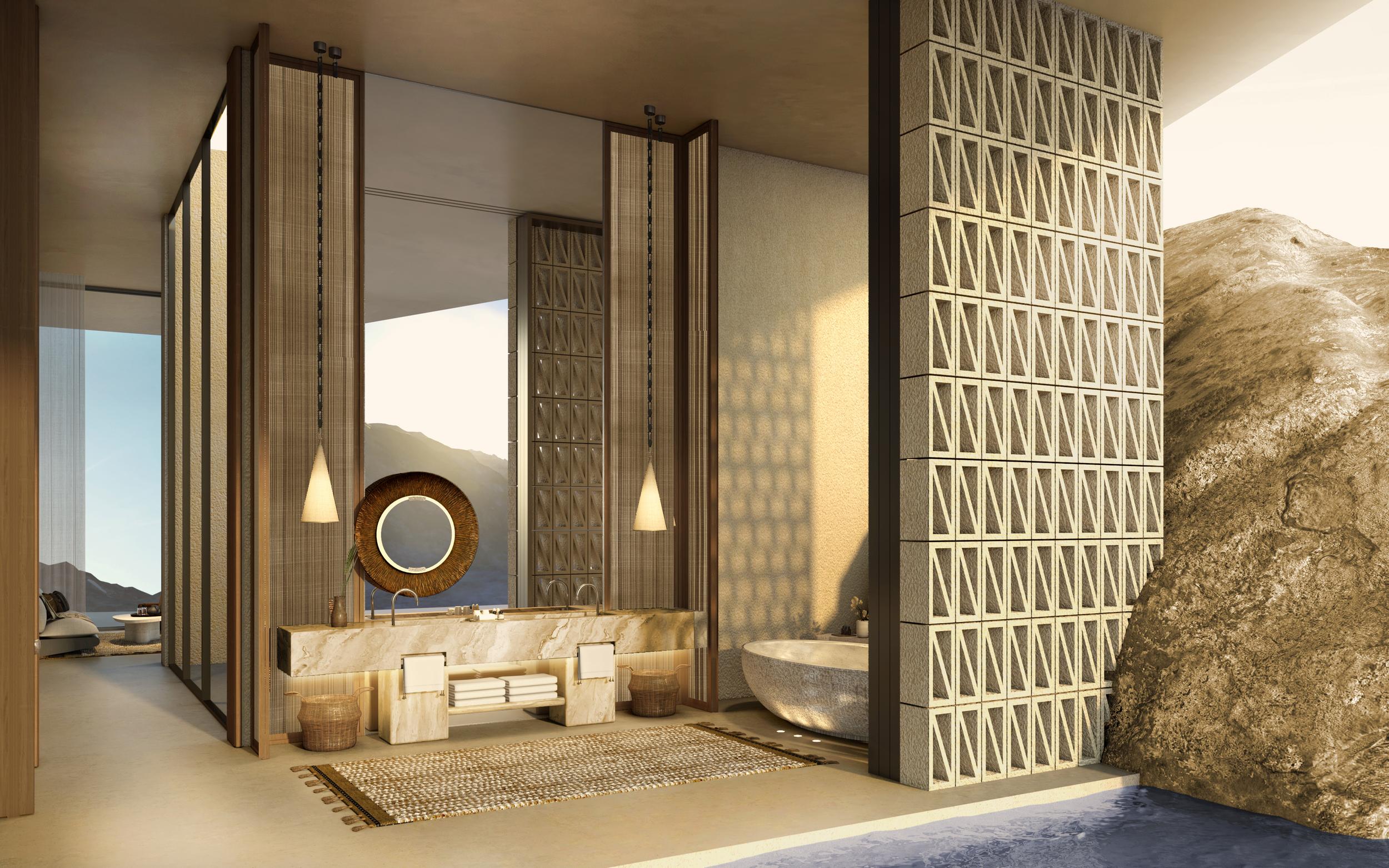 Above and Below: Interior walls will be made from the excavated rock. Images courtesy of TRSDC.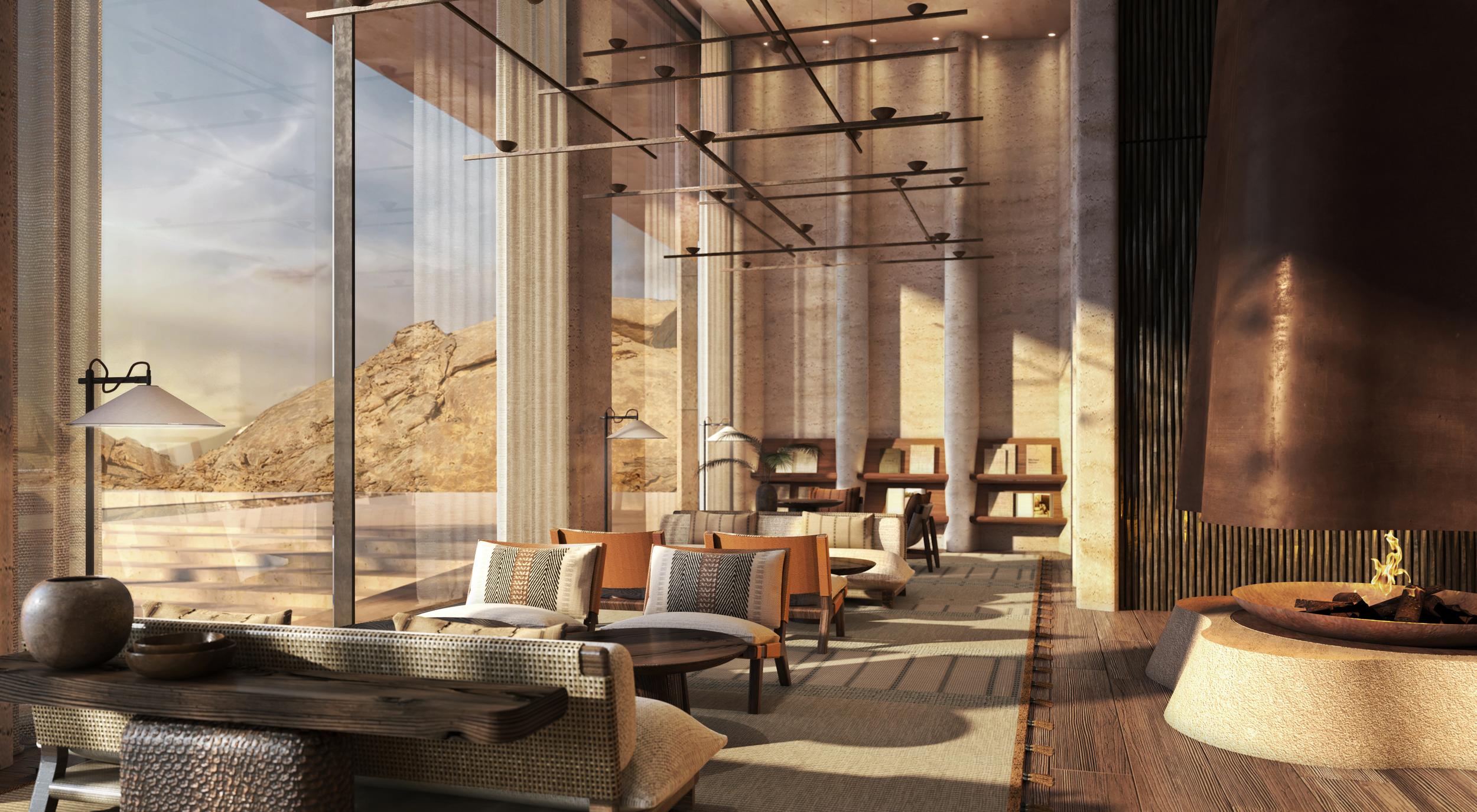 Desert Rock will have the highest level LEED certification. Water retention and distribution systems will harvest and treat rainwater for re-use within the hotel's systems.
Rock excavated from the site will be used for the exterior and interior walls.
It's understood that the first guests could be welcomed by the end of 2022.
The project is part of a larger development of Saudi Arabia's west coast which will collectively comprise 50 resorts, some 8,000 hotel rooms and 1,000 residential properties.
Phase one of the masterplan is planned to be completed by 2030.
Saudi Arabia has announced a number of other high profile developments recently, including Neom - a 170-kilometre long linear city that could house more than a million people.
Comments
---