Infrastructure
The $100BN Railway in the Desert
Youtube Views

4,951,401

VIDEO VIEWS
Video hosted by Fred Mills.
ONE of the world's most ambitious construction projects is being built in the middle of a desert.
The Gulf Cooperation Council, made up of six of the Middle East's wealthiest countries, is constructing a more than 2,000 kilometre railway to better connect the region.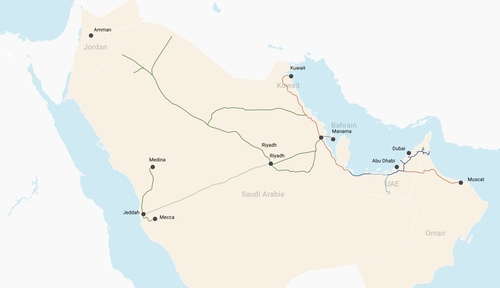 Above: Map of the proposed GCC Network. Image courtesy of Etihad Rail.

With desert sands to cross and mountains to tunnel through, the project's challenges are immense and matched only by the price tag that comes with tackling them. The railway has the potential to unite the Gulf, reshape its transportation sector, reduce its carbon footprint and kickstart a whole new era of economic development. But first, it has to overcome the political, financial and logistical challenges standing in its way.

Before we get into how the railway is being built, it's important to understand why it's being built in the first place. Let's start here – February 1981 in Riyadh, Saudi Arabia.
Leaders from Saudi Arabia, Kuwait, the United Arab Emirates, Qatar, Bahrain, and Oman met to form a political and economic alliance called The Gulf Cooperation Council, or GCC. As a group, they've made a lot of money off oil and gas. That means their economies are largely tied to the oil market. Around 2008-2009, oil prices plummeted amid the Great Recession, and the GCC economies took a hit.
That's where the railway comes in.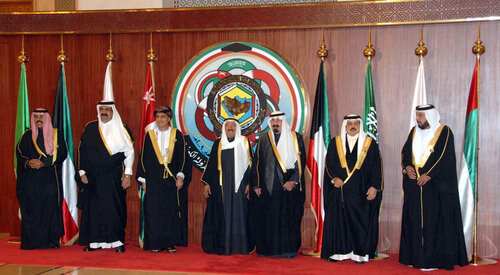 Above: GCC member states approve the GCC network railway project in 2009. Image courtesy of Etihad Rail.
In 2009, the GCC approved a massive railway project that would link all six member states. The cost would be divided among the countries, with the entire project estimated to be between $100-250 billion.
"Diversifying the economies of the Gulf states away from oil and gas will help them develop stronger economies," Colorado School of Mines professor Hussein A. Amery said.
"The railway lines will help, for example, connect the nation's ports with manufacturing hubs that will connect the nation's ports with urban centres."
A key element of the network is Etihad Railway – an $11 billion, 1,200 kilometre freight and passenger railway stretching across the Emirates from the Gulf of Oman to the Persian Gulf.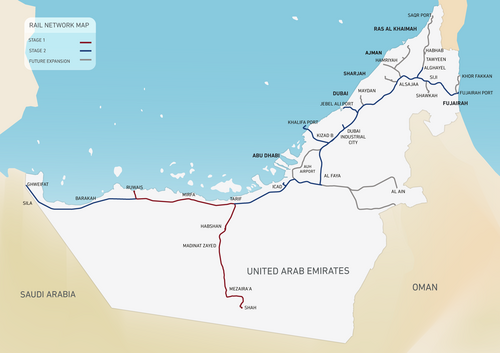 Above: Map of the proposed Etihad Rail Network across the UAE. Image courtesy of Etihad Rail.
The UAE's first national rail network is being constructed in two stages. The first stage was completed in 2016 and spans 264 kilometres from the Habshan and Shah areas in Abu Dhabi to the port of Ruwais.
It's a tough working environment to say the least. It can get so hot in the summer that some construction sites operate at night, when temperatures are closer to 30 degrees Celsius, or 86 degrees Fahrenheit.
Sand makes for difficult, shifting terrain. Etihad learned from others who have built in the desert, including China, Saudi Arabia and Mauritania. Those nations found solutions like turning sand dunes to clay over many years, monitoring the shifting dunes and planting walls of vegetation to block wind and sand.
Etihad Rail's locomotive design includes a sand filtration system and sand plough to help mitigate the challenges of the sand.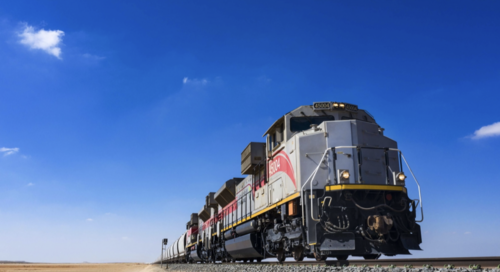 Above: Stage 1 of the Etihad Rail Network opened for freight services in 2016. Image courtesy of Etihad Rail.
In Stage 1, Etihad Rail constructed 20 over-bridges, two under-bridges, 10 road underpasses, and 18 smaller underpasses for future use.
The company also built two factories to produce concrete railway sleepers made from locally sourced raw materials, which form the base of the tracks. Each sleeper is 2.6 metres long and weighs 340 kilograms. They're attached to the main rails with a fastening system and are used to help stabilise the track and ensure the train can travel smoothly at speeds of up to 200 kilometres an hour for passenger trains.
But this first route isn't transporting passengers just yet. Rather, it's carrying up to 22,000 tonnes of granulated sulphur across 110 wagons each day. The element is extracted from the oil fields in Abu Dhabi and processed for export at the port of Ruwais, where it goes on to be used to manufacture everything from batteries to fertilisers and fireworks.
Etihad Rail has transported more than 30 million tonnes of granulated sulphur for the Abu Dhabi National Oil Company, as of mid-2021. Etihad says a single train journey reduces carbon dioxide emissions by 70-80% compared to if those trips were to be made by trucks.
That's significant for an economy with one of the highest carbon footprints in the world. That efficiency has also helped make the Emirates the world's top exporter of sulphur, bringing in $679 million in 2019. Much of that sulphur likely went to China, the world's largest importer of the element, who also happens to be involved in Stage Two of the project.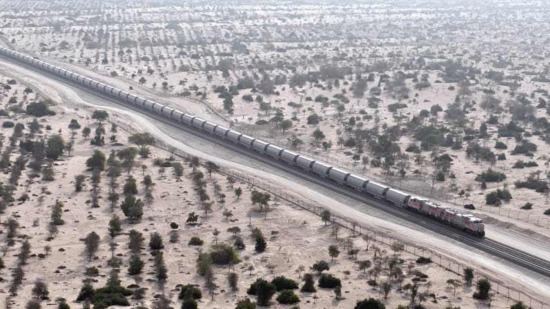 Above: Stage 2 will extend the Etihad Rail network 605 kilometres. Image courtesy of Etihad Rail.
Stage Two construction began in 2020 and will extend the network 605 kilometres from Ghuweifat on the border with Saudi Arabia to Fujairah on the east coast.
A $408.4 million contract put China State Construction Engineering Corporation and South Korea's SK Engineering and Construction in charge of the design and construction of 139 kilometres of rail line. Once complete, the network will link the country's major industrial ports and trading centres, enabling more than fifty million tonnes of goods to be transported across the network each year.
Saudi Arabia and the UAE have potential for the development of other natural resources too, like iron ore, gold, aluminium and silver.
"A strong railway infrastructure would help them and would help these governments tap this so far and tap natural resources," Professor Amery said.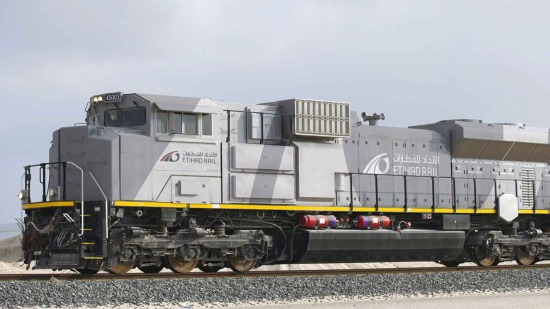 Above: The network can transport up to 22,000 tonnes of granulated sulphur each day. Image courtesy of Etihad Rail.
Even with progress being made on the Etihad Rail network, the GCC Rail project as a whole hasn't always gone according to plan. GCC countries briefly blocked Qatar from its organisation, putting its role in the railway project into question.
And the pandemic and oil prices have caused logistical delays and cuts to infrastructure spending, which have pushed the completion date back by years.
"The vision of Gulf leaders has emerged from being a vision of ambition and sometimes unrealistic ambition to a vision of pragmatism," Professor Amery said.
Etihad hasn't said exactly when the railway will be open for commuters yet, but when it is, it might be a tough sell for a country that loves its cars. One 2020 survey by Road Safety UAE found that 83% of respondents depend on cars, while only 13% use public transportation.
"You know, cultural shifts take time, technological shifts can happen more or less overnight," Professor Amery said.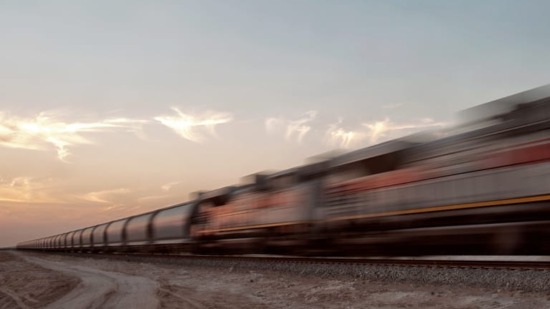 Above: The Etihad Rail network is expected to transport passengers in the years to come. Image courtesy of Etihad Rail.
Still, the railway is a big part of Gulf nations' plans to become more sustainable and diversify their economies. It's given rise to a new industry, which means new jobs. Both Saudi Arabia and the Emirates have developed rail studies training programmes.
"The Gulf economies have grown exponentially over the last three decades or so, and the railway lines are a logical extension to the immense economic growth that the Gulf states have experienced," Professor Amery said.
The Emirates may be known for its oil wealth and glitzy futuristic developments, but Etihad Railway is a glimpse into leaders' long-term strategy to build a more connected, unified Gulf.
Narrated by Fred Mills. Footage and images courtesy of Etihad rail, UAE Project and OpenStreetMaps.
We welcome you sharing our content to inspire others, but please be nice and play by our rules.
Comments
---