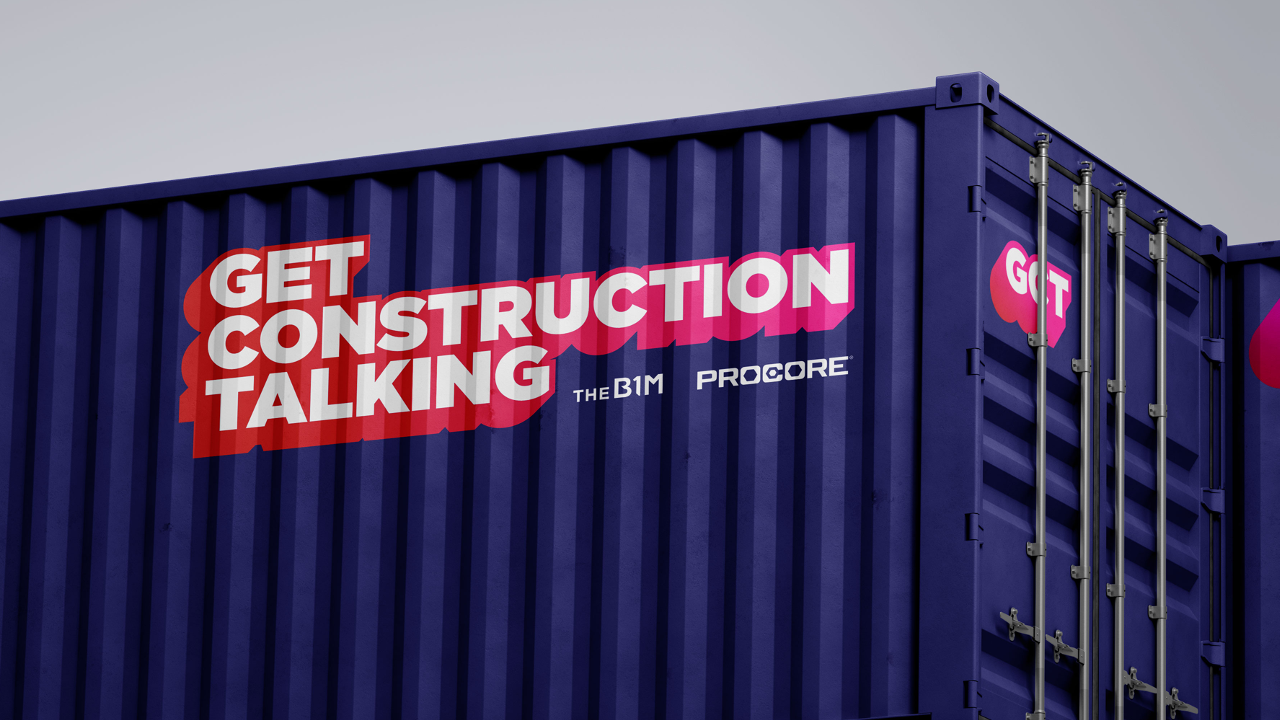 PRESS RELEASE | 20 June 2023
The B1M and Procore announce "Get Construction Talking" mental health initiative
The B1M and Procore have today announced Get Construction Talking – a global initiative that aims to raise awareness of mental health in construction.
The initiative will be formally launched by The B1M's Fred Mills and Procore's Tooey Courtemanche at a special event in London on 12 July, with the screening of a new two-part documentary series.
The series will be free-to-view on The B1M's YouTube channel, putting the issue of construction mental health in front of its vast audience.
It will be made available alongside a new guidance portal, podcast series and events programme. There'll also be a powerful out of home advertising campaign on the London Underground and across several cities in the US over the next 12 months.
Get Construction Talking is supported by leading construction mental health charities across the US, UK, Australia and New Zealand, including the Construction Industry Alliance for Suicide Prevention (CIASP), Lighthouse Charity, MATES in Construction and Construction Sport.
The initiative sees The B1M and Procore – a leading global construction technology firm – teaming-up and using their strengths to amplify awareness of mental health and support the fantastic work that these charities are already doing.
Together, The B1M and Procore are mobilising to raise $1M for construction's mental health charities through the Get Construction Talking campaign.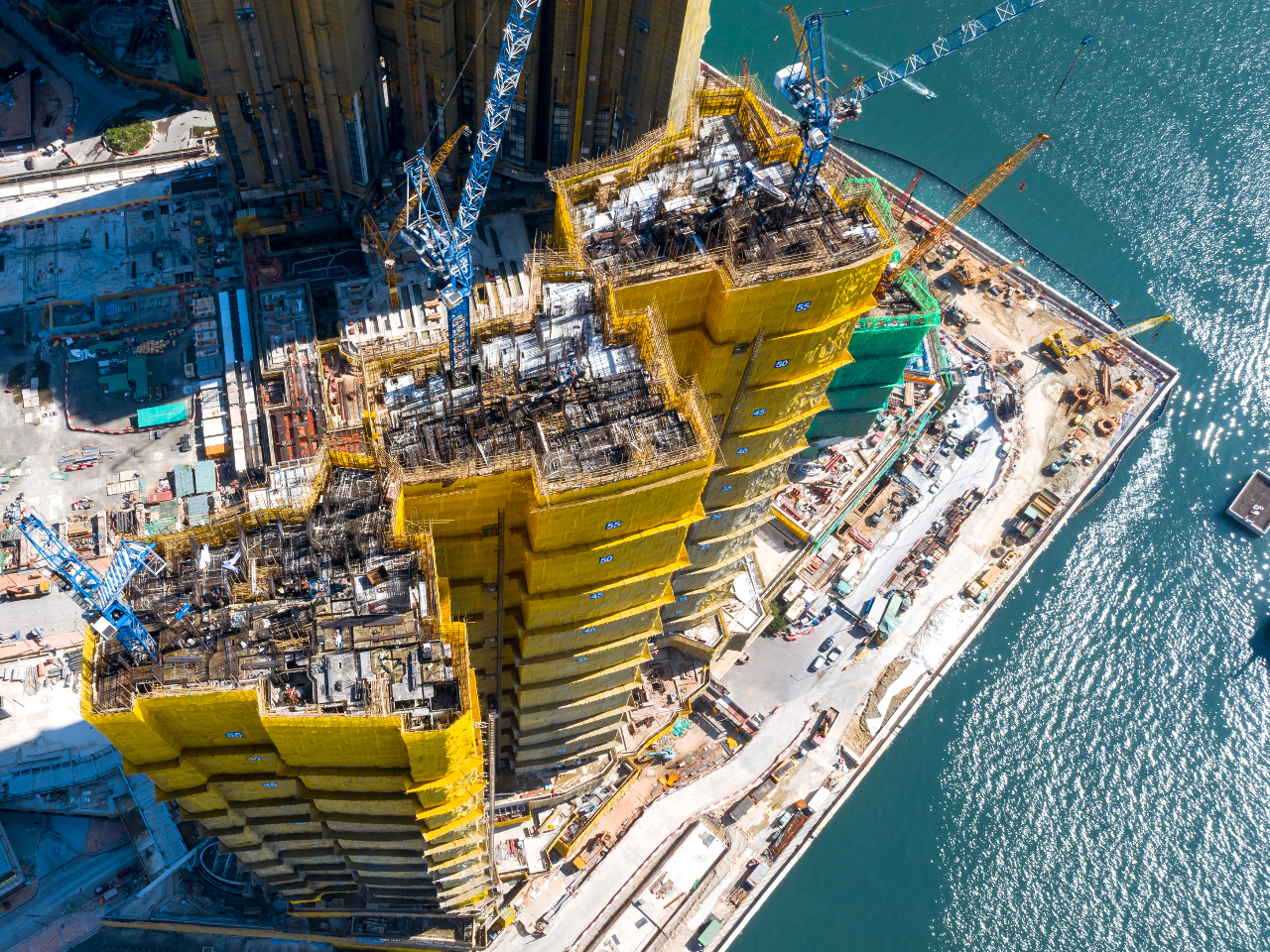 Above: The construction sector shapes our world, but many of its people struggle with their mental health.
Research worldwide shows that the construction sector appears to struggle with poor mental health more than any other industry, and that the issue is most prevalent among men.
At its extremes, the problem is costing lives. Pre-pandemic data shows that construction has one of the highest suicide rates of any industry in the US, UK and Australia.
Though of course nuanced and unique to individuals, research has found that many factors contribute to the problem; including long working hours, excessive travel requirements, tough payment practices and a tendency for men to put on a brave face and avoid sharing their feelings.
In a male-dominated industry, that culture has created something of a stigma around talking about mental health and recognising its seriousness.
Suicide and struggles with mental health and wellbeing are preventable, but while the industry has developed an intense focus on physical safety over recent decades – in part catalysed by legislation – mental safety and wellbeing largely remains categorised as 'best practice' by businesses and authorities.
"The pressures in the construction industry really do have an impact on people," explained Chris Lockwood, CEO of MATES in Construction; a leading mental health charity working across Australia and New Zealand.
"One of the ways those pressures show through is that we've got significantly higher rates of suicide. It's a real problem and something we've got to do something about. Just like we've done with health and safety processes, we need to get to that same point in terms of mentally healthy workplaces."
Above: Construction struggles with poor mental health more than most other sectors worldwide.
Tackling this issue is complex, but one of the most simple things that we can all start doing today is talking.

If we can all become more aware of mental health, normalise conversations around it, look to spot the signs in our colleagues that something might not be right and point them in the direction of support, then we can collectively start to move the dial on this issue at the grassroots level.

Get Construction Talking is founded on that objective. It aims to use the power and reach of both The B1M and Procore to raise the profile of mental health and help millions understand how they can start to help today, for free.

Featuring people from across the sector, Get Construction Talking's new documentary series will also see The B1M's Founder Fred Mills open-up about his own struggles with mental health and depression.

It follows his keynote address at Procore's Groundbreak event in New Orleans in November 2022 where he candidly discussed his feelings for the first time, drawing attention to the industry's wider mental health challenge.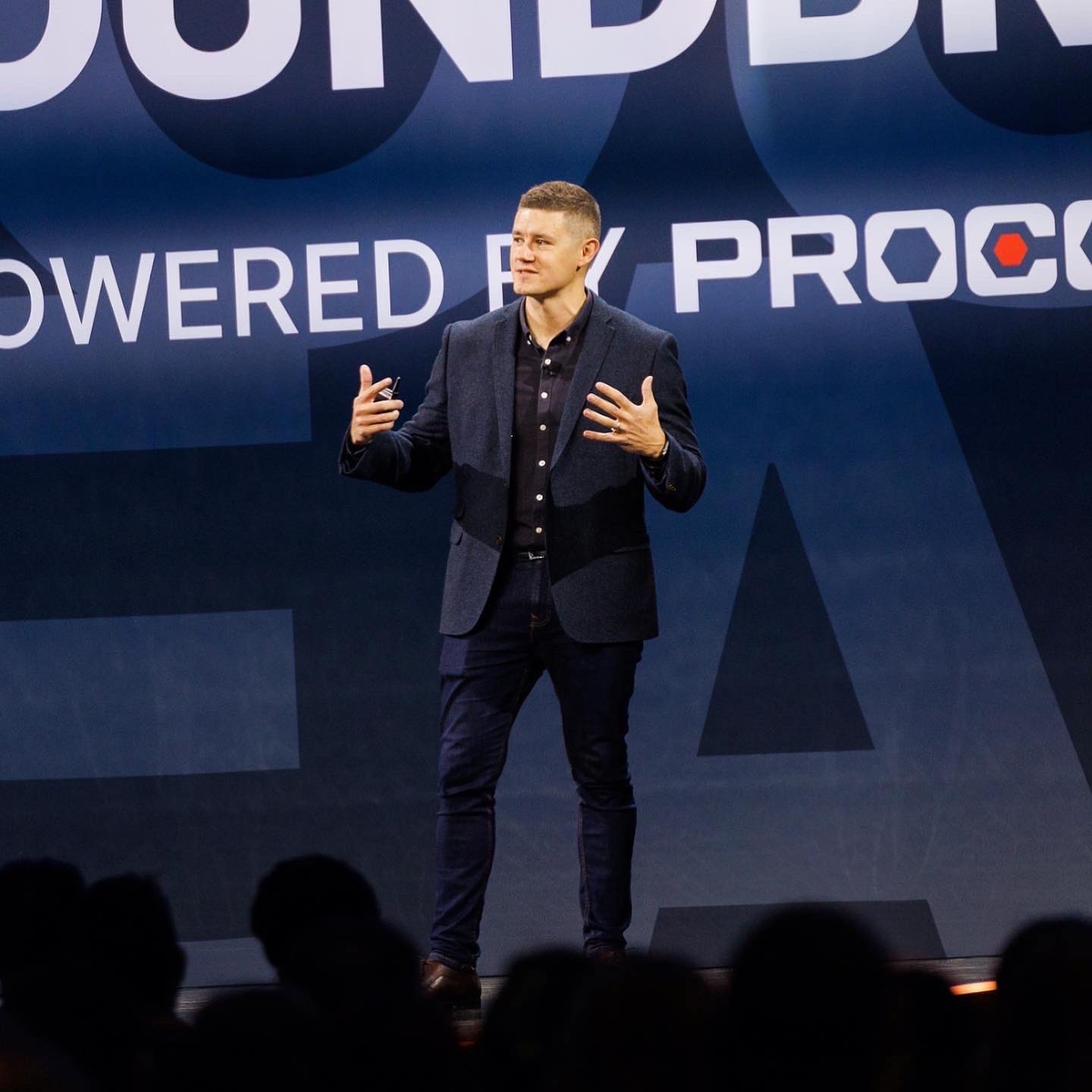 Above: The B1M's founder Fred Mills speaking at Procore's Groundbreak event in New Orleans, November 2022.
"I now realise from my own experience that depression can affect anyone, regardless of how successful their lives may appear on paper," said Mills.

"It's critical that construction starts talking about its mental health challenges and that we normalise conversations around it. The world's most important industry simply can't work without its people – tackling this issue means better wellbeing, improved productivity, the best talent choosing our industry and lives saved"

"I am incredibly proud to be able to use the power of what we've built with The B1M to raise awareness of mental health in construction and to help lift-up the charities doing such fantastic work in this space" Mills added.

"With over 2 million Procore users in 150+ countries, I have the opportunity to connect with construction companies across the globe every day. I am incredibly honoured to partner with The B1M to leverage our vast network to bring this critical issue to light." Said Tooey Courtemanche, Founder and CEO of Procore.

"There's simply no way we can further our vision of improving the lives of everyone in construction if we don't take action around mental health awareness."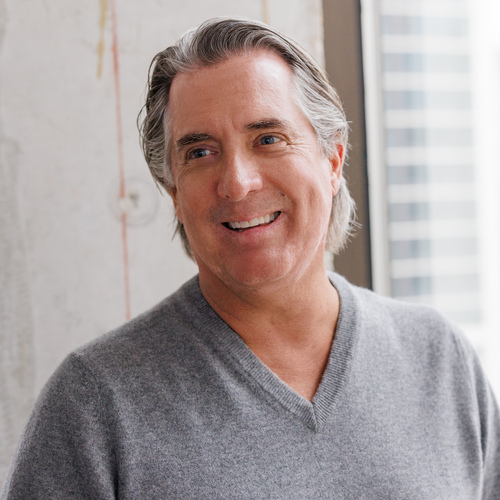 Above: Procore's Founder and CEO Tooey Courtemanche.
The launch of Get Construction Talking comes amid a strong period of growth for The B1M. The publisher has almost doubled its revenue in the last 12 months, expanded its team into the US, hosted events in New York and seen solid audience growth across its video and podcasting activities .
Under Mills' leadership, The B1M has interviewed Sir Richard Branson, filmed inside London's Elizabeth Tower, taken viewers into a nuclear fusion reactor, run an advertising campaign on the London Underground, launched a chart-topping podcast, created a channel dedicated to the future of construction, helped LEGO inspire young builders and produced acclaimed, hard-hitting documentaries on New York's World Trade Center, the UK's HS2 megaproject and London's Battersea Power Station development.
The B1M's investigation into Manhattan's Billionaires' Row has now amassed more than 16M views on YouTube.
The Times has named The B1M as one of the 20 best educational YouTube channels in the world.
In 2022, Mills was awarded an Honorary Masters Degree by UCEM and named an Honorary Fellow of the IET in recognition of his "outstanding contribution to the public understanding of construction".
Get Construction Talking will launch on 12 July at a special event in London. You can register to attend here.
If you or someone you know is struggling, contact your GP or a registered health professional. Within construction, you may find the following charities useful in providing support:
United States – Construction Industry Alliance for Suicide Prevention (CIASP)
United Kingdom – Lighthouse Charity
Australia and New Zealand – MATES in Construction
Comments
---