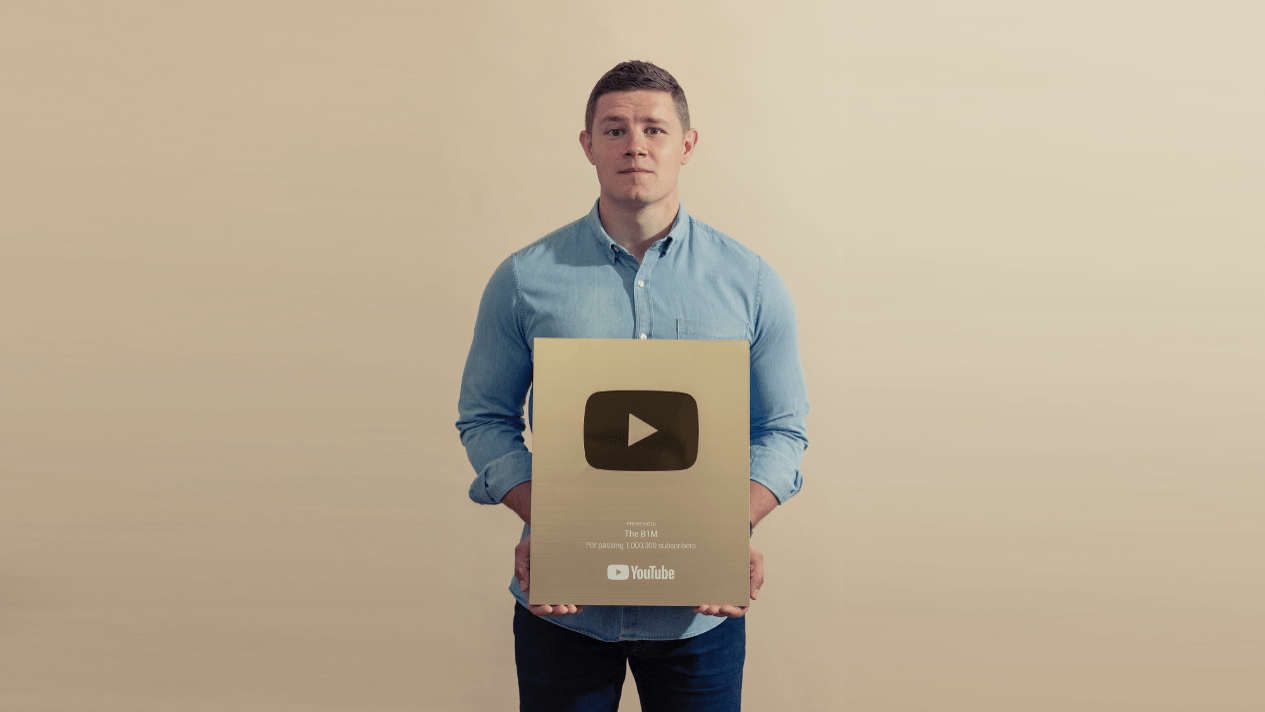 PRESS RELEASE | 28 July 2020
The B1M becomes the first construction YouTube channel to reach one million subscribers
The B1M has become the world's first construction YouTube channel to reach one million subscribers.
Led by British YouTuber Fred Mills, The B1M shares stories about the world's most impressive building projects – from pencil-thin skyscrapers in New York, to floating concrete tunnels in Norway and close-up documentaries on iconic structures like London's Big Ben.
Mills created the channel because he "loves construction and wants the whole world to love it too" - his mission is to change the perception of the industry, attracting more people to work in it.
The sector accounts for 13% of global GDP but is currently grappling with a severe skills shortage.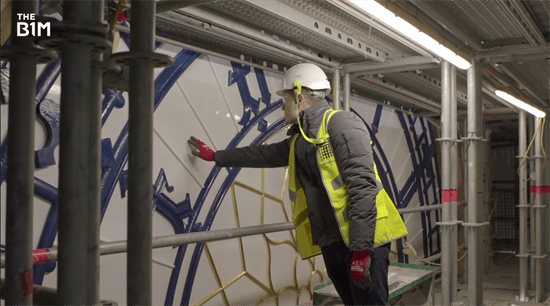 Above: The B1M's co-founder Fred Mills touches the face of London's Elizabeth Tower in one of the channel's hit documentaries.
Mills worked for a UK main contractor for five years before starting the channel alongside his day job and then quickly focusing on it full time. He now employs a team of eight to support him.
"People think construction is just white men laying bricks on muddy sites, but it's so much more than that-" explains Mills.
"It's cutting-edge technology and people making decisions that shape all of our lives – from the homes we wake up in and the transport infrastructure we depend on, to our health services and the spaces where we educate our children. Our buildings account for 40% of all greenhouse gas emissions.
"We need more excellent people to come into this sector and make our world a better place – that means changing the industry's perception"
The B1M became the first construction YouTube channel to surpass one million subscribers on 11 April 2020 at the peak of the UK's coronavirus outbreak, and celebrations have been put on hold until later in the year.
"It's an awesome moment that doesn't really feel real – it's hard to fathom that many people" said Mills.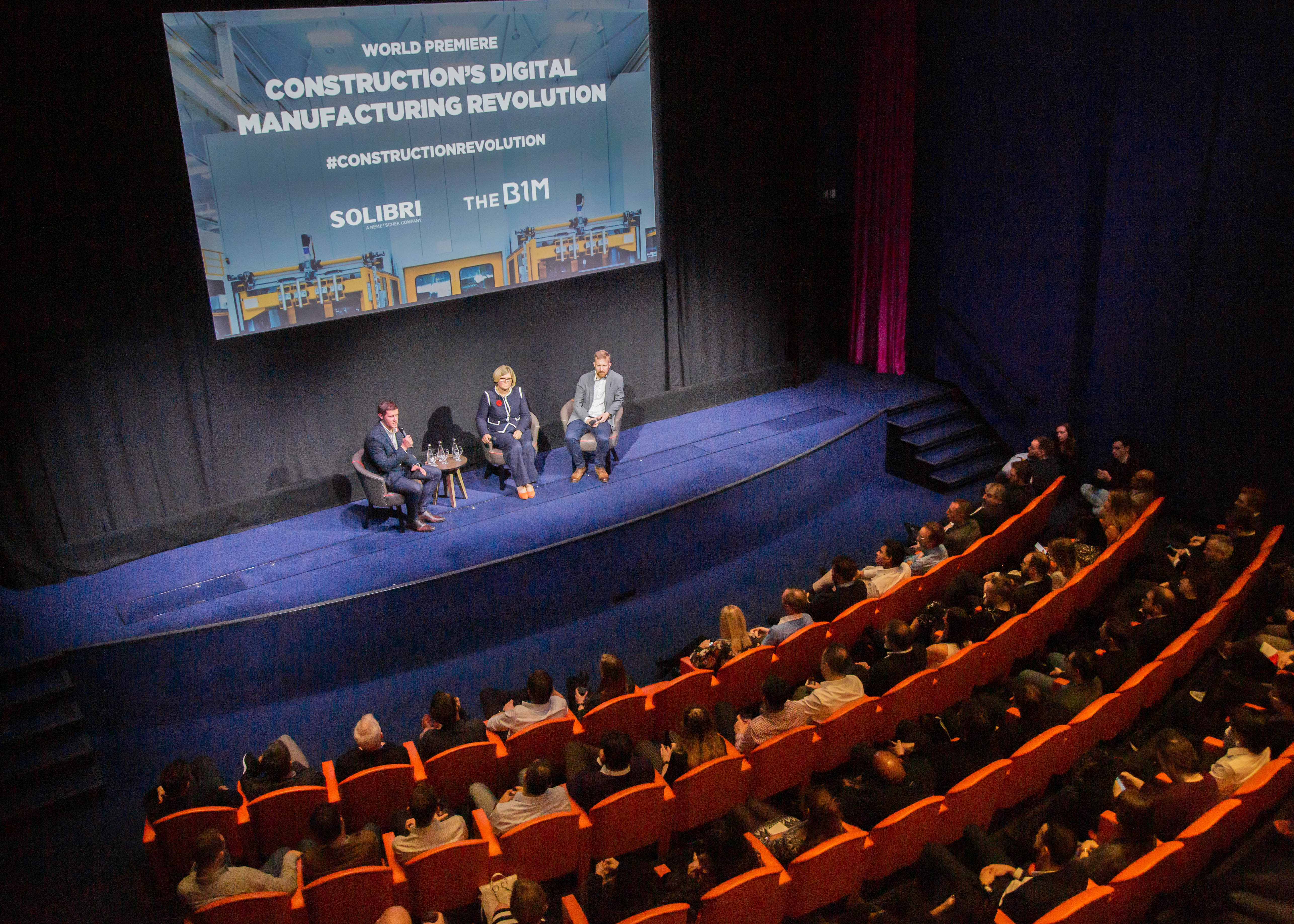 Above: One of four sold-out screening events by The B1M in 2019. Below: Mills received YouTube's Gold Creator Award when the channel surpassed one million subscribers. Image by David Vintiner.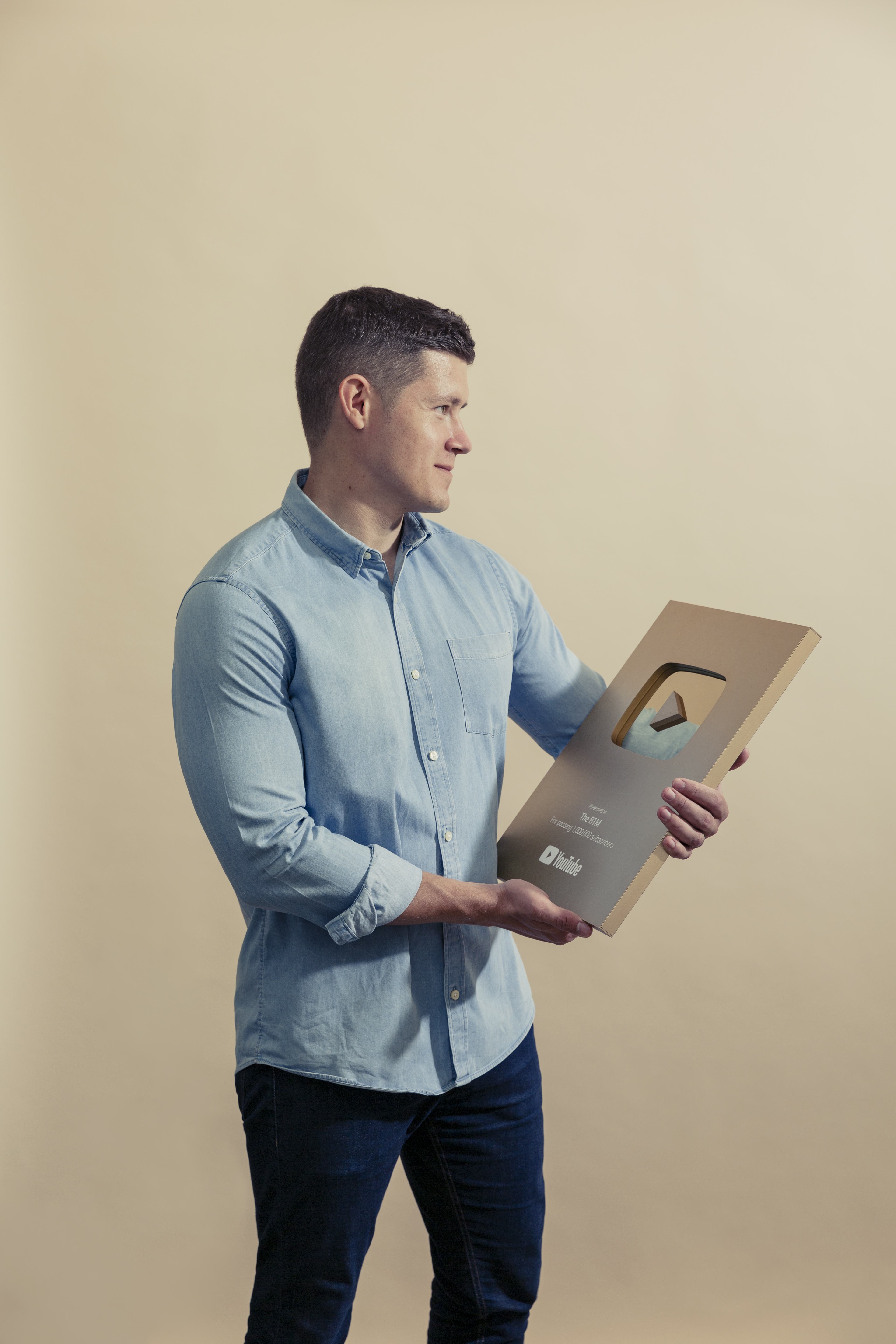 The milestone caps a stellar 12 months for the publisher that saw it rise to become the world's largest and most subscribed-to video channel for construction and one of YouTube's most celebrated educational content creators.

In the past year organic views on The B1M's platform have grown to over 15M per month.
The company trebled its revenue for a third consecutive year, brokered content partnerships with household-name brands like Epic Games and Aviva, held four sold-out screening events and grew its team with an array of expertise from across the media publishing sector.
It also diversified its revenue streams with a highly successful new merchandise range and paid subscription service.
Now seeing a global demand for their story-telling, The B1M's team filmed on the ground in Los Angeles, Melbourne, London, Berlin, Copenhagen and Barcelona in the 12 months up to March 2020.
The business remained agile through the pandemic and recorded its strongest month to date for audience growth, influence and revenue in June 2020.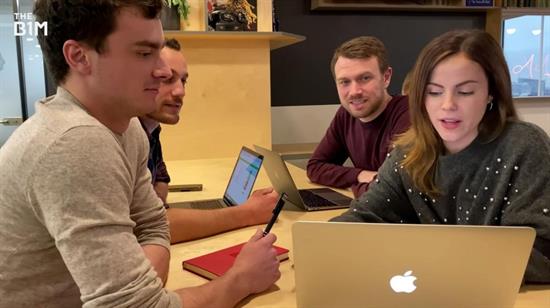 Above: Some of The B1M team holding a creative meeting at The B1M's London offices in January 2020. Below: The B1M's Dan Cortese filming on top of Australia's tallest new skyscraper in November 2019.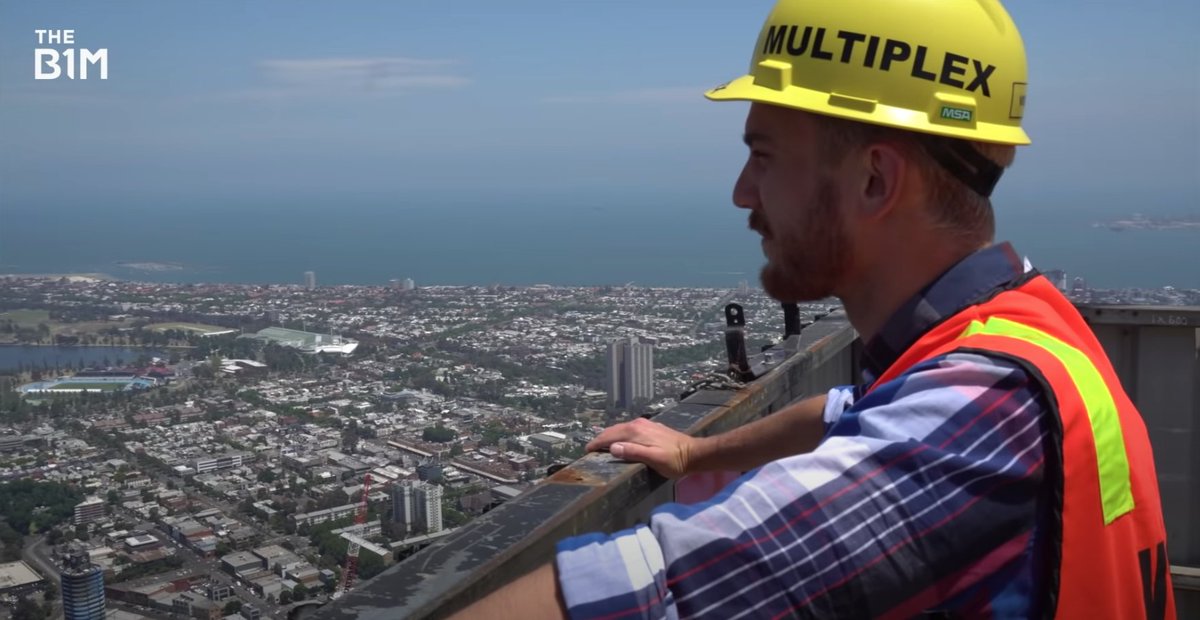 Commenting on The B1M's success Mills said:
"I am incredibly proud of what we've achieved so far and of the impact it has had on millions of people around the world – people who watch, comment and engage with our content daily.
"But for everything you see publicly, it's hard work behind the scenes that makes it all happen. We have an incredible team at The B1M; truly talented people who have played a huge part in making this happen."
See more in the video below:
Comments
---