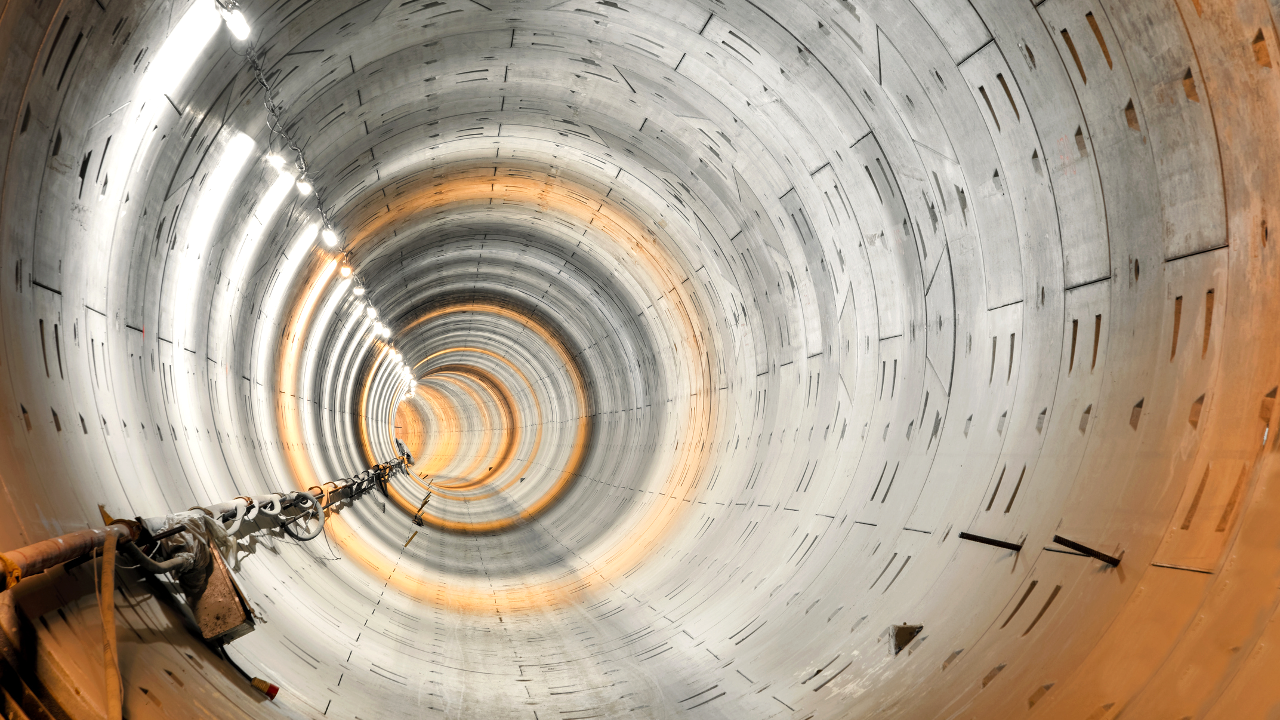 PRESS
The Best of Construction: Here's the Shortlist for Construction Story of the Year 2022
IT'S FINALLY HERE. We're very excited to reveal the final shortlist for Construction Story of the Year 2022.
From our longlist of incredible entries we have now narrowed it down even further to just three stories. This wasn't easy. Trying to pick finalists from so many amazing entries is the result of a passionate debate among our panel of expert judges and there were some tough calls to make.
Now, we want to know what you think. Watch the short videos below and tell us who you feel deserves to win. Comment, like, share, tweet and retweet – we'll be watching very closely to see which entries resonate the most.
The judges will then take your responses into account when they have their final meeting to (somehow) decide on an overall winner that we'll announce to the world in a special event on 2 November.
With this award, we've teamed-up with Nemetschek Group to find construction's strongest and most inspiring stories. We're looking for something that can be held up as the very best of this industry and become a beacon for helping promote it to the wider world.
"Every build project is a unique creation, oftentimes pushing the limits of our capabilities and requiring new approaches" said Don Jacob, VP, of the Technology and Innovation, Build and Construct Division at Nemetschek Group.
"This award highlights and celebrates the innovative ways our industry overcomes challenges and improves the way we shape the built world."
This 35-nation team is collaborating to change the world
Nothing to see here. Just an incredible team working on a project that has the potential to change the world.
The end of electricity and heating bills, a constant source of clean energy, a better world for our children – it's all on the table at ITER; the International Thermonuclear Experimental Reactor (ITER) that's currently under construction in France.
It's a remarkable story. At a time of so much division, construction experts and scientists from 35 different nations are collaborating to do something that could change the entire world for the better.
Their task is to build a reactor that could help crack nuclear fusion, a form of energy generation that's much cleaner and safer than the more conventional nuclear fission.
Over the past year significant progress has been made, much of it achieved using digital collaboration tools and OpenBIM approaches.
With contributors spread over almost every continent, this team were no strangers to remote working even before COVID came along. Collaboration is much more than a task here, it's a deep-rooted ethos that underpins the team's entire philosophy.
One of the world's most important and consequential science experiments is being enabled by some of construction's most talented people.
This low-cost eco-housing could be a model for the world to follow
Turn on any news channel right now and you'll almost certainly hear about climate change, the need for affordable housing and the polarisation of some societies.
That's what made for such a compelling story at Terrace House, a housing project with a twist in Melbourne, designed by Austin Maynard Architects.
It's an ethical, highly sustainable, 100% fossil fuel free – and very good looking – development that takes a revolutionary approach to housing. Its 20 apartments are all environmentally, socially and financially sustainable.
Terrace House is the re-imagining of former inner-city suburban life, where rows of workers cottages generated and nurtured a sense of close community.
Street parties, shared childminding, communal gardens, neighbourly lending and borrowing, conversations over the washing line and unlocked front doors – they're all ideals that helped shape the basis of Terrace House.
These are not just apartments, these are homes – and ones whose design the whole world should learn from.
This wonder material could change construction
This was certainly a "strong" entry.
The promise of graphene is huge. It's been talked about for decades but is now finally finding compelling real-world applications in the construction sector.
The team at the University of Manchester's Graphene Engineering Innovation Centre (GEIC) collaborated with engineers from Nationwide Engineering and advanced materials specialist Versarien, to develop the much-hyped 2D "wonder material" into a new form of enhanced concrete.
Graphene is 200 times stronger than steel by weight, lighter than paper, super-flexible and the most conductive material of both electricity and heat ever discovered.
This team used it to create an alternative to regular concrete that is significantly stronger and more durable with faster curing times. It's been used in a new gym floor in southwest England, a cultural centre in Manchester and is being trialled on a small part of the UK's HS2 rail project.
If successfully applied at scale, it could mean that less concrete is needed in construction, potentially slashing carbon emissions and cutting costs – and that's saying nothing of the new frontiers of engineering that a material like this could open-up.
Don't forget to share your feedback on your favourite entry, the winner will be announced on 2 November.
Comments
---