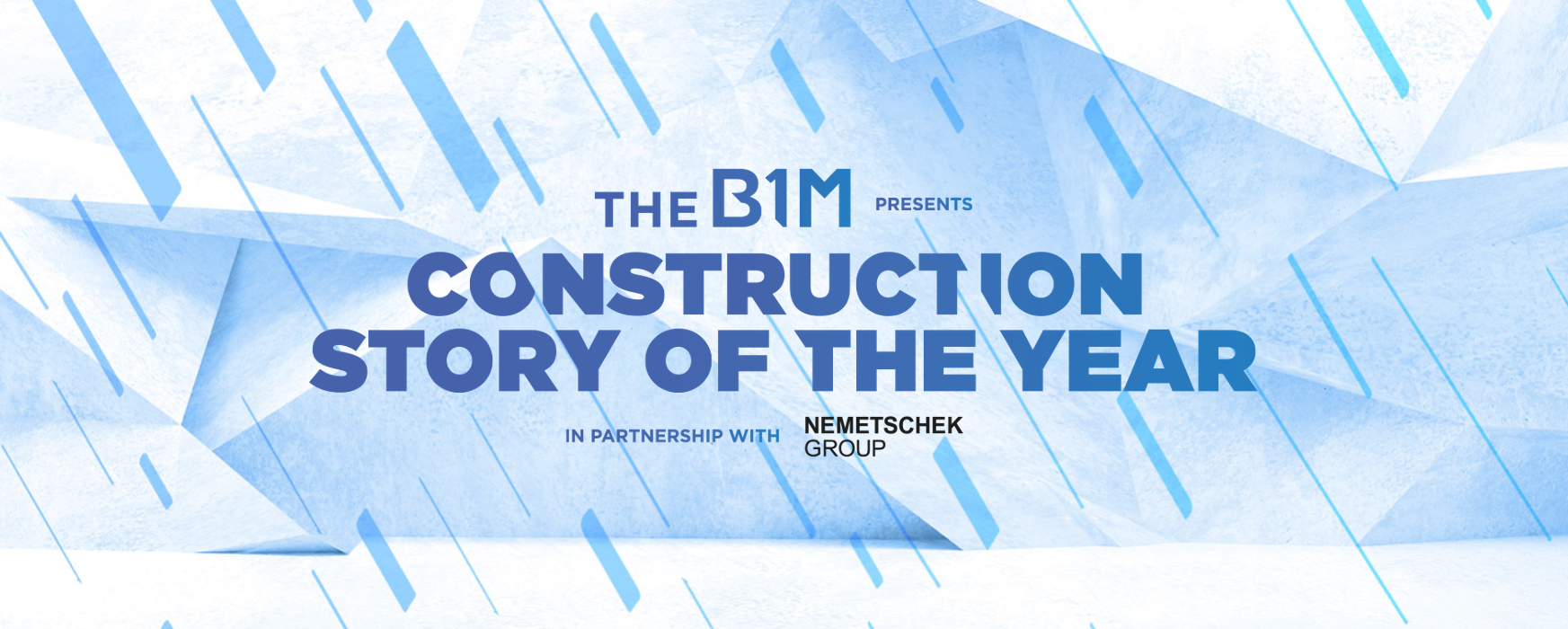 2022 WINNER REVEALED
Here's our winning construction story of 2022.
The B1M's Construction Story of the Year award highlights the world's most inspiring and impressive construction story. We're looking for amazing projects, ideas or initiatives that show the very best of the architecture, engineering and construction (AEC) sectors. Entries for 2022 are now closed.
The B1M will create a short video for each of the top three finalists, showcasing their work to the world. Our audience's reaction to these videos will help our judges' pick an overall winner!
Construction Story of the Year is brought to you by The B1M in partnership with Nemetschek.
The Winner
The winning story will capture the very best of construction and become a beacon for promoting this great sector to the wider world. It'll be of high impact, show how people came together and collaborated for the greater good, have moved the industry forward and be goose-bump-level inspiring.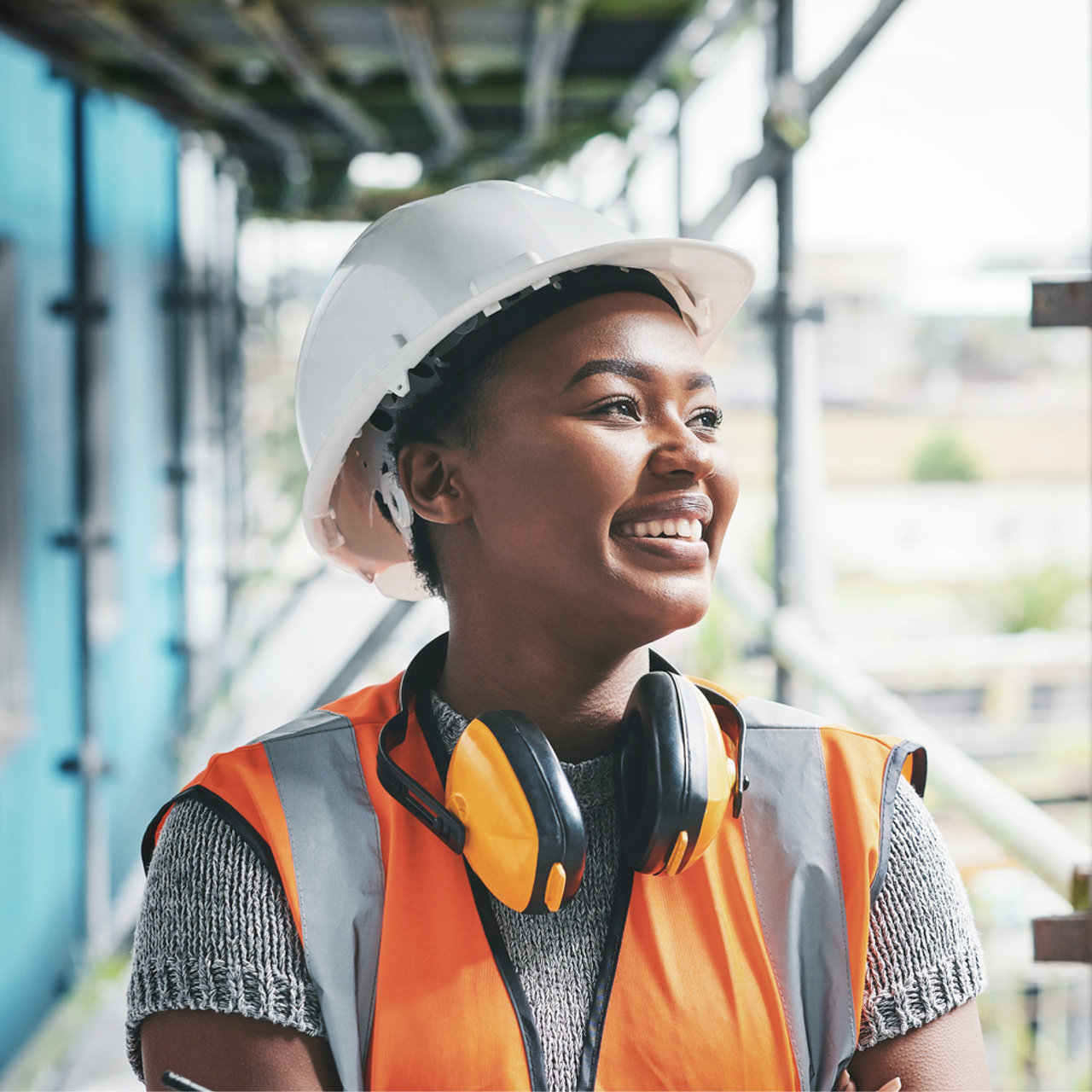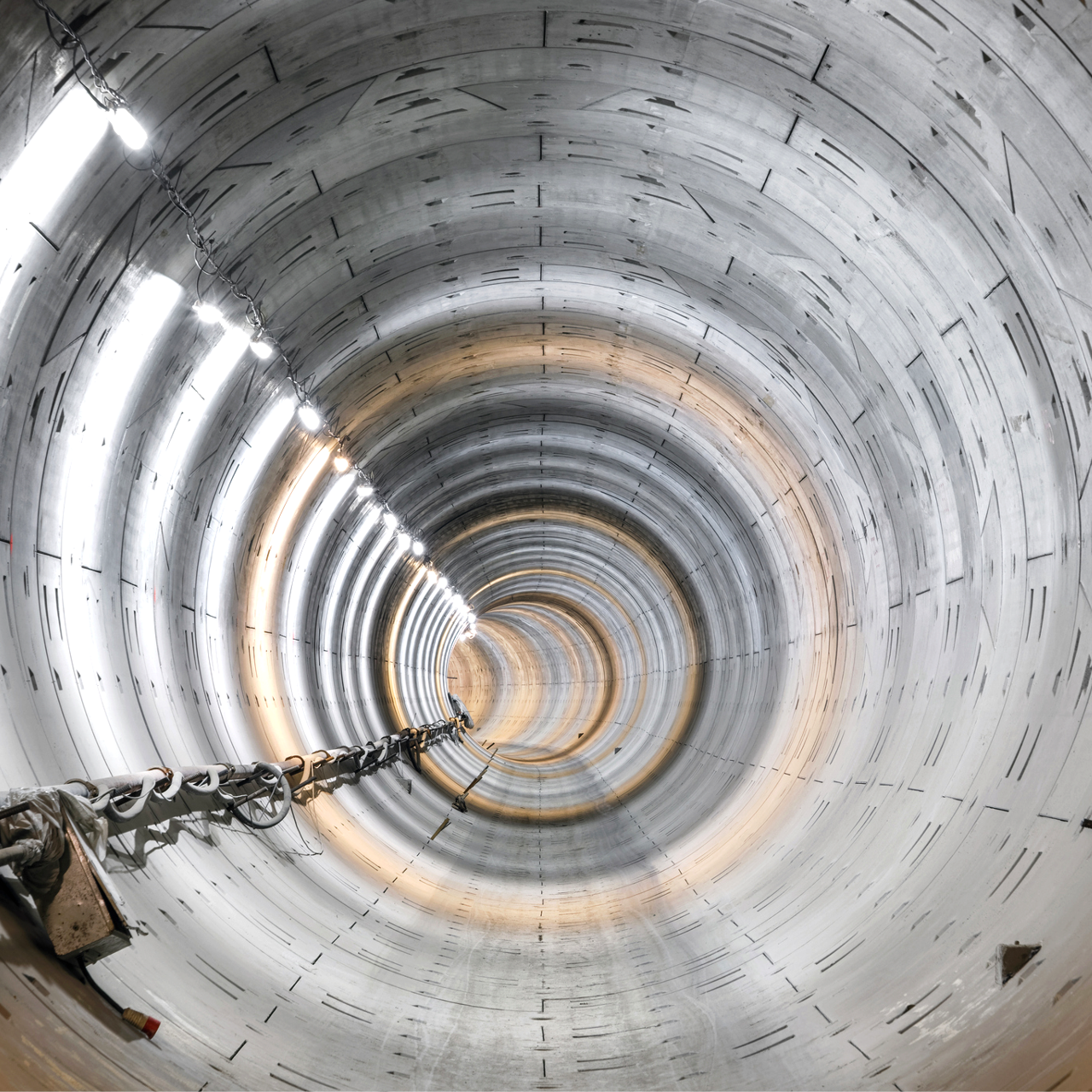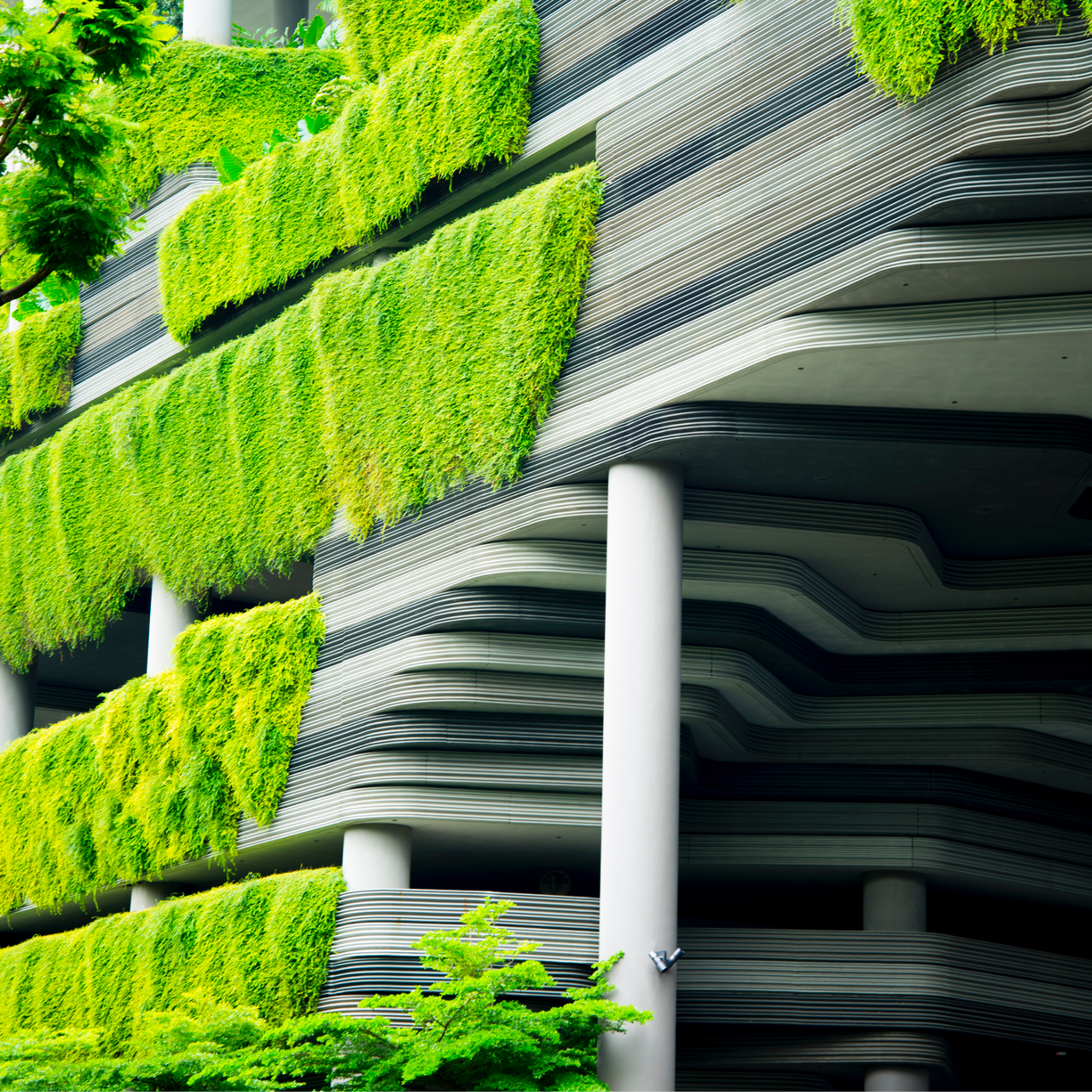 The Prize
Global exposure on the world's largest and most subscribed-to construction and built environment channel
An extended interview with The B1M's Founder Fred Mills, shared across our social platforms
A short video showcasing your story for 12 months, shared across The B1M's platforms
A feature article published on TheB1M.com and Nemetschek.com
A year's VIP access to The B1M's events
The B1M will create a short video for each of the top three finalists, showcasing their work to the world. Our audience's reaction to these videos will help to inform our judges' final decision! 
Who Can Enter
You can nominate yourself, your team or someone you know who meets the criteria. We're accepting entries from individuals and project teams that have progressed or completed a project, activity or initiative in the AEC industry over the past 12 months. We cannot accept entries for entire businesses. Please note that entries must be for projects, activities or initiatives that were either ongoing or have reached completion after 1 July 2021. Read our tips on how to win.
Key Dates
Enter Now
Carefully review the judging criteria below before submitting your entry
Judging Criteria
Entries should show the clear, tangible impact they have had on an overall project outcome, or on the community and/or people they were intended to help and serve. 
We want to see how a particular project or engineering achievement made a difference to a bigger overall outcome and helped set a benchmark for other project teams around the world to look to and replicate. For initiatives or activities, we want to see the big, clear, tangible difference this has made against the challenge(s) it set out to solve.
Successful entries will demonstrate how their actions could inspire others around the world and be adopted across the global AEC sectors. 
Entries should demonstrate how high levels of positive, constructive collaboration between teams helped them to achieve their mission. We want to see how people, departments and organisations have overcome differences in approach, culture or business objectives to achieve a shared goal. 
Within that, we're particularly keen to see how digital collaboration tools have helped to further aid or improve working between teams, particularly as remote work has risen in prevalence. The principles of openness and democracy are key – how were easy-to-use, intuitive tools used to engage all parties or members of the supply chain? Were OpenBIM principles embraced across the design team?
Both the construction sector and the world it serves face immense challenges. Construction must become more efficient, diverse and sustainable if it is to – among other things – tackle the climate emergency, provide housing for all and build a better world. 
Entries should demonstrate how they have helped to move construction forward. That might be by addressing inefficiency and cutting waste, creating impactful digital tools, developing digital twins, pioneering new sustainable or eco-friendly materials, helping to tackle the climate emergency, promoting gender and racial equality, or working to solve the housing crisis.  
Stories are one of the main ways that human beings communicate – and Construction Story of the Year needs to be good!
Entries should be instantly inspiring and give you that feeling on the back of your neck. We're looking for submissions that have the power to engage and captivate our global audience, compelling them to learn more about this amazing industry. 
The winning entry will speak to the best of construction and be a beacon for promoting the sector to the wider world.
Inspiration can take many forms. The consequence and potential impact of a simple change or initiative can sometimes be more effective at inspiring people than a huge project or amazing feat of engineering. What have you had to overcome to make this a reality? What did it take to get there? Why is this an inspiring story for others to hear?

All entries – especially for activities and initiatives – must be viable with proven traction. This needs to be real and at the very least have some strong early results. Unfortunately, hypothetical concepts or proposals will not be accepted. Get going on that big idea and enter it next year! 
If the entry is in its prototype or pilot stage, we'll want to see evidence that you have begun to test your idea and that it's grounded in reality. You should describe the groundwork already done, note whom you are working with to implement the project, and show that you have the right combination of skills among your team to make it possible.

Our Judges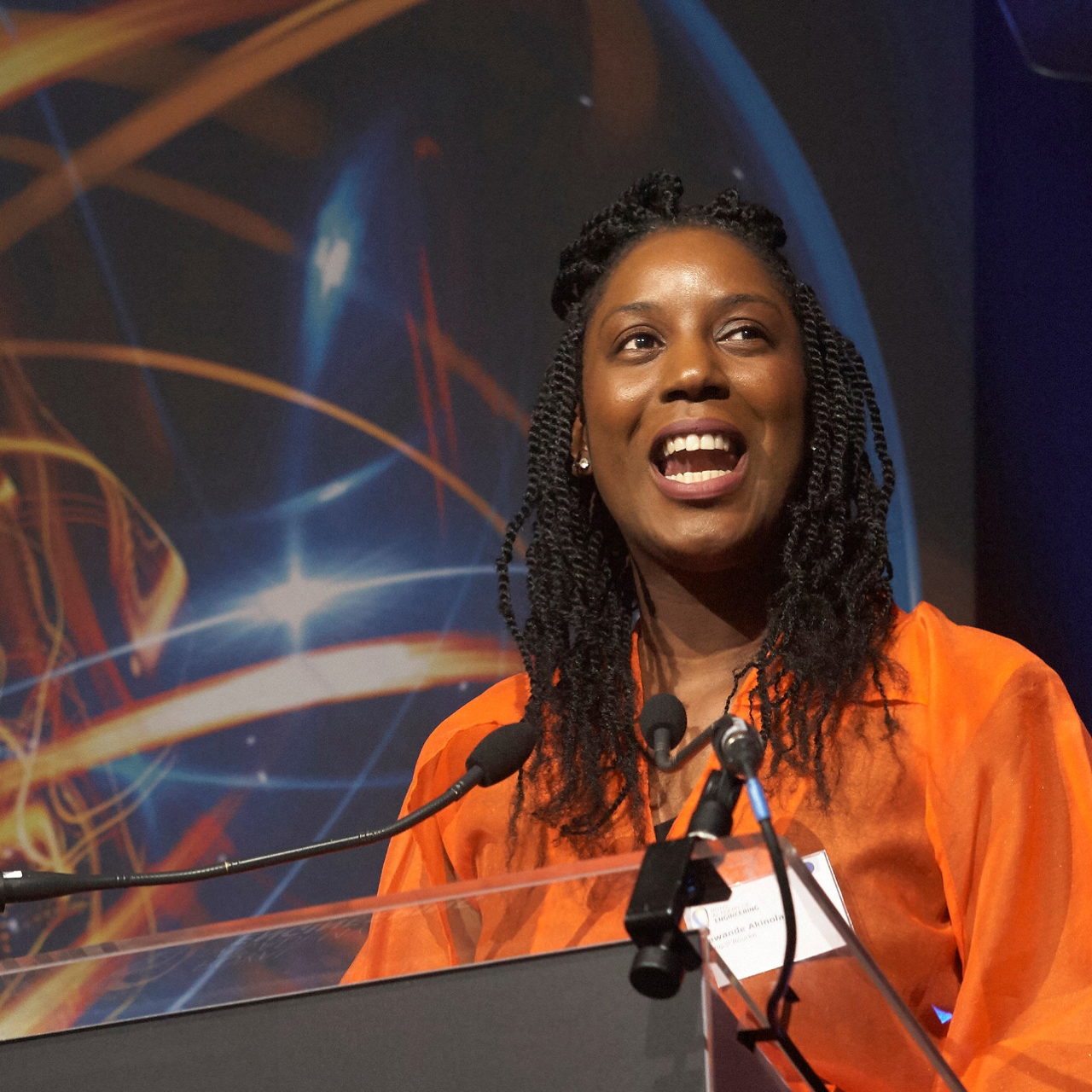 Yewande Akinola MBE
Engineering Designer and Innovator
Yewande is a chartered engineer, innovator and speaker. Her engineering experience includes the design and construction, innovation and manufacture of buildings and systems in the built environment. She's worked on projects in the UK, Africa, the Middle East and East Asia and has been named the UK Young Woman Engineer of the Year by the Institution of Engineering and Technology. She has also been awarded the Exceptional Achiever Award from the Association for BAME Engineers and the Association of Consultancy and Engineering, UK (ACE). She is passionate about STEM communication and has presented Engineering programmes for Television. In the 2020 New Year Honours list, Yewande was awarded an MBE for services to engineering innovation and diversity in STEM. She has recently been appointed the UK's Innovation agency (Innovate UK) Ambassador for Clean Growth and Infrastructure.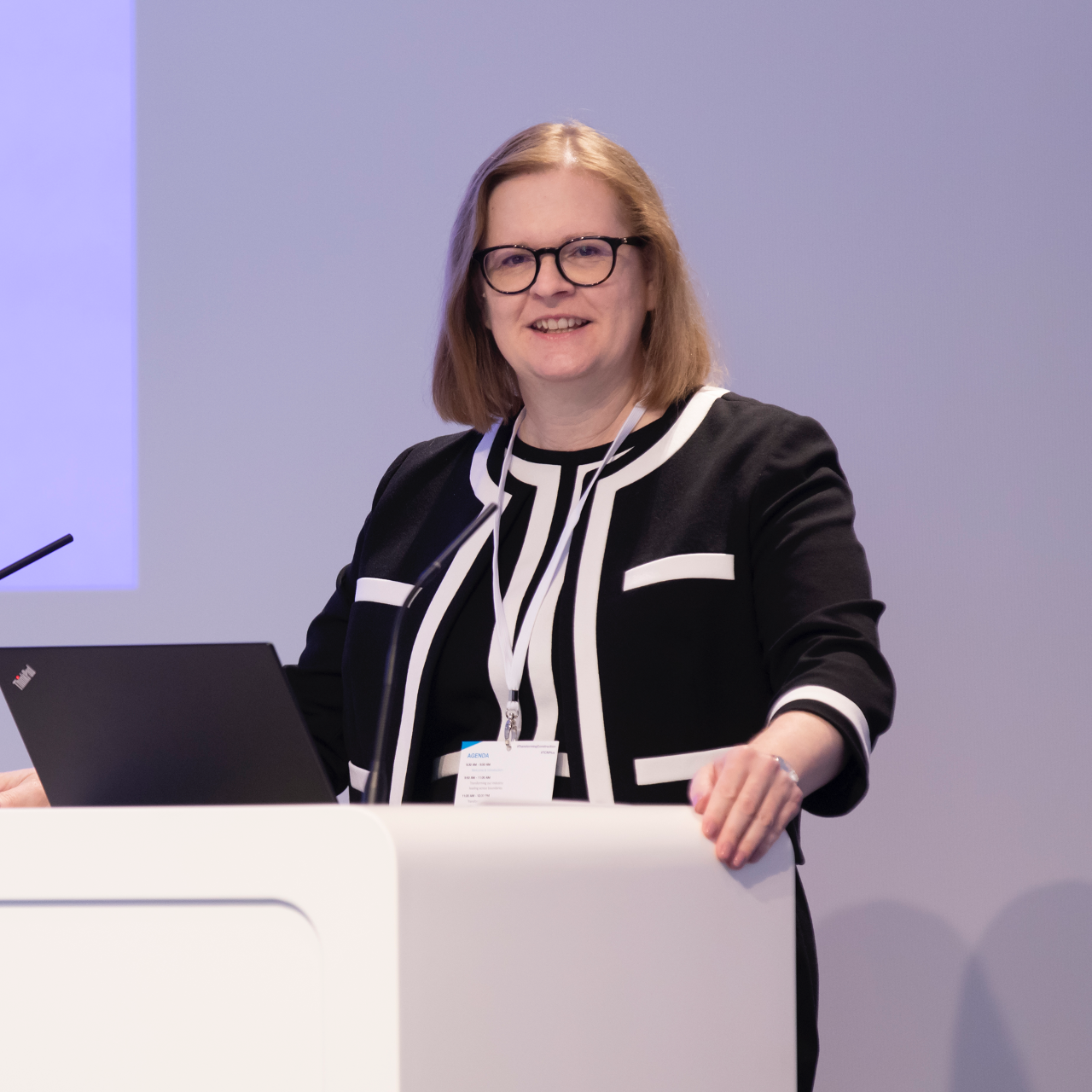 Professor Jacqui Glass
Vice Dean Research, The Bartlett at UCL
Jacqui is Chair in Construction Management, at The Bartlett School of Sustainable Construction, in University College London and Vice Dean Research for the Bartlett Faculty of the Built Environment. She has published over 150 papers, managed more than £10M of funding for R&D in construction, and supervised more than 20 doctoral students to completion. Her research spans materials and products as well as innovation and sustainability. Current collaborations focus on the UK's Transforming Construction programme, including studies of business model innovations and autonomous robotics – Jacqui was PI of the Transforming Construction Network Plus from 2018-2021. Her most recent activities include leading the Bartlett's submission to REF2021 and serving on international review panels at ETH Zurich, Georgia Tech and the University of Florida.
Salla Eckhardt
Director of Transformation Services, Microsoft
Salla is an industry pioneer and an innovation leader focusing on emerging technology and digital transformation. With the digital building lifecycle framework, she's continuing to support building up people's skills and organisational wisdom to respond to the requirements of the next generation built environment industry. To balance her work, she's actively volunteering in professional networks and leadership communities to learn and share experiences.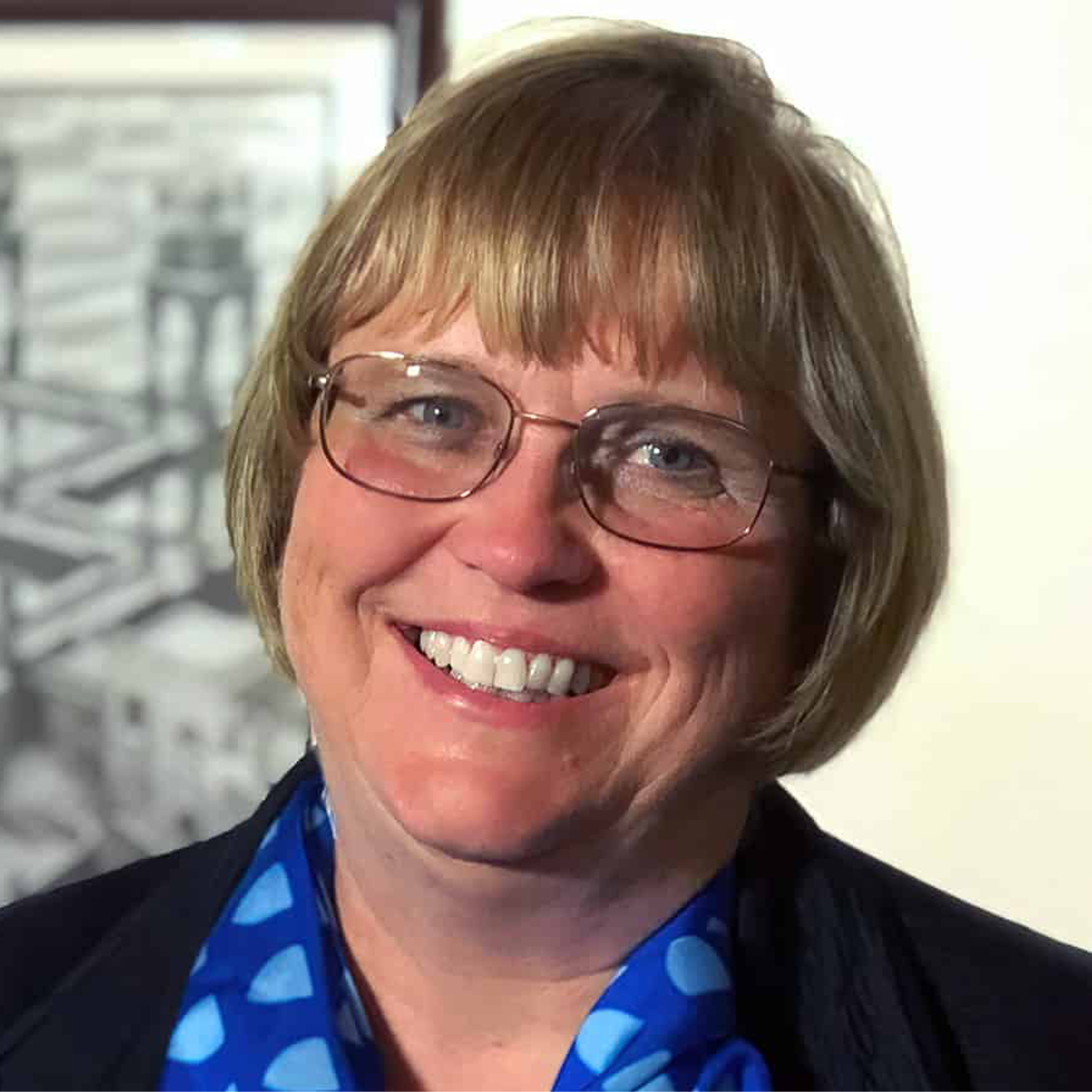 Maria Lehman
President-Elect, American Society of Civil Engineers (ASCE)
Maria is president-elect of the American Society of Civil Engineers (ASCE) and has been GHD's Infrastructure Market Leader for the United States since May 2020. Maria was the former Vice President for Critical Infrastructure for Parsons, COO and Acting Executive Director of the New York State Thruway Authority and Commissioner of Public Works for Erie County, New York. She has over 40 years of diverse, increasingly responsible, multi-disciplinary technical and leadership experience, both in the private and public sectors, and in traditional and alternative delivery. She has served as Principal-in-Charge, Project Executive, Programme and Project Manager, and Project Engineer on more than 700 projects, ranging in size from $10,000 to $3.9BN. She has won numerous national, state-wide and local awards including the ASCE President's Medal.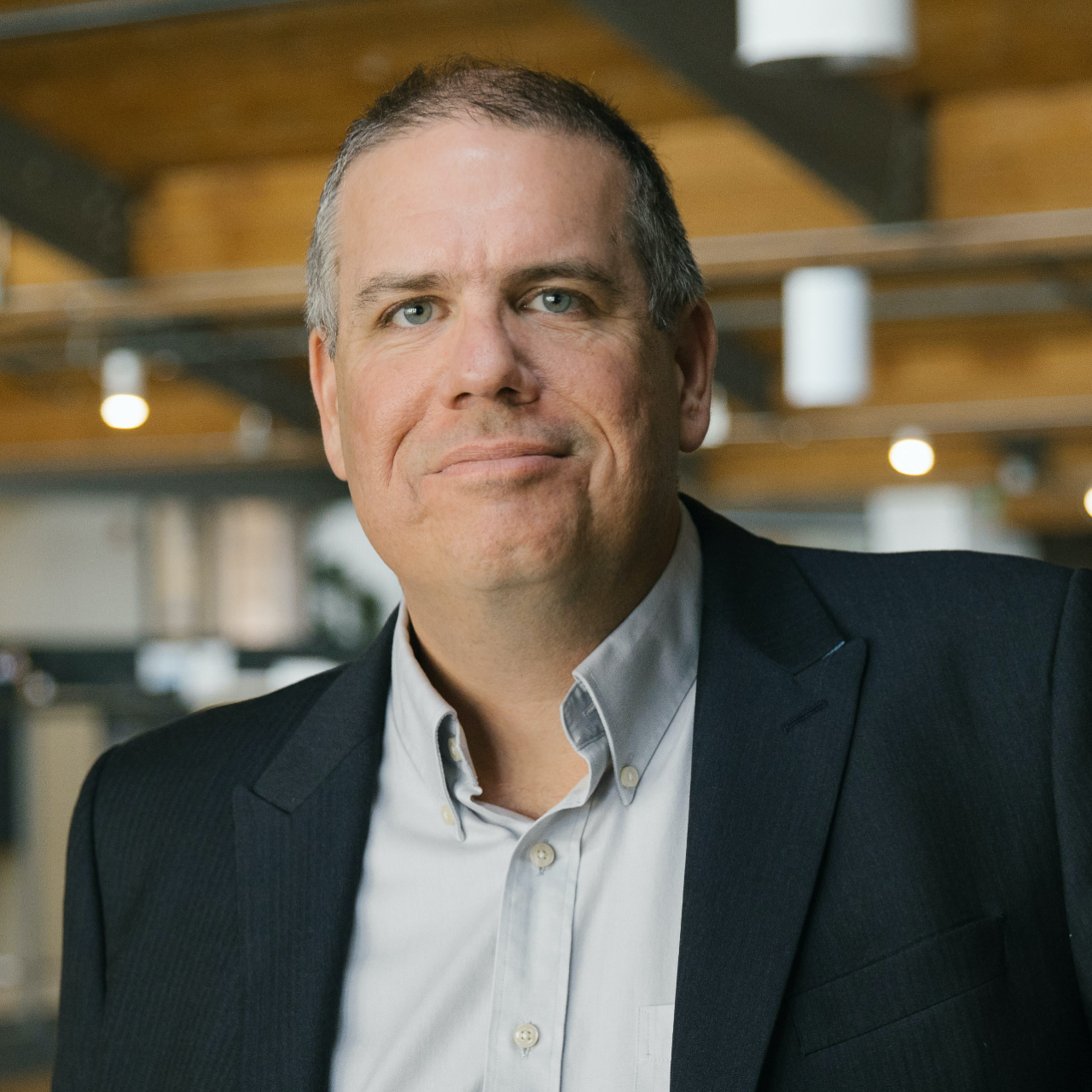 Don Jacob
VP, Technology and Innovation, Build and Construct Division, Nemetschek
Don Jacob is VP of Technology and Innovation for the Build Division at the Nemetschek Group and guest member of the Georg Nemetschek Institute of Artificial Intelligence for the Built World's Scientific Advisory Board. He leverages decades of experience in technological innovation to achieve Nemetschek's strategic goals. After more than a decade working for NASA's Jet Propulsion Laboratory on the Deep Space Network and in the Mechanical Engineering Division, and following the development of PETsSMART.com's e-commerce capabilities, Don was a founding team member of Bluebeam Inc. At Bluebeam he served as CTO for 17 years before moving into the Chief Innovation Officer role.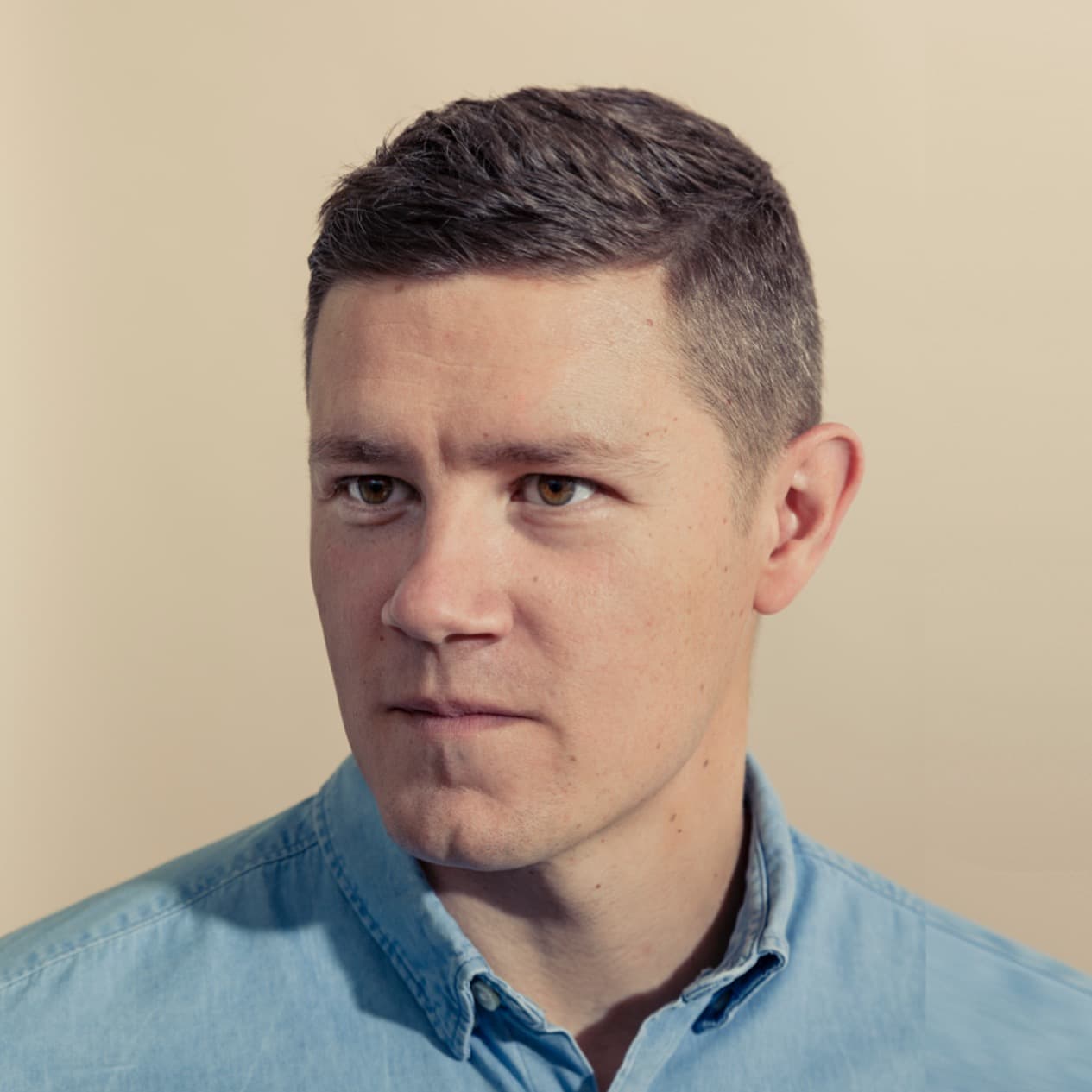 Fred Mills
Founder and MD, The B1M
Having worked with a leading UK contractor, Fred founded The B1M to focus on sharing "the best of construction" - improving the industry while helping to attract more people to come and work in it. Fred has since grown The B1M into the world's largest and most subscribed-to video channel for construction with over 2 million YouTube subscribers and 20 million viewers each month. It now employs a 15-strong team across London, Sydney and New York. In September 2020, The B1M was named by The Times as one of the 20 best educational YouTube channels in the world. From interviewing Sir Richard Branson to filming inside London's Big Ben, Fred's videos have amassed hundreds of millions of views making him a global figure in video publishing and a role model to millions of people interested or already working in construction. Fred's mission is to change the perception of construction on planet Earth.