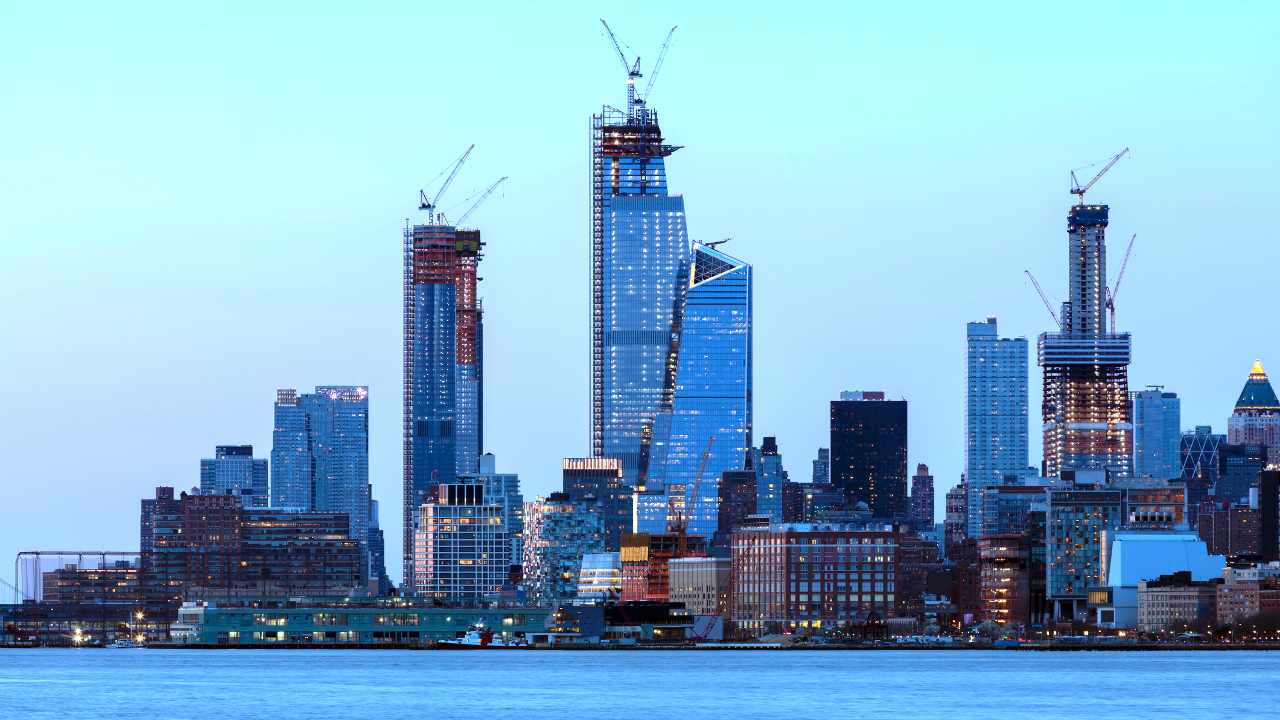 PRESS
Longlist Revealed: These are the Best Construction Stories of 2022
PREPARE to be inspired.
We were overwhelmed with entries for Construction Story of the Year and have been left amazed, impressed and pretty much blown away by what some of this industry's teams can achieve.
After much-deliberation amongst our expert judges, we have arrived at the longlist.
From this we'll select three finalists and reveal them in three short video features later in September. We'll then pull together feedback from you, our audience, and our judges' final thoughts to arrive at an overall winner, due to be announced at a special event on 2 November.
With this award, developed in partnership with Nemetschek, we set out to find construction's strongest and most inspiring stories. We were looking for something that could be held up as the very best of this industry and become a beacon for helping promote it to the wider world.

We believe we have found several of those stories here and hope you will be inspired too.
Ps. Entries are not listed in any particular order!
This material innovation could change everything
No longer just a pipe dream, scientists at the University of Manchester's Graphene Engineering Innovation Centre (GEIC) have teamed-up with engineers from Nationwide Engineering and advanced materials specialist Versarien, to develop the long-touted "wonder material" graphene into new form of enhanced concrete - and it's now being used on real projects.
Having graphene as an ingredient – a 2D material known for its incredible properties – has allowed the team to create an alternative to regular concrete that is significantly stronger and more durable with much faster curing times.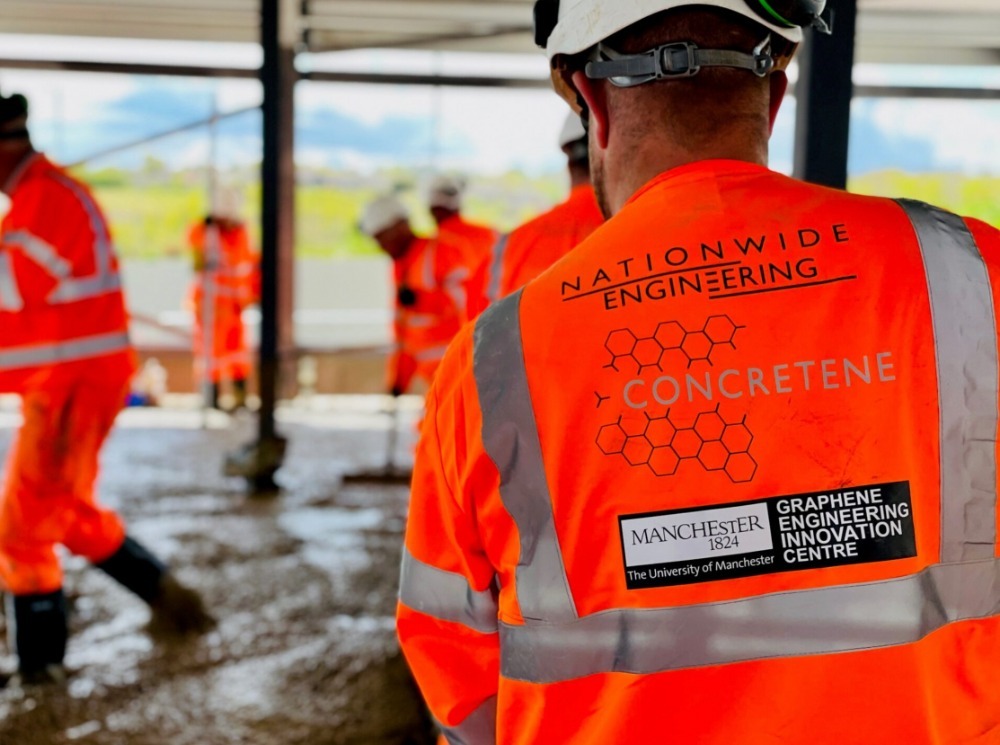 Above: Graphene infused concrete could help the industry significantly cut back on its carbon footprint. Image courtesy of Nationwide Engineering.
If successfully applied at scale, it could mean that less concrete is needed on a build – potentially slashing carbon emissions and cutting costs.
It's already been used to build concrete floors for a gym and a new cultural centre in Manchester, with incredible results. Interest from the wider industry is now growing fast.

3D printing a solution to Africa's affordable housing crisis
What if we could print the buildings we desperately need? Well, that's essentially what 14 Trees is proposing.
The organisation, which operates across Africa, is pioneering the construction of 3D printed affordable homes, schools, clinics and sanitation facilities.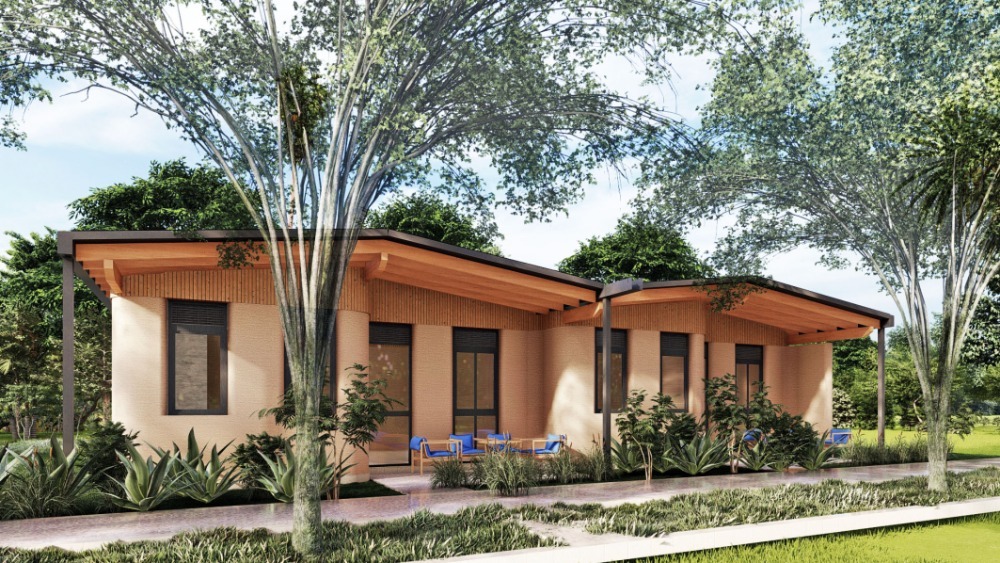 Above: 14 Trees is building some 52 3D-printed affordable homes in Kenya. Image courtesy of Mvule Gardens.
Not only that, 14 Trees is helping train communities to use its technology, providing educational opportunities while pioneering a compelling solution to helping solve the housing crisis.
Robotic revolution
Construction can be a risky, time-consuming and expensive business. Sites can be remote, conditions can be hazardous, and a shortage of workers means skilled people are in high demand. But it doesn't have to be like this.
Spot, the robot, represents a breakthrough in engineering technology and finds a way to part-solve each of these critical problems.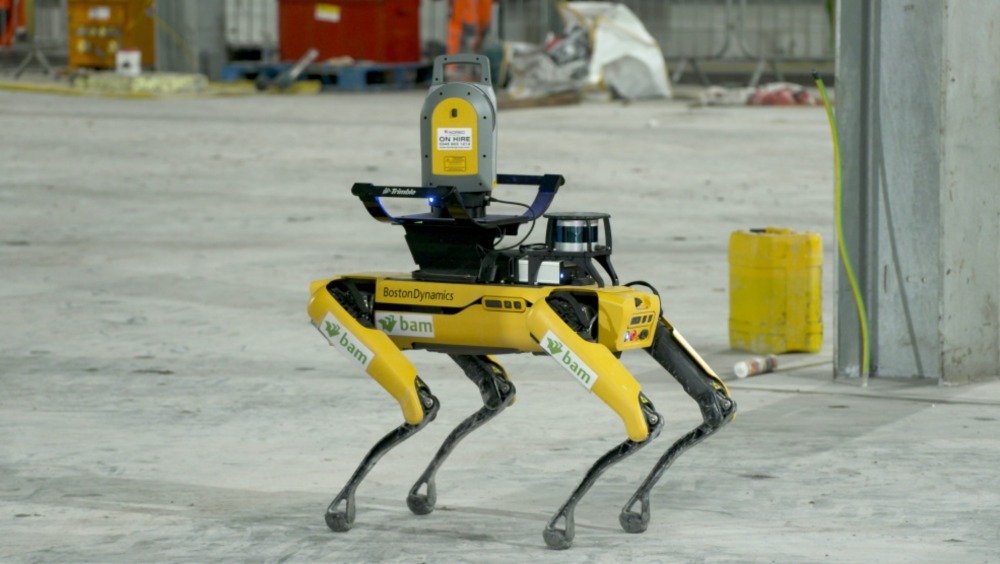 Above: Boston Dynamics Spot robot is being used on a large construction site in Shetland. Image courtesy of BAM.
The robot has already been making construction sites safer and more efficient, freeing-up engineers' time so that they can work on more important aspects of projects.
BAM Nuttall partnered with Trimble, Boston Dynamics, Attocore and BRE to integrate the Trimble X7 laser scanner and FieldLink software onto the robot and control it remotely on a private stand-alone 5G network.
The system is being trialled on a challenging remote site in the UK's Shetland Islands with strong results to date.
The sky's the limit
This is one of the most eye-catching skyscraper designs of recent years.
Constructed by Multiplex, Melbourne's 308 Exhibition Street features a flowing skybridge that links its two towers.
There's a structural element here — both towers need the skybridge to create a rigid link between them, enabling them to manage wind loads and occasional seismic forces. Steel tendons sitting inside the skybridge's concrete floor slab stretch from one tower to the next, holding them together and creating that fixed link.
The incredible feat of engineering was pulled-off a heart-stopping 40 storeys above the ground with considerable levels of planning, coordination, digital modelling and intense collaboration.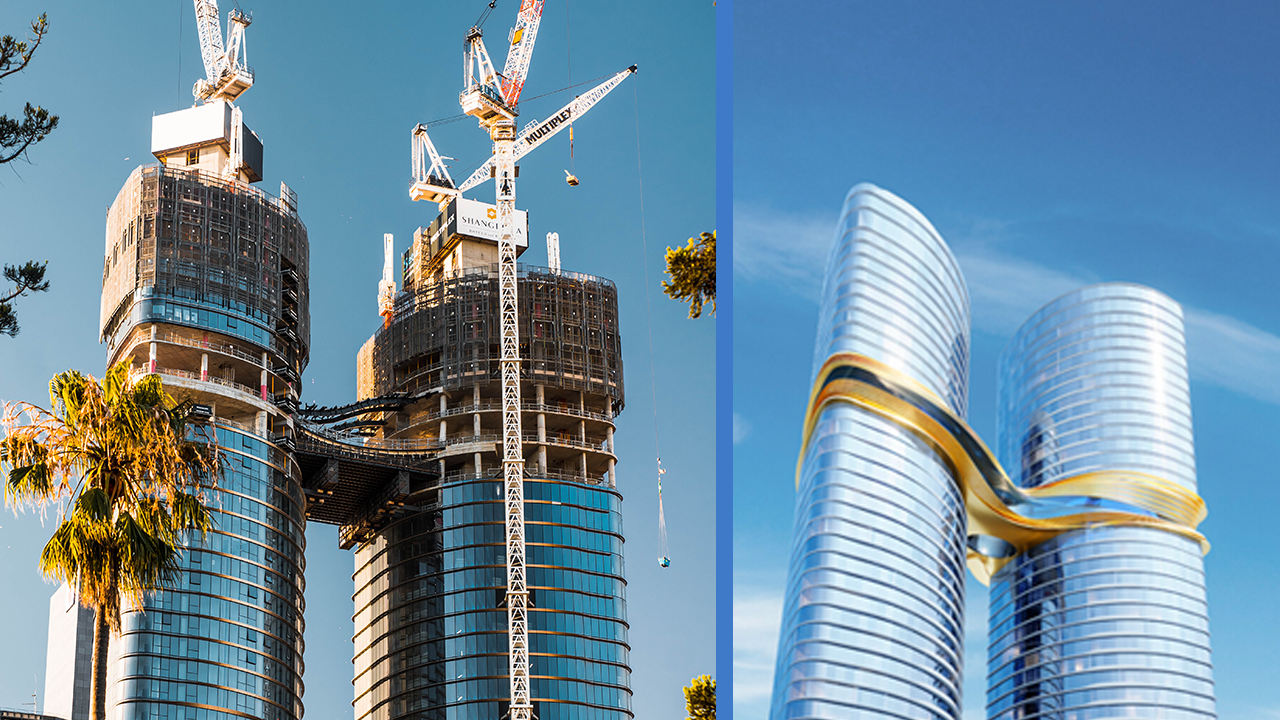 Above: The skybridge at 308 Exhibition Street sits 40-storeys above the ground. Image courtesy of S P Setia / Cox Architecture.
The project's ambition goes beyond the skybridge. Back on the ground the excavation and piling works were followed by one of the largest concrete pours in Melbourne's history. Concrete was spread three metres deep over the site's 1,000-square-metre footprint.
A step-change for Delhi's transport system
Led by India's National Capital Region Transport Corporation (NCRTC), the Delhi Regional Rapid Transit System (RRTS) is a massive new rail project that will finally connect India's capital – one of the world's biggest and most polluted cities – to its outer regions, cutting carbon emissions and giving citizens the public transport they've been needing for decades.
The first phase consists of an 82-kilometre stretch of track between central Delhi and Meerut, and is now under construction.
What is now an hour-and-a-half journey by car – without traffic – will take just 55 minutes once the line opens.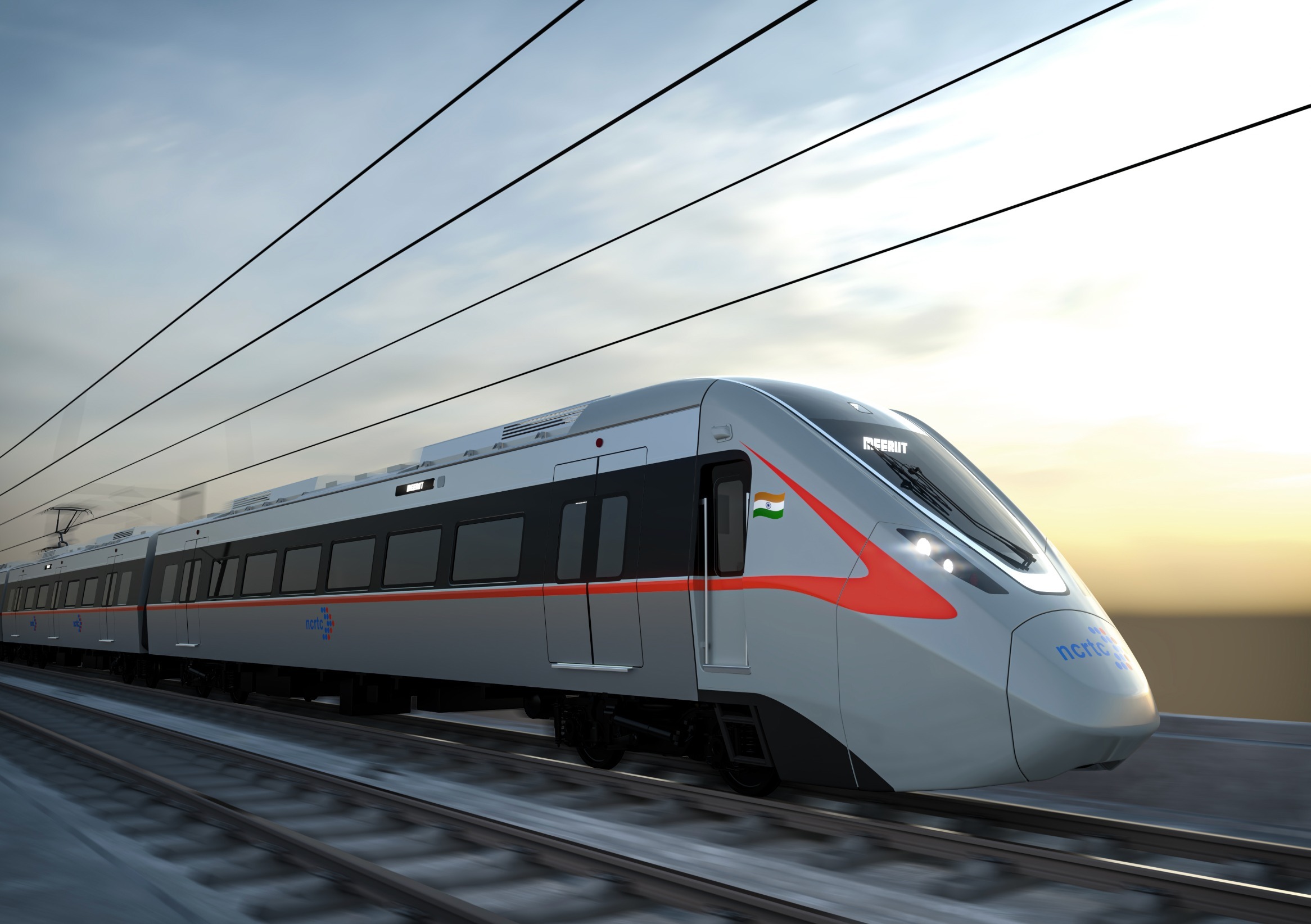 Above: The new Delhi Regional Rapid Transit System (RRTS) looks set to transform the region. Image courtesy of NCRTC.
The $4BN project is expected to complete is expected in 2025, and because it crosses some of the most densely populated areas of the city and the Yamuna River, much of the track is being built above ground or in tunnels, making it a significant challenge for the construction crews.
Despite the enormous complexity, construction has been progressing faster than on any other major infrastructure project in India's history.
Reinventing a skyscraper
Could this be how we'll adapt our skyscrapers in the future?
In this impressive project, developer AMP Capital had an ambitious vision for adaptive reuse. Its head contractor Multiplex undertook the partial demolition of the existing 49-storey 50 Bridge Street building in Sydney, but retained 68% of the original tower's structure, incorporating it into a new skyscraper.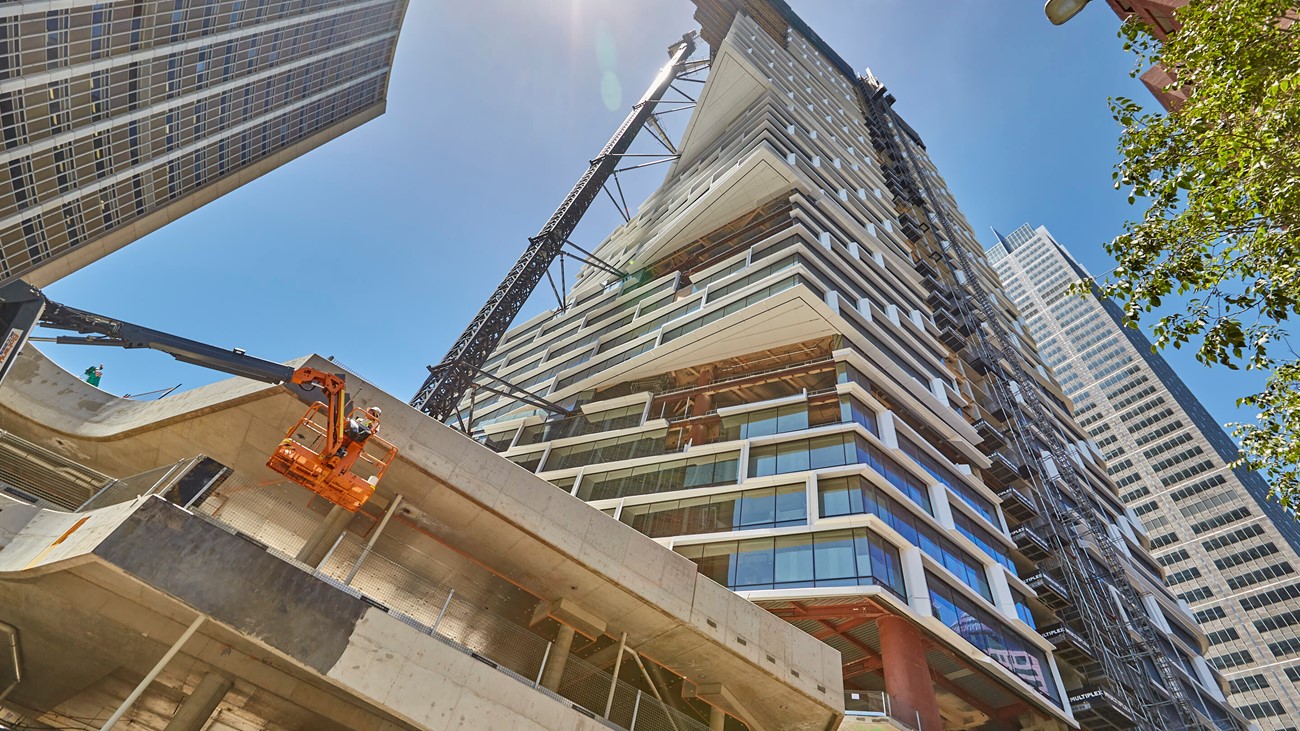 Above: Quay Quarter Tower during its construction. Image courtesy of Multiplex.
This not only greatly increased the useable floorspace of the building but dramatically reduced the carbon footprint of the construction process as a whole.
Multiplex and the wider project team describe the project as "the most complex build they have ever undertaken". Engineering aside, the team was buffeted by the pandemic, flooding and smoke from bushfires. Through it all they delivered on time and 10% within budget.
Engineering better rail connectivity in Germany
The 485-metre Filstal Bridge is part of a new high-speed railway line that's connecting Wendlingen and Ulm. At a height of 85-metres, it's one of the highest railway bridges in Germany, and links the Boßler Tunnel in the north with the Steinbühl Tunnel in the south.
If that weren't complex enough, the tracks run on two separate bridge sections making the structure extremely demanding to construct.
To tackle it, the project team collaborated with experts at PERI Formwork System's Infrastructure Competence Centre. They assisted with developing the formwork systems to make the build possible and employed digital tools and 3D modelling throughout to maintain accuracy, test options and visually communicate ideas to the wider team.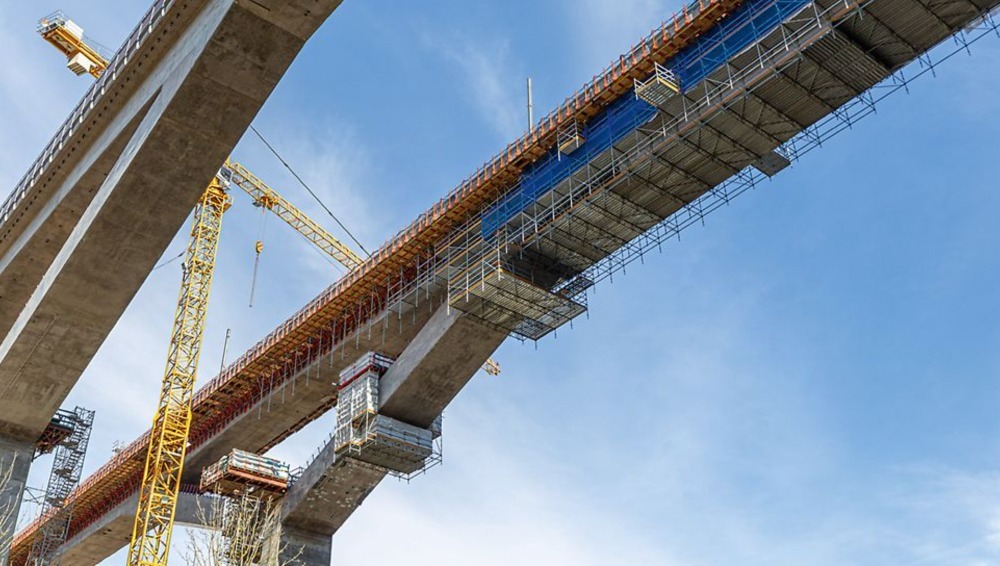 Above: The Filstal Bridge is one of the highest railway bridges in Germany. Image courtesy of PERI.
The project brings together all the challenges of bridge construction: high bridge piers that widen in a Y-shape at the crown, a sophisticated construction method with slender superstructures, high architectural concrete requirements and a narrow time window to meet the completion deadline.
A new landmark for Dubai
Easily an engineering marvel, Dubai's One Za'abeel is a new mixed-use development from Ithra Dubai and ALEC.
Designed to provide a versatile range of business, residential, retail and hospitality spaces, One Za'abeel's unique architectural design supports its place as yet another extraordinary feat of engineering in Dubai - the international hub that constantly pushes the limits of what's possible with engineering and construction.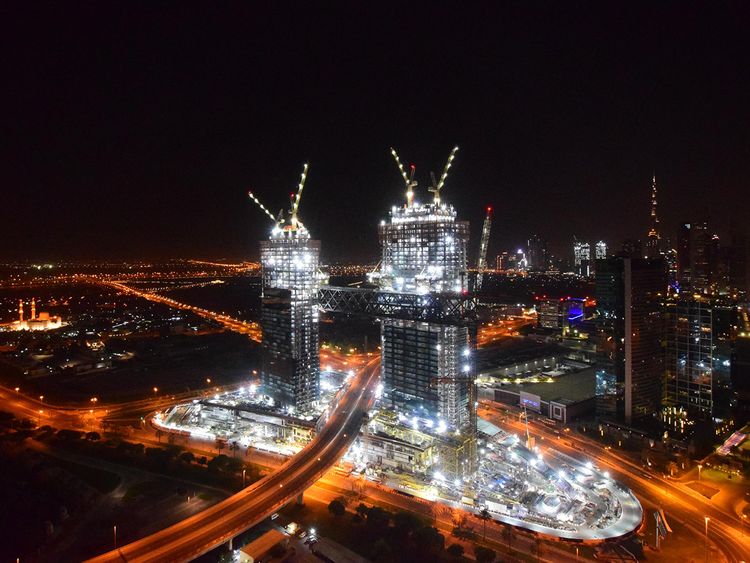 Above: One Za'abeel covers an area of more than half a million square metres. Image courtesy of Ithra Dubai.
Since completing the lift of 'The Link' in September 2020 (an engineering feat that was on last year's longlist), One Za'abeel officially holds the record for the world's longest cantilevered building.

The end of energy bills
We thought that might get your attention.
In truth the International Thermonuclear Experimental Reactor (ITER) currently under construction in France offers quite a bit more than that - like changing the way we generate energy on this planet, limiting mankind's impact on the environment and creating a cleaner world for our children.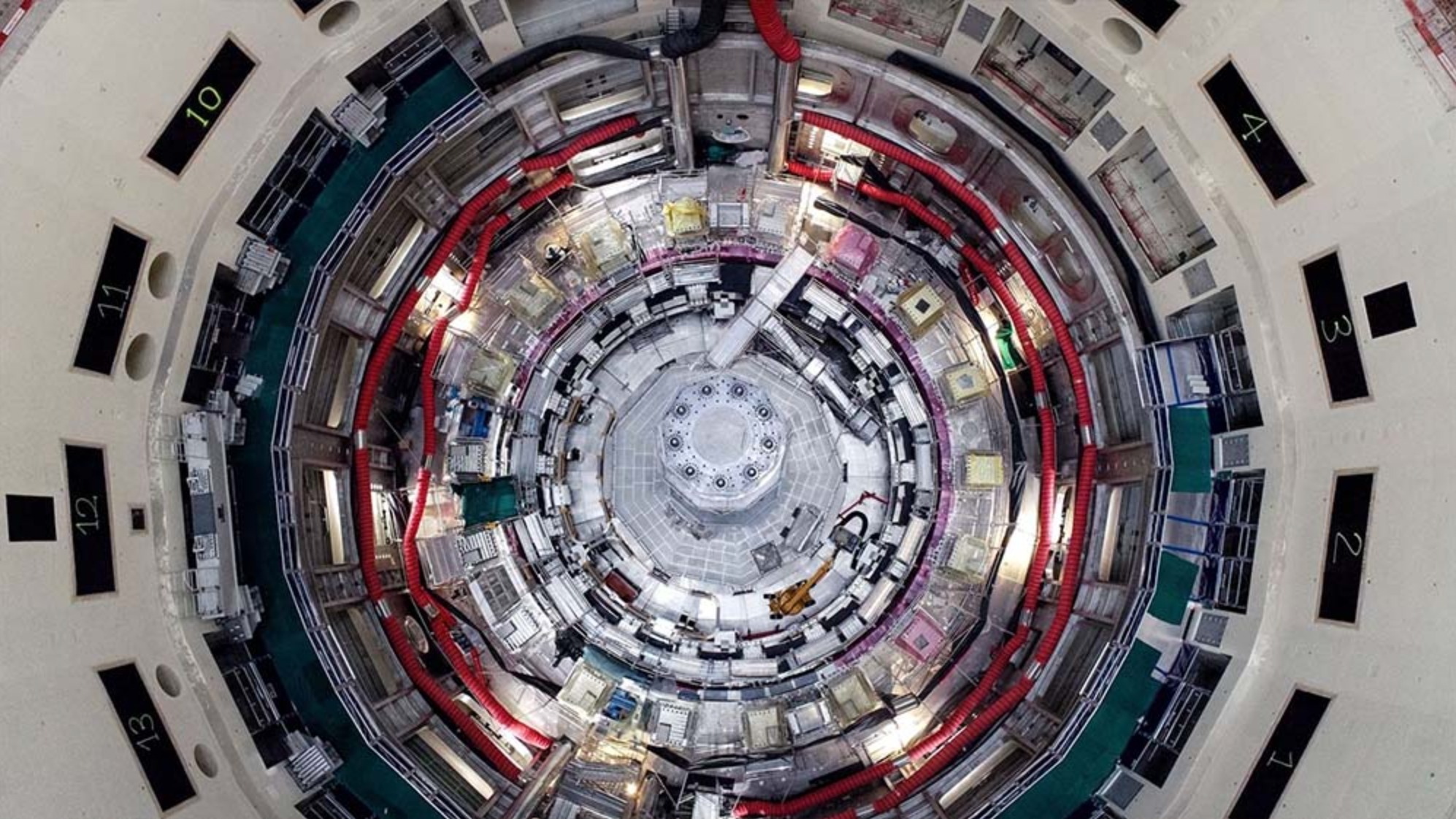 Above: ITER under construction. If successful, the project could mark the birth of an entirely new energy source. Image courtesy of ITER.
The ITER Organisation aims to promote cooperation among its members for the benefit of the ITER Project, an international collaboration to demonstrate the scientific and technological feasibility of fusion energy for peaceful purposes. It acts as the overall integrator of the project and nuclear operator of the ITER facility.
This remarkable scheme brings together teams of experts from more than 35 countries and is an incredibly powerful example of what can be achieved through effective collaboration.
One of the world's most important and consequential science experiments is being enabled by advanced construction engineering.
Reinventing China's social housing
This highly notable project, designed by MAD Architects, aims to upend how the world's most populated country thinks about social housing.
The firm's lead, Ma Yansong, has been extensively researching the history and design of social housing all over the world for years. The architect saw this project as an opportunity to greatly improve the living conditions of lower income families countering China's typical social housing with vibrant modern architecture.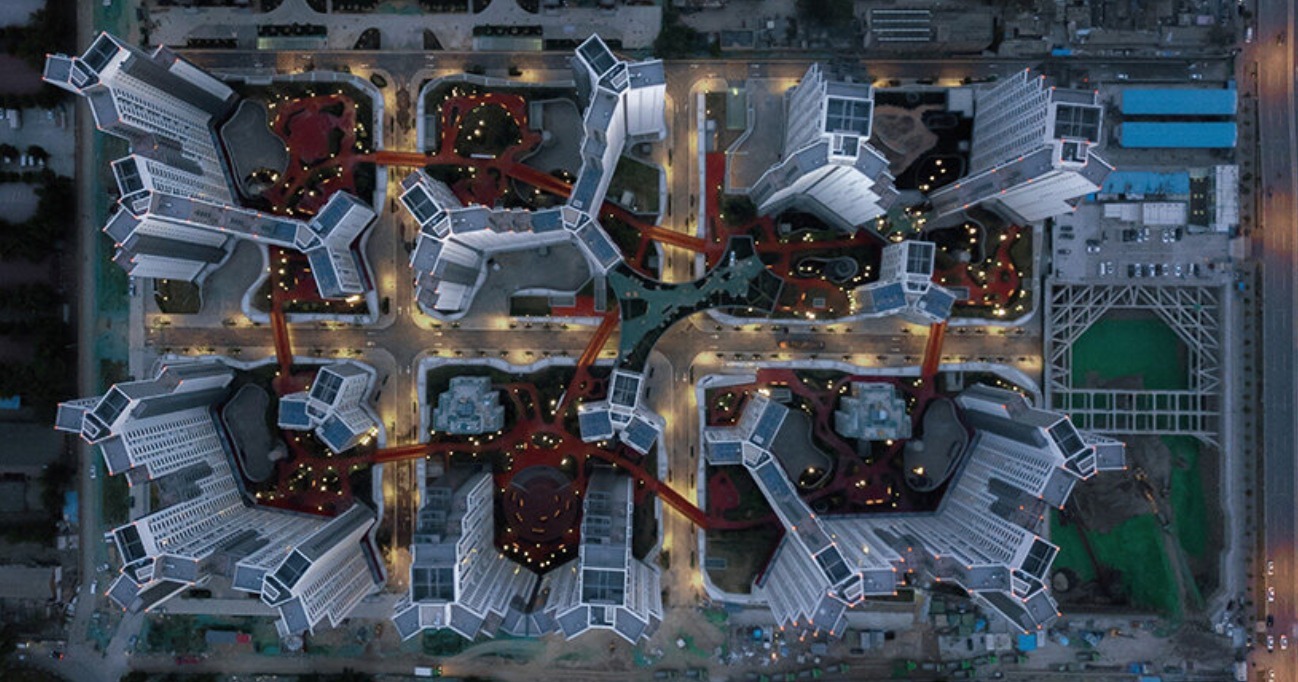 Above: MAD Architects has completed its first social housing project. Image courtesy of ArchExist.
The scheme is formed of 12 residential buildings containing some 4,000 affordable households and is located close to Beijing's central business district.
Deep underground, this team fitted-out one of London's deepest hotel basements
It turns out that quite a lot has been happening under London's prestigious Claridge's Hotel - but, testament to the skill of the construction industry, most of us have barely noticed.
Incredibly, the hotel remained open while engineers built a new six-level basement beneath it.
Kane Group then undertook the advanced mechanical and electrical (M&E) installation and relied heavily on digital construction tools and digital collaboration to make it all happen.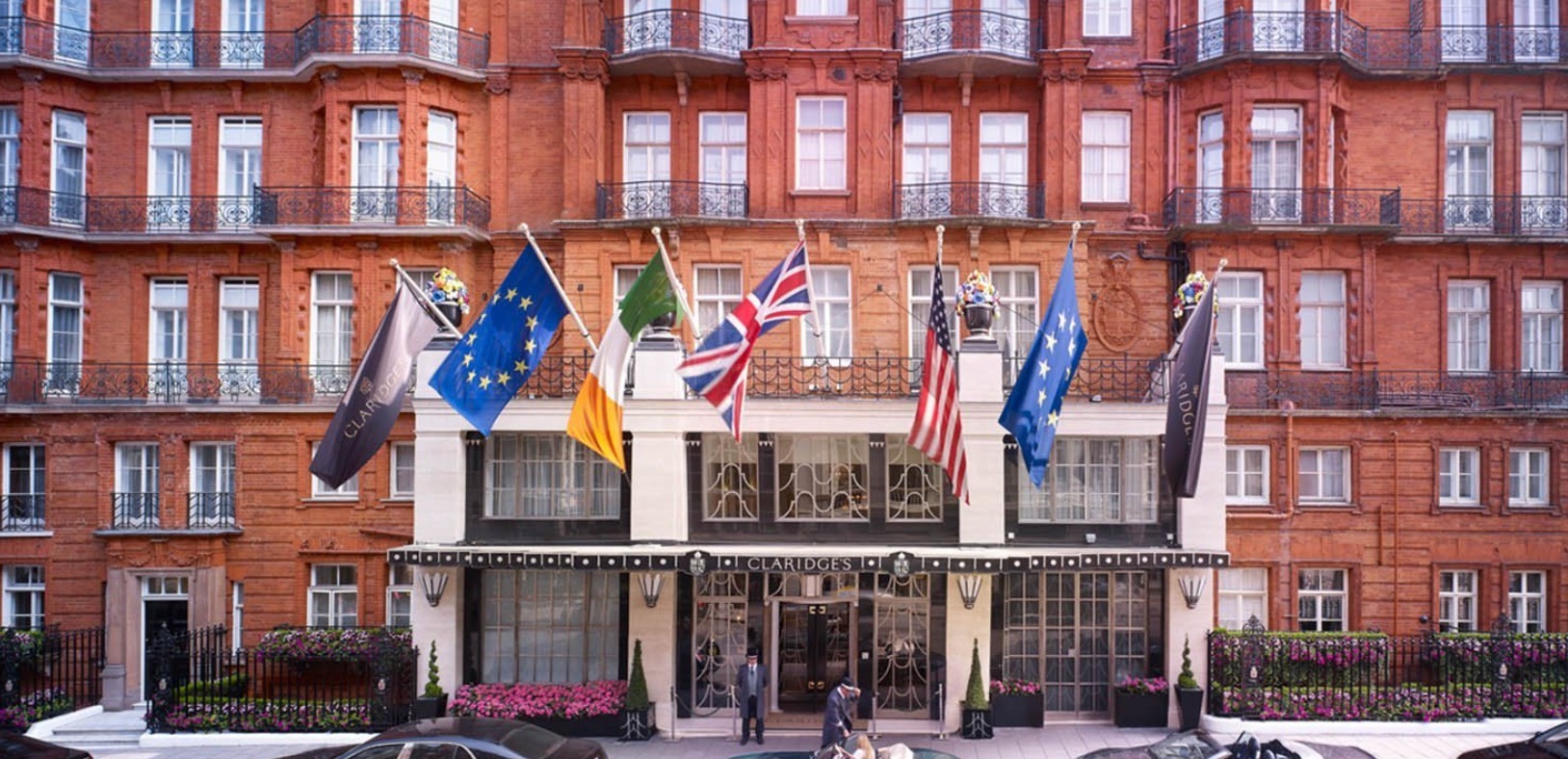 Above: Kane Group used digital tools to help deliver a six-storey basement beneath London's Claridge's Hotel. Image courtesy of Kane Group.
Kane collaborated to implement openBIM, point cloud capture, VR and AR, and precision laser setting out systems to help deliver the massively complex prefabrication project from both a design and logistical perspective.
This low-cost, eco-friendly housing could be a model for the world to follow
Conceived by Austin Maynard Architects, Terrace House is an ethical, beautifully-designed, highly sustainable and 100% fossil fuel free building in Melbourne. Altogether it includes some 20 residences, 55 bike parks and three commercial spaces at ground level.
The project takes a revolutionary approach to housing and delivers quality apartments that are environmentally, socially and financially sustainable.
Terrace House, is the re-imagining of former inner-city suburban life, where rows of workers cottages generated and nurtured close community.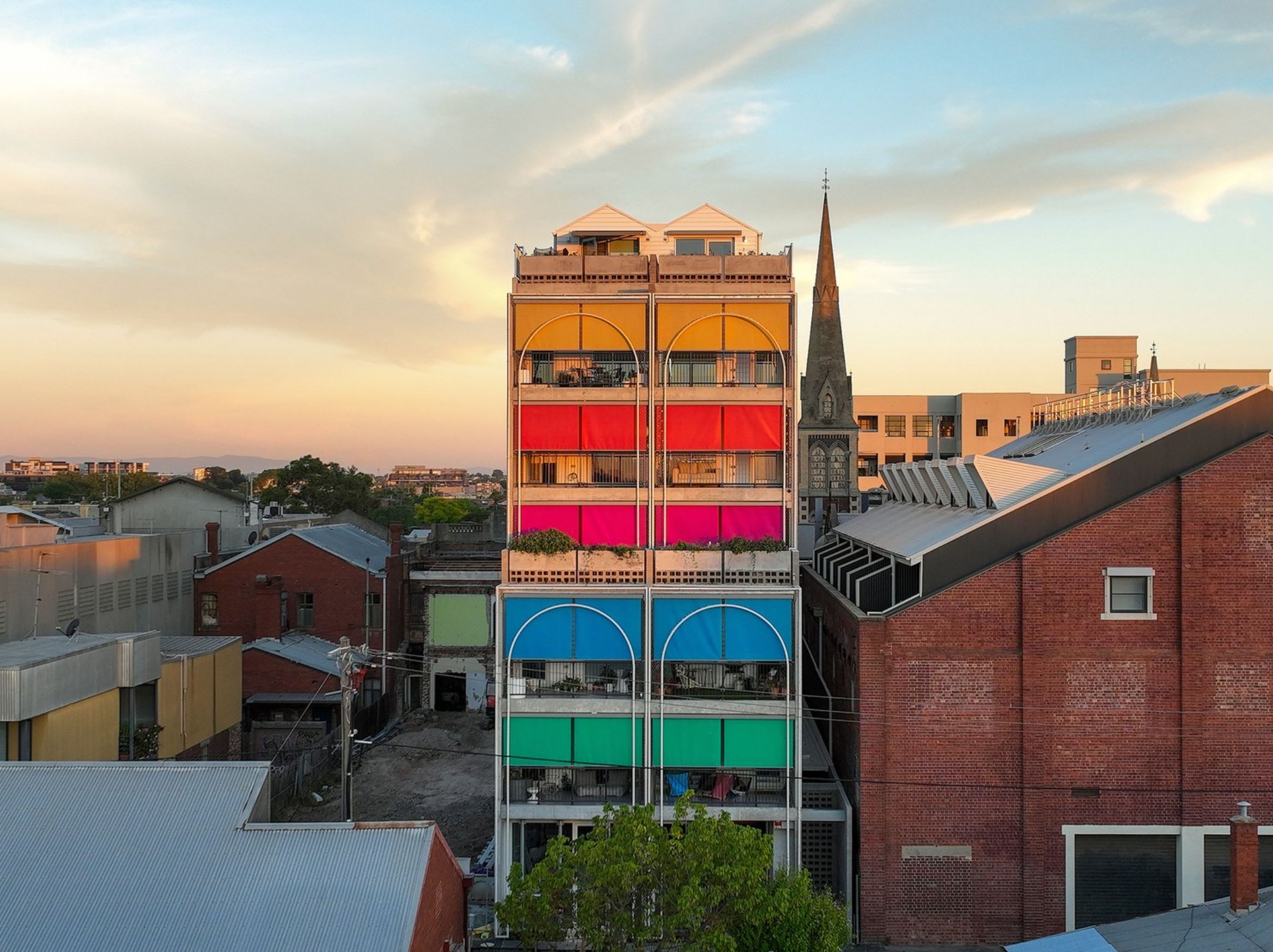 Above: Terrace House is a fossil fuel-free residential building in inner Melbourne. Image courtesy of Austin Maynard Architects.
Street parties, shared childminding, communal gardens, neighbourly lending and borrowing, conversations over the washing line and unlocked front doors - these ideals are the basis of Terrace House. These are not apartments, these are homes.
Barcelona's "super" idea for car-free cities
Led by Ajuntament de Barcelona (the city council), Barcelona's Superblock or "Superilla" programme is working to create a new way of organising the city's public space and put people at the centre of everything.
The aim is to build a better city, where streets and squares are places for meeting up, playing games and cultural, economic and social exchange. A city with cleaner air, green spaces and calmed traffic. A city where mobility is better organised and more sustainable.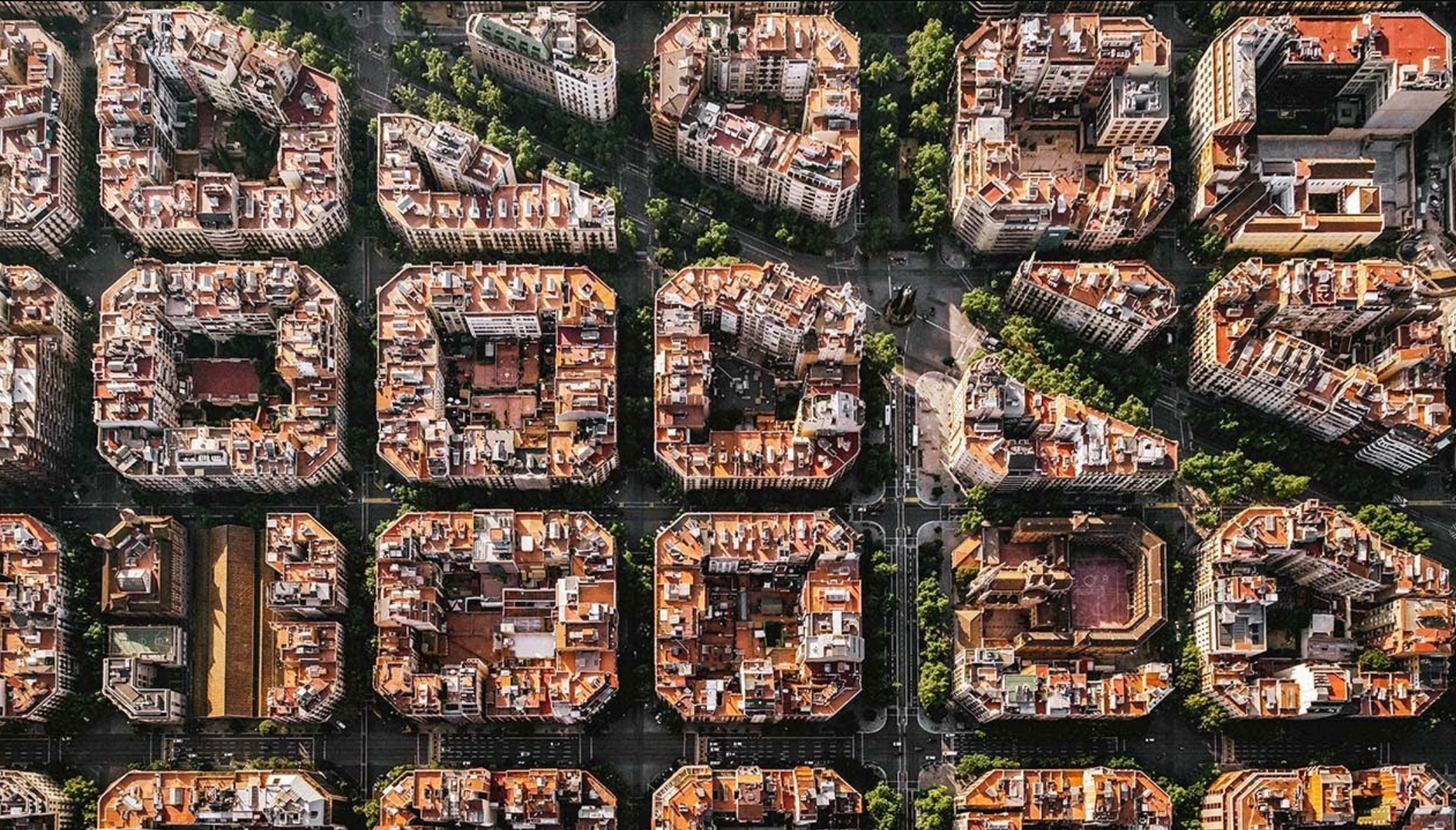 Above: Barcelona is upending much of its city, prioritising pedestrians and cyclists over cars.
Following successful small-scale initiatives, the city's superblocks are now taking a leap in both scale and pace, becoming a transformation model for the entire city, with the creation of a network of green hubs and squares where pedestrians have priority.
Stuttgart's highly sustainable new office building
Billed as a "blueprint" for the future of sustainable building, this new development in Stuttgart could help provide a solution to the climate emergency.
Designed by European consulting, planning and project management firm Drees and Sommer, the Innovation Building has been designed to be recyclable, generating more energy than it consumes in operation.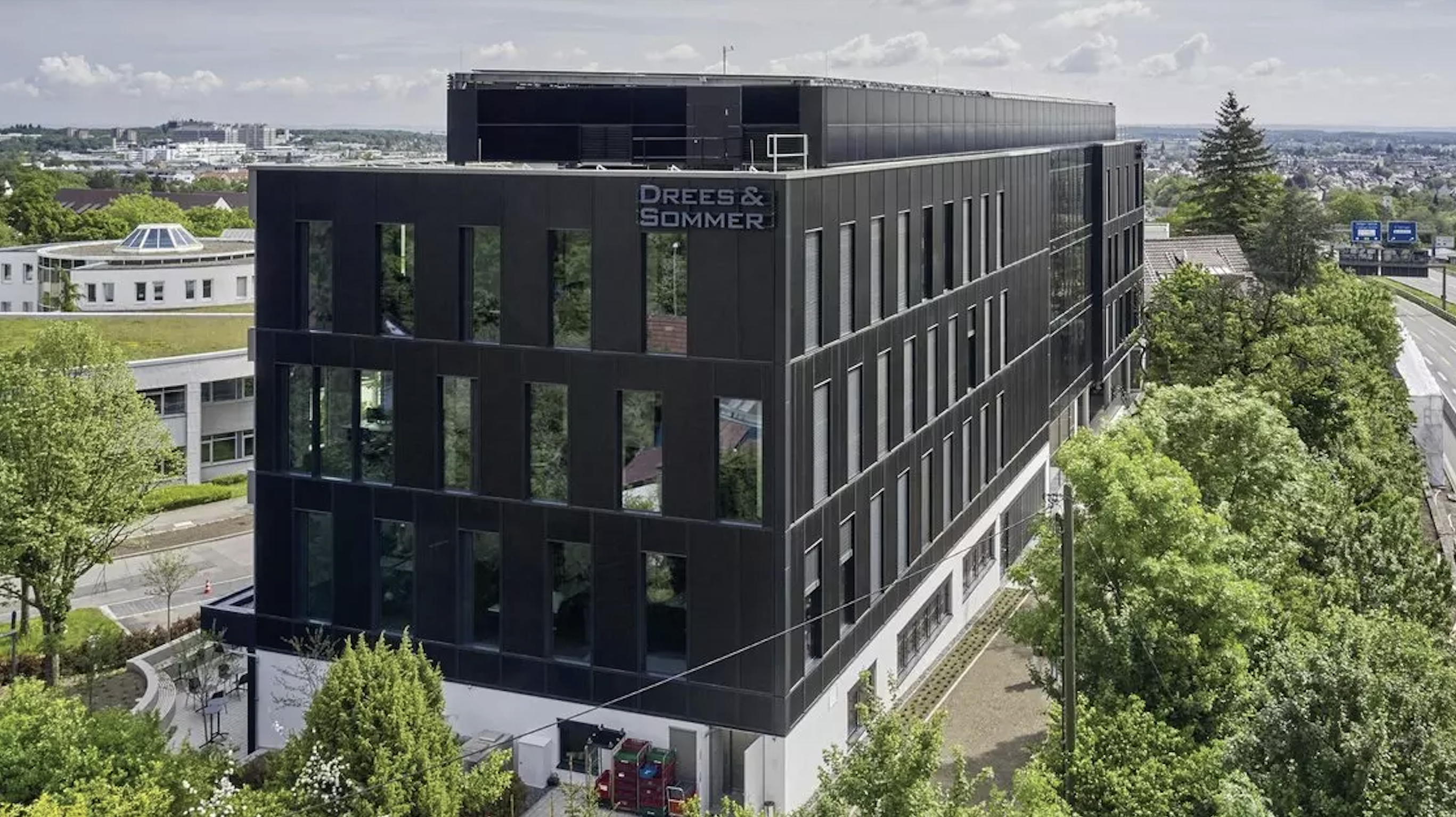 Above: Drees and Sommer's new company building is designed to generate more energy than it consumes. Image courtesy of Drees and Sommer.
The project team employed a "Cradle-to-Cradle" principle to ensure that the building was free of pollutants and easy to dismantle.
This means its materials can be recycled with a high degree of quality or returned to a biological cycle after demolition.

Let us know your favourite longlisted entry in the comments below or on social media. The top 3 shortlisted entries will be announced later in September.
Comments
---