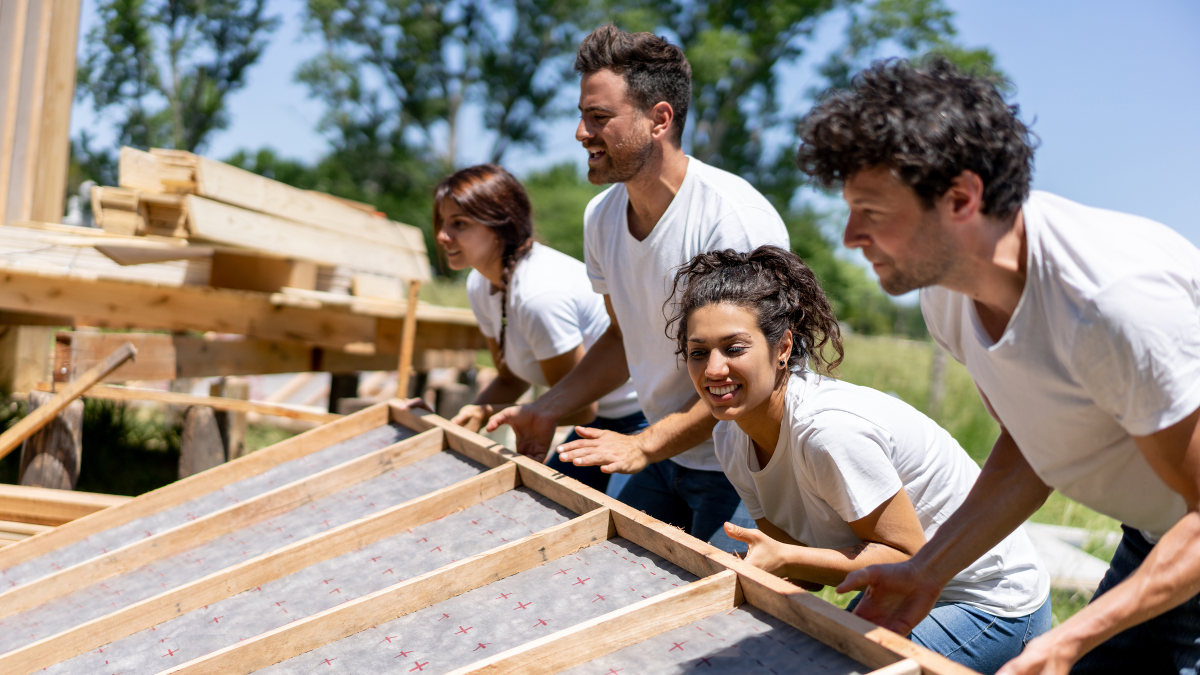 PRESS
Longlist Revealed: These are the Best Construction Stories of the Year
IT'S the moment we've all been waiting for.
We were overwhelmed with entries for Construction Story of the Year and left blown away by what we received. Discovering what some of the amazing, unsung heroes in this sector are up to honestly left us pretty humbled and inspired.
After much-deliberation (and a very lively, over-running Zoom call) amongst our expert judges, we have arrived at the longlist.
From this we'll select three finalists and reveal them in three short video features on 11 October. We'll then pull together feedback from you, our audience, and our judges' final thoughts to arrive at an overall winner, due to be announced on 10 November.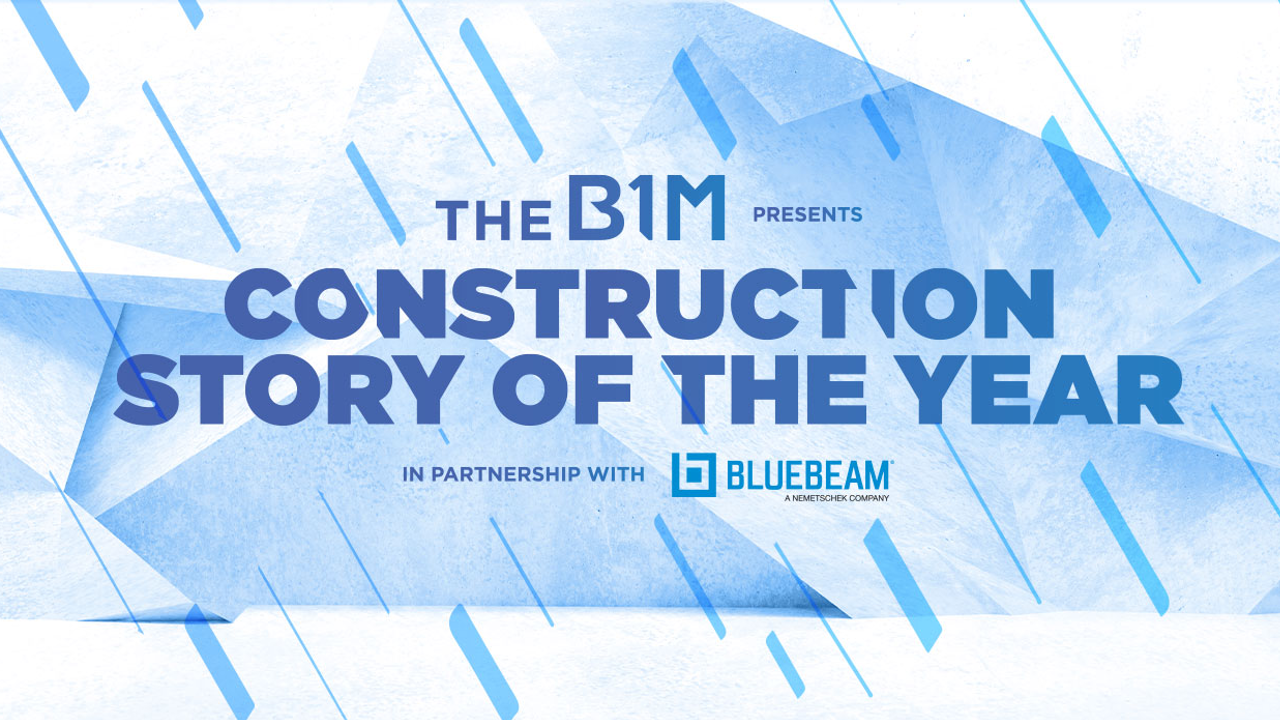 Above: Construction Story of the Year shines a light on some of the most innovative and inspiring corners of architecture, engineering and construction.
Now, you know we cover some of construction's coolest and biggest projects on our YouTube channel - but with this award, developed in partnership with Bluebeam, we really wanted to shine a light on innovative and inspiring projects or initiatives that you might not have heard of, using our powerful voice to lift them up for the world to see.
We believe we have found several of those stories here and hope you will be inspired too.
Ps. Entries are not listed in any particular order!
These architecture students are building real-world affordable homes, and giving them away
Rural Studio, part of Auburn University's School of Architecture, Planning and Landscape Architecture, has been running an off-campus programme for architecture students to design and build community projects and affordable homes for their rural West Alabama neighbours. In 28 years, the Studio has built more than 200 projects across five counties with more than 1,200 students.
Architecture students immerse themselves in West Alabama where the program is based and learn to create houses and community projects that are relevant to the community's needs.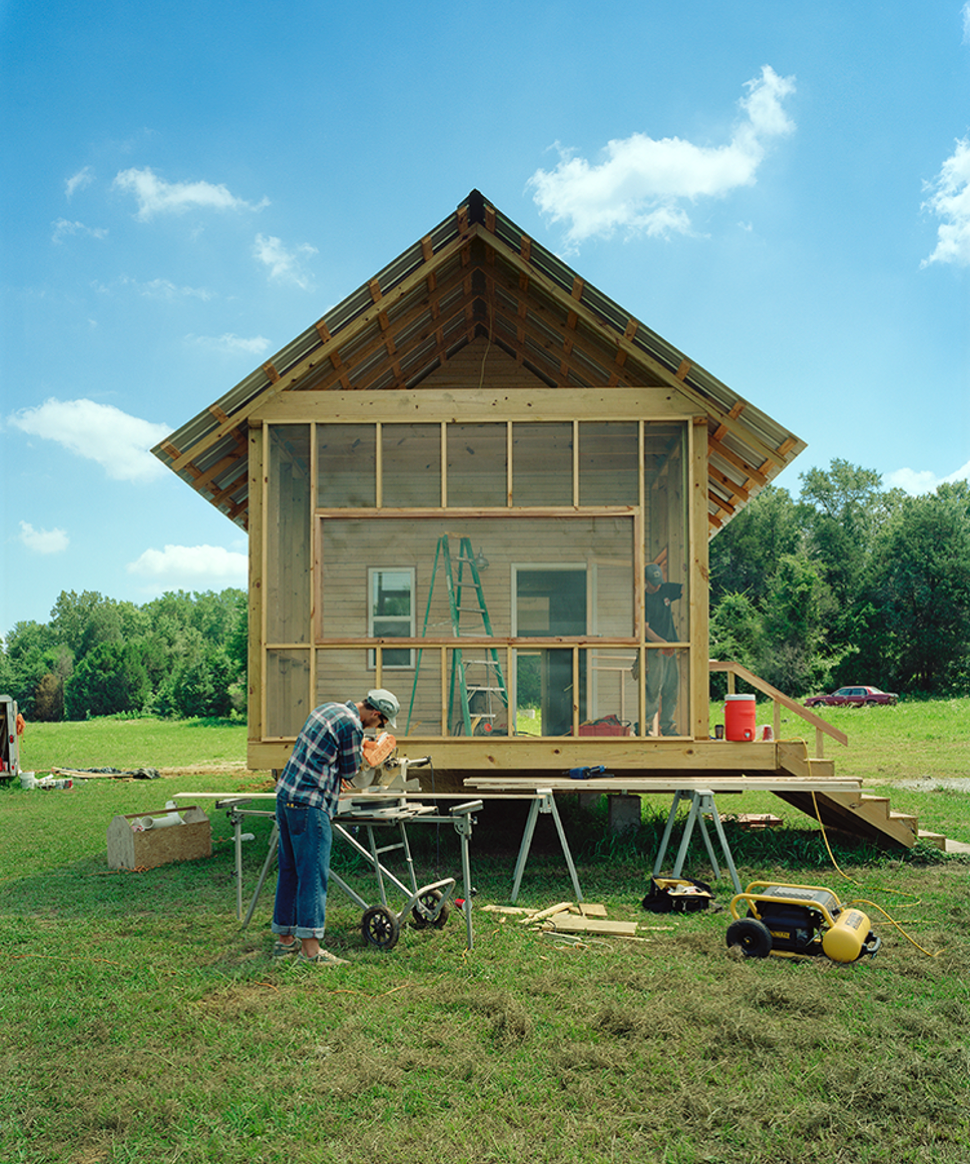 Above: Architecture students design homes and give them to those in need. Image by Timothy Hursley, courtesy of Rural Studio.
Every year the students design and build several homes that are then given to local residents who need it. They also work with community organisations to design and build infrastructure such as a library, a volunteer fire station, and a town hall.
The Front Porch Initiative is their ongoing student-led housing affordability research program within Rural Studio which aims to "to develop a scalable, sustainable, and resilient process for delivering these homes in under-resourced rural communities."
Judges were particularly impressed with the progress that Rural Studio has made in the past 12 months - the focus on sustainable rural living and strategies to improve long-term wellbeing and regional sustainability.
1,800 homes across Wales are being decarbonised
The Optimised Retrofit Project (OR) is currently making 1,800 homes across Wales more energy efficient.
The OR approach, referred to as Pathways to Zero, is designed to support incremental home upgrades over multiple steps.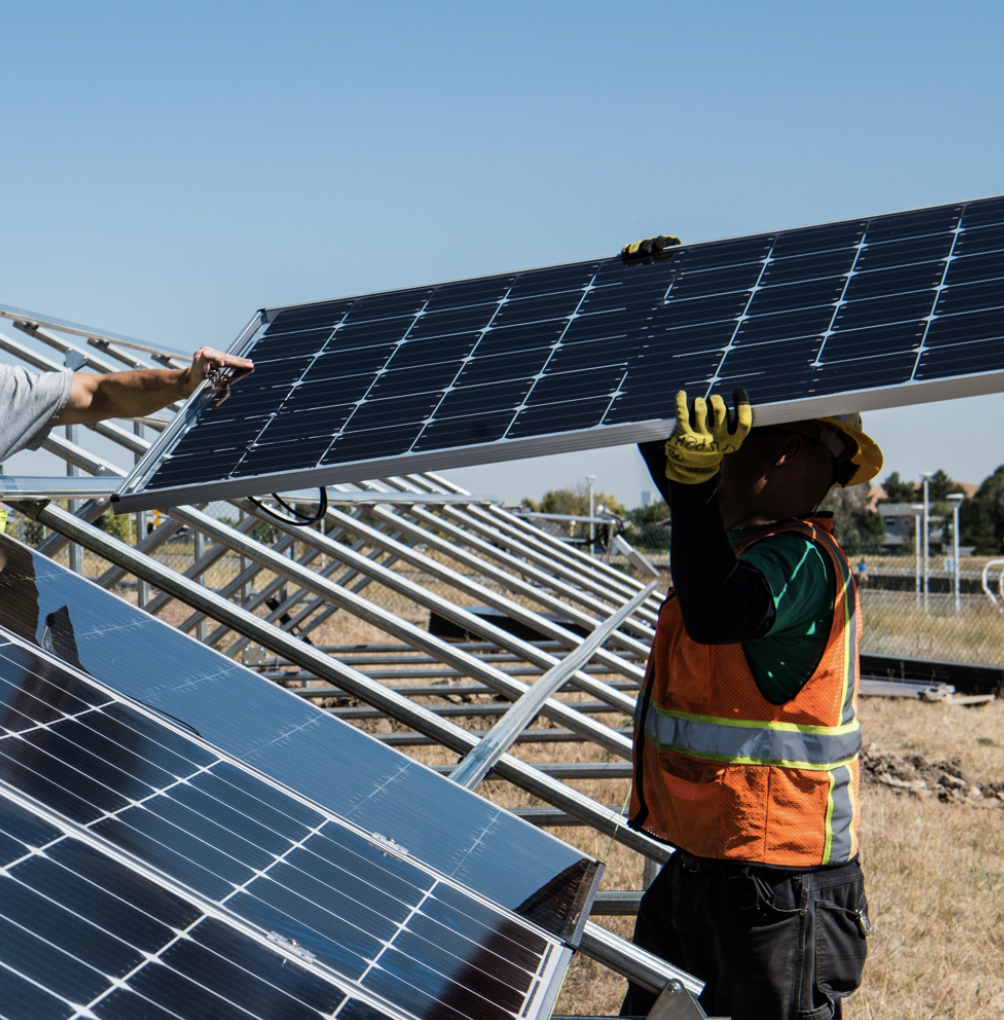 Above: Homes in Wales are being made more energy efficient. Image courtesy of OR.

This coordinated process will provide effective, practical and cost effective ways to take homes to their lowest achievable carbon footprint.
The Welsh government has aims of reducing greenhouse gas emission 95% by 2050. As the built environment contributes around 40% of the UK's carbon footprint, projects like this one will be essential for governments all over the world to reach their emissions targets.
Recycling plastic into working bricks
At just 29-years-old, Nzambi Matee is the founder of a Nairobi-based start-up that recycles plastic waste into bricks that are stronger than concrete.
Every day her company, Gjenge Makers, creates 1,500 affordable plastic bricks made from waste material she receives for free from packaging factories.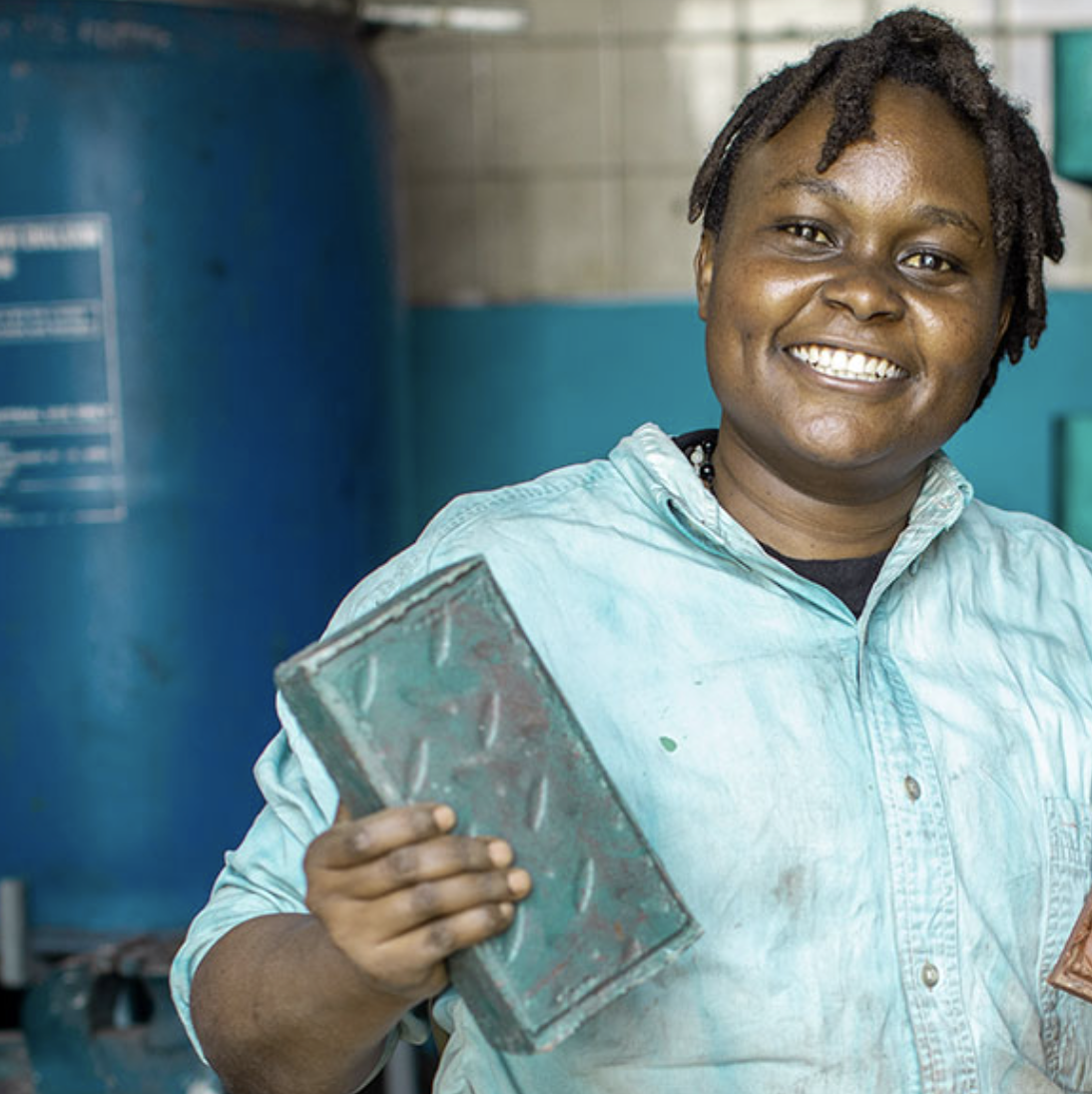 Above: Nzambi Matee founded a company that makes recycled bricks. Image courtesy of Gjenge Makers.
Her company has managed to recycle more than 20 tonnes of plastic waste into paving bricks that come in an array of colours including but not limited to red, blue, brown, and green.
Gjenge Makers has also generated 112 job opportunities for garbage collectors, women and youth groups. The judges were impressed with the strides that the initiative had taken over the past year.
Dubai builds the world's longest cantilever
2021 saw the city of superlatives add another: the world's longest cantilever.
Easily an instant engineering marvel, One Za'abeel is a new iconic mixed-use development from Ithra Dubai.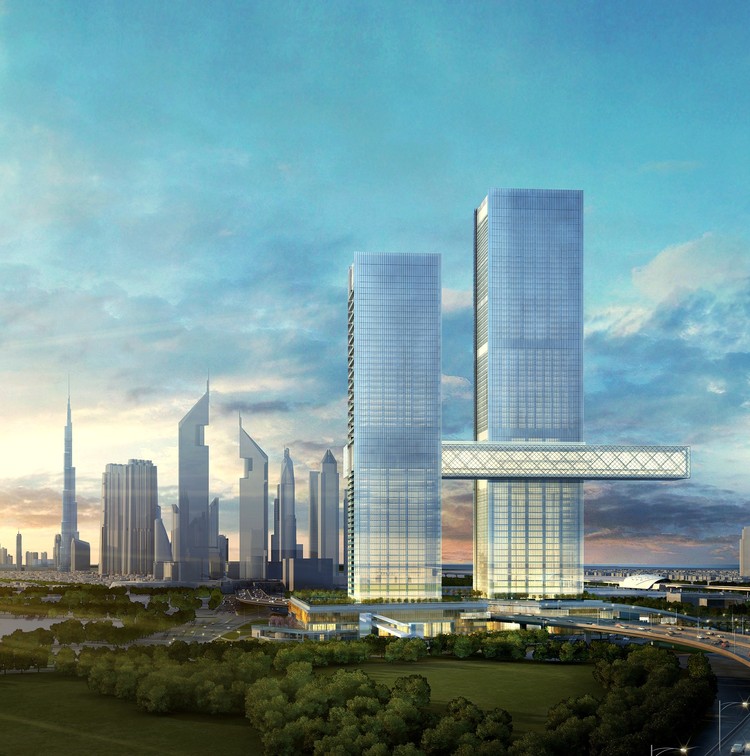 Above: Dubai has built the longest cantilever in the world. Image courtesy of Ithra Dubai.
Straddled between two skyscrapers, the 226 metre cantilevered structure is made from a composite material of steel and concrete suspended perpendicularly at a height of around 100 meters.
The project in its entirety stands over a total built-up area of 530,700 square meters and consists of two towers.
The 300-metre Tower A will host offices and a resort, while the 235-metre Tower B will feature luxury residential units.
The open-sourced COVID-19 quarantine facilities that were mass produced and saved lives
Philippines-based WTA Architecture and Design Studio sought out their country's medical community and armed forces at the beginning of the pandemic to ask how they could be of service.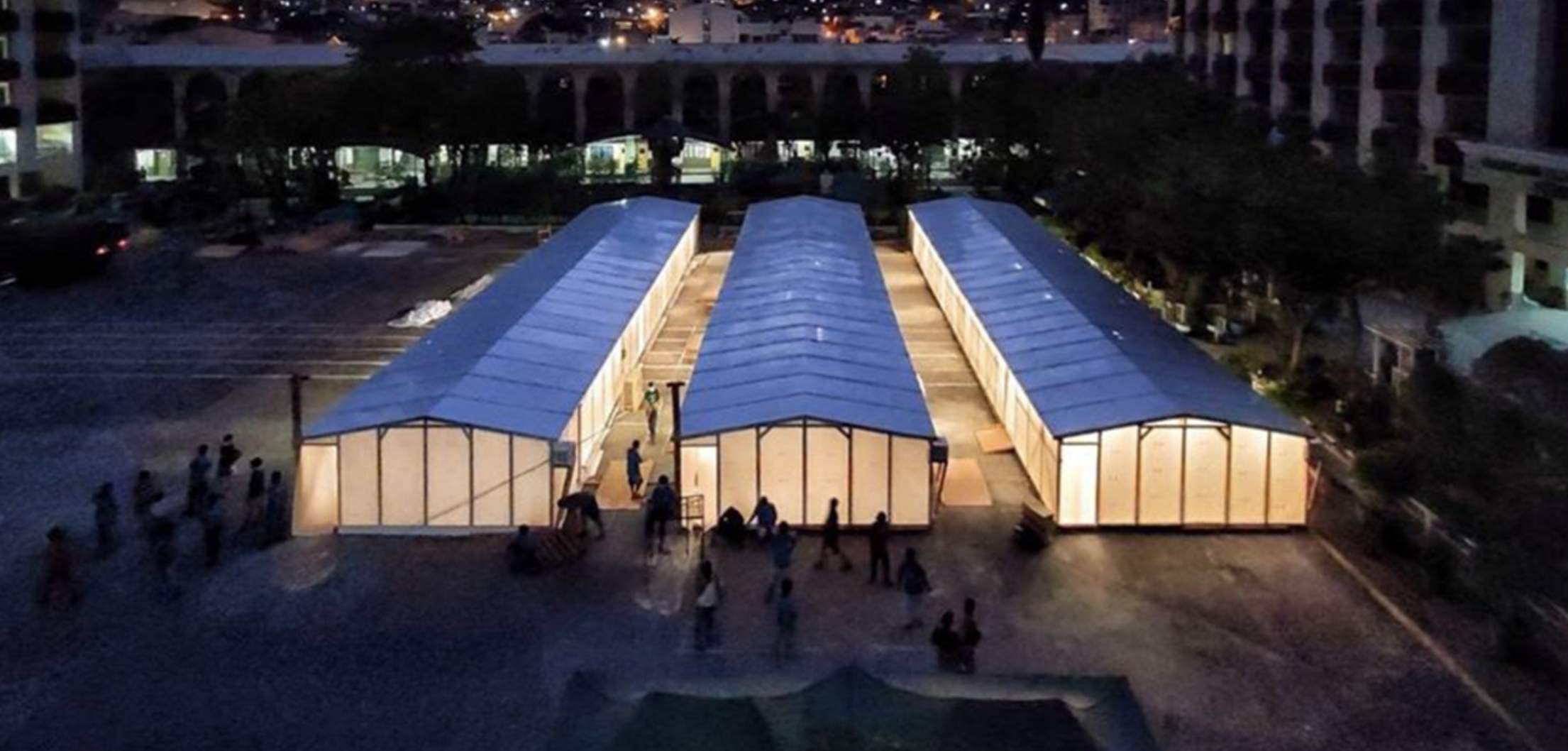 Above: The architecture studio created COVID quarantine facilities that could be mass produced. Image courtesy of WTA.
As a result of those conversations the studio created specially designed COVID-19 quarantine facilities that could be mass produced and constructed within just five days.
Each unit consisted of a nurses station, a 16-room ward, a separate area for applying PPE and a bathroom.
The project delivered more than 3,500 additional beds in the Philippines alone and was made open source so that it could be shared online to anyone around the world, allowing doctors and nurses to save thousands of lives.
This Australian construction company is helping former refugees
Founded by Hedayat (Nick) Osyan, a former refugee, CommUnity Construction is helping other refugees and migrants upskill and get work in the construction industry.
Their team of former refugees and asylum seekers approach every project with passion and have worked across all project sizes.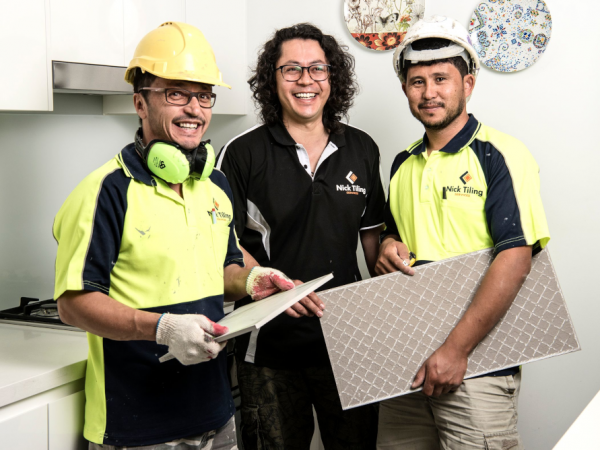 Above: CommUnity Construction is helping refugees upskill in Australia. Images courtesy of CommUnity Construction.
From huge, commercial buildings to kitchens and bathrooms in private homes, from the medical and hospitality industry to cultural precincts and intimate venues.
Since its founding in 2018, CommUnity Construction has given refugees a fresh start, but its progress in the last year really impressed our judges.
Those who were initially unable to bring their families to Australia due to immigration fees and costly living expenses have been able to sponsor their families and even plan to buy their own home.
This "fossil-free" steel is already being used by Volvo
SSAB has now produced the world's first fossil-free steel and delivered it to their first customer, Volvo.
The Volvo Group has said that it will begin using the steel in its manufacturing process from this year.
Above: Volvo will begin using fossil free steel. Image courtesy of SSAB.
Plans for a smaller-scale production are due to start during 2022 and for mass production to follow.
This remarkable achievement will go a long way to helping the automotive industry be more sustainable and for Volvo to reach its 2050 target of being carbon neutral.
An emissions-free brick that could change construction
Developed over the course of a decade by academics from Heriot-Watt University and receiving considerable press and media attention over the past year, the K-briq is a sustainable brick made from 90% recycled material.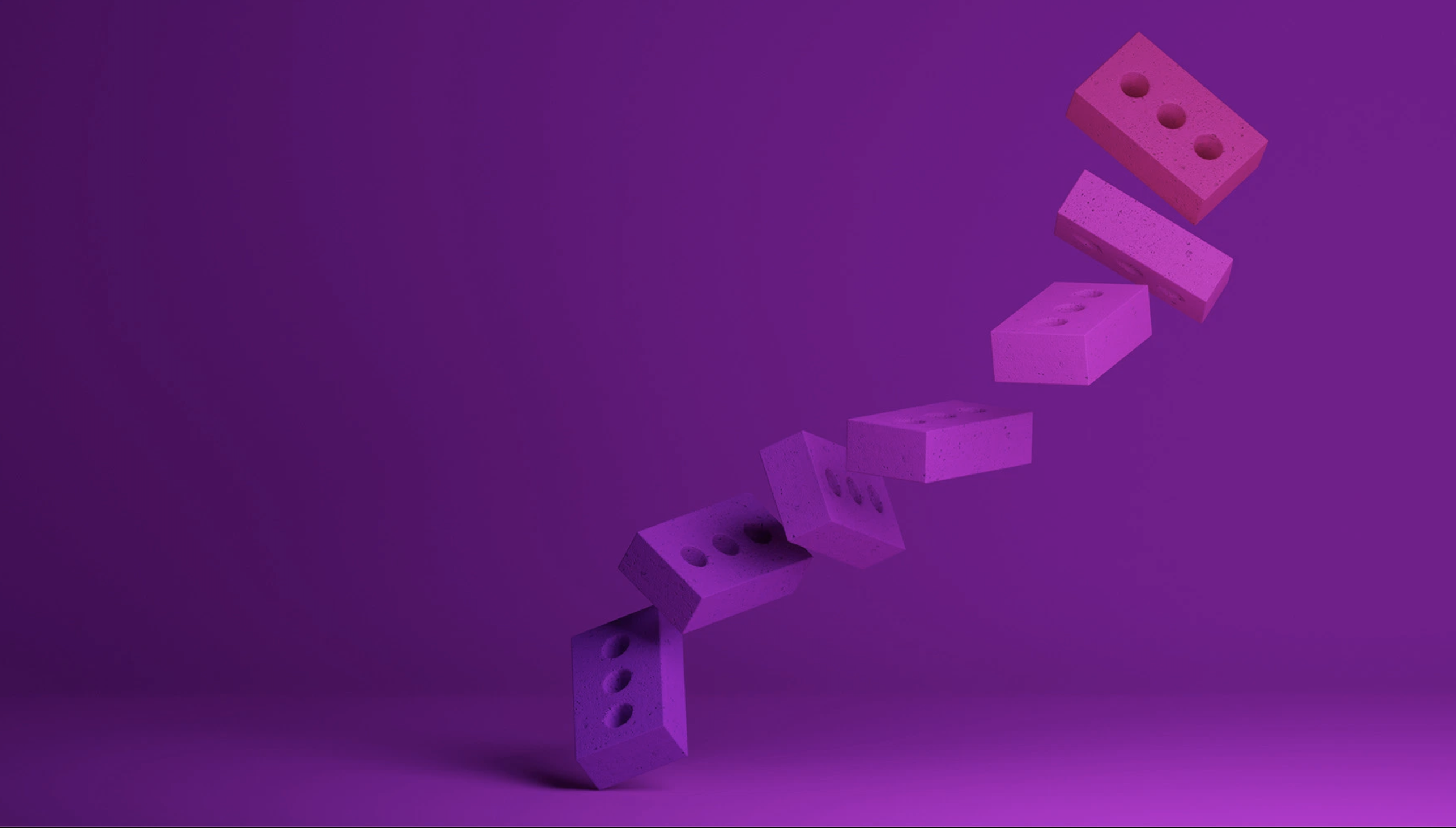 Above: The K-briq could change construction. Image courtesy of K-briq.
The brick is not fired like traditional clay bricks, in fact no cement is used in its production. It uses recycled building waste, such as bricks, stone and plasterboard off-cuts.
These materials are crushed to make a powder, mixed with a special binding agent and then moulded using a press.
The K-briq has the potential to massively reduce the carbon footprint of the construction industry, and reuse waste that would otherwise go to a landfill.
This group is creating infrastructure that engages children
The Healthi Kids Coalition in Rochester, New York is bringing together policy makers and residents to make upgrades to local infrastructure and public spaces so that they can be more accessible and beneficial to children.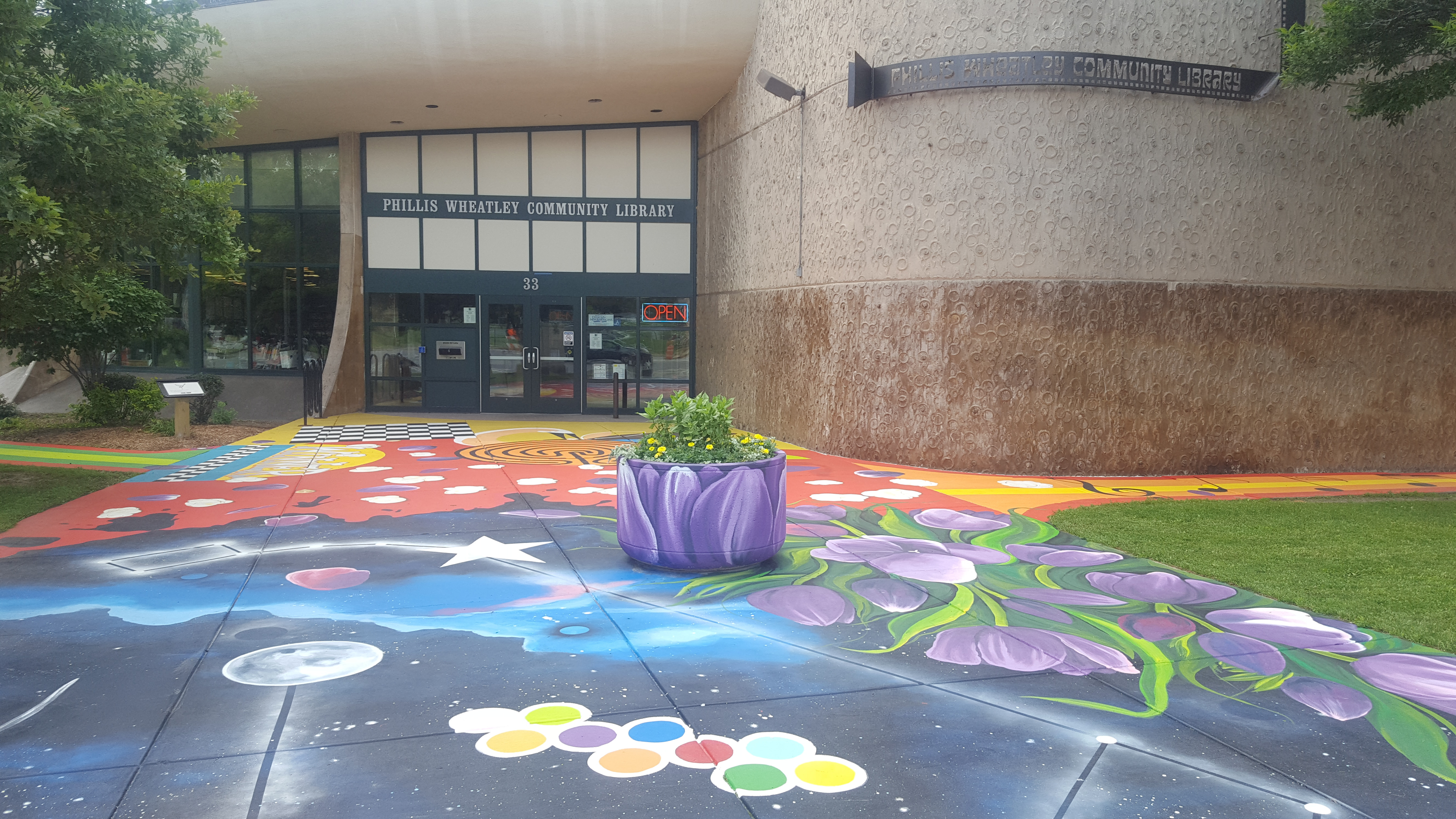 Above: The Healthi Kids Coalition is helping build infrastructure for children. Image courtesy of the Healthi Kids Coalition.
The group has worked to address play equity and access in the city, particularly among Black and Latino kids in the area, by creating safe outdoor spaces for kids to play and be active.
So far, the coalition has piloted innovative efforts including play streets, playful learning infrastructure, children's gardens, playful sidewalks, pop-up play days, tactical urbanism, and story walks.
Engineers Without Borders builds a renewable energy plant for Chipiya, India
Engineers Without Borders (EWB) is an internationally renowned, non-profit organization that seeks to eliminate the root causes of poverty through the collective power of global engineering knowledge.
Over the past year the humanitarian group has set their sights on helping reimagine energy supplies in India.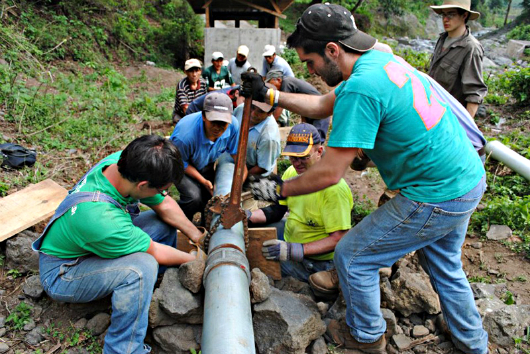 Above: Engineers Without Borders helped a small Indian community build a new biogas plant. Image courtesy of EWB.
The small community of Chipiya, India has traditionally relied on wood to fuel its energy supply. But due to excess deforestation, wood has become a scarce resource in the region.
EWB has partnered with the community to construct a biogas plant - a renewable energy source that is produced when organic matter breaks down in a closed system without the presence of oxygen. It can then be processed and used to power vehicles, homes, and even communities.
This 14-week programme teaches information modelling to those who wouldn't otherwise have access
Developed as part of a business accelerator known as The Plan Room and supported by Eagle Point Software and others, this free, 14-week, highly interactive, information modelling training programme is designed to help identify untapped talent in Louisville, Kentucky, while teaching essential skills to those who would otherwise not have access.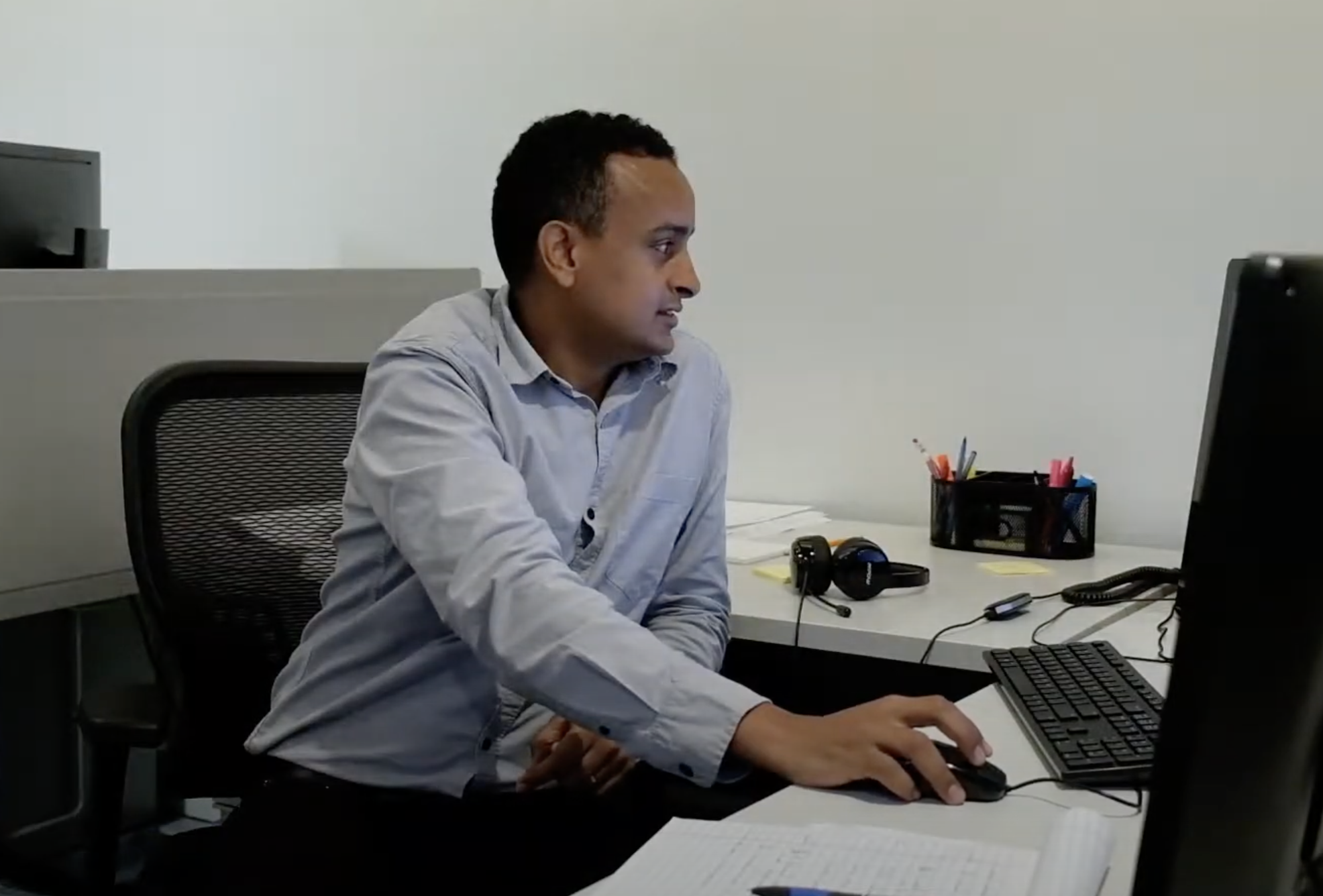 Above: The programme provides BIM training to those who wouldn't otherwise have access. Image courtesy of Eagle Point Software.
The curriculum was specifically designed to support underserved business owners in the construction industry.
Vital to the success of any information modelling training program is access to 3D-modelling software and materials to teach and certify candidates in the modelling process.
Eagle Point Software has donated both the software needed and access to their Pinnacle Series e-learning system.
The robot dog that's making construction sites more efficient
Developed by Trimble and Boston Dynamics, this recently unveiled autonomous mobile robot is enabled with global positioning and 3D scanning technology.
It can help automate and improve the accuracy of data collection, allowing teams to stay focused on more important work.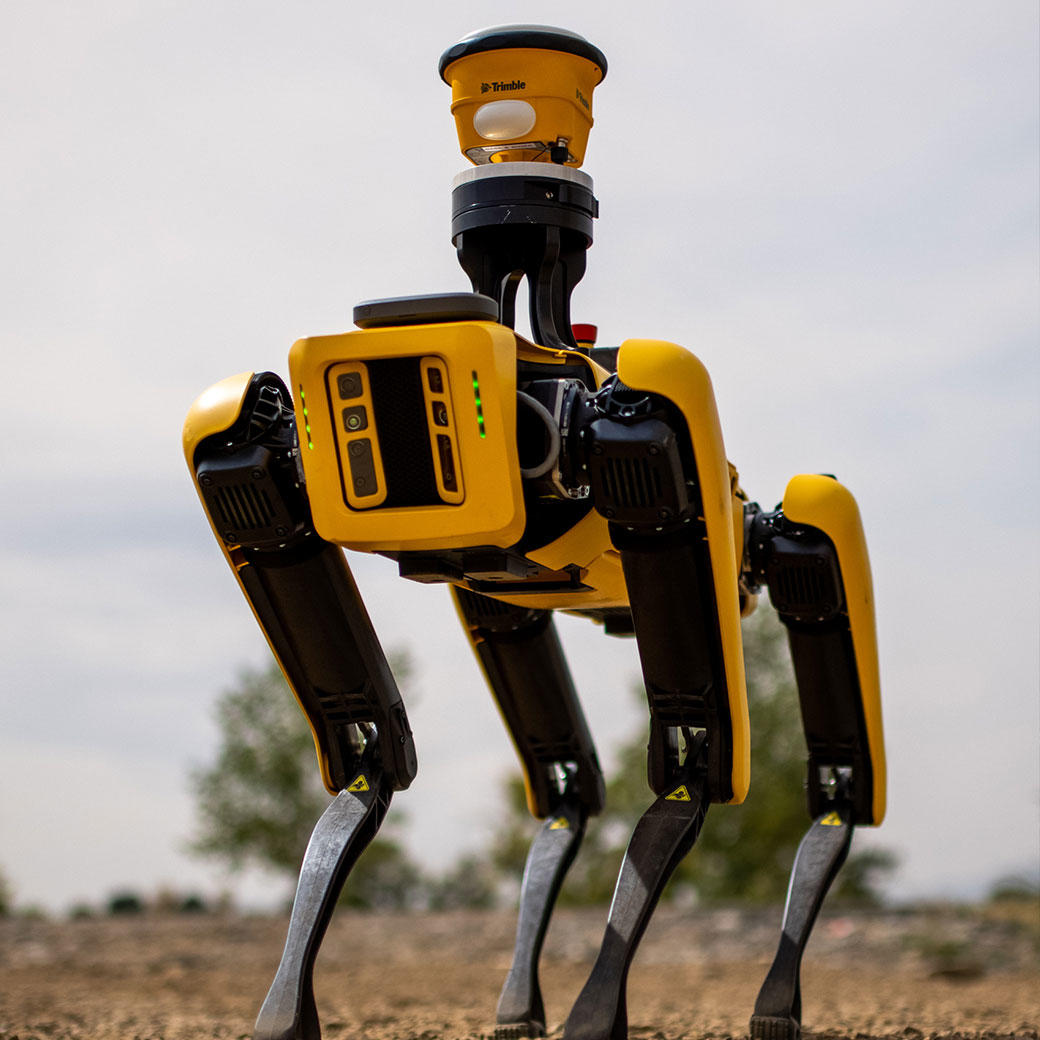 Above: This robot dog is making construction sites more efficient. Image courtesy of Trimble.
Robots are moving out of the realm of science-fiction and being utilised more and more in real world construction sites.
Integrating them with global positioning and 3D scanning technology they can easily move through sites and gather field data so that contractors can keep on top of the status of construction, helping to deliver projects on time.
A light-weight modular system that can be used to build nearly anything
U-Build is a highly flexible construction system. It's made from strong yet lightweight modular boxes which connect together to form larger objects - meaning they can be used to construct almost anything.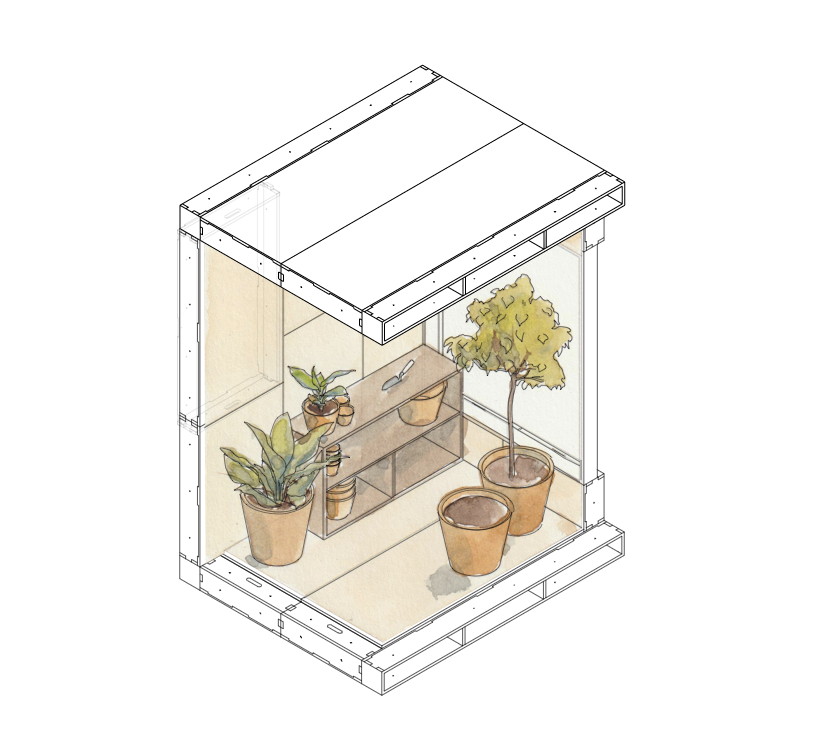 Above: U-Builds can be used to construct almost anything. Image courtesy of U-Build.
The company's aim is to make construction accessible to anyone. Using only a mallet and a drill, 1-2 people can easily assemble any of their boxes.
Being modular, U-Build is also completely demountable and expandable so it can grow and move to suit any purpose.
U-Build was conceived as a low-impact building system with all parts being completely recyclable.
Don't forget to tweet or comment your favourite entry, the shortlist will be announced Monday 11 October.

Comments
---