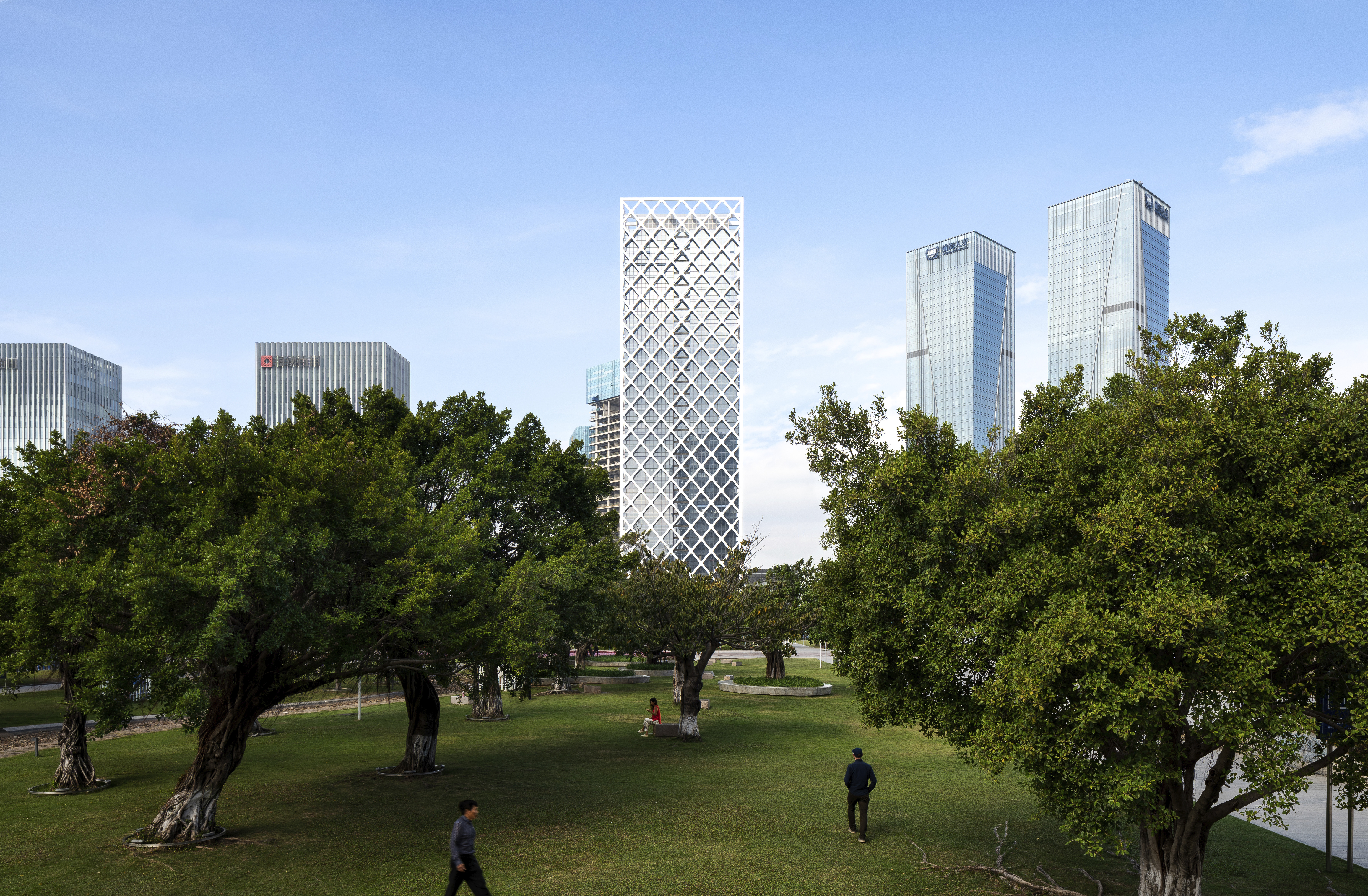 This "breathable" office building has just completed in Shenzhen
SKIDMORE, OWINGS AND MERRILL (SOM) has completed a skyscraper in Shenzhen, China that "breathes" in response to the city's climate.
The tower sits at the edge of a public park at the centre of one of Shenzhen's key business districts and will serve as the new headquarters of the Shenzhen Rural Commercial Bank.
The 158-metre, 33-storey tower has two vertical atria that span its entire height. Each floor has access to louvres which can open and close vents to allow fresh air in from the outside.
The atria then function like airways in a body, cycling air throughout the building. This system also generates significant energy savings while being environmentally friendly.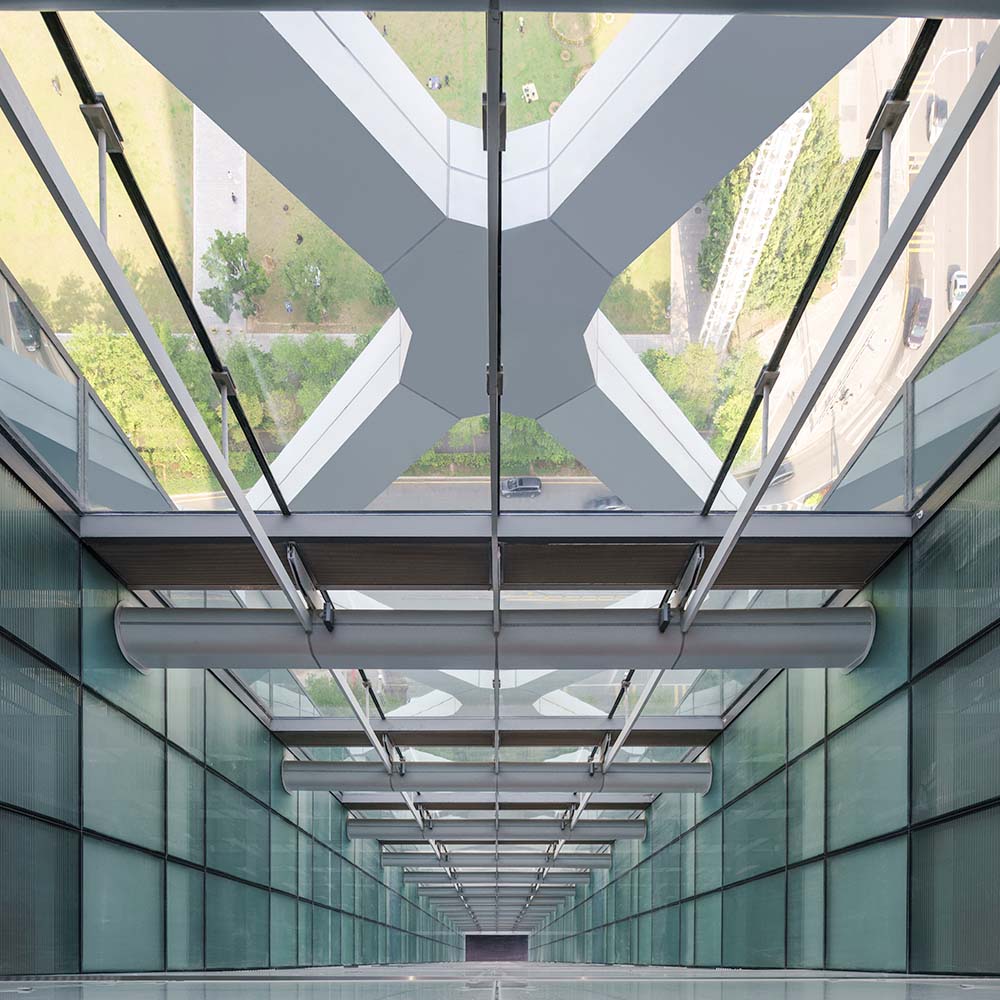 Above: One of the atria that span the entire height of the building. Below: The lobby, where the diagrid widens and frames the entrances. Images courtesy of SOM copyright Seth Powers Photography.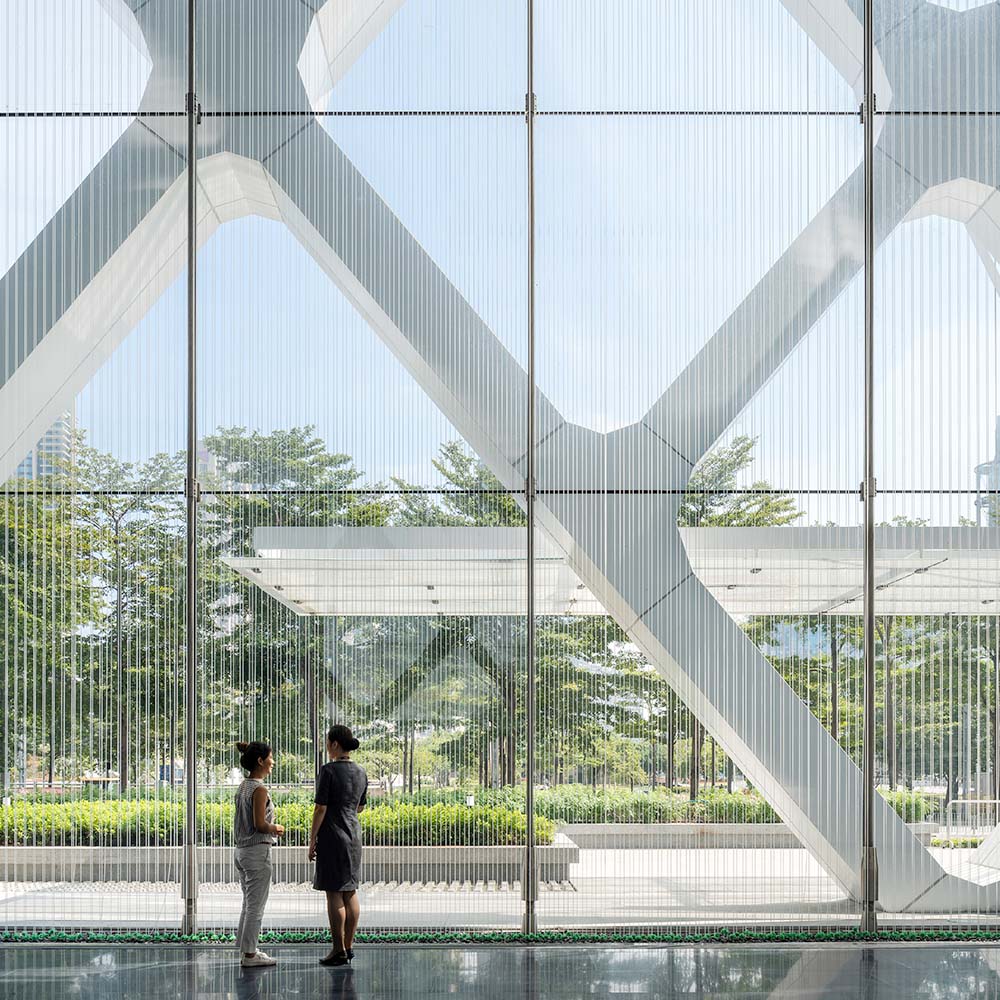 The building's other main feature, its exoskeleton, adds to the tower's energy efficiency. The diagrid panels act as an important shading element, deflecting heat during hot summer months, reducing solar gain by an estimated 34 percent.
The diagrid is also an important structural element, supporting the weight of the building from the outside and allowing the interior to be column-free.
Each floor of the building has a remarkable level of freedom not normally seen in skyscrapers of this size, with every floor granted flexible interior layouts.
"We're always exploring opportunities to synthesize inventive engineering solutions with architectural design," explains SOM Design Partner Scott Duncan in a press release.
"The Rural Commercial Bank Headquarters gave us the chance to incorporate a diagrid—similar to an exoskeleton—that pulls the structure to the exterior and effectively suspends the tower within to create column-free workspaces."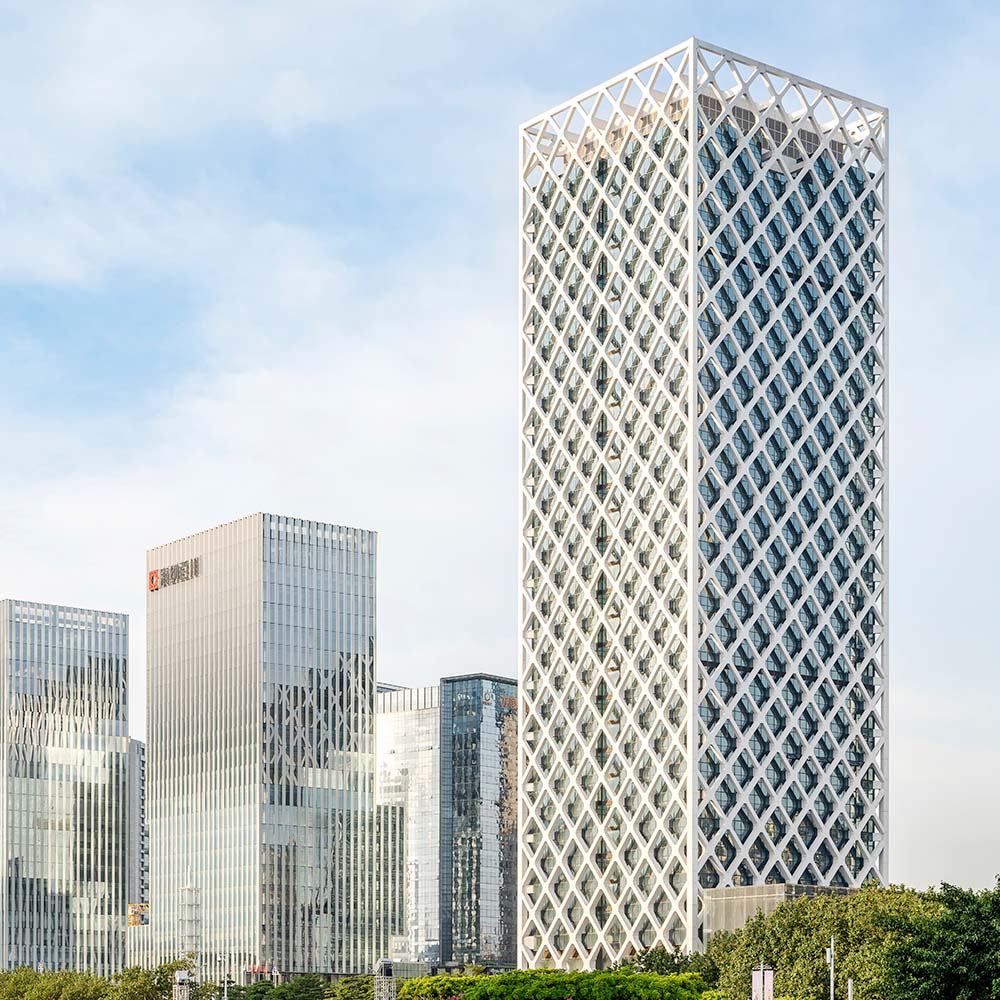 Above: The building sits opposite a public park. Below: The crown opens up to an outdoor terrace. Images courtesy of SOM copyright Seth Powers Photography.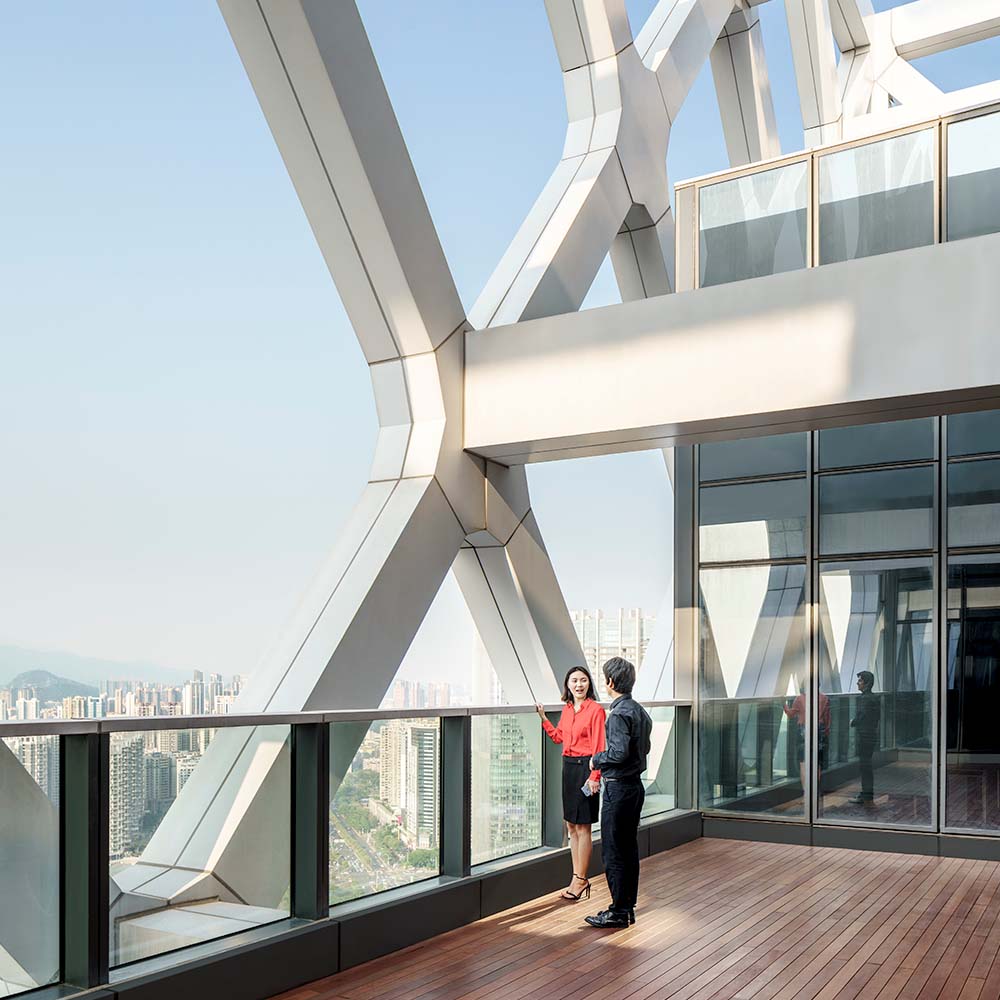 The diagrid opens up at the base of the building, widening to create framed openings and views to the surrounding park and nearby waterfront.
The lobby is encircled by a reflecting pool with a rippling wall of water adjacent to the main entrance. The feature draws on principles from Feng Shui, in which water and wealth are intrinsically linked.
On hot days the water also provides an evaporative cooling effect for the entire building.
SOM is an international architectural, urban planning and engineering firm founded in 1936. The studio is behind a number of high profile projects including the One World Trade Centre that replaced the Twin Towers.
Comments
---