DOCUMENTARIES
The World's Tallest Towers
Youtube Views

290,368

VIDEO VIEWS
Video hosted by Fred Mills.
MASS communication has shaped our modern world.
To deliver broadcasts and ensure connectivity over vast distances, man-made and naturally high vantage points have been used to mount communication equipment, for decades.
While cities like New York are able to take advantage of existing skyscrapers to mount these critical elements of infrastructure, other urban centres often lack structures of comparable height.
In response, engineers developed free-standing towers capable of rising to significant heights.
These structures are classified differently to radio or TV masts, as they are capable of supporting themselves without the need for tension cables.
They are also distinct from skyscrapers, as they are not intended for habitation.
Rising to unbelievable heights, broadcasting to millions and becoming landmarks in their own right, these are the world's tallest towers.
ORIENTAL PEARL - SHANGHAI, CHINA
When economic reform swept China in the 1990s, Shanghai put itself on the map with the construction of the Oriental Pearl in the city's Pudong district.
Rising to a height of 468 metres, the tower was by far the tallest structure in China from its completion in 1994 up until 2007 when it was surpassed by the Shanghai World Finance Center.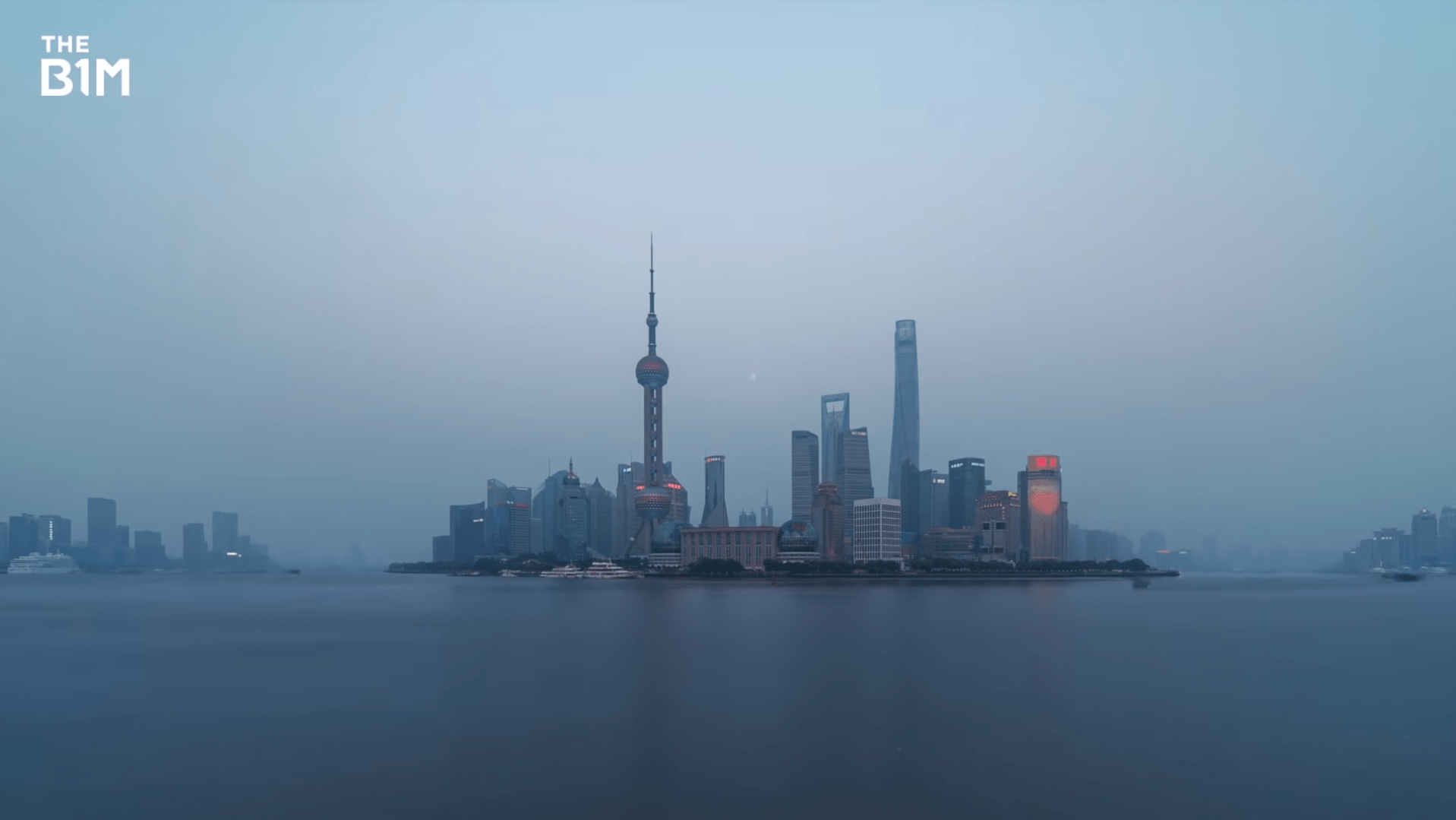 Above: The Oriental Pearl Tower was the tallest structure in China when it completed in 1994.
Formed of 11 spheres ranging in size from nine to 50 metres in diameter, the tower contains 15 viewing floors, a revolving restaurant, exhibition space and a 20 room hotel.
Though numerous other structures in the city have since surpassed it in height, the Oriental Pearl is still one of the most recognisable symbols of Shanghai and has been classified as a 5A scenic area by China's National Tourism Administration.
OSTANKINO TV TOWER - MOSCOW, RUSSIA
With the Soviets seeing skyscrapers as American symbols of capitalism during the Cold War, communication towers rose across many cities in the USSR during the latter half of the 20th century.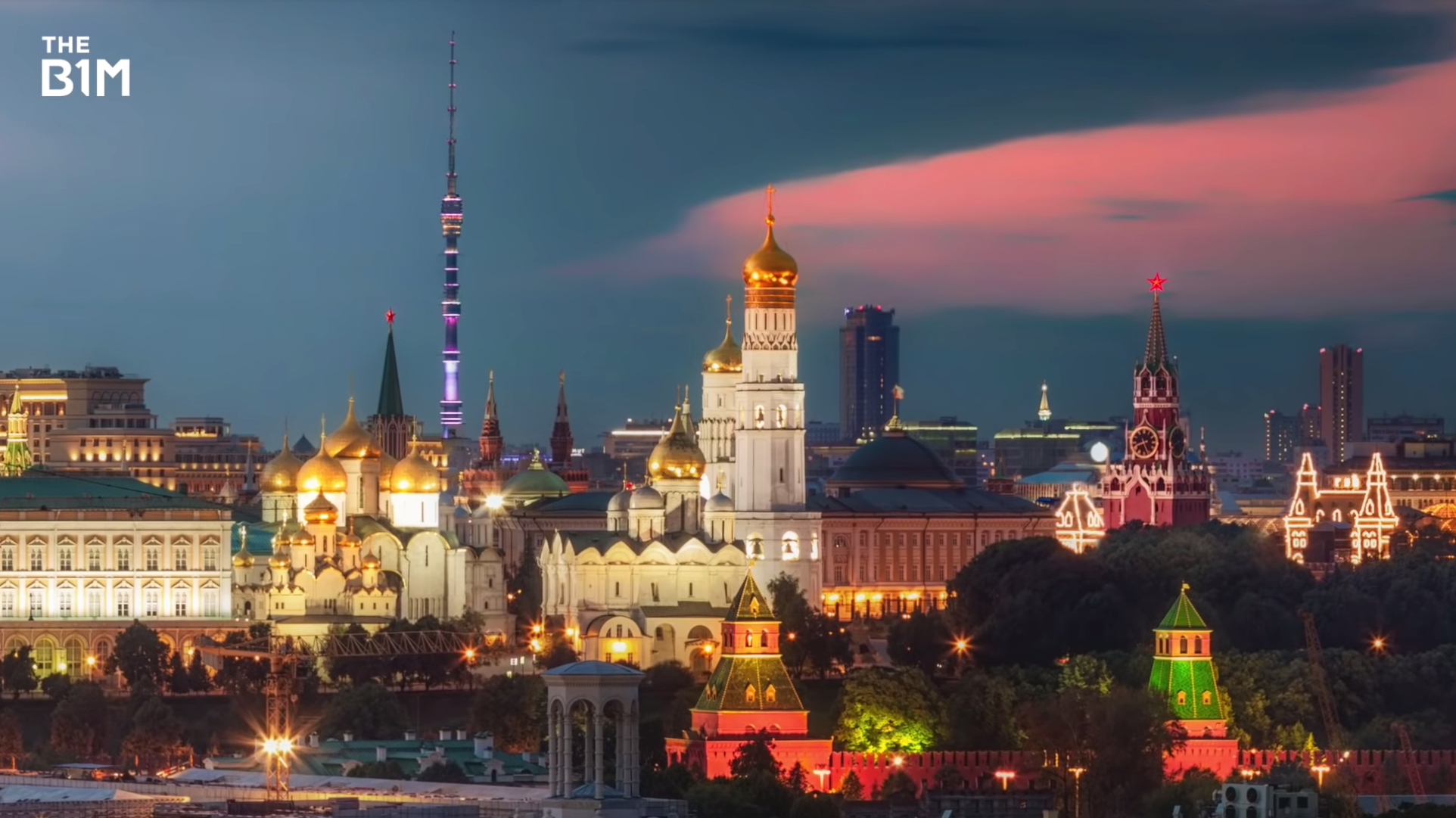 Above: Ostankino Tower remains the tallest freestanding structure in Europe, more than 50 years after its completion.
At 540 metres, Ostankino Tower in Moscow was the tallest of these, becoming the first freestanding structure in the world to surpass the half kilometre mark and taking the title of the world's tallest structure from the Empire State Building when it first completed in 1967.
While it only held this title for eight years, the tower remains the tallest freestanding structure in Europe, more than 50 years after it was first constructed.
CN TOWER - TORONTO, CANADA
Surpassing the Ostankino Tower in height by just 13 metres in 1976, Toronto's CN Tower rose to become an instantly recognisable symbol of Canada and held the title of world's tallest structure until 2007 when it was succeeded by Dubai's Burj Khalifa.
The main shaft of the tower was constructed by pouring layers of concrete into a hydraulic slip-form mould that rose at a rate of around six metres per day. Evidence of this technique can still be seen on the tower today, in the distinct bands of varying coloured concrete.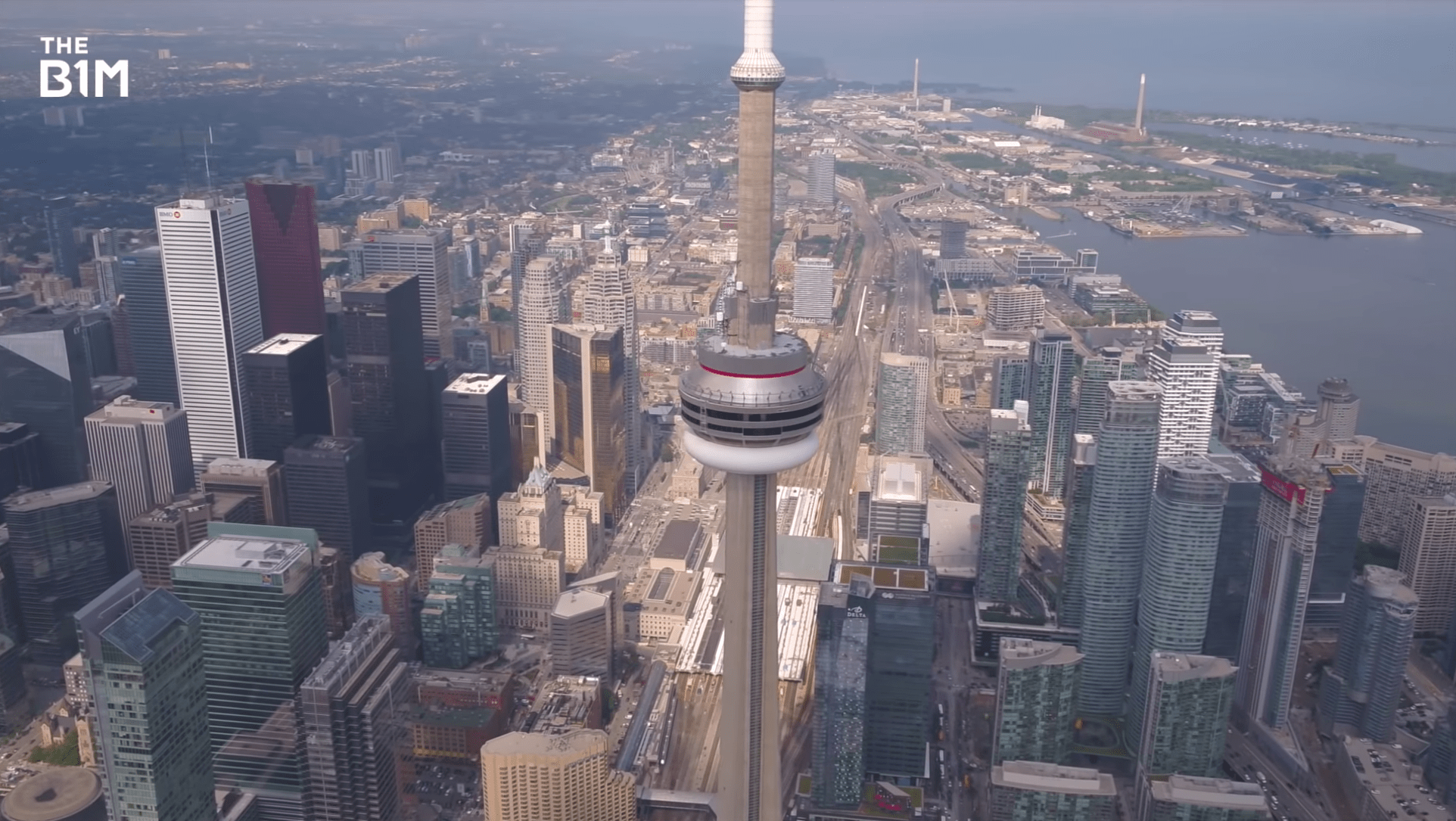 Above: The CN Tower still dominates the Toronto skyline.
While Toronto's skyline has grown significantly around the tower over recent years, no structure has yet come close to eclipsing the CN Tower's record-breaking height and it remains the city's dominant feature, attracting more than two million visitors each year.
CANTON TOWER - GUANGZHOU, CHINA
With China going through a building boom in the 2000s, many cities saw a proliferation of skyscraper construction as they fought to keep up with rising commercial and residential demand.
In Guangzhou, the Canton Tower was commissioned to provide a new vantage point for broadcast equipment – which needed to be positioned higher than all other buildings in the city.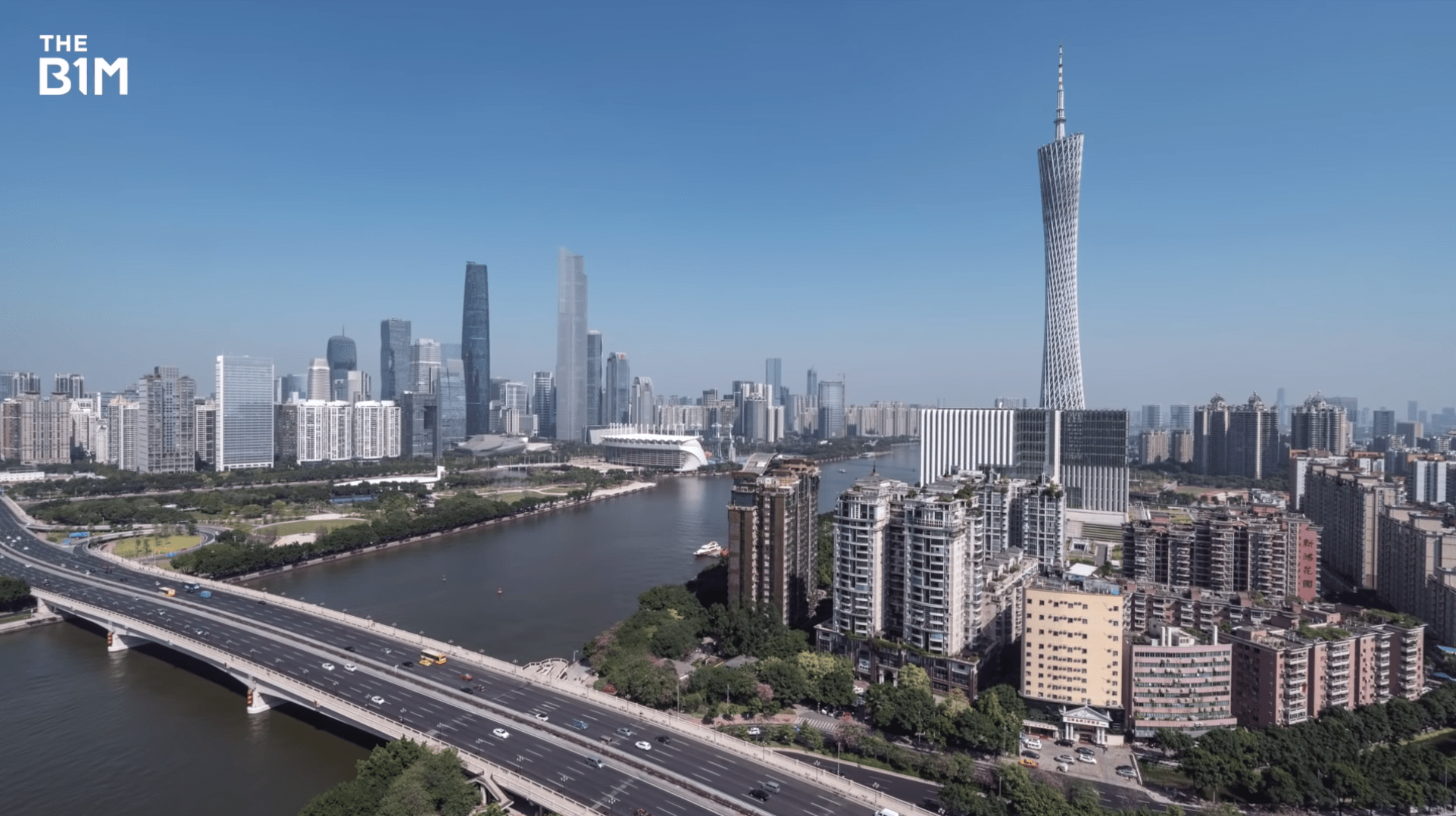 Above: Canton Tower allows broadcast equipment to rise higher than all other buildings in Guangzhou.
Rising to 604 metres, the tower makes use of a parabolic lattice structure to significantly reduce the weight of its superstructure and increase its permeability to wind, while a number of dampers work in sync to counter any movement that may occur.
TOKYO SKYTREE - TOKYO, JAPAN
With Tokyo's seismic activity keeping most habitable structures below 300 metres, the Tokyo Skytree was conceived as a way to futureproof the city's communication broadcasts from any future developments.
To achieve its height of 634 metres the Skytree features a number of anti-seismic defences including a reinforced concrete core and a series of tuned mass dampers.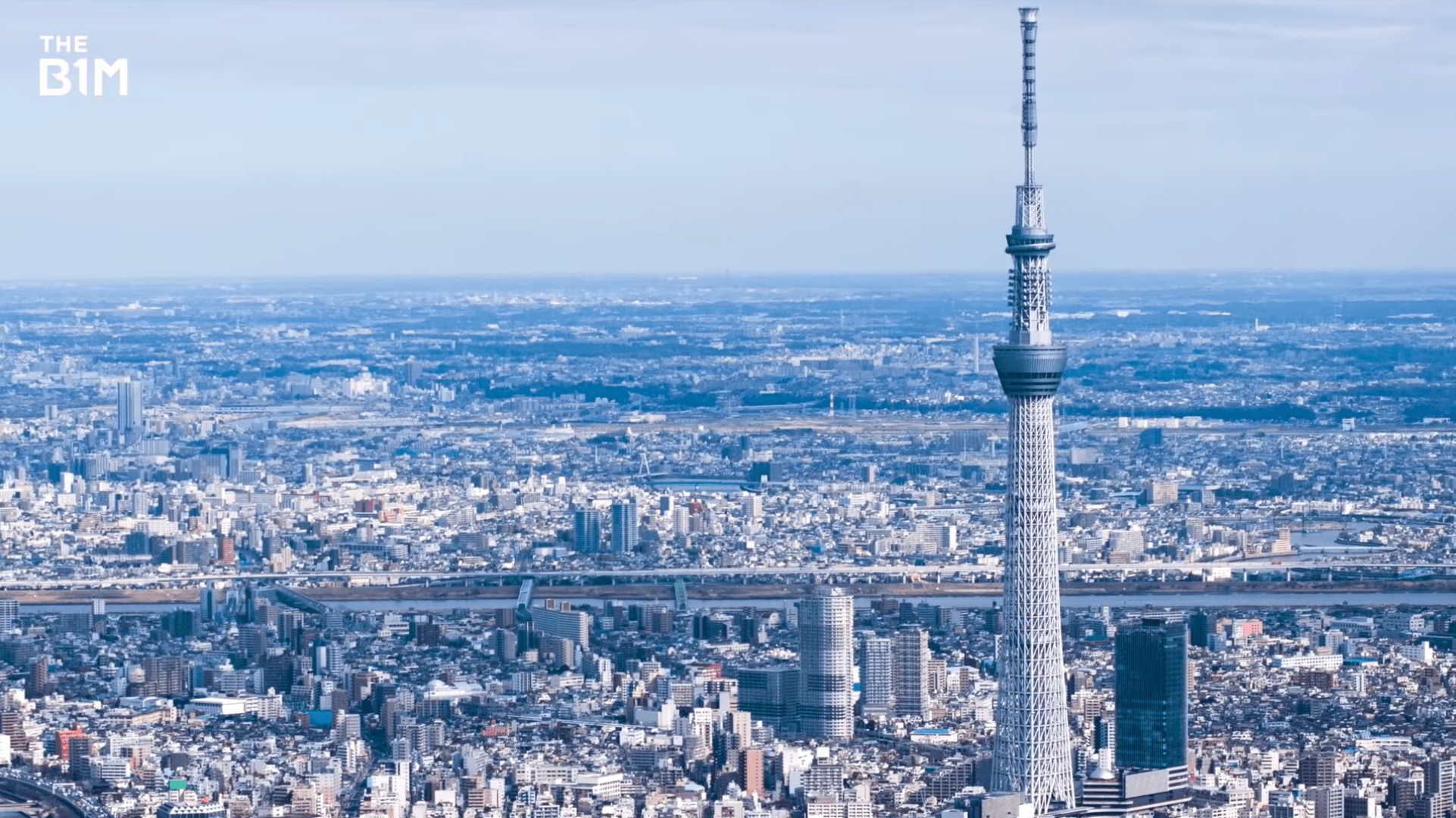 Above: The Tokyo Skytree is by far the tallest structure in Japan and the second tallest freestanding structure ever built.
These measures were tested during the tower's construction in 2011 when Japan was hit by a devastating earthquake. While the project was delayed by two months, no one was injured, and the tower did not sustain any significant damage.
We welcome you sharing our content to inspire others, but please be nice and play by our rules.
Comments
---