Cities
What is a Skyscraper?
Youtube Views

101,587

VIDEO VIEWS
Video hosted by Fred Mills.
TALL buildings are becoming ever more prevalent in our cities, as demand for space in densely populated urban areas increases and as engineering capabilities develop.
The terms "tall", "high-rise" and "skyscraper" are often used interchangeably when describing structures that are notable for their height - but there is in fact a difference between buildings which are tall and true "skyscrapers".
Here we explain the terminology.
TALL BUILDINGS
There is no clear definition on what constitutes a "tall building" and it is to some extent subjective.
A 10-storey structure that is the tallest building in regional town or low rise city for example, would easily become lost if it were placed in Hong Kong or Chicago.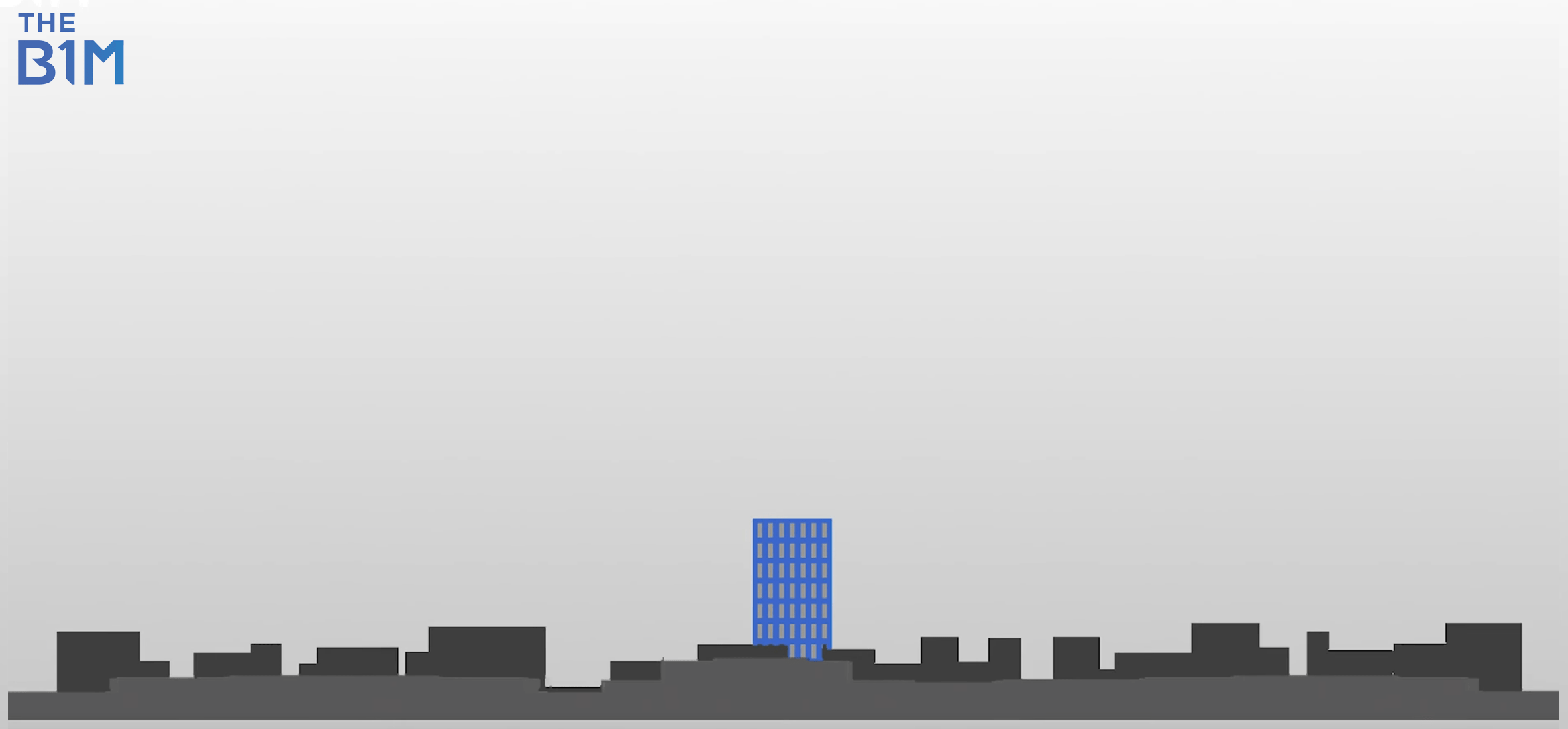 Above and Below: A tall building in one city might not be considered tall in another.
Many groups class 50 metres (165 feet) as the threshold for a tall building, but this is by no means a widely accepted rule.
In reality the term "tall building" is commonly used in our everyday language to describe any structure that rises to a significant or noticeable height.
SKYSCRAPERS
To qualify as a true "skyscraper", a structure must be self-supporting and not require tension cables or supports in order to remain standing.
In addition, habitable floor space must occupy at least 50% of the structure's total height.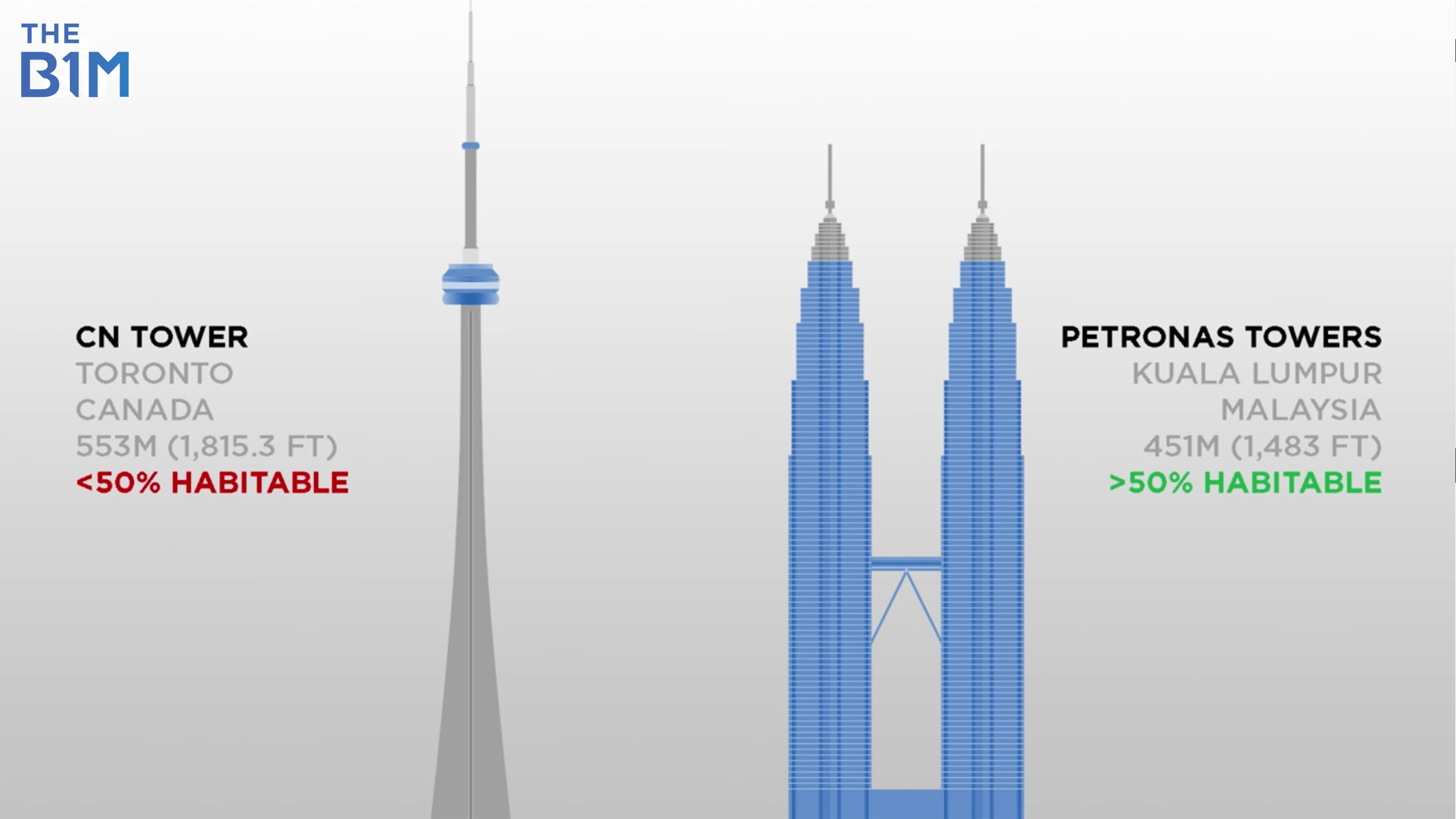 Above: Though they are often the tallest structures in a city, communication and observation towers aren't typically classed as skyscrapers.
As a result, communication and observation towers - such as Tokyo's Skytree or Berlin's Fernsehturm - are not considered to be skyscrapers.
Finally "skyscrapers" must rise to a minimum height of 150 metres (492 feet).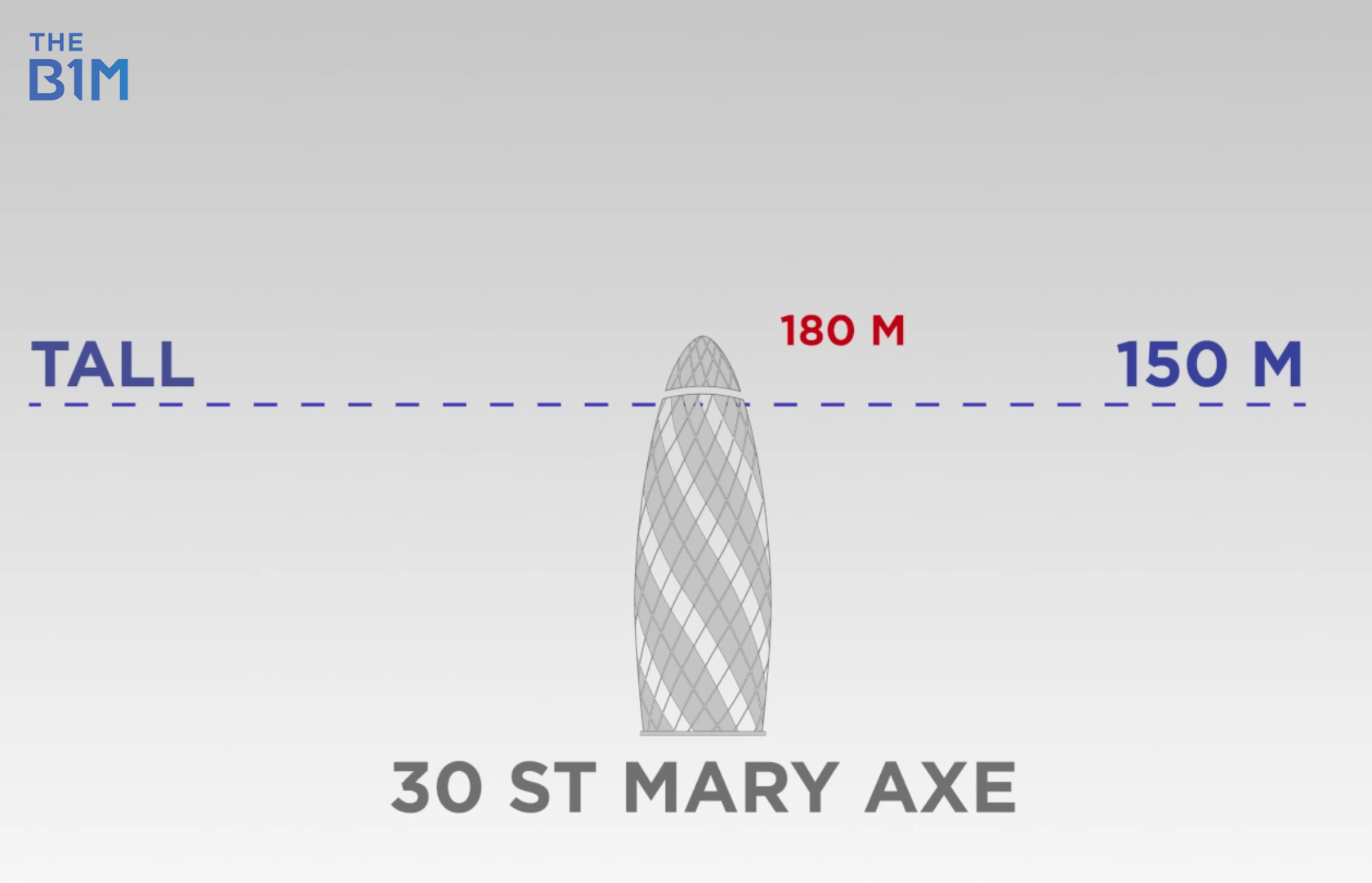 Above: 150m is widely accepted as the height at which a building is to be considered a skyscraper. Below: Miami's One Thousand Museum, designed by Zaha Hadid Architects. Image courtesy of Phillip Pessar.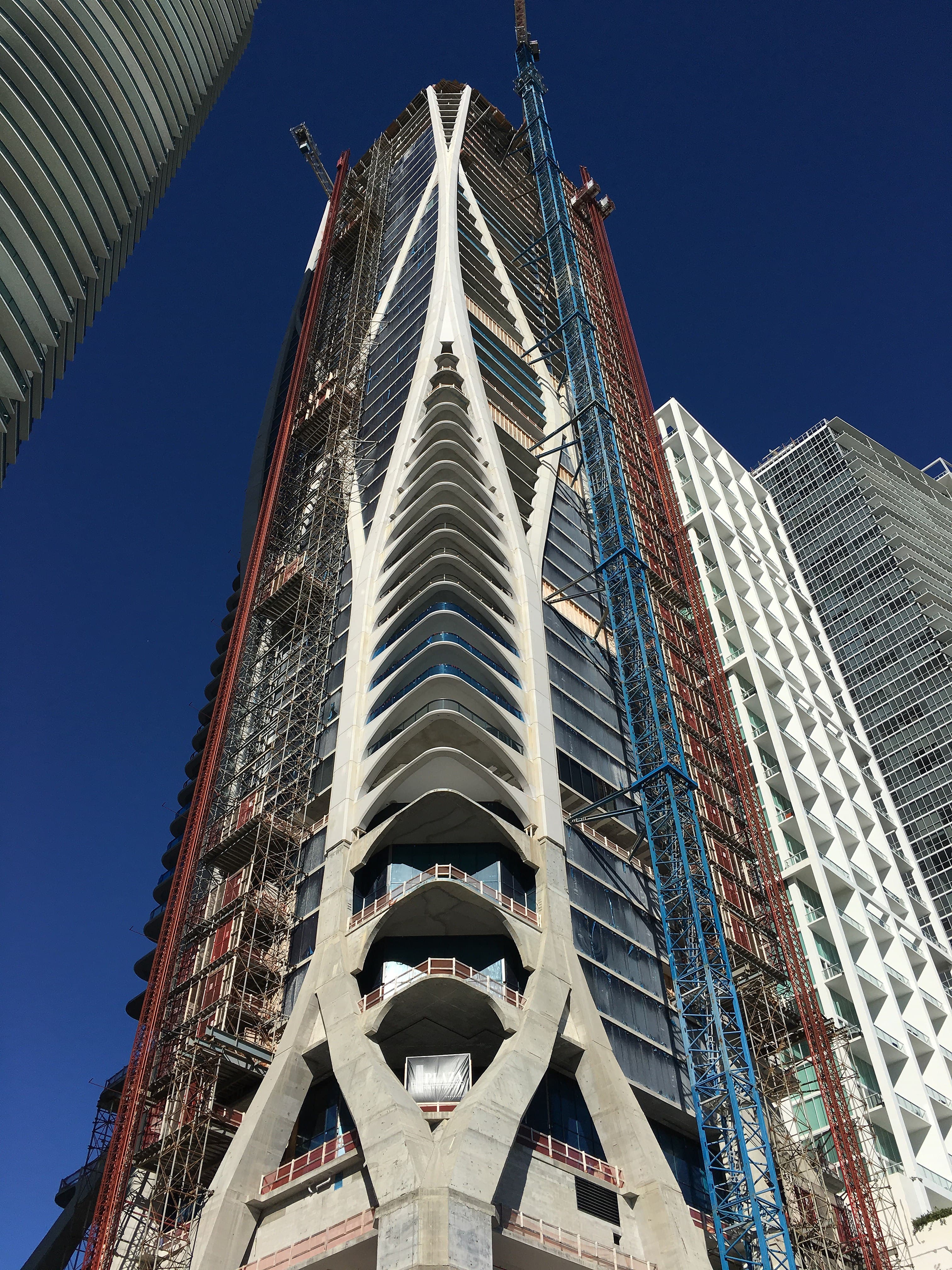 While this used to be an exclusive club, there are now countless buildings around the world that fall into the skyscraper definition, and as engineering and construction techniques have continued to develop, humankind has pushed the limits of building at height.
To distinguish these remarkable structures from other skyscrapers, the Council on Tall Buildings and Urban Habitat (CTBUH) have created two additional categories: supertall and megatall.
SUPERTALLS
"Supertall" buildings rise to more than 300 metres (984 feet) in height.
Such towers used to be an exception, and only 22 schemes reached this height in the 20th Century.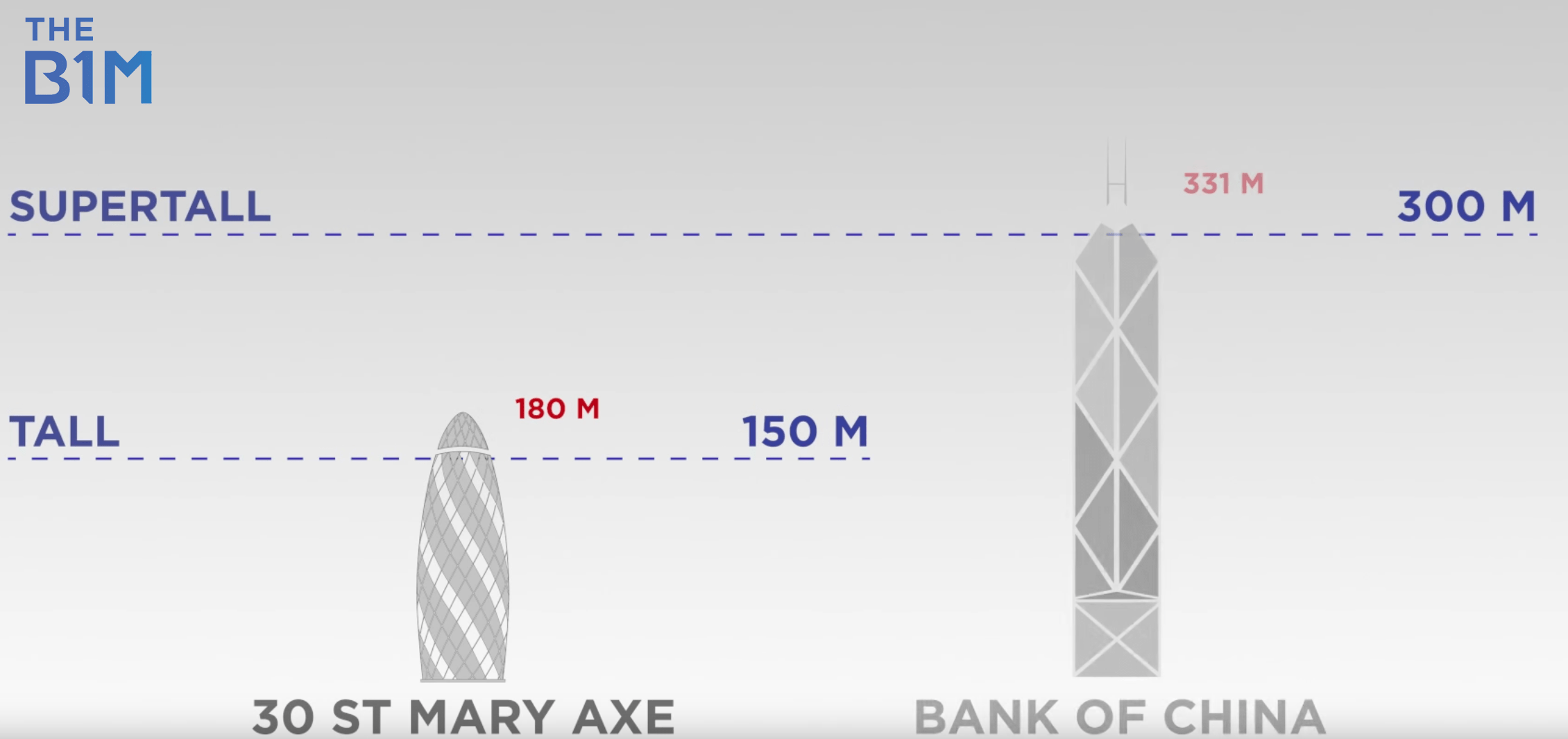 Above: Buildings above 300m are considered to be supertalls.
However, since 2000, the number of buildings over 300 metres either completed or under construction has risen to almost 300 at the time of publication.
Prominent examples include New York City's 432 Park Avenue and 53 West 53rd Street (known as "53W53"), along with the KK100 Tower in Shenzhen, China.
The proliferation of schemes meeting the criteria for "supertall" has led to the creation of the final and truly exclusive top tier category.
MEGATALLS
With just three towers in this category at the time of publication, structures that reach the dizzying height of more than 600 metres (1,969 feet) move into the class of "megatall".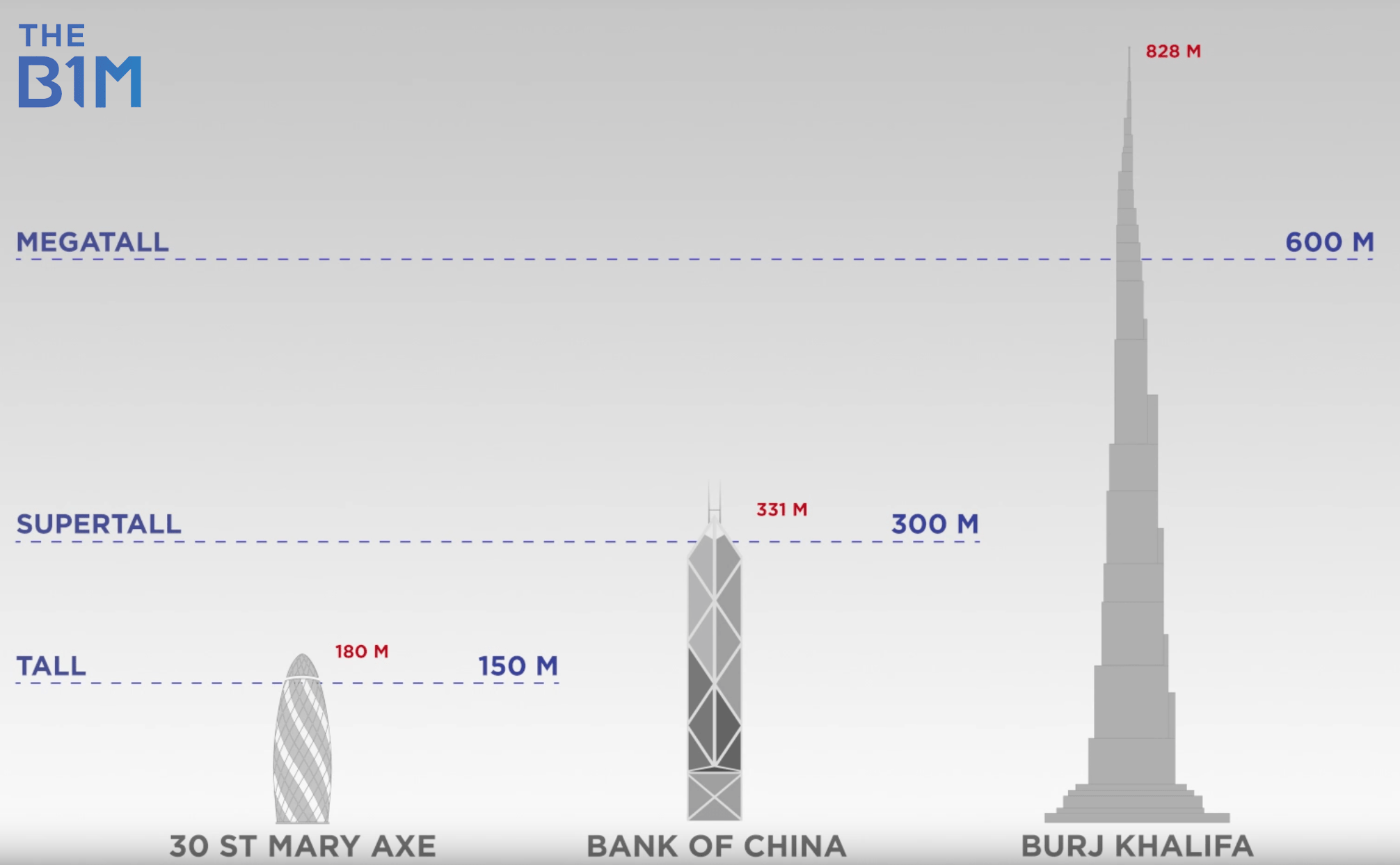 Above: Megatall buildings are truly in a league of their own.
This rare classification is currently only applied to the 601 metre Abraj al Bait Tower in Saudi Arabia (which with a construction cost of over USD $15BN is the world's most expensive skyscraper), the 632 metre Shanghai Tower in China and the world's current tallest building; the 828 metre Burj Khalifa in the United Arab Emirates.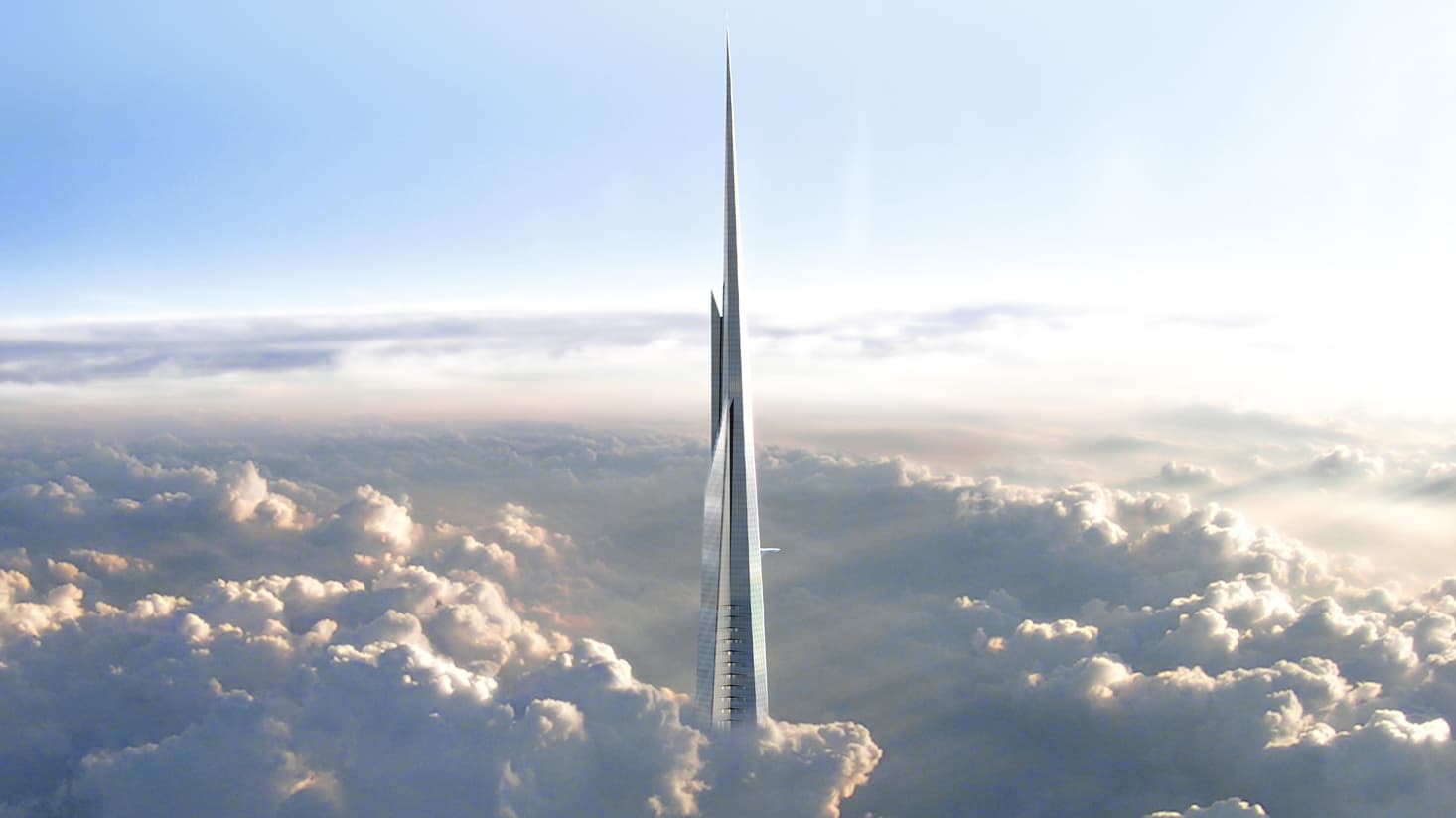 Above: Currently under construction, the Jeddah Tower will become the world's tallest building at over 1km in height once completed. Image courtesy of Adrian Smith + Gordon Gill Architecture.
Further structures are of course set to enter this bracket in the years ahead - with the most notable development at present being the Jeddah Tower in Saudi Arabia, a megatall structure that is on course to break the 1 kilometre mark and become the world's tallest building.
Learn more about these remarkable structures in our free skyscraper documentary series.
Images courtesy of Raymond Cummingham, Kyodo, CTBUH and Adrian Smith + Gordon Gill Architecture.
We welcome you sharing our content to inspire others, but please be nice and play by our rules.
Comments
---