ASIA
Meet the Laos-China Railway's Tallest Bridge
Youtube Views

48,504

VIDEO VIEWS
WORK has begun on the Yuanjiang Railway Bridge, a crucial link outlined in the USD $200BN Belt and Road Initiative that will connect China with Laos by rail for the first time.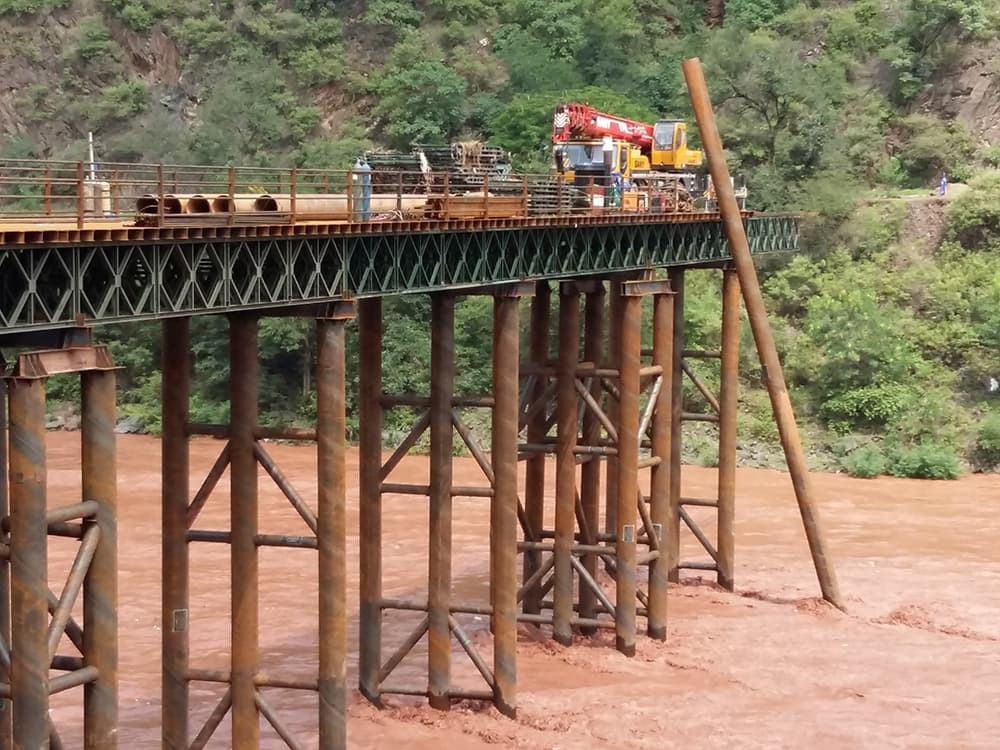 Above: Works have started on the first railway link between China and Laos (image courtesy of HighestBridges.com).
Once complete, the bridge will be 2,730 feet (832 metres) long with its tallest pier standing 550 feet (154 metres) tall.
With trains set to run 732 feet (223 metres) above the Yuanjiang river, this crossing will be the highest steel truss bridge in the world with the world's tallest railway bridge pier.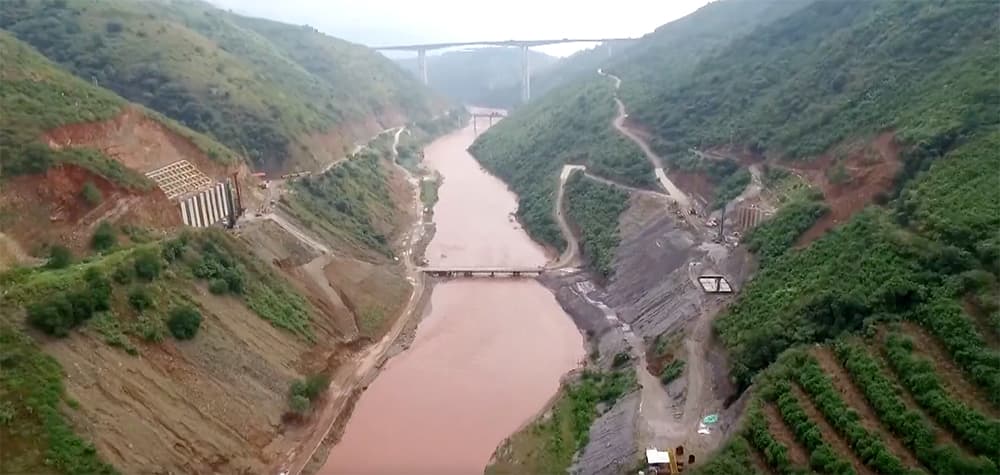 Above: The Yuanjiang Railway Bridge is a crucial component of the China-Laos railway, which is a part of the Belt and Road Initiative (image courtesy of CCTV).
The main bridge pier is supported by 35 foundation piles, each 8 foot 2 inches (2.5 metre) in diameter, which will be up to 75 metres deep.
In order to ensure precision on the difficult site, engineers are using 3D modelling in conjunction with GPS measuring techniques to reduce the margin of error to just 0.2 inches (5 millimetres).
While the bridge is expected to be built by 2020, the railway, complete with its 100 mile per-hour trains, is set to run from 2022.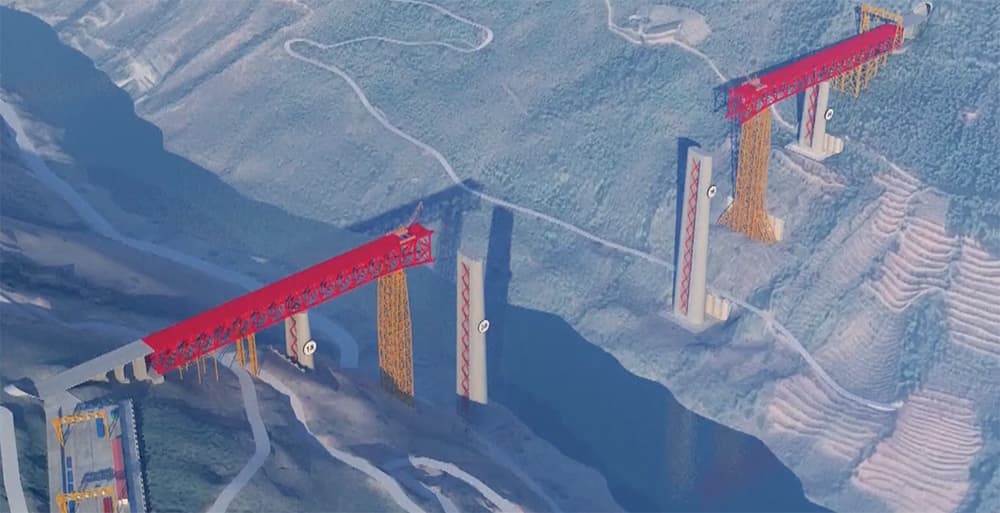 Above: Engineers used advanced technology to reduce the margins of error during construction (courtesy of CCTV).
In total 257 miles (414 kilometres) of track will connect the land-locked Laos to China's southern Yunnan province as part of the USD $5.8BN five year project. While Chinese investors are contributing 70% of the cost, Laos is expected to complete the funding.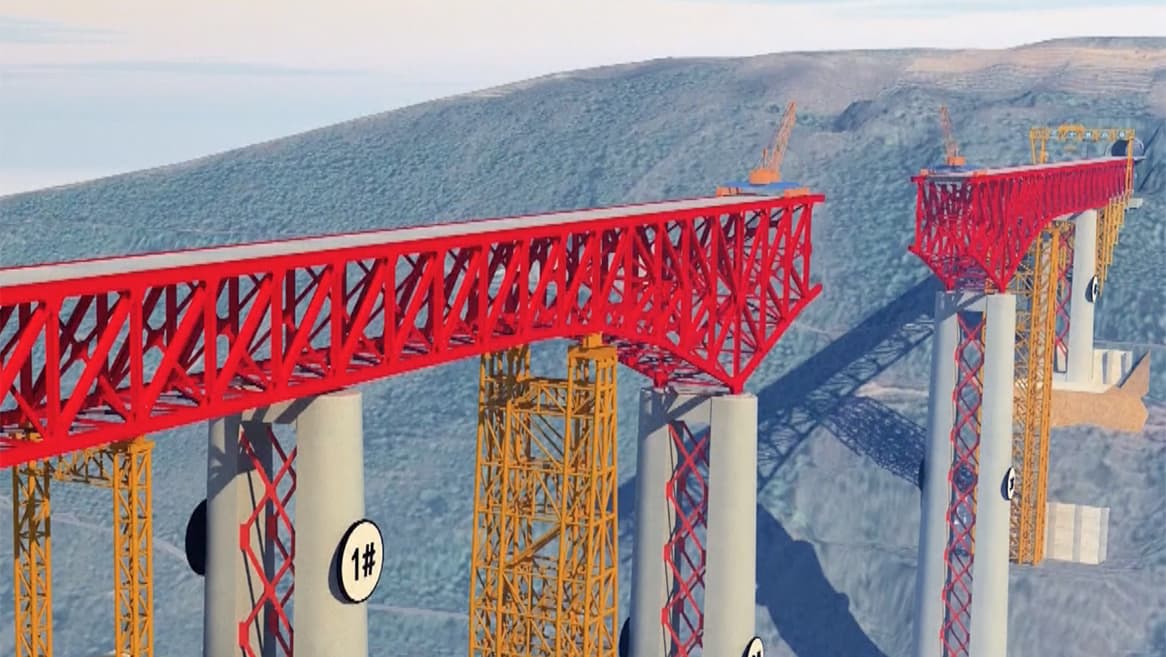 Above: The steel truss bridge will complete in 2020 and the China-Laos railway will open to traffic in 2022 (courtesy of CCTV).
Plans for the Laos-China railway were first proposed in 2001 with a memorandum of understanding finally signed between the two countries in 2010. The project broke ground in December 2016.
Comments
---