DOCUMENTARIES
The Tunnel Built in One Weekend
Youtube Views

58,753

VIDEO VIEWS
THE NETHERLANDS is famous for many things; brilliant windmills, an addiction to bicycles, a formidable football team, and not forgetting amazing dance music (2 Unlimited say hi!). But those factors aside, we've highlighted another thing that the Dutch are simply stellar at: installing pre-fabricated tunnels. Whilst demolishing and rebuilding a highway. In just 48 hours. During torrential rain. No really, this actually happened.
Time-lapse footage courtesy of Equipment World captures the intense work schedule of workers from Rosmalen-based construction company Heijmans, as they knocked down a section of highway, positioned a tunnel in its place, and then reassembled the route on top of it, whilst adding in a third lane for good measure. All ready for working commuters come Monday morning.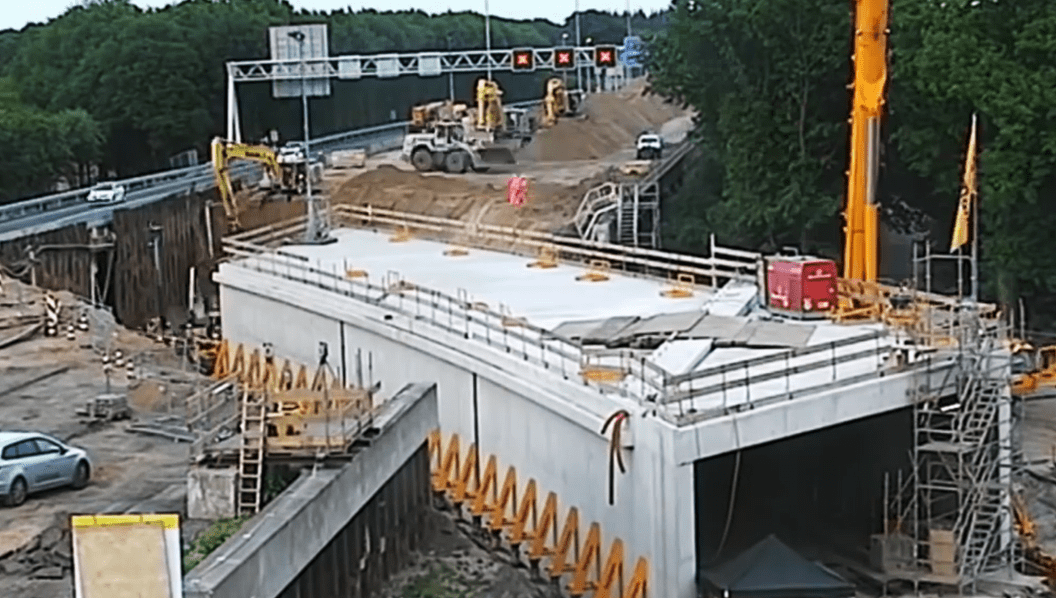 Above: The tunnel works in progress (image courtesy of Amazing World).
The road in question is the A12, also known as Rijksweg 12, with this particular stretch of road leading from Ede to Arnhem, the state capital of Gelderland, one of the country's 12 provinces. The A12 – in total 137kms in length – also filters through two other counties; Utrecht and South Holland. End to end, it couples up The Hague in South Holland with Gelderland's Zevenaar, which is right on The Netherlands' border with Germany.
"The 230-foot tunnel was then installed on tracks, while noise-dampening asphalt was laid"
Rijkswaterstaat (Holland's executive agency for the Ministry of Infrastructure and the Environment) have been undertaking works to transform 87 miles of the A12 from a two to three-lane highway since 2011, tackling small sections at a time. This particular revamp is perhaps the most efficient to date, taking place during May 20-22, 2016.
The tight deadline was made even more challenging by high winds and rain, coupled with late night working. The team employed five excavators, several trucks and two huge cranes to remove the outdated infrastructure. The 230-foot tunnel was then installed on tracks, while noise-dampening asphalt was laid.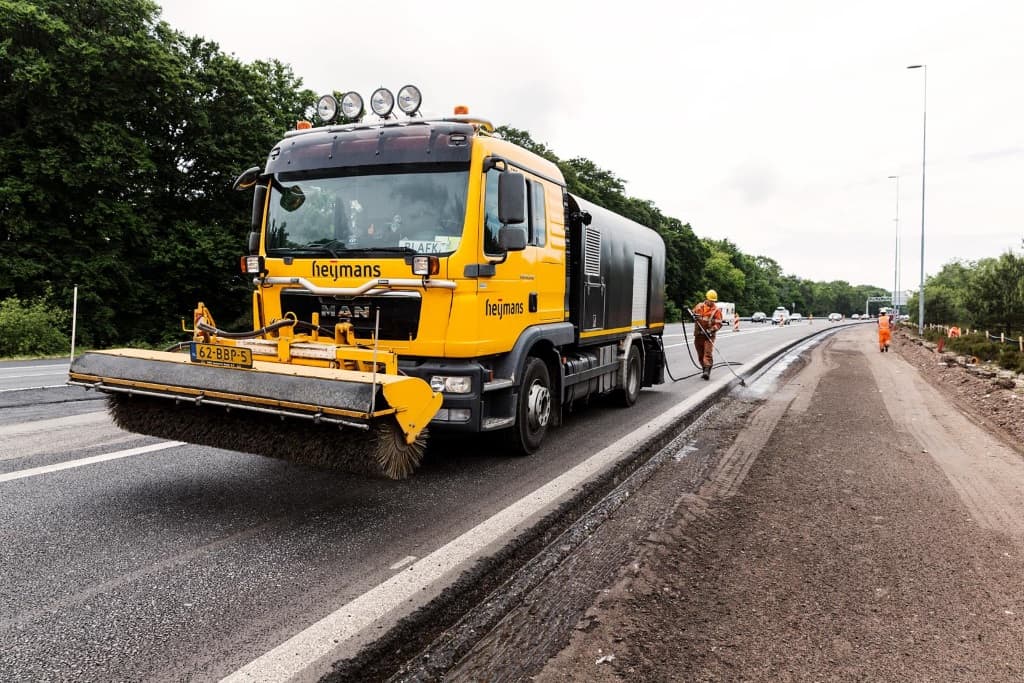 Above: Work underway on the road's efficient expansion.
By the Monday morning's rush hour, the new three-lane stretch of road was open. You could say it was the Calm After the Storm. Sorry, we couldn't resist another Dutch music reference.
The next time you don't fancy taking that trip back to the office to grab your board papers that you had forgotten because it is spitting with rain and your umbrella is broken, just think of these guys. You can do it.
Do you have a great video to share or original footage that you would like us to publish? Submit here.
We welcome you sharing our content to inspire others, but please be nice and play by our rules.
Comments
---