TECH
Super Flexible Cultural Venue Opens in New York
Youtube Views

279,957

VIDEO VIEWS
THE Shed, a new flexible cultural venue, has opened in New York's Hudson Yards district.
Though most of the development in the new neighbourhood is in private hands, the city of New York has retained ownership of the venue and the land beneath it.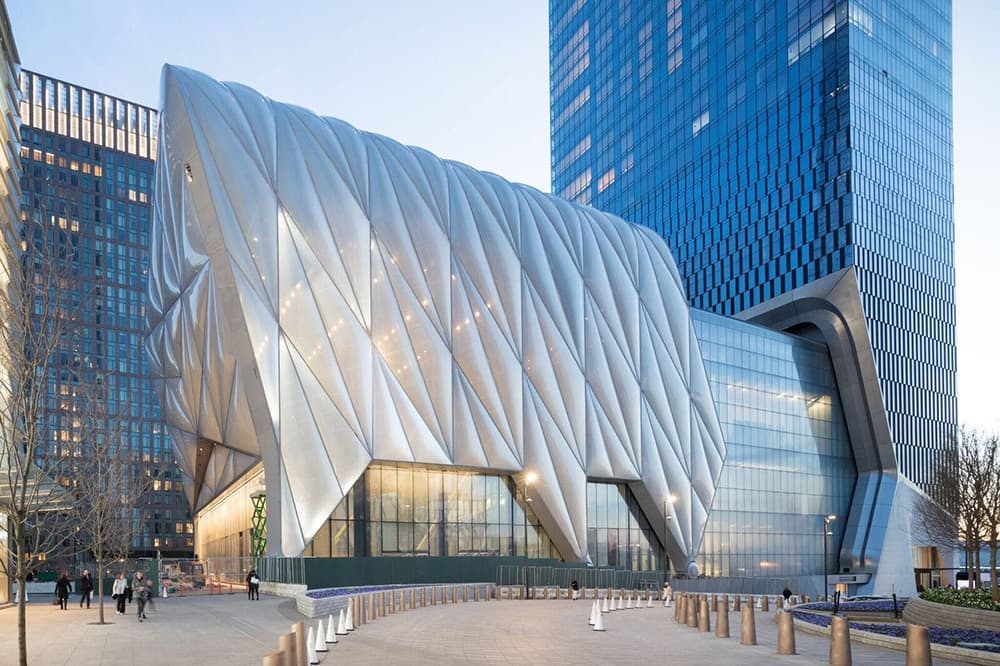 Above: The Shed is a new cultural venue located in New York's newly opened Hudson Yards (image courtesy of DSR / Iwan Baan).
Designed by Diller Scofidio + Renfro (DSR) and Rockwell Group, the new USD $404 million building features a sliding, 120-foot ethylene tetrafluoroethylene (ETFE) shell, which can expand the building's footprint and allow artists and musicians to stage ambitious shows and exhibitions.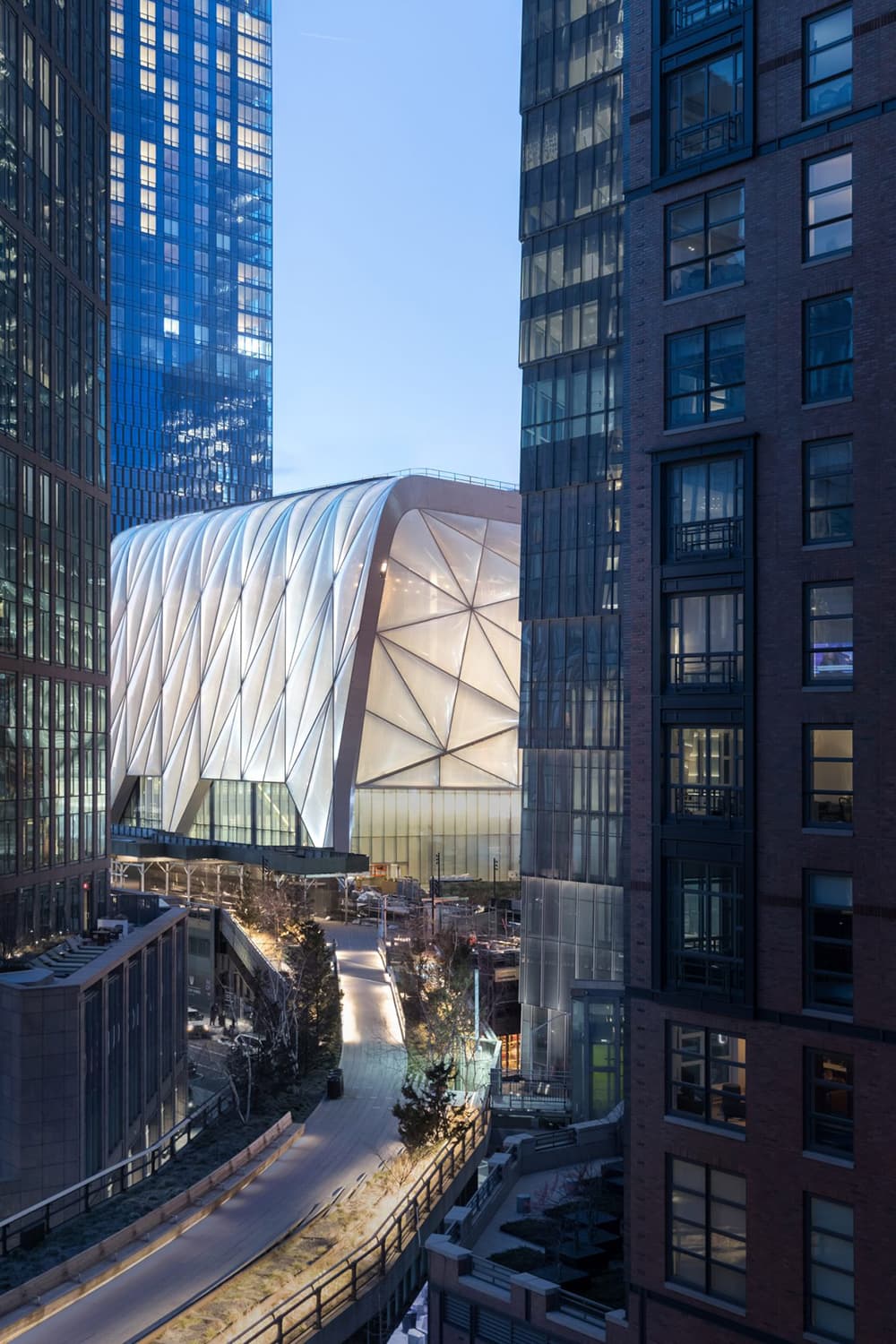 Above: New York's Highline connects to Hudson Yards and The Shed (image courtesy of DSR / Iwan Baan).
The main entrance of the building can be found underneath New York's Highline - also designed by Diller Scofidio + Renfro - and secondary entrances are located on the Hudson Yards plaza above.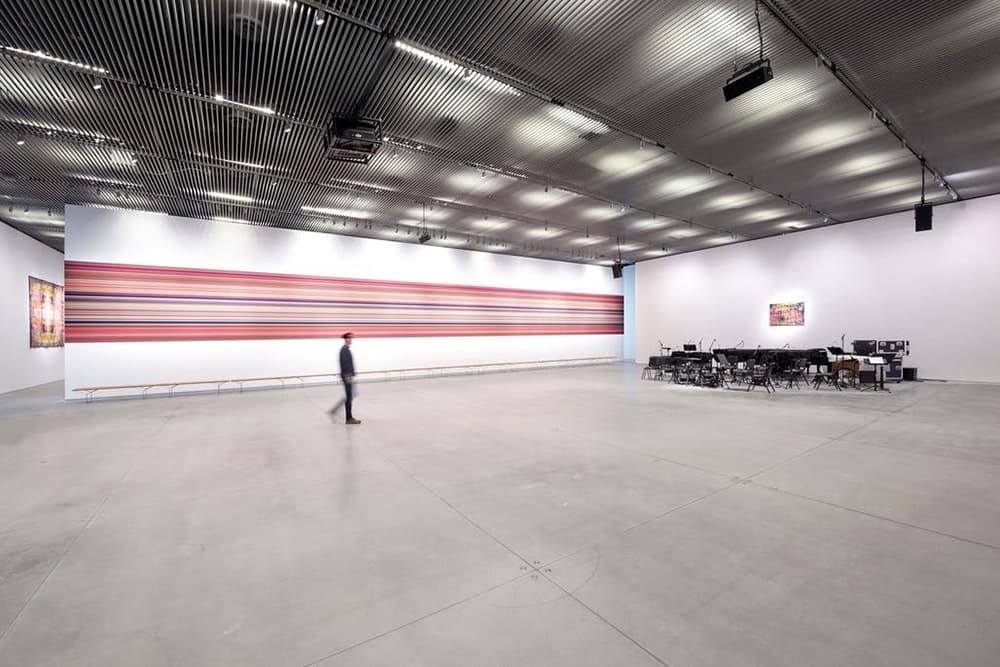 Above: The building contains flexible gallery spaces that can be used for a variety of artistic disciplines (image courtesy of DSR / Timothy Schenck).
When deployed, the venue contains 200,000 square feet, and the static arts centre has six levels.
The shell is completely thermally insulated and can be fully connected with the plaza level exhibition space. Integrated blinds can be used to create black box type conditions for theatrical performances.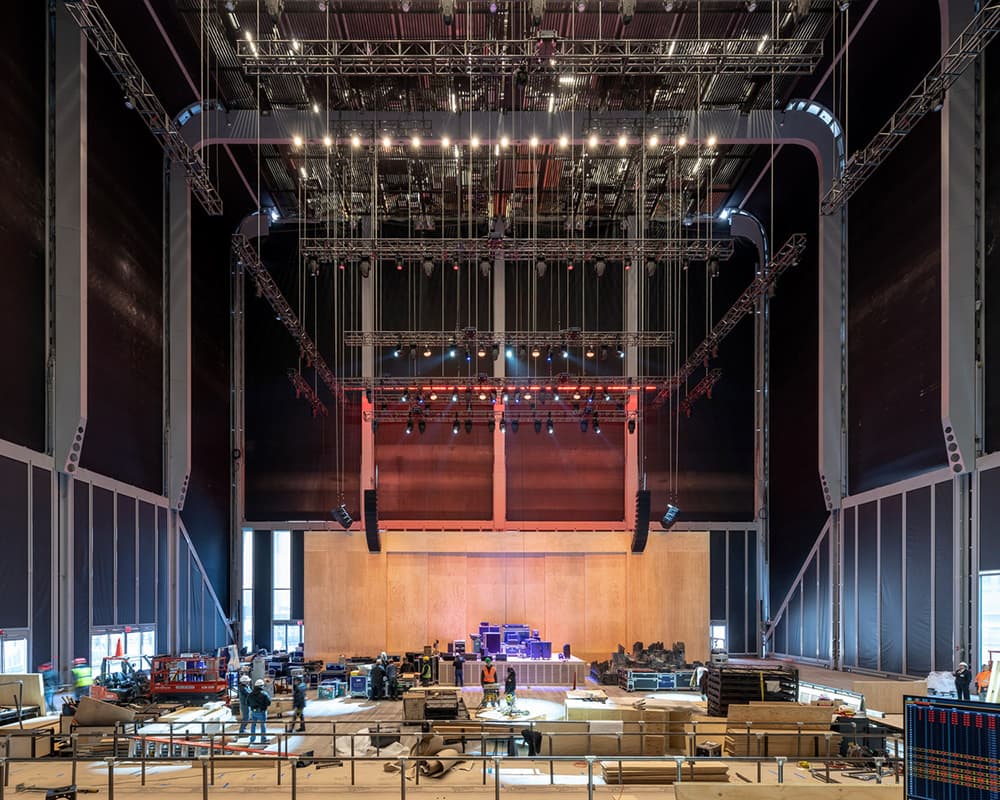 Above: The shed can be deployed and closed off to its surroundings to create a large theatre, or opened to create a covered plaza ( image courtesy of DSR / Timothy Schenck).
The outer layer can also function as a crane to transport large works of art into the building when required.
The shell's ETFE facade allows for a degree of flexibility and tolerance when the building is deployed. Furthermore, the ETFE cushions ensure a high degree of thermal insulation, and allow daylight to reach inside. The deployment of the shell only requires horsepower equivalent to that of a Toyota Prius engine.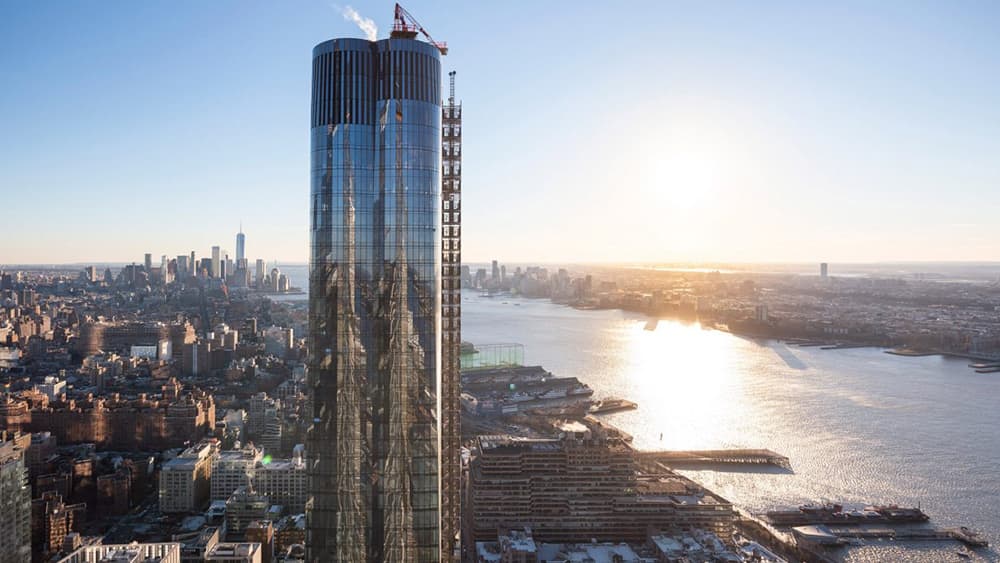 Above: 15 Hudson Yards, a 917 foot residential skyscraper, sits on top of The Shed (image courtesy of DSR).
The Shed also serves as a base for 15 Hudson Yards, a 917 feet (280 metre) tall residential skyscraper, also designed by DSR and Rockwell Group.
Comments
---