ASIA
Second Humen Bridge a Step Closer to Completion
Youtube Views

VIDEO VIEWS
ONE of Southern China's most ambitious infrastructure projects, the Second Humen Bridge, has come a step closer to completion.

The Project creates a much needed connection across the Pearl River. With spans crossing two waterways and a river island, it comprises two single-span suspension bridges spanning 5,528 and 3,937 feet (1,688 and 1,200 metres) respectively.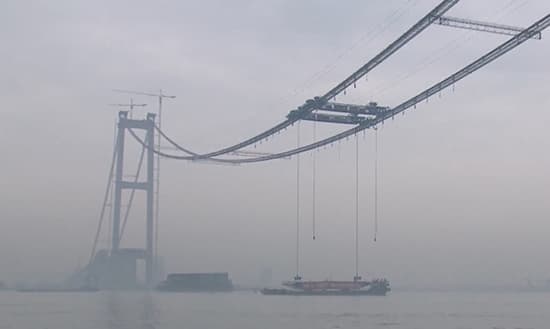 Above: Works began on the second, larger span of the Human Bridge project. Below: The road deck is made up of 176 separate steel sections (images courtesy of CCTV+).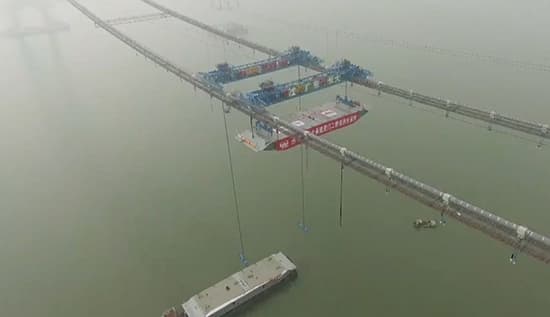 While the smaller of the two bridges completed in early 2018, work on the larger bridge is ongoing.

Earlier this month, engineers moved the first steel girder box into place. Weighing more than 260 tonnes, the first section of the steel deck was lifted 330 feet (100 metres) above the water.
All together, 176 such sections will make up the bridges road deck, which is scheduled to be finished by June 2018.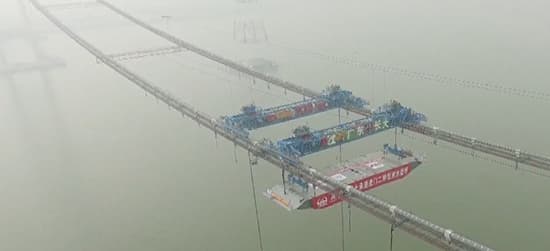 Above: The bridge's high tensile strength steel cables were manufactured domestically for the first time (image courtesy of CCTV+).
A key feature of the new bridge is the use of domestically made cables in its main span. Until now, only South Korea and Japan were capable of producing steel wire with the necessary tensile strength to support the bridge.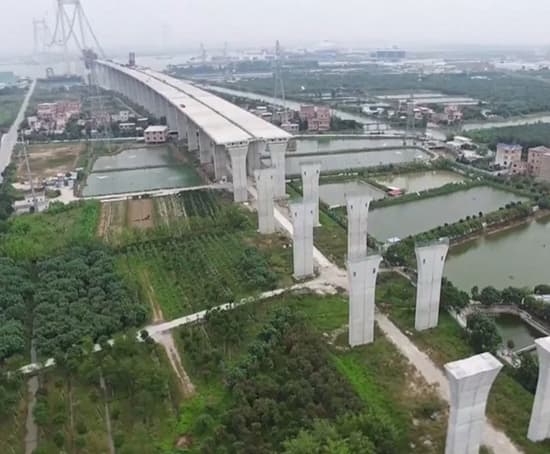 Above: The bridge will improve connectivity in the region and is set to open in 2019 (image courtesy of CCTV+).
The USD $1.85BN Second Humen Bridge is 8 miles (12.9 kilometres long) and set to open to traffic in 2019.
Comments
---