NORTH AMERICA
Replacing New York's Goethals Bridge
Youtube Views

73,238

VIDEO VIEWS
ALTHOUGH not as well known as the Brooklyn or the Manhattan Bridge, the Goethals Bridge is a crucial link between New York's Staten Island and the neighbouring state of New Jersey.
In 2016, the crossing carried an average of 82,000 vehicles every day.
The original steel cantilever bridge, with a 205 metre (672 feet) long main span, opened in 1928 and contained a dual carriageway with two lanes in each direction - there were no dedicated lanes for pedestrians, cyclists or for emergency access.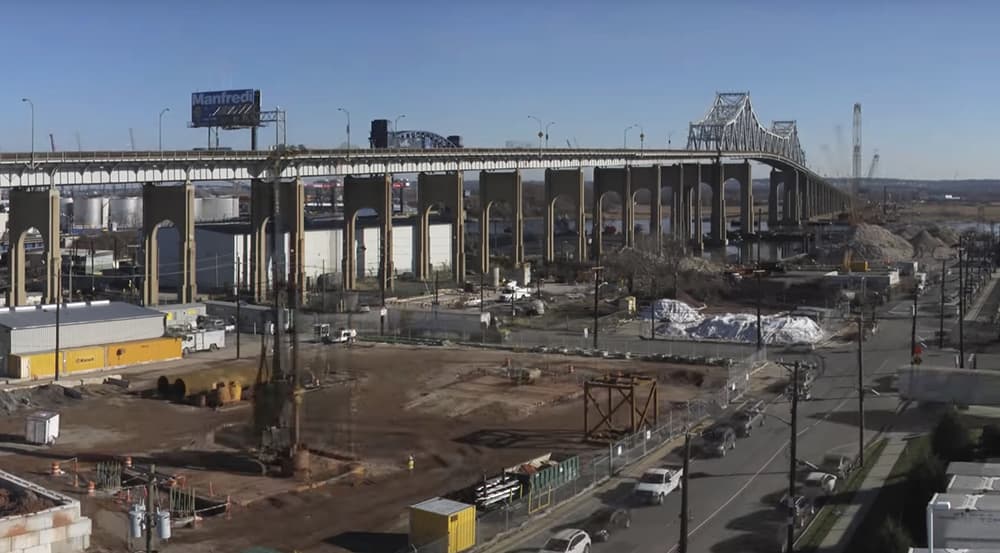 Above: The existing Goethals Bridge was too narrow and had a limited lifespan (image courtesy of EarthCam).
In 1997, a study concluded that the most effective way to tackle these issues, along with increasing traffic crossing the bridge, would be to build a parallel link to the existing bridge, and direct one direction of traffic onto it.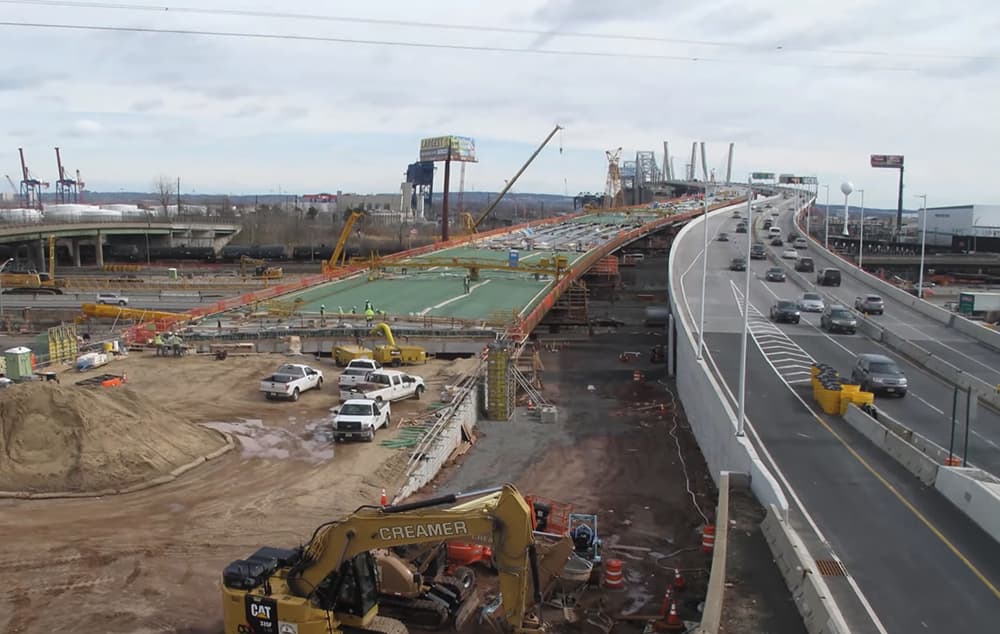 Above: All traffic was re-routed through one of the new spans while the second carriageway was constructed (image courtesy of EarthCam).
However, later studies confirmed that the original structure had a limited lifespan, and the decision to replace it altogether was taken in 2013.
Authorities also considered including a rail link within the project, but this proved uneconomical. However, a decision was taken to leave a large enough gap between the replacement bridges should such a link become viable in the future.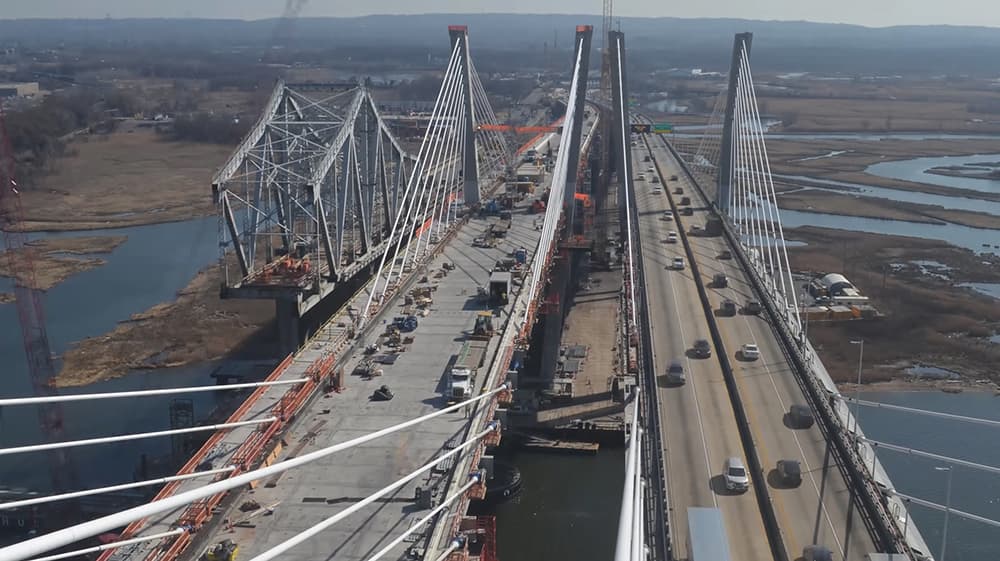 Above: The old bridge was dismantled in 2018, while the new crossing was being finished (image courtesy of EarthCam).
Built as two separate structures, each new bridge has a main span of 274 metres (900 feet).
The eastbound span was opened in 2017 and carried traffic in both directions, while on-ramps and the westbound bridge was being constructed. The old bridge was dismantled in 2018.
The above footage from EarthCam captured progress of the works to date.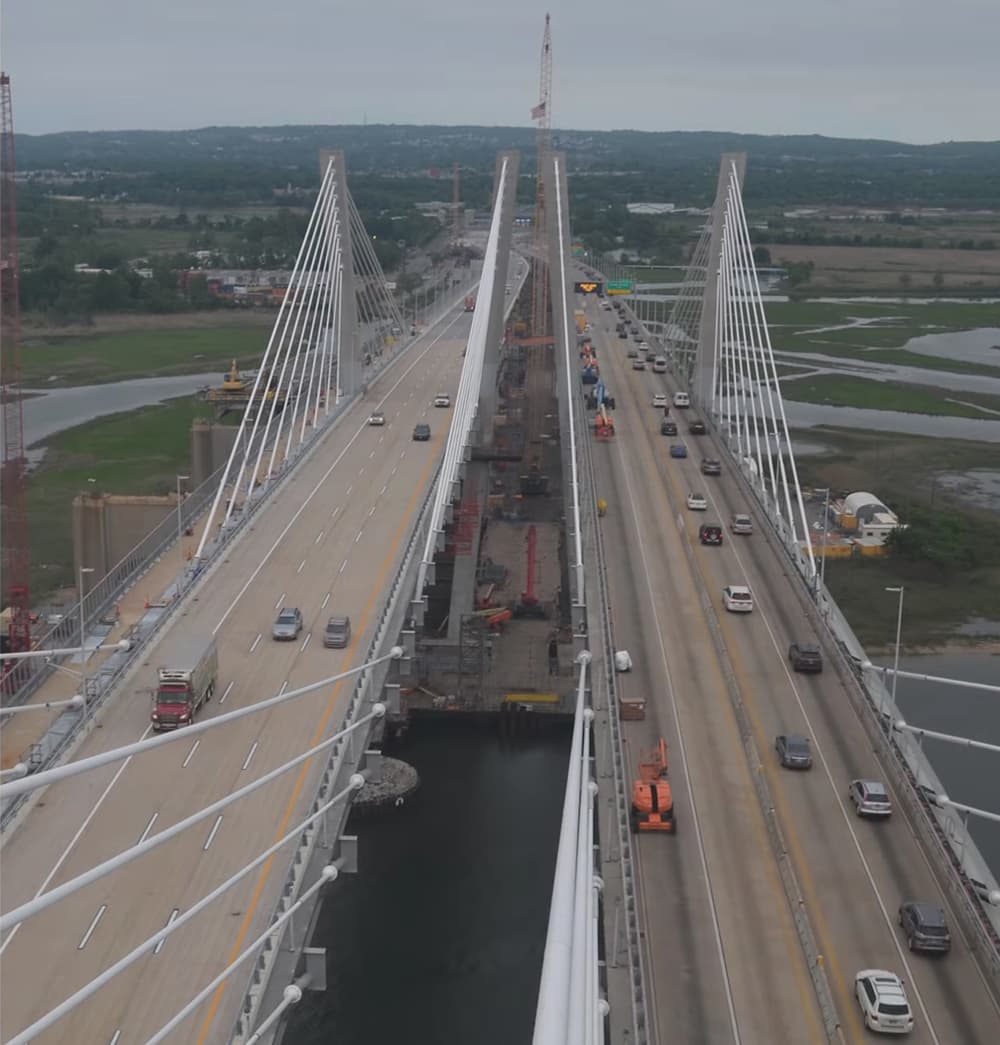 Above: The new crossing increases capacity and safety (images courtesy of EarthCam).
The project cost a total of $1.25 billion and each of the carriageways now contains three lanes as well as an emergency lane, and cycling and pedestrian pathways.
Comments
---