Cities
Buildings Reinvented
Youtube Views

221,907

VIDEO VIEWS
Video hosted by Fred Mills.
IN an effort to retain heritage, reduce waste and overcome the challenge of finding sites in densely occupied urban areas, architects, engineers and developers are breathing new life into existing structures and the communities around them.
From historic grain silos that are now museums to congested elevated roadways that have evolved into calming green parks, these are some of the greatest examples of reinvented structures.
THE FRØSILO - DENMARK
The ongoing revival of Copenhagen's industrial waterfront has seen a number of existing structures repurposed to serve the city's growing demand for apartment living.
The most impressive of these is undoubtedly Frøsilo, the adaptation of two silos formerly used by a soybean processing plant into a single unified structure that features 84 apartments.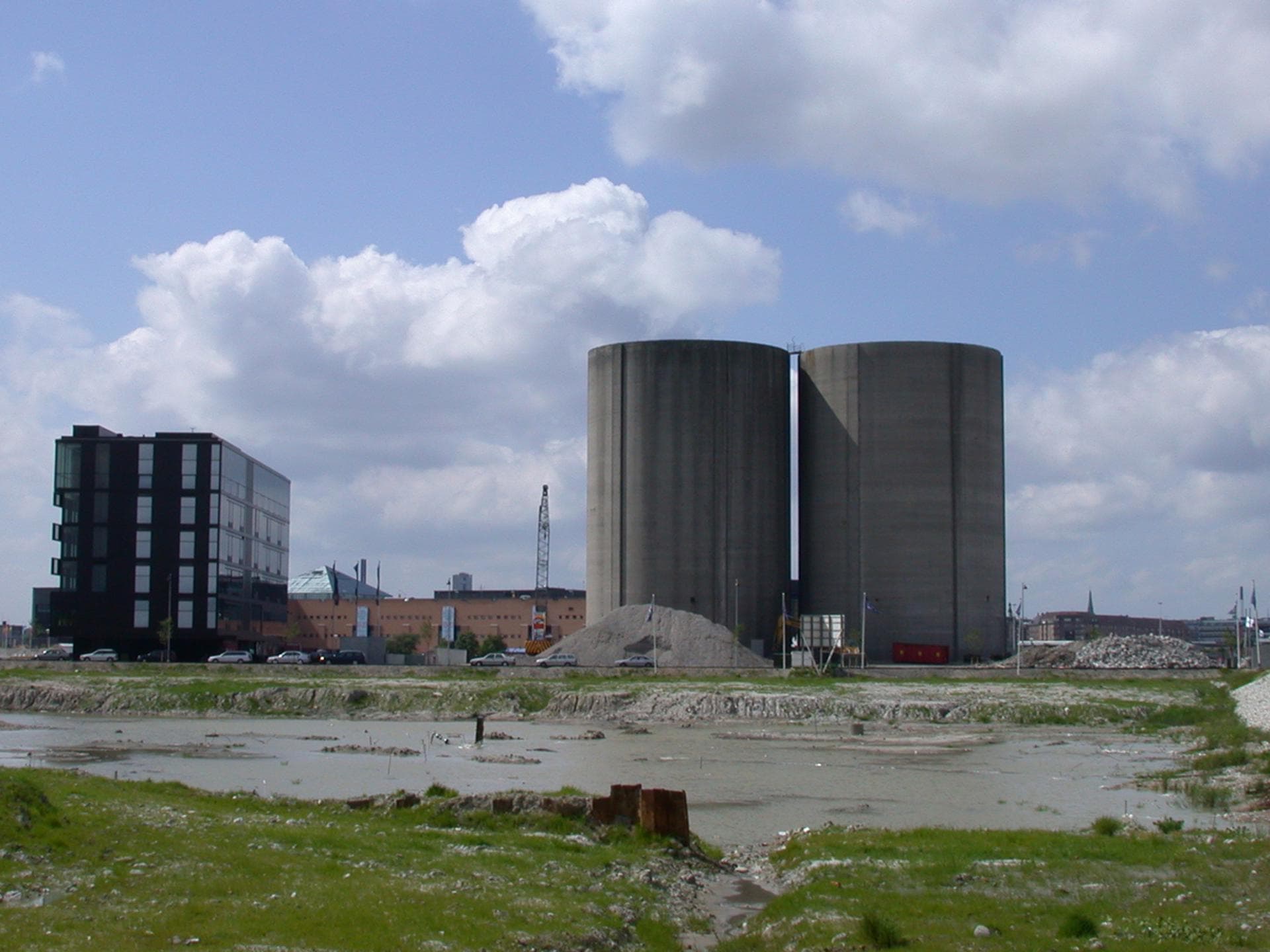 Above and Below: The former industrial silos on Copenhagen's waterfront have become apartments (images courtesy of MVRDV).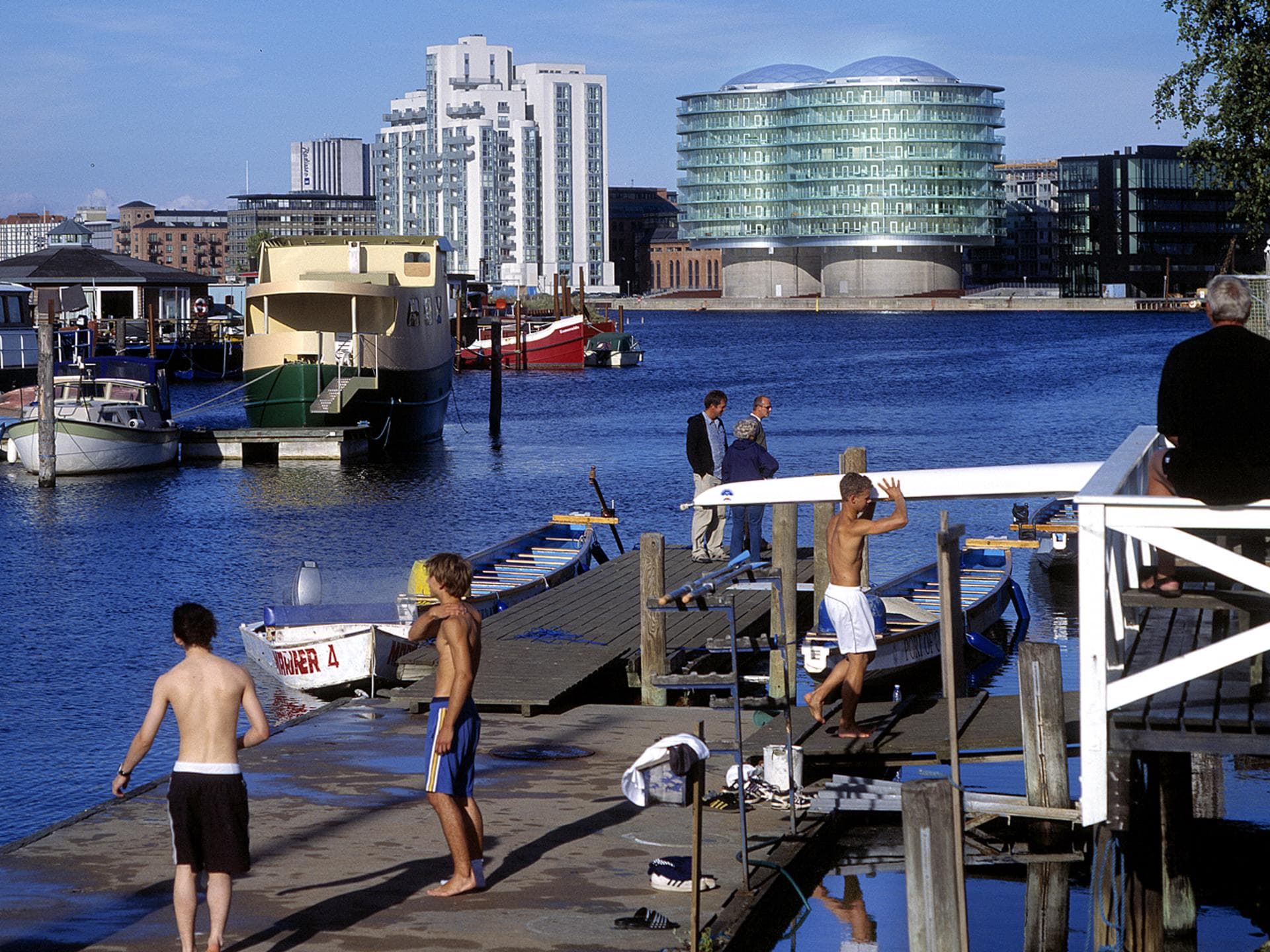 Balancing their desire for waterfront views with the need to minimise penetrations in the silo and preserve the integrity of its superstructure, architects and engineers hung apartments from the exterior of the silo structures.
This approach enabled the silo interiors to be remodelled as full height lobbies, creating open and naturally lit atria for residents.
SEOULLO 7017 - SOUTH KOREA
Following in the footsteps of Paris' Promenade Plantée and New York City's High Line, Seoullo 7017 – widely known as the Seoul Sky Garden – adapts disused transport infrastructure to deliver much needed green space within densely a developed urban area.
With a number of elevated highways being decommissioned, city planners elected to repurpose some overpasses for pedestrian use, improving connections while providing much-needed green space.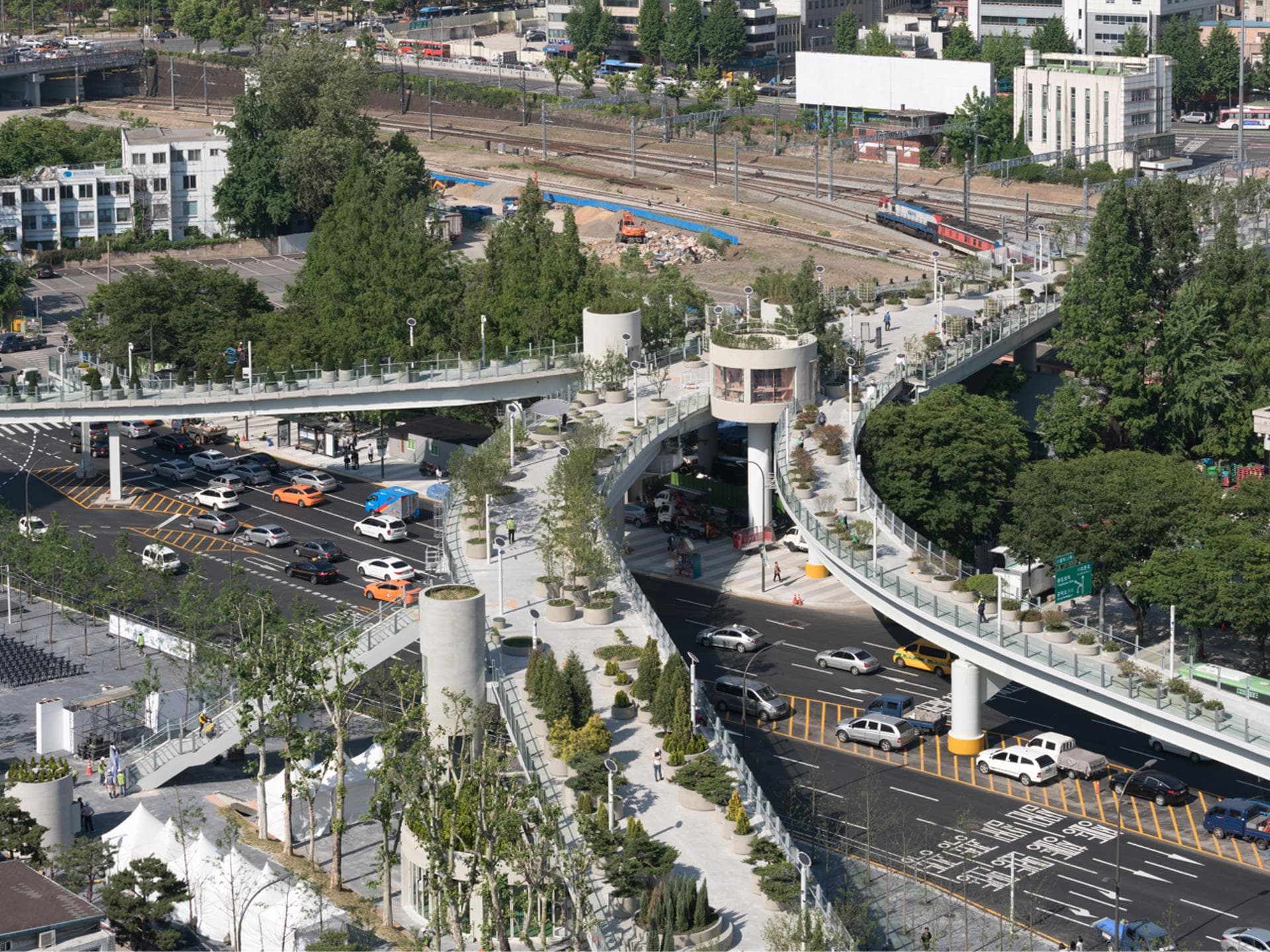 Above: Once highway off-ramps, Seoullo now provides the residents of Seoul with much needed green space (image courtesy of MVRDV).
Opening in 2017, the Sky Garden runs adjacent to Seoul Station and now consists of more than 24,000 individual trees, plants and shrubs along its kilometre route through the city.
Standing 17 metres above its surroundings, a number of bridges and staircases have been installed to link the structure with surrounding shops, hotels and neighbourhoods.
ZEITZ MUSEUM OF CONTEMPORARY ART AFRICA - SOUTH AFRICA
First constructed in 1921, the grain silo on Cape Town's waterfront stood as the tallest building in sub-Saharan Africa for over half a century.
Now, the structure's interior has been impressively carved open, to create one of the continent's leading contemporary art museums.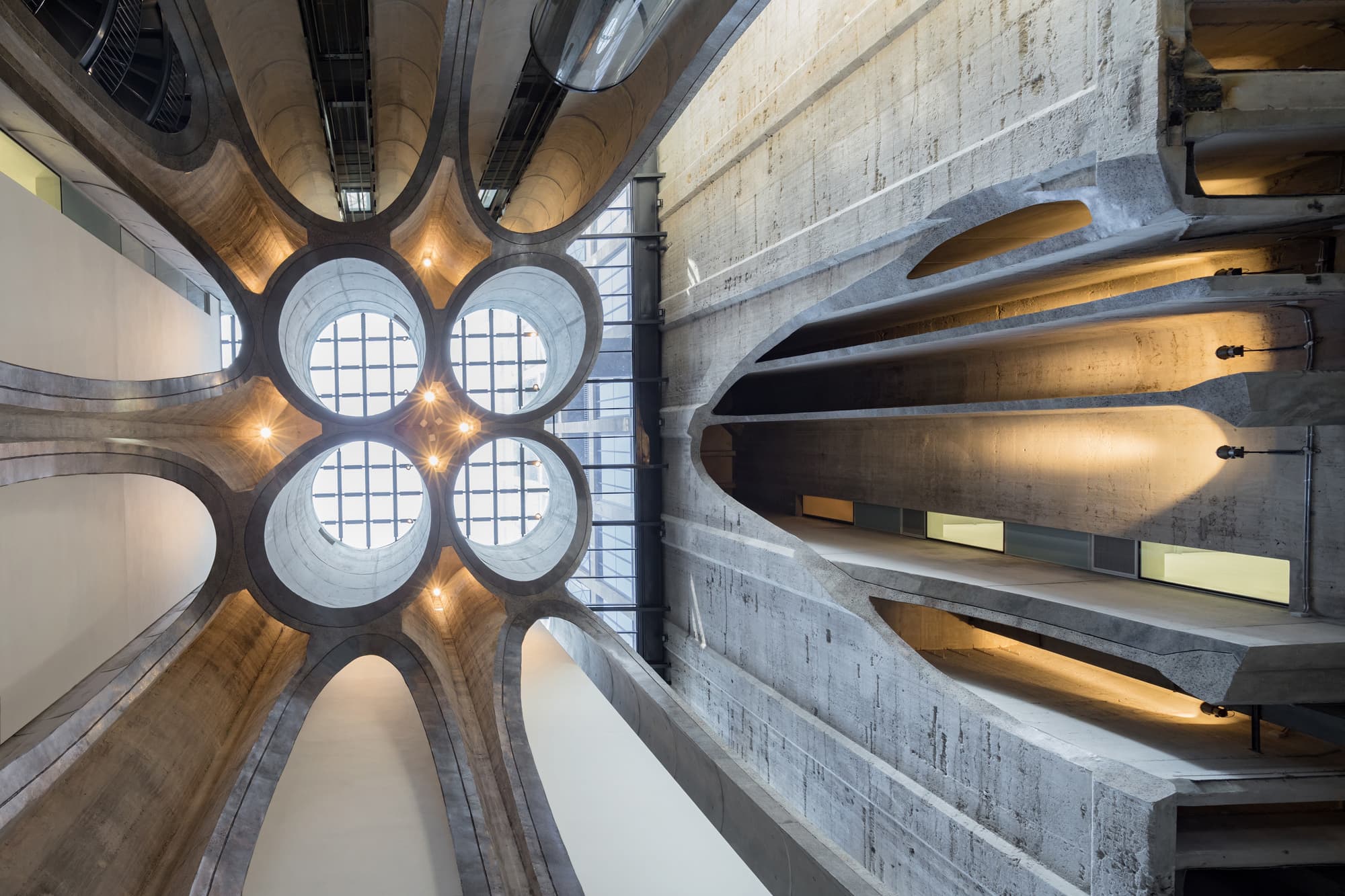 Above: The cathedral-like interior of the former Cape Town silo (image courtesy of Iwan Baan).
While the building's exterior remained largely unchanged, internally some 73% of the concrete silos within the structure's storage annexe were demolished, while much of the 58-metre elevator tower's interior was removed.

These adaptations created space for numerous gallery spaces along with a luxury hotel, restaurant and rooftop sculpture garden.
Above: Retaining much of its exterior appearance, the silo is now a feature of Cape Town's waterfront (image courtesy of Iwan Baan).
At the museum's core, a number of the remaining silos have been retained but carved away to create a breath-taking cathedral-like atrium, that stretches up 27 metres through the building.
Nodding to the structure's heritage, the ovoid form of this space mirrors that of a grain of corn, that was digitally scanned at the design stage to inform the plans.
OPTIMO HEADQUARTERS - UNITED STATES
Outgrowing their original premises, bespoke hat-maker Optimo converted the City of Chicago's historic Firehouse in 2018, consolidating all aspects of their design and production operations into a single building.
Shunning the idea of a new build industrial facility and instead, making use of the century-old building, Optimo selected the site for its location, reaffirming their commitment to the local community.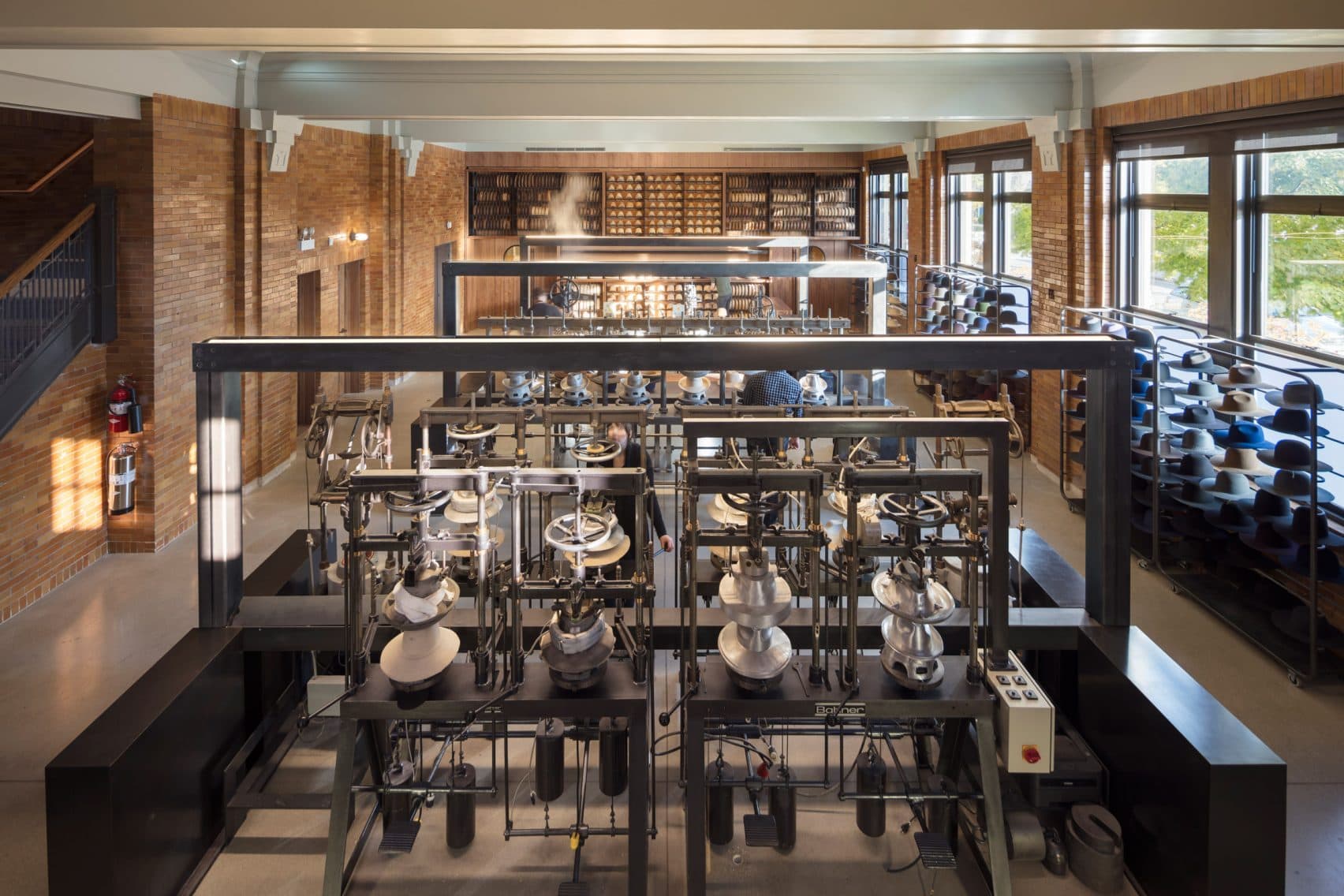 Above: This century-old firehouse in Chicago is now the factory and headquarters for a hat maker (image courtesy of Tom Rossiter).
The ground level now serves as a factory, while the first floor has been refurbished to house offices and design studios.
Despite these adaptations, many of the building's original features have been retained. Openings in the floor where fire poles once stood are now portholes offering views into the factory, while marble from the original firehouse has been repurposed in the kitchens.
LIBRARY, MUSEUM AND COMMUNITY CENTRE - NETHERLANDS
Built inside a historic church dating back to 1884, this library, museum and community centre has become a vibrant part of the city of Vught in the Netherlands.
Opened in mid-2018, the conversion has already garnered significant acclaim for its impressive, multifunctional use of the internal space, that remains respectful to the structure's original design and purpose.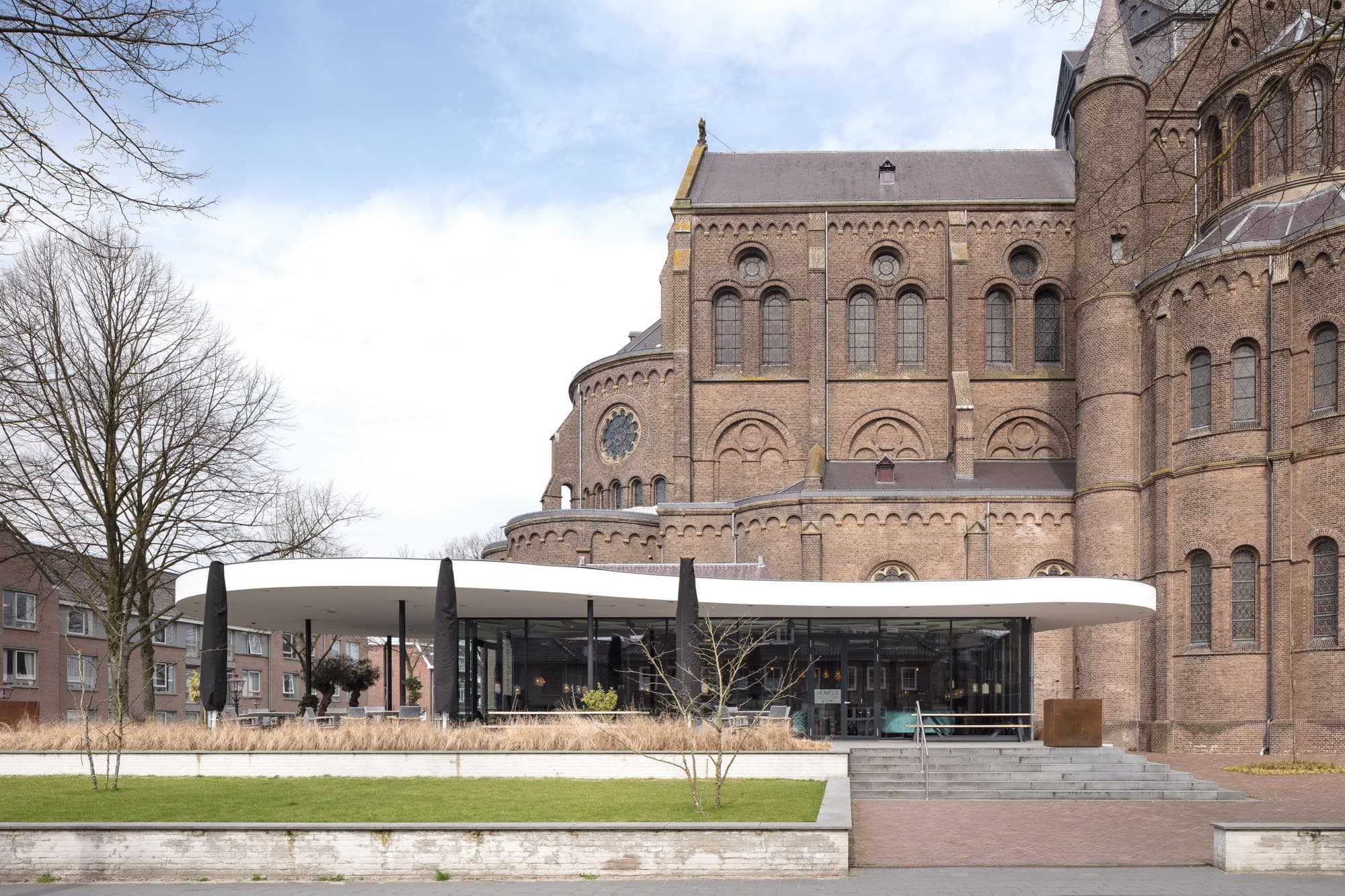 Above and Below: The exterior and interior transformation of a historic church in the Netherlands (image courtesy of Stijn Poelstra).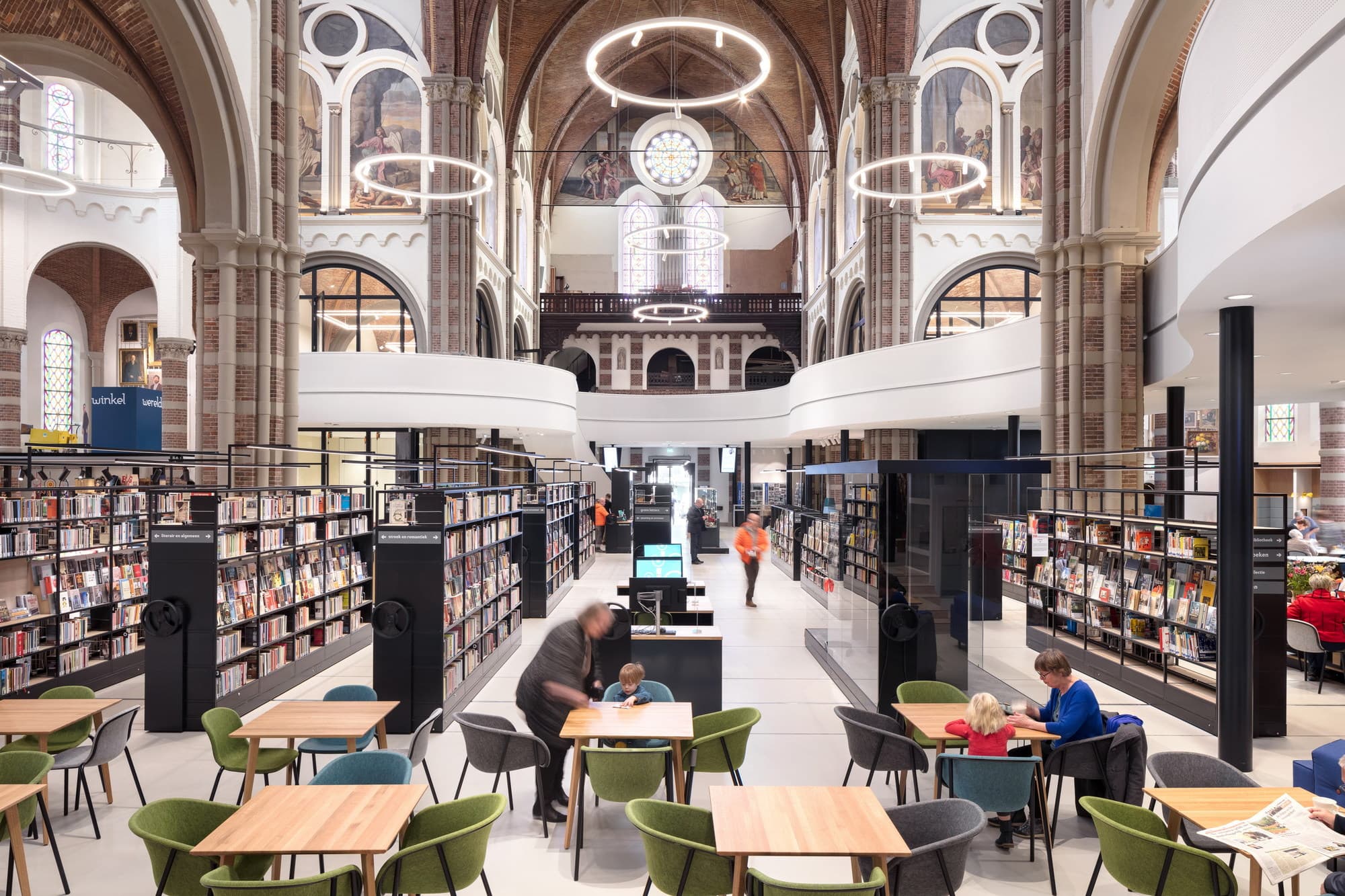 While much of the church itself has been preserved in its original form, modern additions, both internally and externally have added new layers to the building.
External pavilions provide new space for shops and restaurants while a new internal mezzanine floor creates unique spaces within the church for studying and community use.
Many of the library's bookcases are fitted on tracks, allowing them to be moved aside to create an open multi-use space in the heart of the church.
FONDAZIONE PRADA - ITALY
Completed in 2015, the conversion of this disused gin distillery in Milan created an exhibition, gallery and event space for the Fondazione Prada; an institution dedicated to contemporary art and culture.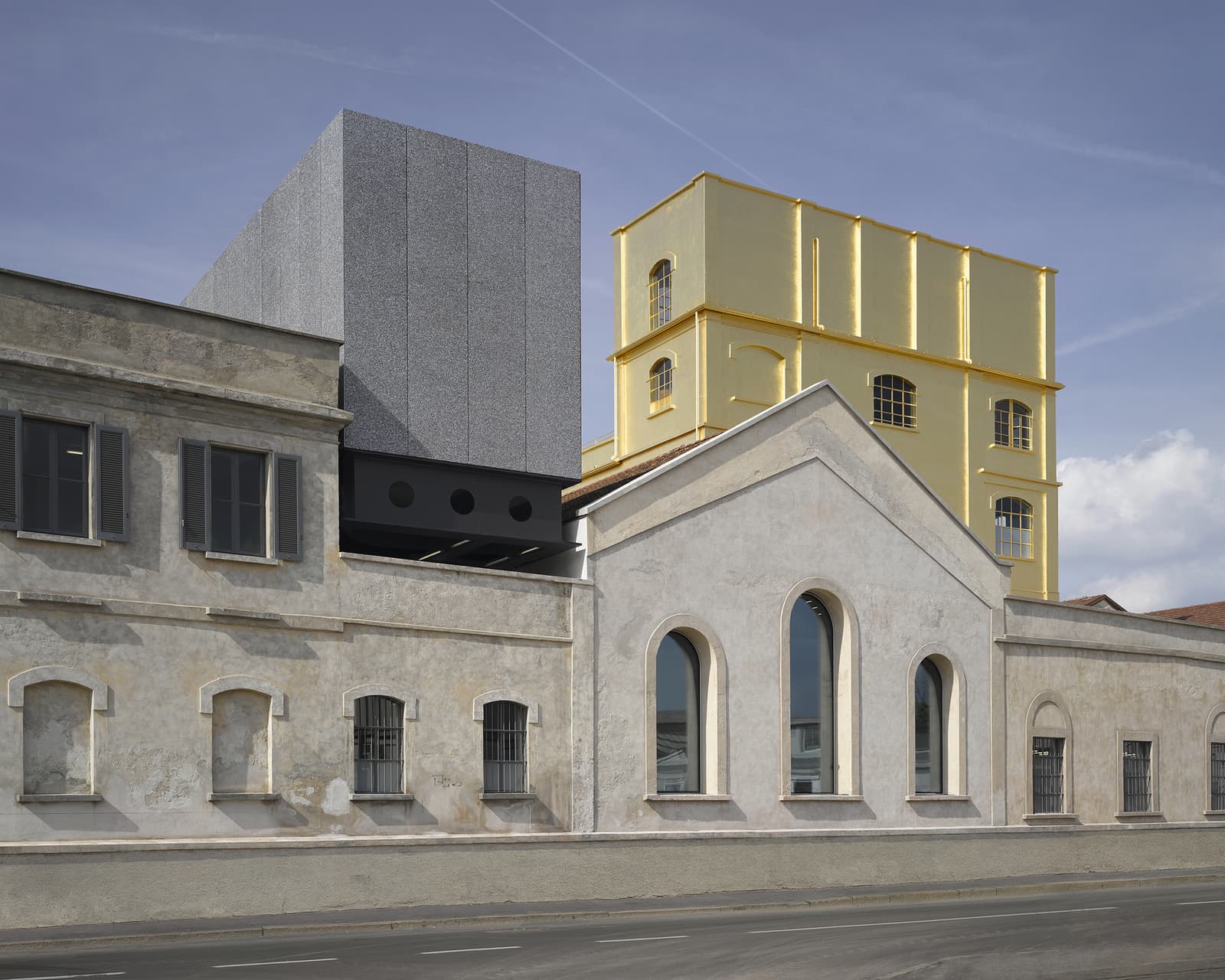 Above: The distinctive gold-leaf tower at the Fondazione Prada in Milan (image courtesy of Bas Princen).
Consisting of several existing buildings and three new structures, the converted distillery now provides more than 19,000 square metres of space around a central courtyard.
While appearing relatively modest from the exterior, the facility is easily identifiable by its striking four-storey tower clad in 24-carat gold leaf.
Discover how New York's iconic Woolworth Building was reinvented in our documentary:
Images courtesy of Jan Ligeois, Patrick Bingham-Hall, Sophi Wolter, BVN, Marc Goodwin, Mike Peel, Navigator Films, Gil Meslin, MVRDV, Diller Scofidio Renfro, Ossip Van Duivenbode, Iwan Baan, Heatherwick Studio, Tom Rossiter, Stijn Poelstra, MBVD, OMA, Delfino Sisto Legnani, Marco Cappelletti and Bas Princen.
We welcome you sharing our content to inspire others, but please be nice and play by our rules.
Comments
---