Cities
New York City's Green Revolution
Youtube Views

197,796

VIDEO VIEWS
Video hosted by Fred Mills.
NEW YORK CITY'S Central Park is one of the most famous urban spaces in the world.
Established in 1857 and stretching for almost 3.5 kilometres through Manhattan, the park is an outstanding example of urban planning, incorporating an extensive natural environment into the heart of a major city.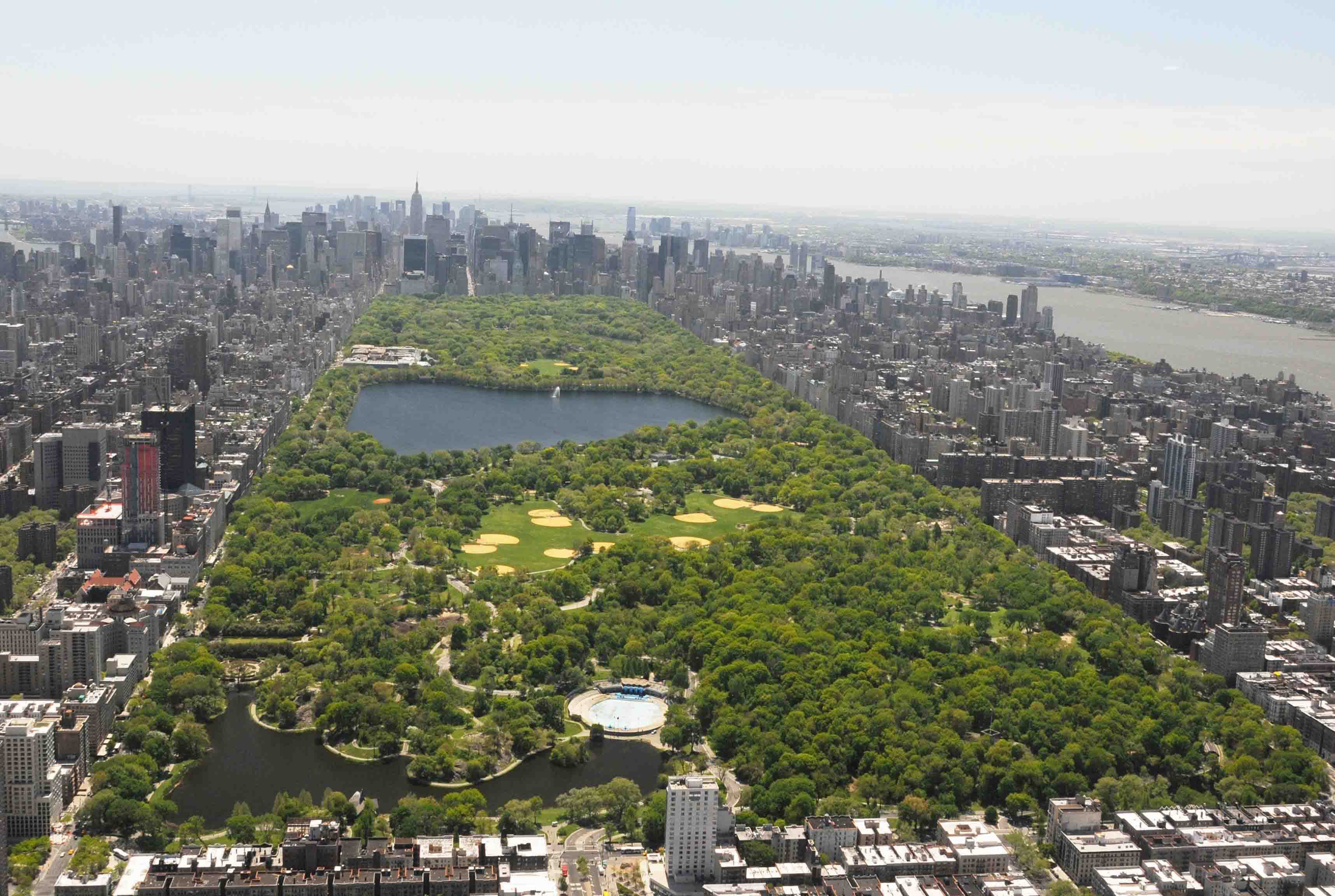 Above: Central Park is one of the finest examples of urban planning in the world (image courtesy of the Central Park Conservancy).
While its popularity has risen and fallen over the decades, the park has largely been experiencing a renaissance since the 1980s and now draws up to 250,000 visitors every day.
Despite several smaller green spaces dotted throughout the city, New York's growing population - together with a rising awareness of the benefits that these areas can have on health and wellbeing - has made turning the town green a priority for planners.
While creating new natural spaces for people to enjoy may seem straightforward, the island borough is one of the most densely populated areas on earth and has very little space available for new public parks.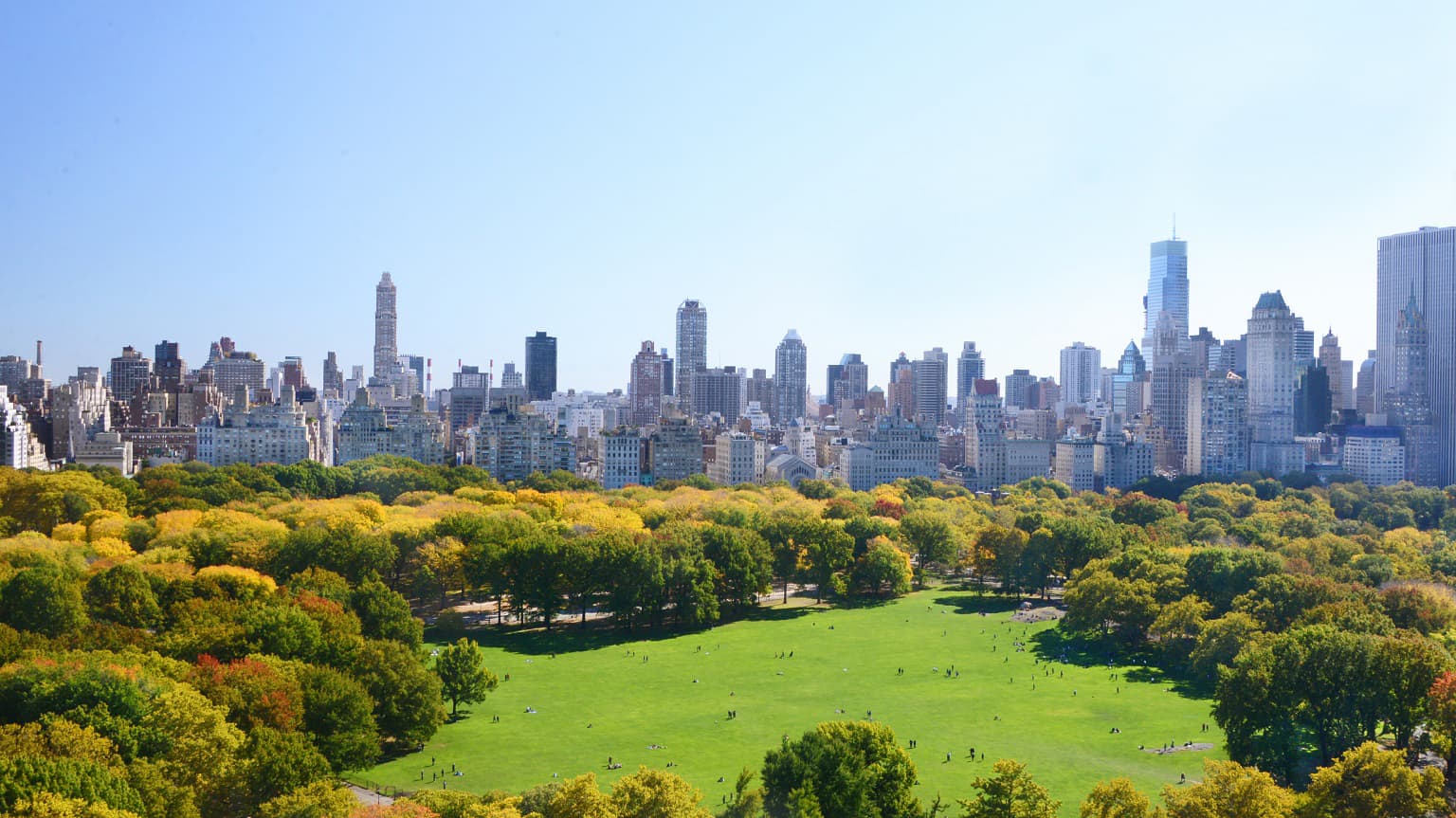 Above: The dense urban landscape of the city makes it difficult to create new open spaces difficult (image courtesy of the Central Park Conservancy).
To overcome this, New York City's authorities are working to repurpose brownfield and former industrialised sites where possible.

Perhaps the most prominent and successful result of this strategy to date is the High Line; an elevated linear park that stretches along a disused elevated freight railway line for almost a mile and half through the west side of Manhattan.
Opened in stages since 2009 and running from the Meatpacking District up to the vast new Hudson Yards redevelopment, the park offers a refreshing escape for New Yorkers seeking a break from the concrete jungle.
While proving immensely popular with the public, projects like the High Line are limited to the availability of disused sites and require significant investment to become a reality.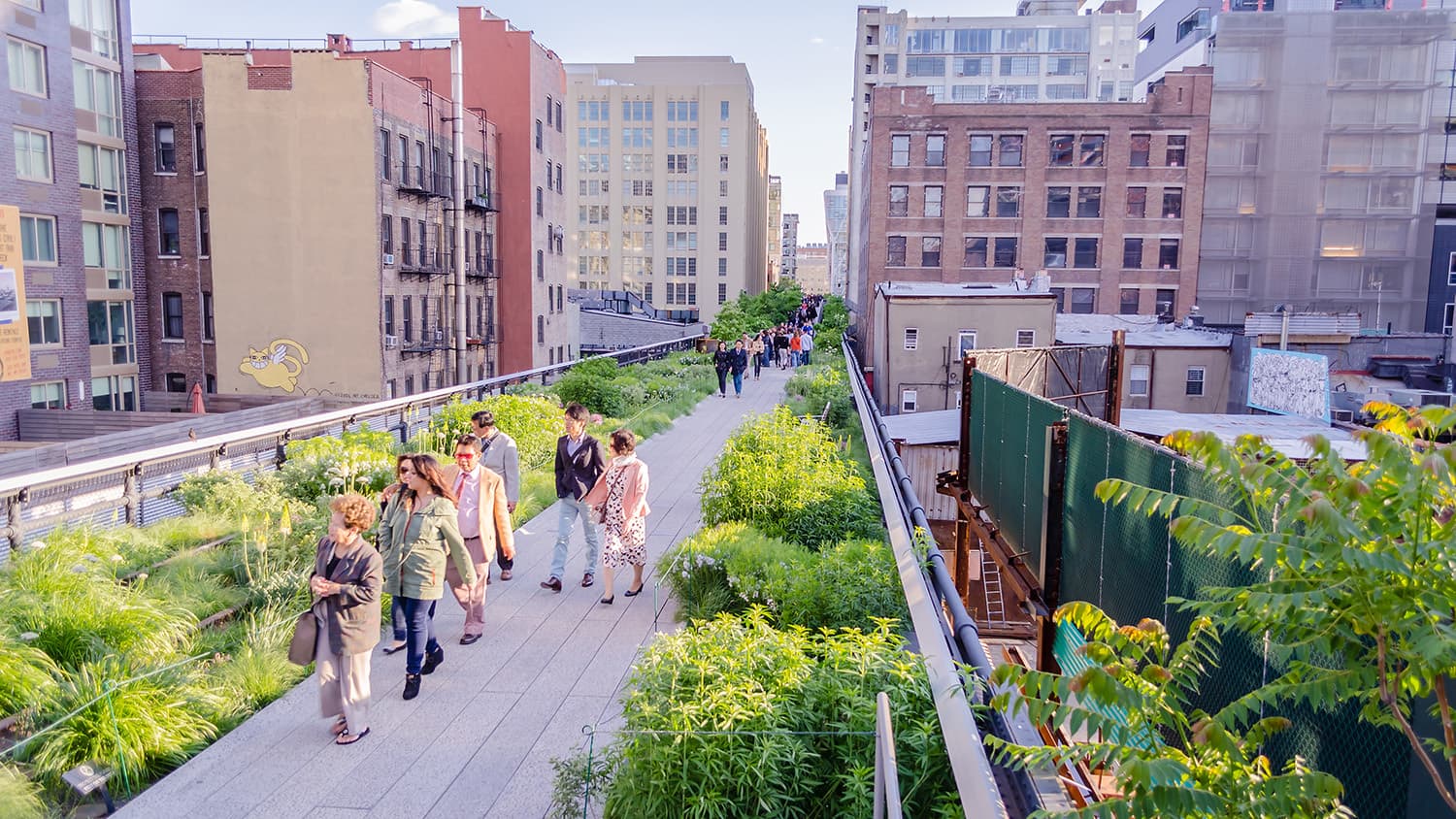 Above: The conversion of the disused rail line into a linear park has proved hugely popular with New Yorkers (image courtesy of Diller Scofidio + Renfro)
An arguably easier solution is to incorporate green spaces into the existing urban landscape - and there is now a growing trend in repurposing New York's under-utilised rooftops to include trees and impressive gardens.
In an effort to increase its energy efficiency and improve public areas, the Empire State Building has converted a number of its terraces into green roofs.
While this solution offers occupants a welcome connection to nature - as high as 30 storeys above street level - the practice of converting roofs into green spaces can also have a beneficial impact on reducing the city's urban heat island effect, where temperatures in the city can be much higher than those in surrounding rural areas.
The dark colouring and dense nature of materials like concrete and asphalt make them extremely efficient at storing the sun's heat and then releasing it at cooler times of day, contributing to consistently high temperatures in urban zones.
Reducing the extent of these surfaces, by converting them into green roofs or gardens, can significantly limit the impacts of this phenomenon and help to bring temperatures down.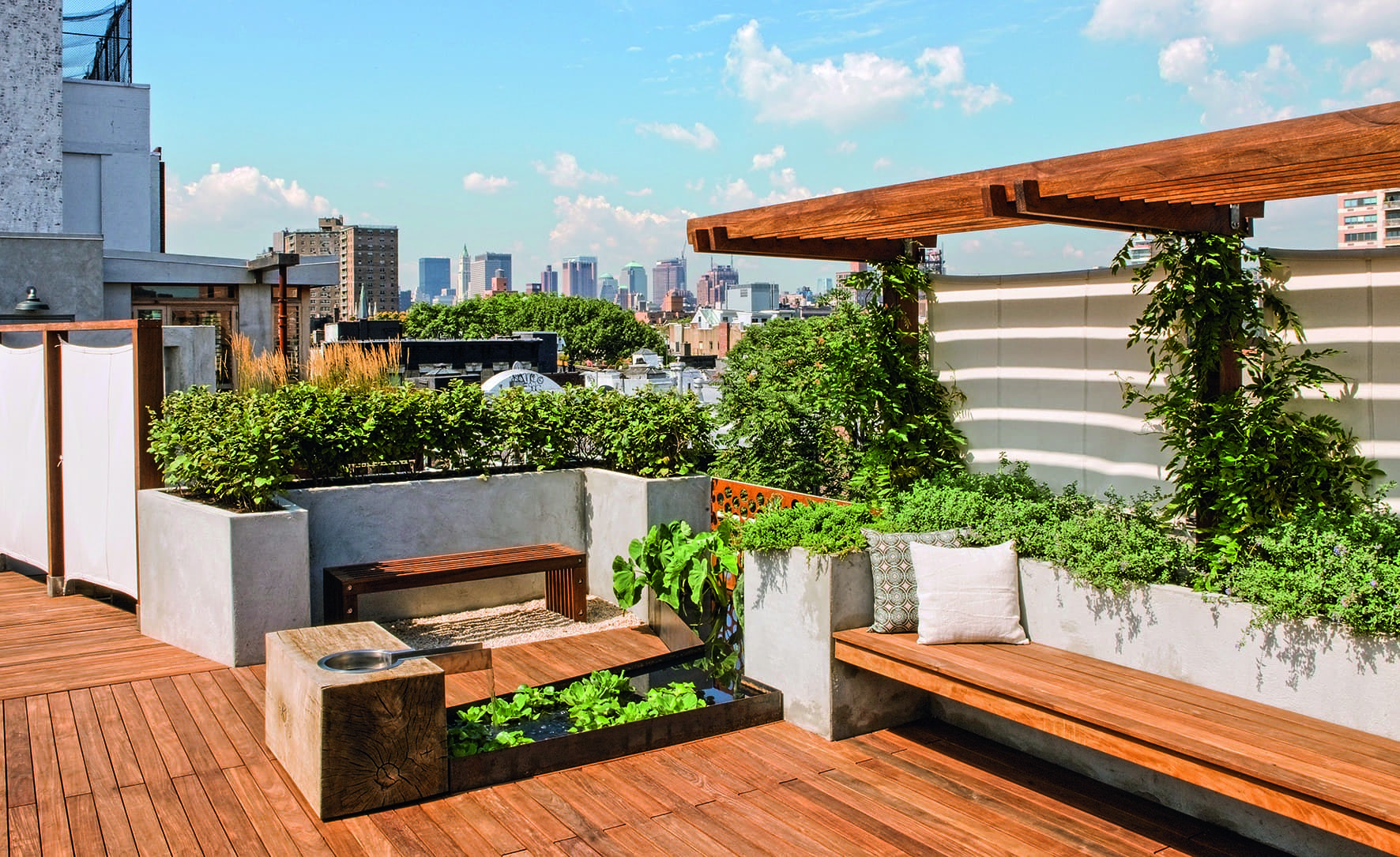 Above: Rooftop gardens are becoming increasingly popular on new developments in New York (image courtesy of Bilyana Dimitrova).
While projects of this kind are currently at the discretion of private building owners and developers - and seen as something of a luxury in the residential market - the clear benefits for both occupants and the surrounding environment are driving uptake.
New legislation introduced by the city's authorities in July 2018 could see new buildings required to integrate solar, wind or green roof initiatives across the city, following similar legislation passed in Paris, Toronto, Denver and San Francisco.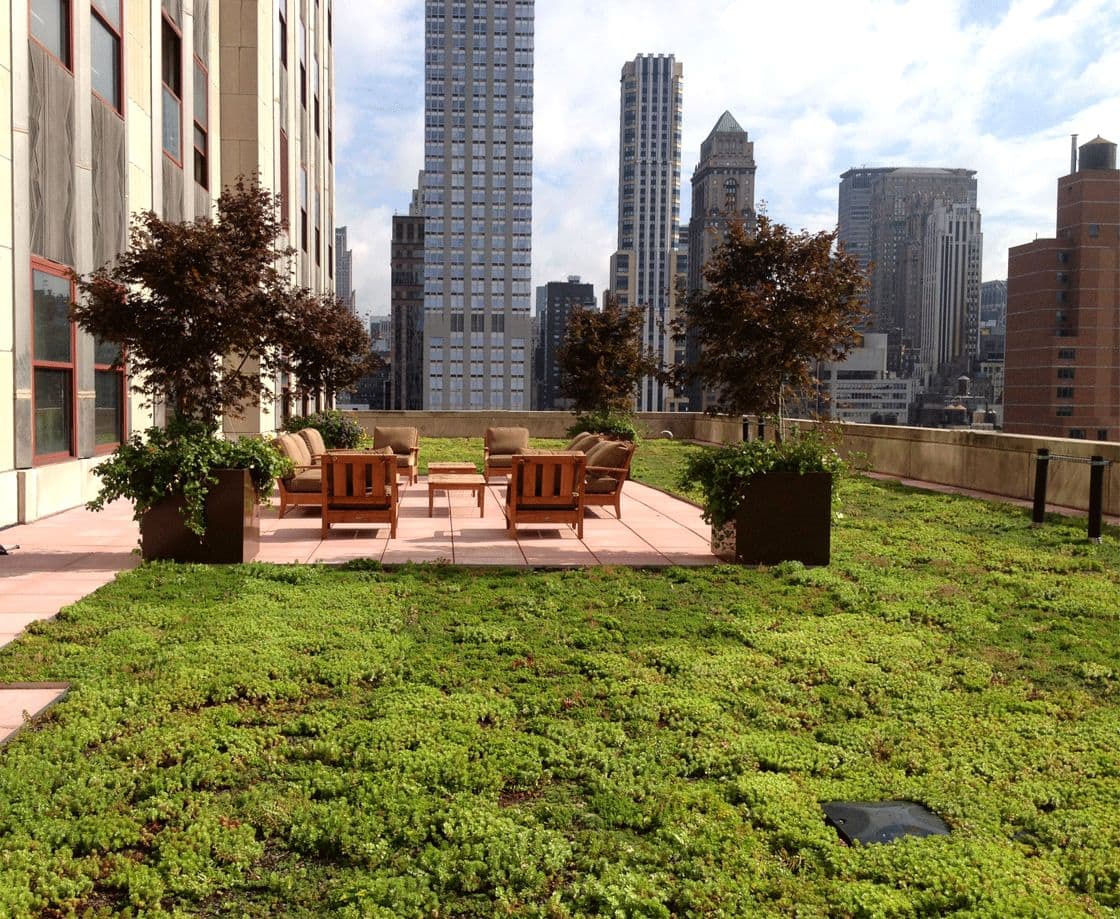 Above: The Empire State Building has turned a number of its terraces green to creates breakout space for occupants. (image courtesy of Xero Flor America).
Despite the practice of converting unused urban areas into green spaces being initially slow to gain momentum, cities around the world are now embracing the concept.

While New York may not be the first to begin to turn its concrete jungle green, its status as one of the largest and most influential cities on earth will undoubtedly bolster the green revolution.
Images courtesy of the Central Park Conservancy, Isabella Ruffalo-Burgat, Jean-Christophe Benoist, Jessica Sheridan, Diller Scofidio + Renfro, Google Earth, Alyson Hurt, Xero Flor America, Bilyana Dimitrova and the Transbay Joint Powers Authority.

We welcome you sharing our content to inspire others, but please be nice and play by our rules.

Comments
---