Tech
Building a Skyscraper with 4D VR
Youtube Views

66,502

VIDEO VIEWS
THE team delivering one of London's tallest buildings is working in a "4D virtual reality" environment, enabling them to plan and sequence their works in an immersive space.
Contractor Multiplex are currently constructing the impressive "22 Bishopsgate"; a 62-storey skyscraper designed by PLP Architecture that will become the tallest building in the City of London – and the second tallest building in London after The Shard – when it completes in 2019.
The project is being 4D modelled using Synchro PRO 2017; an integrated 4D construction planning platform that allows users to develop their build programmes alongside graphical representations of the proposed works (pictured below). The software imports and synchronises graphical representations from most 3D modelling software, via dedicated plug-ins.
Above: Synchro's 4D planning software. Below: The 4D model of the 22 Bishopsgate tower.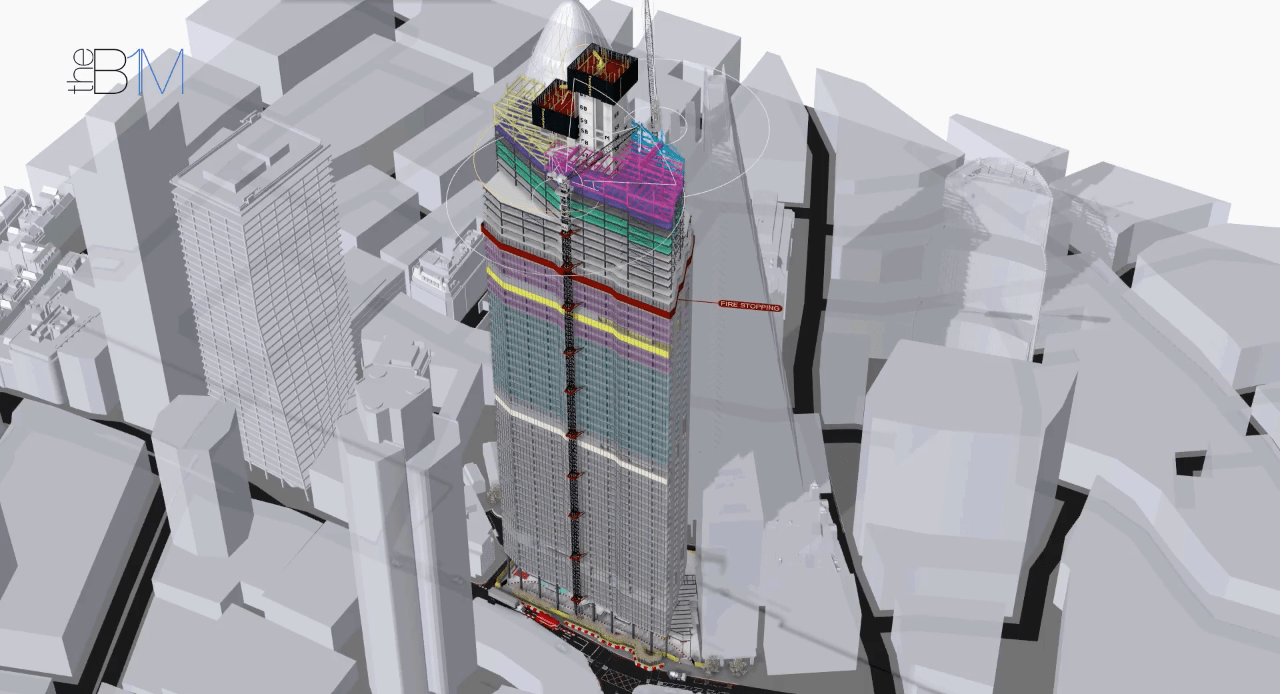 Ryan Donoghue, BIM manager at Multiplex, explains how teaming-up with Freeform, a 4D modelling provider, led the contractor to develop a "4D virtual reality" (or "4D VR") model for the 22 Bishopsgate scheme: "We started with the challenge and that was planning the logistics, the sequencing and the construction methodology of this incredibly complex, but also incredibly tight job. Our finished floor plate is exactly the same size as the site boundary.
"We've partnered with Freeform for quite a while now and they have been bringing new technologies into [our] business. We put all these crazy ideas on the table – and that's where the 4D VR was born."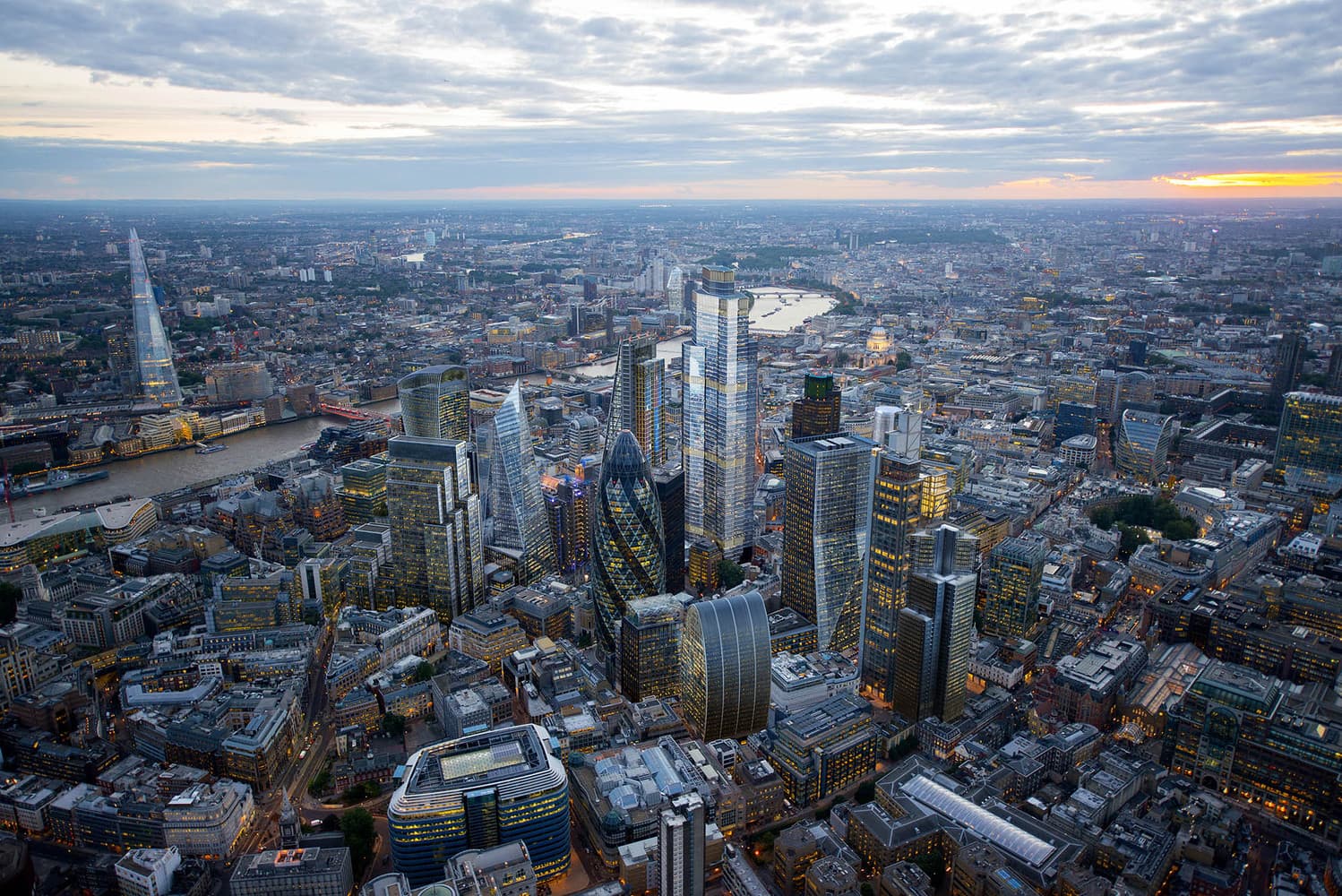 Above: 22 Bishopsgate will become the tallest building in the City of London, and the second tallest building in London overall after The Shard (image courtesy of PLP Architecture).
Neill Stratton, construction manager for Multiplex, continues: "3D, 4D, Synchro – are something we inherently do as a business, but Freeform were able to put our crazy ideas into practice and create this incredible virtual world."

The innovation enables project teams to move through their construction project programmes in an immersive virtual space; seeing how works will develop before they actually occur on site.
James Bowles, founder of Freeform, further explains the concept:
"4D virtual reality is where we take design information and we attach that to tasks within the programme – so steel sections being placed, a deck going in, the hoarding being reconfigured – all of that is attached to graphics so that you can see and understand exactly what's going to happen in sequence. You can see what's going to happen on a project next week or six months from now.
"The team leave with an informed view."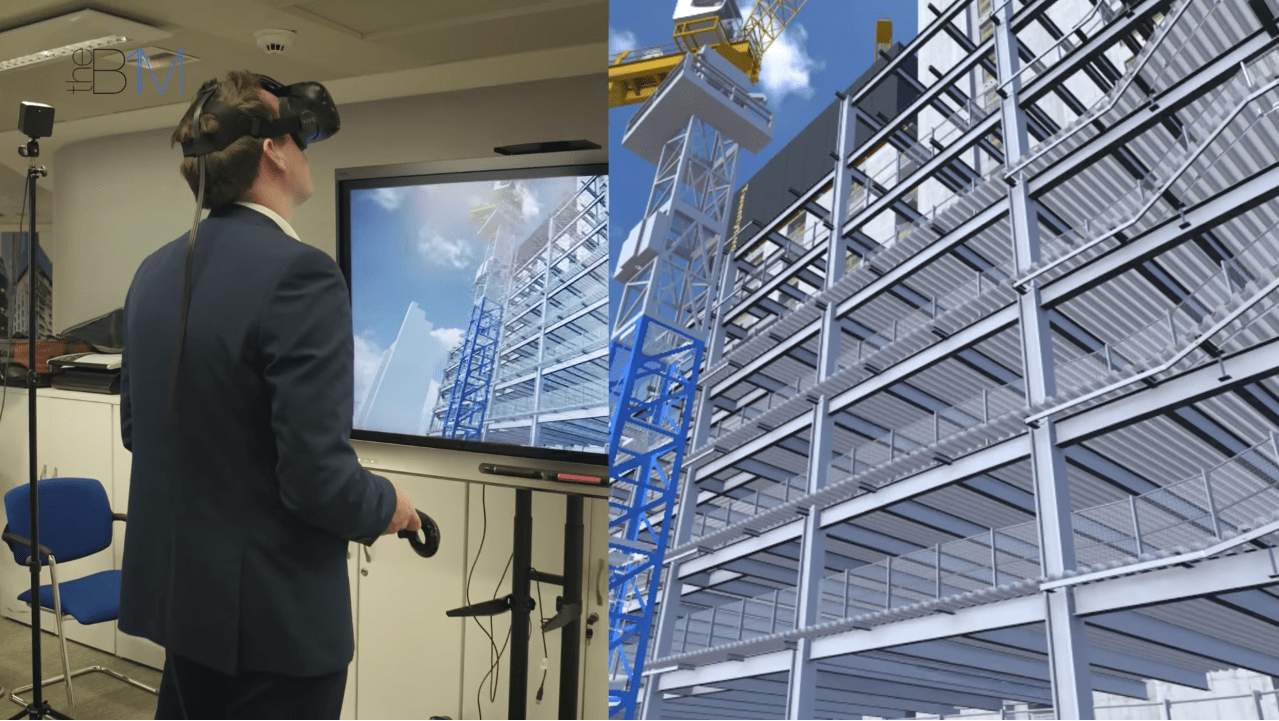 Above: The immersive VR setup within the Multiplex project office.
The Multiplex team are using space within their project office (currently in the neighbouring Tower 42) as the base for their simple VR setup. This includes two movement sensors, a headset, two wireless controllers together with a screen so that those not immersed (i.e. not wearing the headset) can see what the user can see.

Far from being a gimmick, the project team believe this is a clear demonstration of how virtual reality can find practical applications within the construction sector.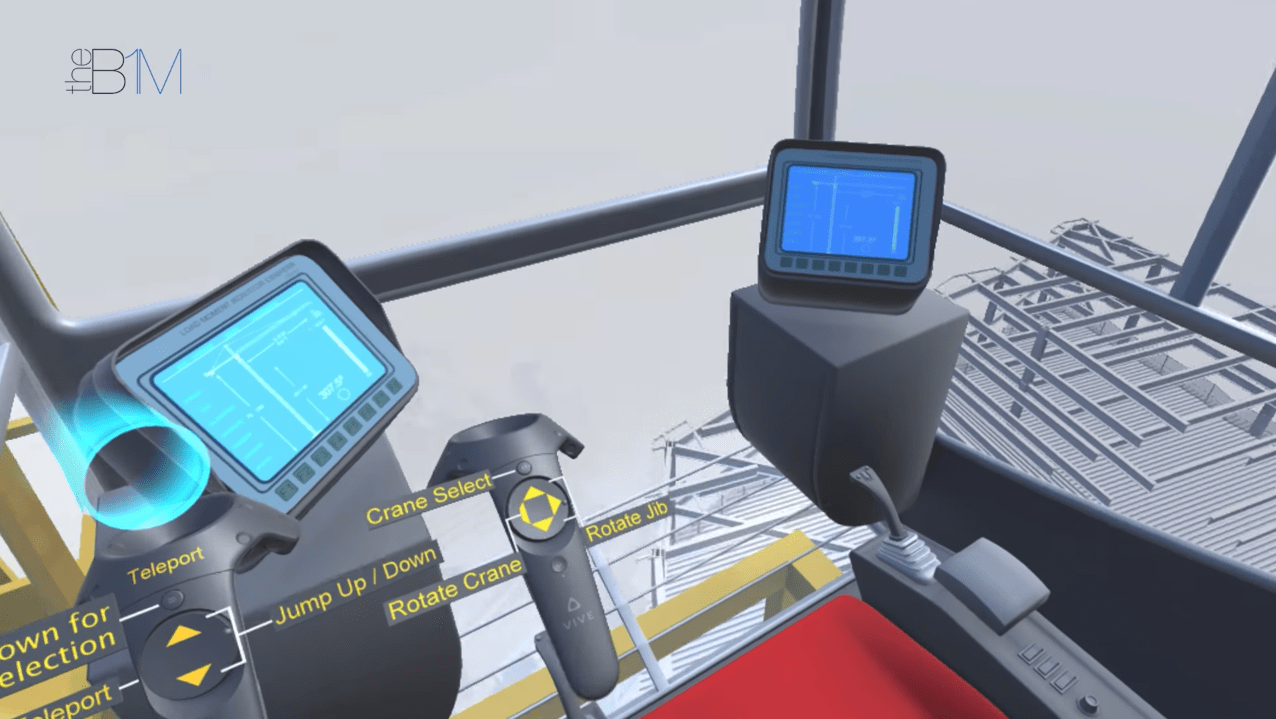 Above: The 4D VR environment has many practical applications, including allowing users to test procedures and work sequences virtually.
Donoghue underlines some of the benefits that have already been realised at 22 Bishopsgate: "It allows you to attend site, virtually, at any point in the future. It's incredibly immersive; more than any screen or 4D model that you might have seen.

"The finished height of this building is just nine metres below the City's aviation ceiling and trying to fit luffing jib tower cranes within that space is very difficult. We've had all that in an immersive environment and have been able to test it virtually."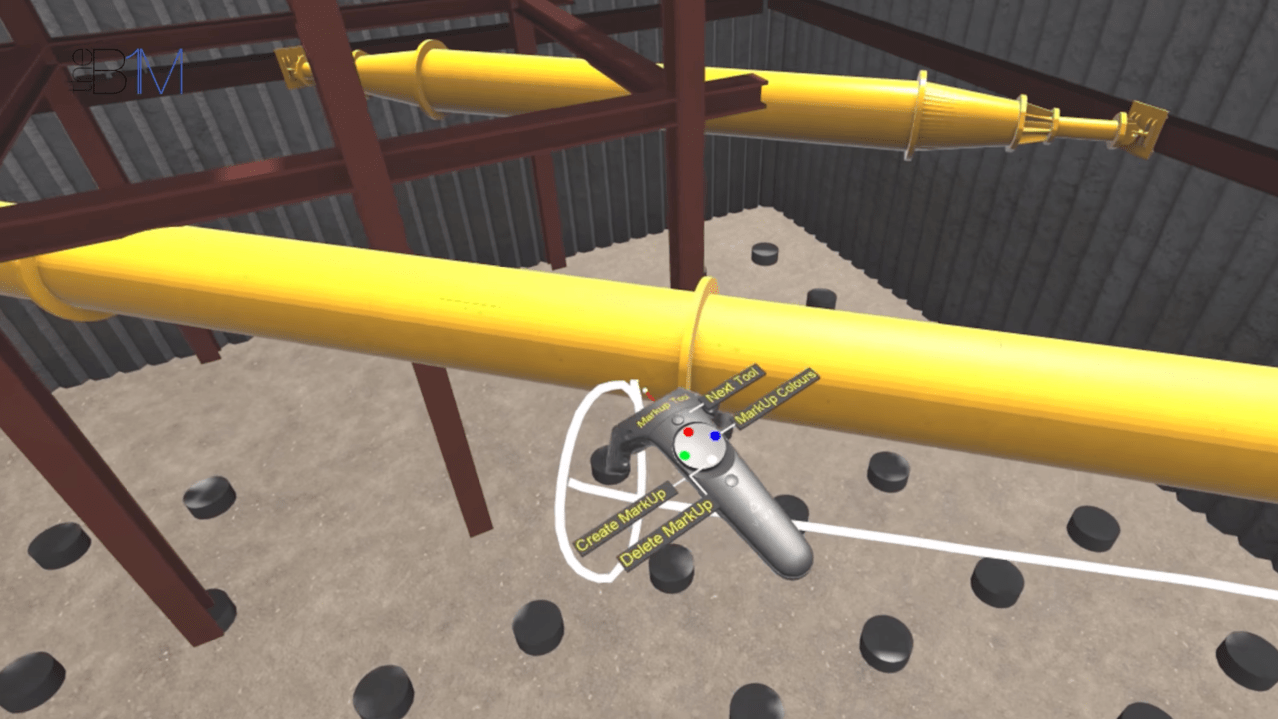 Above: Annotating within the 4D VR environment.
4D VR enables teams to comprehend work sequences faster and gives a powerful insight into the anticipated site environments at different phases of a project's construction.
This means that potential issues can be avoided, improving efficiency and reducing financial risk, whilst hazards can be identified and mitigated in advance.
"It allows you to attend site, virtually, at any point in the future"
Bowles highlights the power of the immersive experience: "You can spend five minutes in there and retain what might take you two or three hours in an induction."
Stratton has also seen benefits: "You can see where you're going to be doing your works and the hazards, the points you may have missed because you didn't see them in a 2D or even a 3D world. That's where it is starting to show its value – you can go into the world before it's there."
Above: The full 4D build sequence for 22 Bishopsgate.
While of course there are the entry costs to using 4D and a 4D VR environment, to Bowles the business case is clear: "The risks we are dealing with on these projects are in the hundreds of thousands and the millions [in terms of financial cost]. The tools we're talking about here are in the thousands. So the proportional cost is easy to justify on projects."
"You can spend five minutes in there and retain what might take you two or three hours in an induction"
Whilst the technology may be impressive, its successful development and implementation comes down to people and creating an environment where innovation can occur, something Donoghue believes exists within Multiplex's 22 Bishopsgate project team:

"Everyone here is keen to push the boundaries, try new things, try new tools and that's what has allowed us to invest in technology like this."

The video was kindly powered by Synchro. You can learn more about Synchro Software here.

We welcome you sharing our content to inspire others, but please be nice and play by our rules.
Comments
---