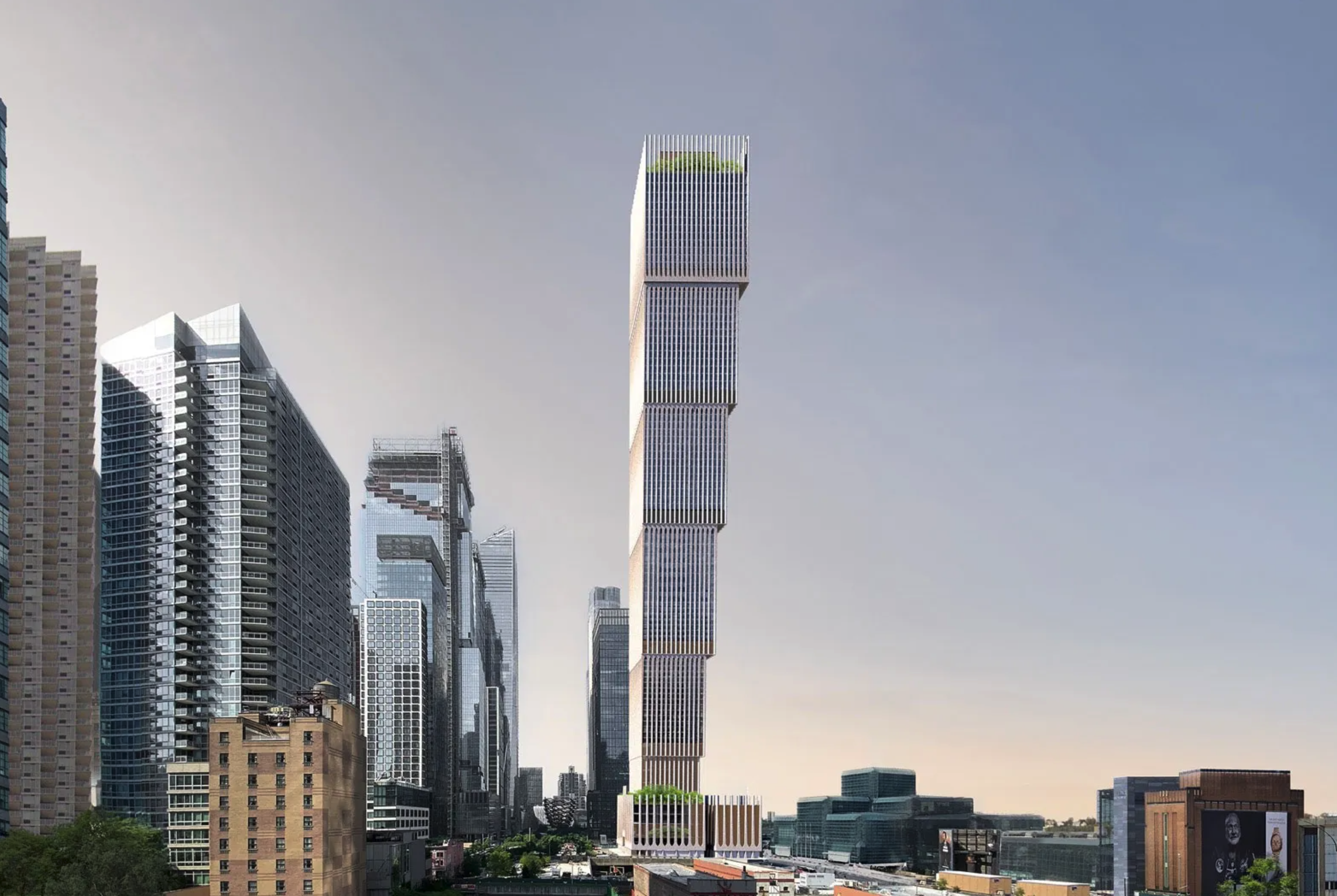 CITIES
This could be New York's next tallest building (by roof height)
THE PROPOSED Affirmation Tower could become the tallest building in the Western Hemisphere by roof height if it gets approved.
First shared on The B1M's Instagram feed on 13 October, the supertall 507-metre skyscraper would surpass the 417-metre roof height of One World Trade Center - although it would be shy of its 541-metre total height taking into account the spire at its crown.
The project would also be the first building in New York to be built by a team made up of a majority of Black architects, developers, lenders and builders.
Affirmation Tower comes from developer Don Peebles, construction firm McKissack & McKissack, which is minority- and woman-owned; Exact Capital, a Black-owned development firm; and Ghanaian-British architect David Adjaye.
Above: The skyscraper has sparked debate across New York. Image courtesy of Adjaye Associates.
The team has also promised to give 35 percent of its contracts to people of colour.
The announcement caused a flurry of debate across New York and online, with some questioning whether a luxury real estate development could really be "emblematic of true equity" - as Peeples has called it.
Others have pointed out that every major new development in New York is luxury based and that this tower should be celebrated as "a statement across the globe that architects, developers, engineers, and financial professionals of color are now full participants in this great miracle of global capitalism called New York City," according to Reverend Dr. Charles Curtis Senior, a pastor at Mount Olivet Baptist Church.
"This project is… a symbol for all who visit New York, cementing in brick and mortar that New York is serious about economic inclusion," adds Peebles.
Above: The tower would dwarf many of those at the nearby Hudson Yards. Image courtesy of Adjaye Associates.
The building itself will be constructed on a 4,900 square-metre site across the road from Hudson Yards.
Made up of a dramatic series of cantilevered boxes, the stepped structure will appear to defy gravity with the top of the tower stretching out five times further than the base.
This extra space will allow for a hotel and skating rink on the upper floors.
Below the hotel will be offices and the planned headquarters for the National Association for the Advancement of Coloured People (NAACP).
The supertall building has yet to receive planning permission, if approved it will be Adjaye's second New York skyscraper after 130 William which completed in 2020.

Comments
---