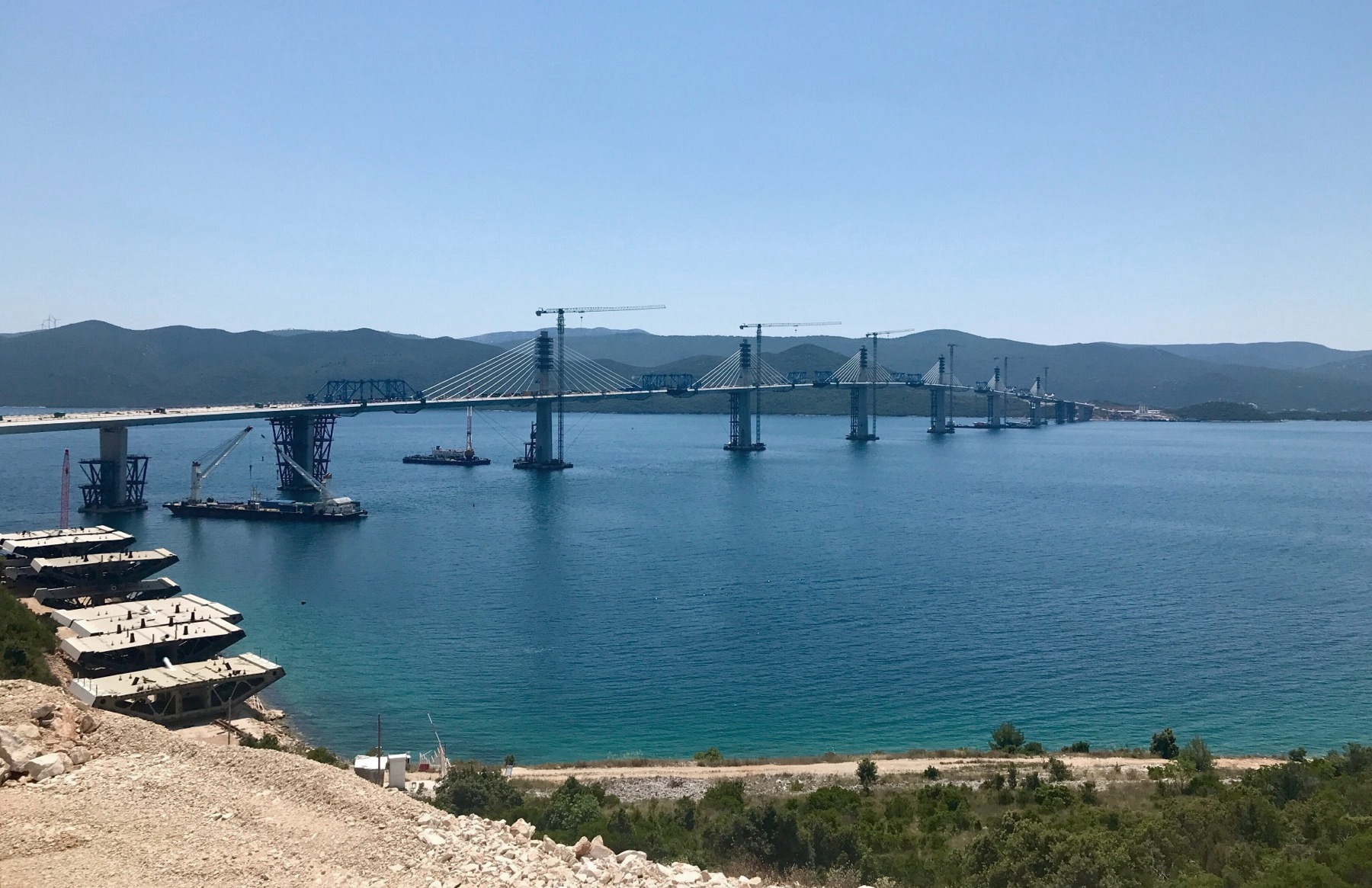 INFRASTRUCTURE
This 2.4km bridge has finally connected Croatia's disjointed coastline
UNTIL just a few days ago, Croatia's Adriatic coastline was split by a stretch of Bosnian territory.
The only way to access the southern tip of Croatia had been to drive through Bosnia, but the new Peljesac Bridge now makes it possible to go from one end of the nation to the other without leaving the country.
The final piece of the bridge was lifted into place on 28 July to great fanfare - including a firework display and folk songs from locals.
"The Peljesac Bridge is a fascinating strategic achievement of the Croatian people and the government that will serve generations to come," Prime Minister Andrej Plenkovic said at the ceremony.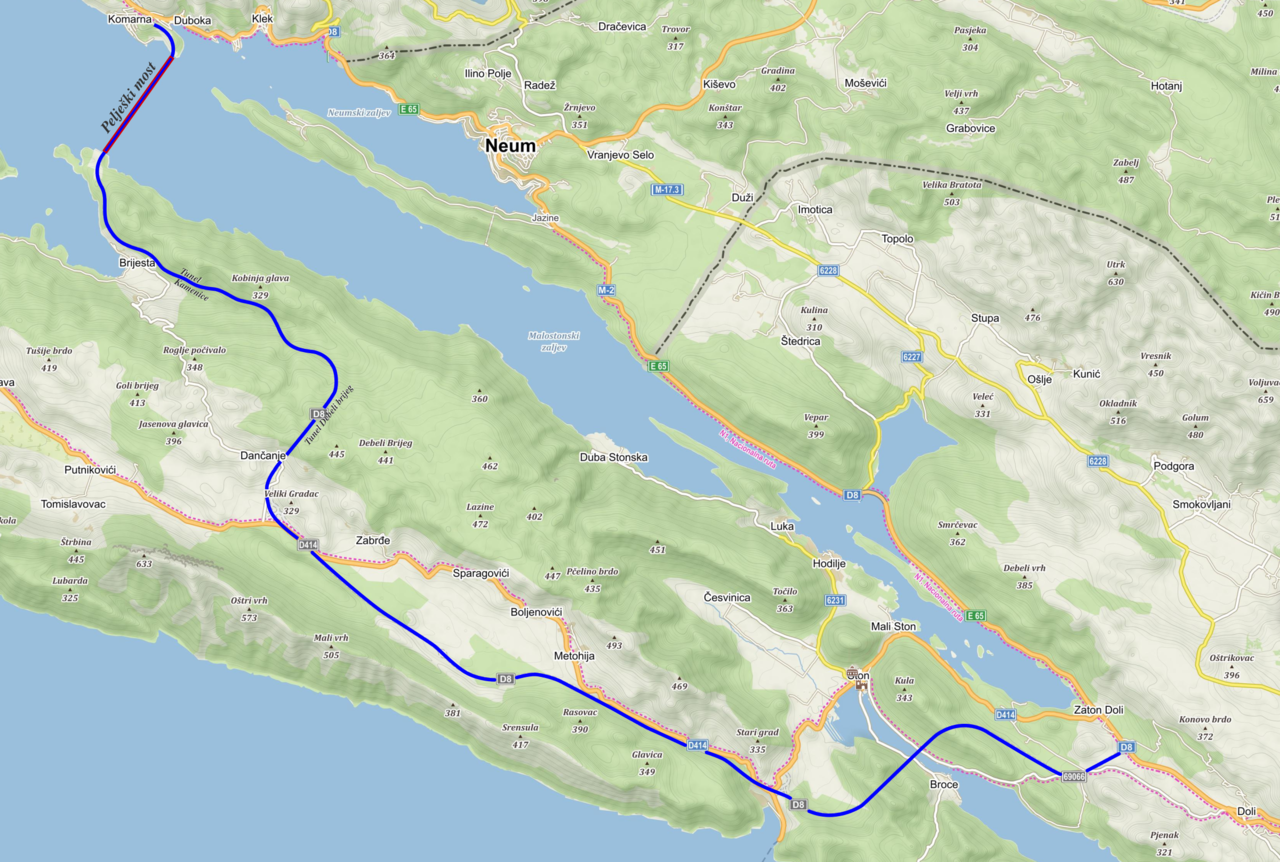 Above: The bridge bypasses the Bosnian city of Neum. Image courtesy of Ponor / CC BY-SA 4.0.
The project was funded by the European Union (EU) and built by a consortium led by the China Road and Bridge Corporation (CRBC).
The USD $432M, 2.4-kilometre beam and cable-stayed structure will open to traffic next year, allowing locals to bypass the time-consuming customs procedures that they would normally have encountered when travelling the short distance through Bosnia.
When it was first announced, the project was met with significant objections from Bosnia Herzegovina - the country worried it would severely restrict the size of ships that could enter its only port city, Neum.
As a result the bridge's height was raised from 35 to 55-metres.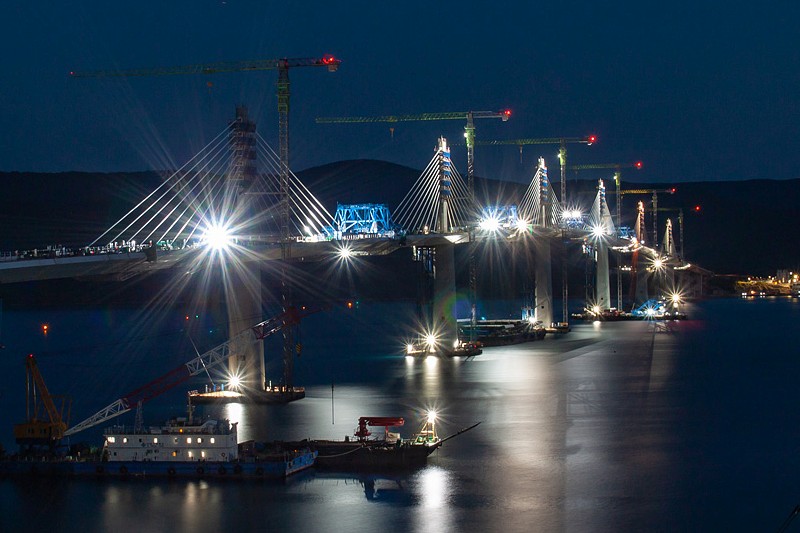 Above: Construction of the bridge in July 2021. Image courtesy of Ballota/CC BY-SA 4.0.
Plenkovic argued that the bridge would not only be connecting Croatia, but that it "also connects the European Union".
"This bridge does not divide Croatia and Bosnia and Herzegovina, on the contrary, it connects it," he said, adding that boats can pass under the bridge and that Bosnia still has "free passage of all ships to Neum."
China's Ambassador in Croatia Xu Erwen also took part in celebrations, noting that the project was "the largest transportation infrastructure project undertaken by a Chinese company in Croatia since the establishment of diplomatic ties between China and Croatia."
"It is the first time a Chinese company won a bid and carried out a project funded by the European Union. It is also a flagship project of China-Croatia-Europe tripartite cooperation."
To learn more about the massive infrastructure projects connecting Europe, watch our documentary:
Header image courtesy of Ponor / CC BY-SA 4.0.
Comments
---