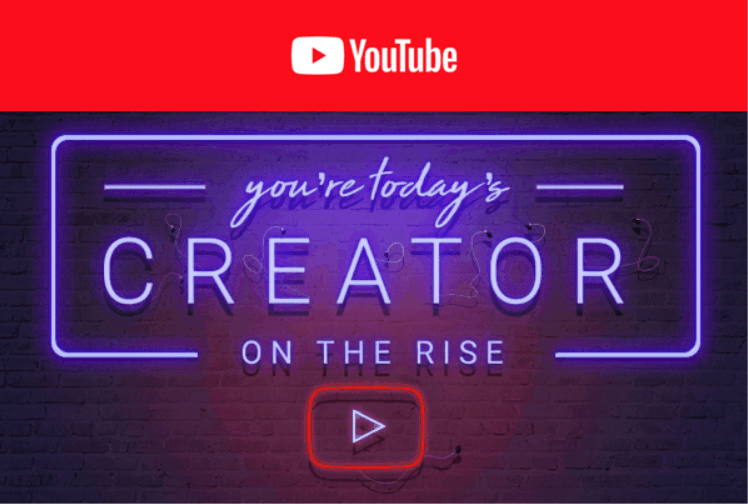 PRESS RELEASE | 01 November 2017
The B1M Named YouTube's "Creator On The Rise"
The B1M has been named by YouTube as today's "Creator On The Rise".
The accolade, awarded by YouTube to help up and coming channels gain greater exposure, will see The B1M's channel featured on YouTube's trending tab.
The news comes on the back of an extremely successful October for The B1M, with over 1M people tuning-in to watch the publisher's content in that month alone.
Commenting on the news, The B1M's co-founder Fred Mills said:
"This is incredible. To be selected by YouTube as their Creator on the Rise is a huge accolade and testament to the hard work that the whole team have invested into the channel over the past year."
Above: The B1M's channel featured on YouTube's trending tab.
It has been a remarkable 12 months for The B1M – its content has diversified to cover the wider built environment industries and its audience has grown almost eight-fold.
The platform is now one of the world's leading video channels for construction, gaining a new video view every five seconds.
"Over 1M people tuned-in to watch The B1M's content in October 2017"
In addition, the business now employs a four-strong team at its London offices and is developing content in "YouTube Space" – a state of the art studio facility at King's Cross.
Earlier last month, the team were shortlisted for "Best Digital Service" alongside leading publications Dezeen and Architects' Journal at the UK's upcoming IBP National Journalism Awards.
The B1M's content focuses on "inspiring a better industry" by sharing knowledge, best practice and compelling stories; inspiring young people to join the sector by showcasing the "incredible projects and feats of engineering it delivers" in video form, on their social media news feeds.
Highlights in the past year have included features on Lord's Media Centre, the new Louvre in Abu Dhabi and New York's 56 Leonard tower; an impressive construction tech series; a daring tower crane climb; an award-winning "BIM For Beginners" programme, and a detailed look at the engineering facts behind US President Donald Trump's proposed border wall.
Highlights from The B1M's content have included features on Lord's Media Centre (above) and the impressive new 56 Leonard tower in New York (below) (images courtesy of MCC [above] and Iwan Baan [below]).
The success of The B1M highlights a growing preference for video amongst online audiences. Cisco now project that video traffic will be 82% of all consumer internet traffic by 2021; a 73% increase from its 2016 position.
Indeed, the volumes of online video are overwhelming. To watch everything uploaded to YouTube today alone would take an individual 65 years.
Mills explained the value proposition of his platform in such context:
"It is important to be heard when working with such a noisy and widely consumed medium. Anyone can make a video, but it's getting that video seen by an engaged and highly-targeted audience that really matters. That's where The B1M is now incredibly powerful".
As online video continues to grow The B1M are set to become market leaders in the sector, offering brands and organisations a range of ways to reach their unique audience – from product placement and bespoke video creation to highly targeted digital advertising.
You can subscribe to The B1M's YouTube channel here.
Comments
---