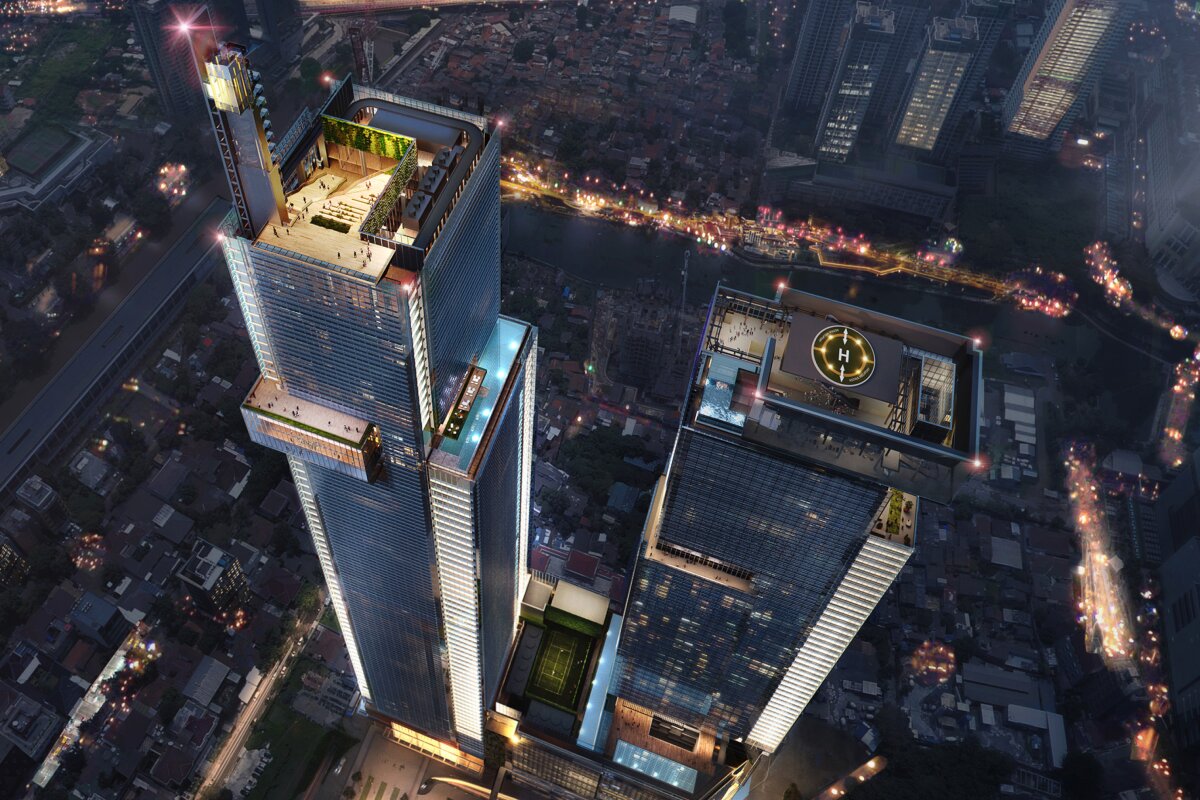 CITIES
This 383-metre supertall skyscraper has just topped out in Jakarta - making it Indonesia's tallest building
INDONESIA has a new tallest building. The 383-metre Autograph Tower has now topped out, redefining Jakarta's skyline in the process.
From architecture studio Kohn Pedersen Fox (KPF), the tower is part of a larger mixed-use development featuring a neighbouring 300-metre building, Luminary Tower.
The buildings occupy a prominent position in Jakarta, between the historic Old City in the north and the Central Business District to the south.
The two towers are linked at their podiums and are layered like twin vertical cities, featuring offices, hotels, retail spaces, cultural facilities, hospitality venues, academic institutions, athletic spaces, and areas for the public.
Four cantilever observation decks are the top of Autograph Tower, containing restaurants, as well as semi-private spaces serving the luxury hotel and residential spaces on the upper floors.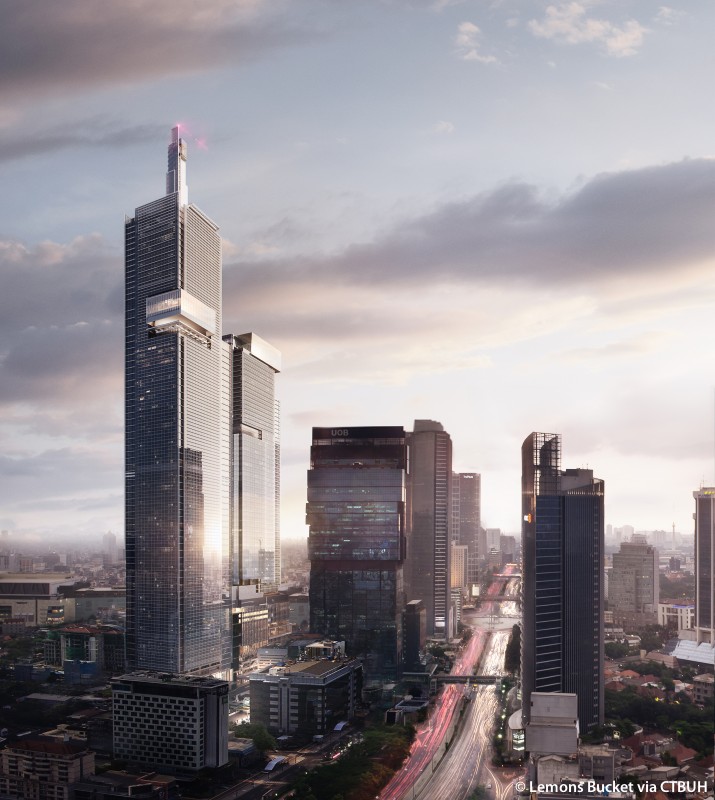 Above: The two towers have made a dramatic presence on the Jakarta skyline. Image courtesy of KPF.
Beneath the observation deck is an outdoor "skywalk", allowing thrill-seekers to be tethered to the building as they view the city 250-meters above the ground.
"Our design for the project as an integrated live, work, stay, play destination at the fundamental heart of Jakarta builds upon KPF's experience creating place-centric mixed-use destinations around the world," KPF Design Principal Robert Whitlock said in a press release.
"With the unique mix of program types, the connections to public transportation and the provision of public open space, we think this project will advance the goal of furthering Jakarta's place as one of the world's great cities."
The development is targeting a Greenmark certification and employs several design strategies to best achieve sustainability and energy efficiency.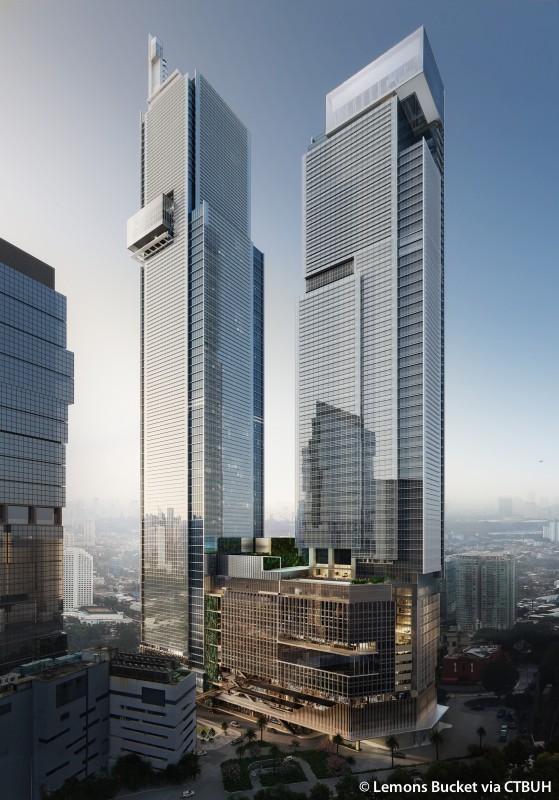 Above: The development is lawyered like a vertical city. Image courtesy of KPF.
Autograph Tower will be the fifth tallest building in the world to be completed in 2021.
Other notable high rises completing this year include the 385-metre PIF Tower in Saudi Arabia, the 426-metre Dongguan International Trade Center, the 435-metre 111 West 57 Street in New York, and the 436-metre Riverview Plaza in Wuhan.
These incredible skyscrapers are exhibiting the construction industry's resilience in the face of the COVID-19 pandemic.
Comments
---