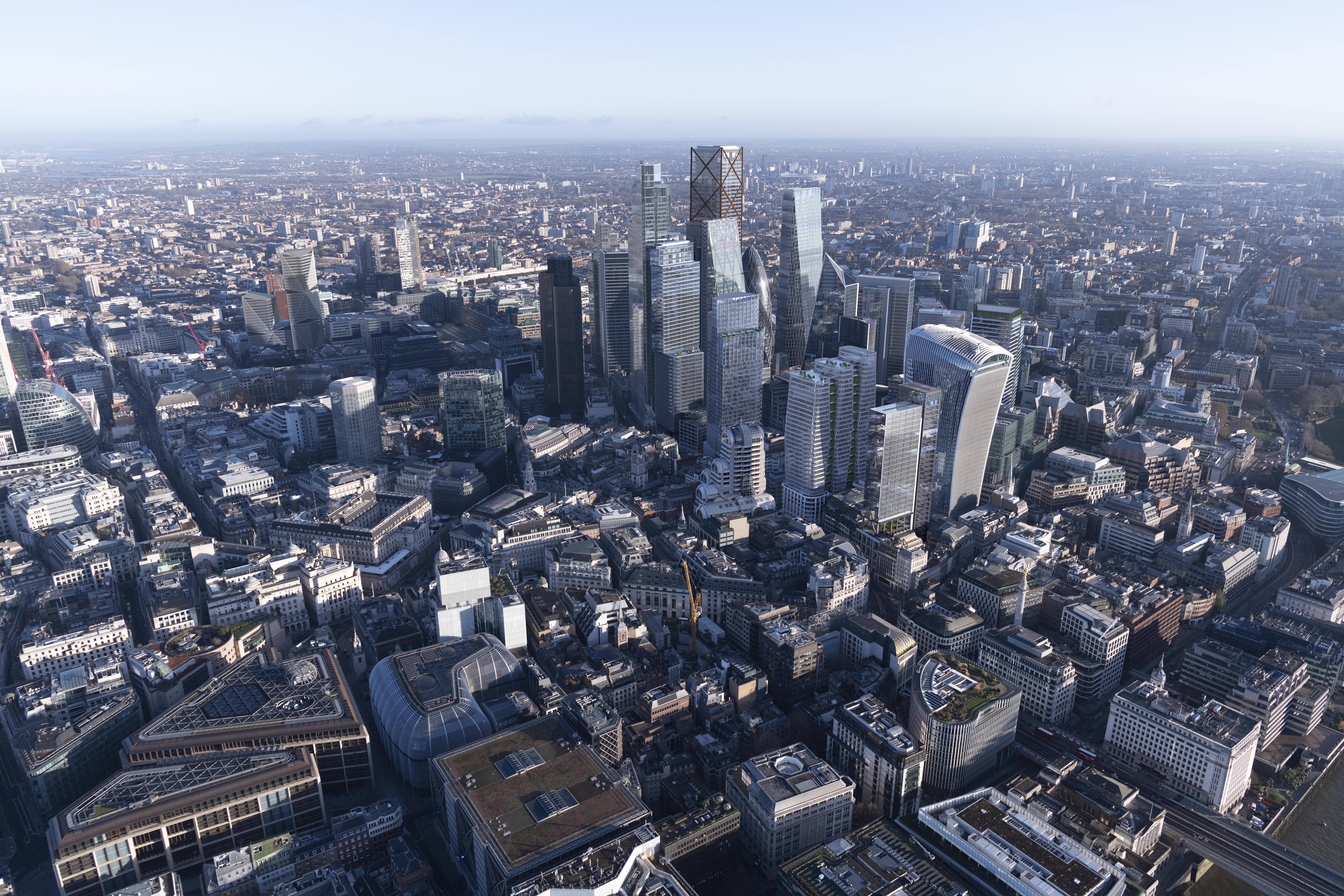 CITIES
New renderings showcase London's future skyline
NEW renderings released by the City of London Corporation show how dramatically the City skyline is expected to have changed by the mid-2020s.
The images showcase a number of new proposals that have sought approval over the last 12 months, including 50 Fenchurch Street, 55 Gracechurch Street, 60 Aldgate High Street, 70 Gracechurch Street and 2-3 Finsbury Avenue.
Many of these new proposals are part of the "City Plan 2036" which aims to close the gap between the central cluster of towers where the buildings colloquially known as the Gherkin and Cheese Grater are and where the infamous Walkie-Talkie now stands by itself.
Other changes as part of the plan include pedestrian priority areas, a push for off-site consolidation and the re-timing of freight and deliveries outside of peak hours.
Urban greening, new pedestrian routes through tall buildings and the inclusion of flexible and adaptable office floorspace has also been greatly encouraged.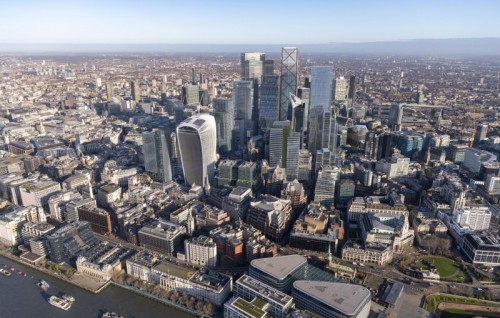 Above and Below: How London's crowded skyline will appear by the mid-2020's. Image courtesy of Didier Madoc Jones of GMJ and City of London Corporation.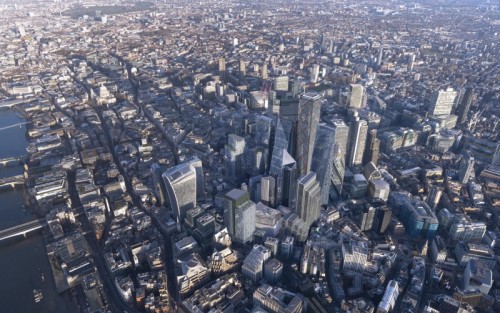 The skyscrapers that will make the most impact on London's skyline include the trellis-inspired 304-metre 1 Undershaft from Eric Parry Architects and the crystalline 263-metre 100 Leadenhall Street from Skidmore Owings and Merrill - which has already earned the moniker "Cheese Grater 2" from the British public.
While both these skyscrapers' final heights have yet to be fully approved and are subject to change they will make an undeniable addition to the already crowded collection of towers in London's Square Mile.
"These new CGI images clearly illustrate that the City office is here to stay, and the future of the Square Mile remains bright," Chair of the Planning and Transportation Committee at the City of London Corporation Alastair Moss said in a press release.
"The support shown from developers and investors who remain committed to providing world-leading office space in the City of London has been phenomenal. These developers have embraced trends - such as flexible workspace, world-class additions to the public realm and including an array of wellness practices such as greening - to ensure office buildings in the City remain fit for the future.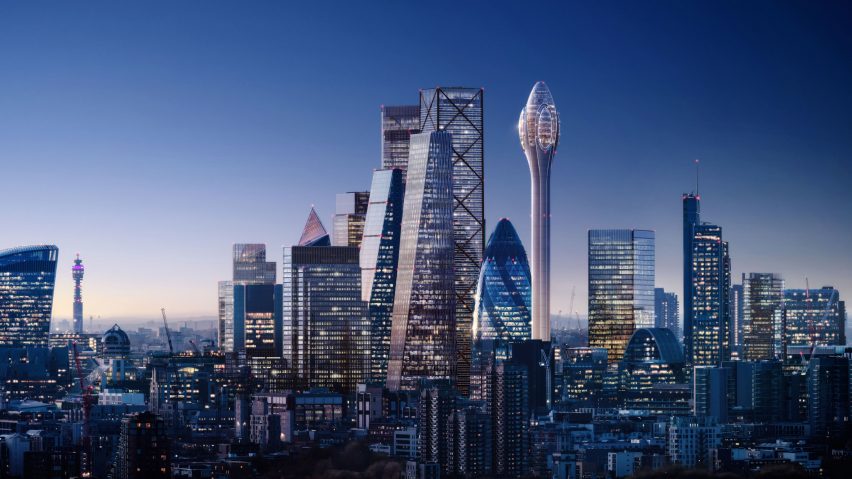 Above: The controversial Tulip remains absent from the new renderings. Image courtesy of DBOX for Foster + Partners.
"As we look towards the recovery from the pandemic, our planning pipeline is extremely busy with the anticipation of a swift return to the City as the leading place for business in a world-class environment."
Noticeably absent from the renderings is Foster + Partner's controversial companion to the Gherkin, the Tulip.
The 305-metre observation tower turned heads when first proposed in 2018, sparking a lively debate amongst the public about its necessity and unusual form.
The Tulip is currently the subject of a public inquiry.
Comments
---