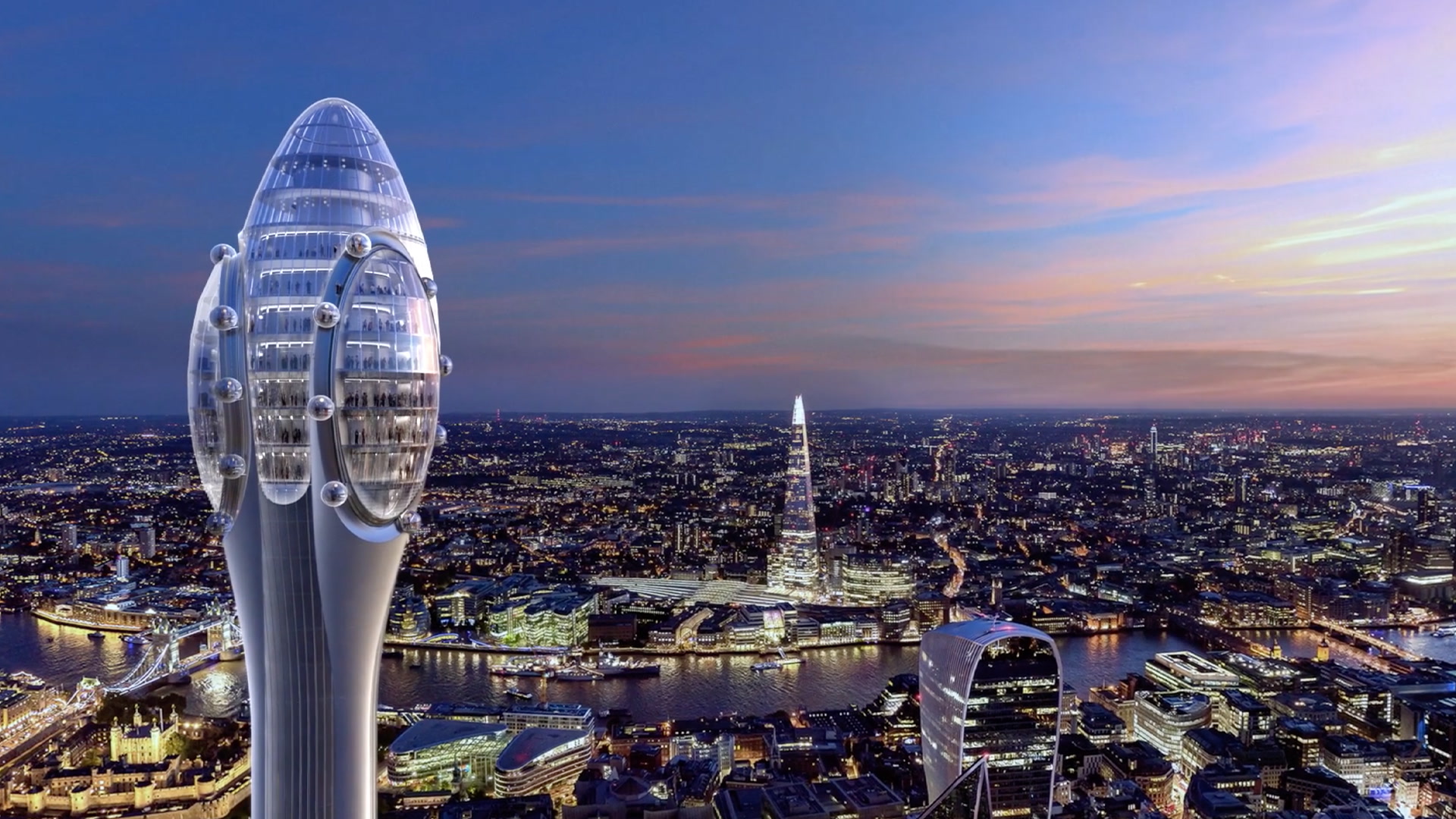 CITIES
London's controversial Tulip tower has finally been put to rest
THE PLAN to build a 305-metre high tulip-inspired observation tower in the middle of London has finally come to an end.
The long-gestating proposal from architecture studio Foster + Partners was first approved by the City of London Corporation in 2019, but then quickly vetoed by mayor Sadiq Khan, who claimed that it would provide "very limited public benefit" to London and that it was not the "world class architecture that would be required to justify its prominence."
Developers then took the proposal to the Planning Inspectorate and after several delays finally got their answer: a resounding no.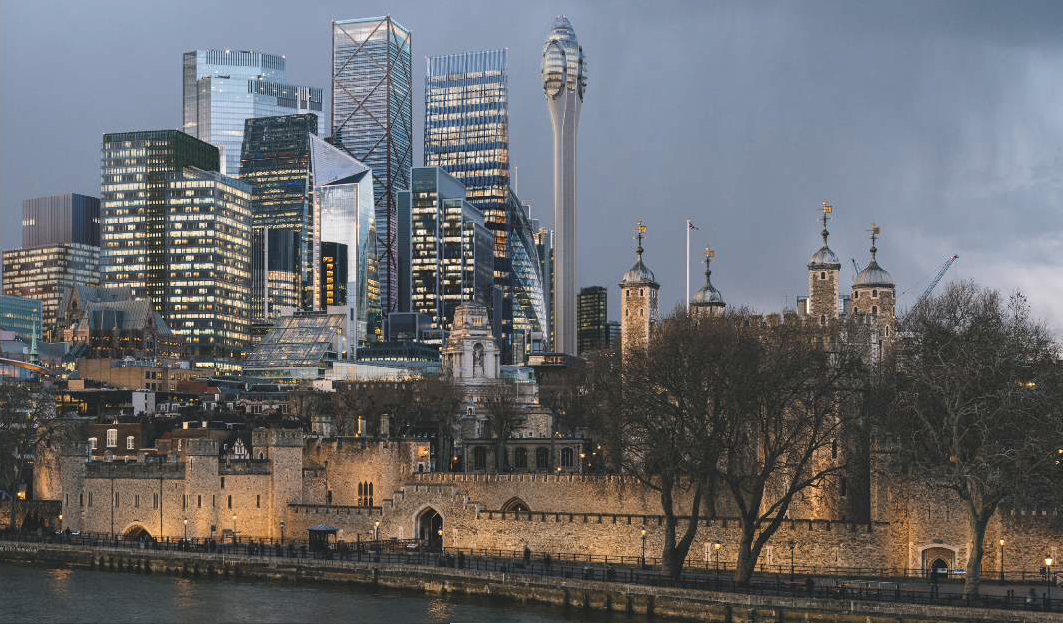 Above: The Tulip would have dramatically altered the London skyline. Image courtesy of Foster + Partners.
The proposed structure would have been the second tallest building in the UK, after the 310-metre Shard, and would have been an extension of Foster's iconic "Gherkin" building, officially known as 30 St Mary Axe.
The tower would have offered a range of facilities, including an educational space for some 20,000 pupils a year, a number of restaurants, skywalks and glazed gondolas that orbit its exterior.
The main structure would have been built from concrete, while high-performance glazing set within steel and aluminium frames would form the facade of the viewing decks.
The tower proved controversial when first announced with objections ranging from the overcrowding it would cause at street level, to the views it would obscure, to the "highly unsustainable concept of using vast quantities of reinforced concrete for the foundations and lift shaft," according to Ministers.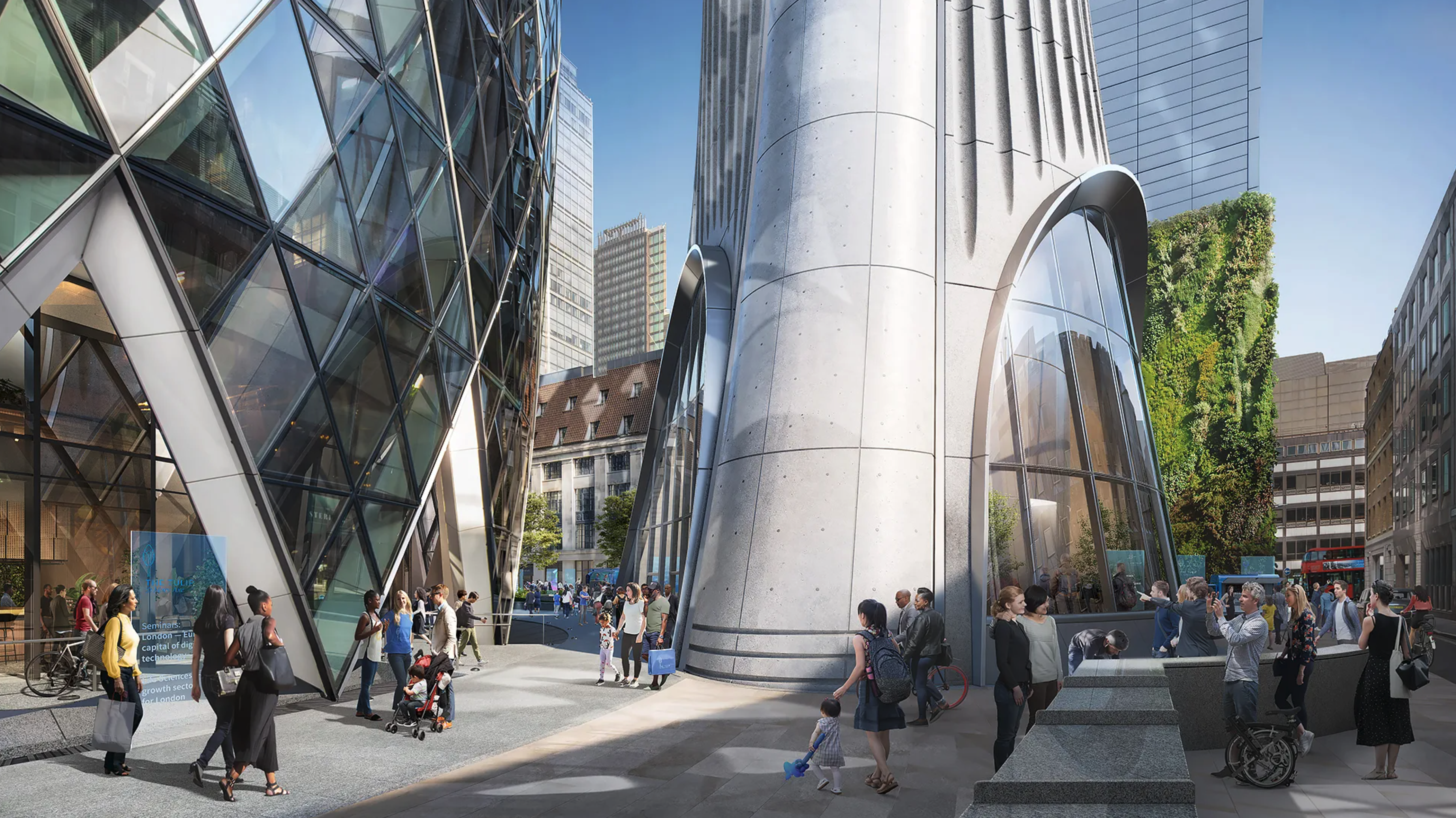 Above and Below: The Tulip would be built nearly on top of The Gherkin, potentially interrupting foot-traffic. Images courtesy of Foster + Partners.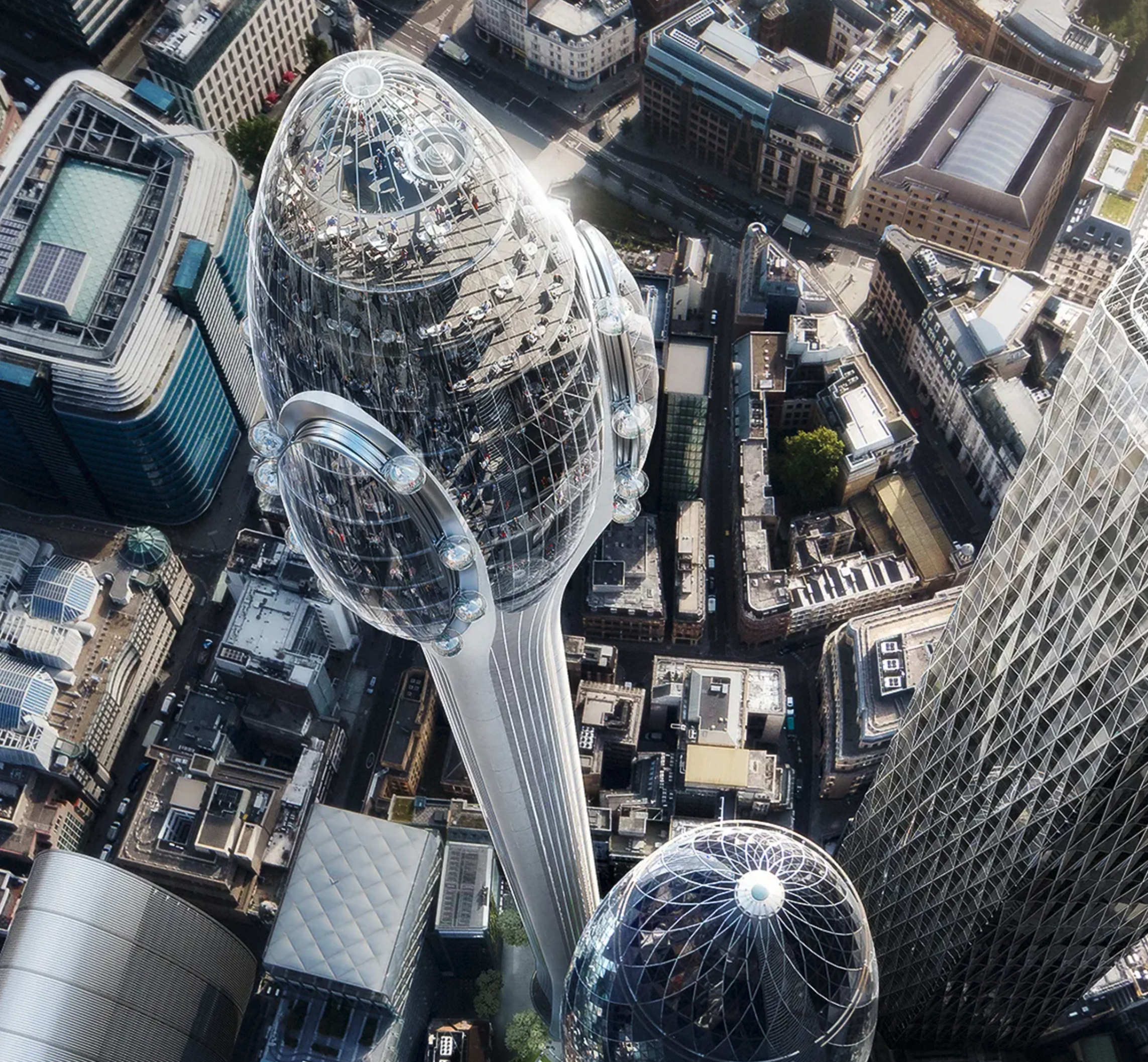 The final decision was made by UK housing minister Christopher Pincher on behalf of secretary of state, Michael Gove.
The decision followed a public inquiry and a recommendation from planning inspector David Nicholson to reject the scheme.
"The Tulip proposals exude extremes, the honed detailing and exquisite presentation are quite exceptional for this stage of any scheme," wrote Nicolson in his report.
"Conversely, the chosen purpose, form, materials and location have resulted in a design that would cause considerable harm to the significance of the Tower of London, and further harm to other designated heritage assets.
"It would do so for the gains that a new visitor attraction would provide to the economy, tourism and education, which are relatively modest by comparison with the City as a whole and with other nearby provisions."
The developer, Bury Street Properties said they were "disappointed by the UK government's decision to refuse planning permission for the Tulip. In our opinion, this project represented a unique opportunity to reaffirm London's world-leading reputation in architecture, culture, education, and tourism."

Comments
---