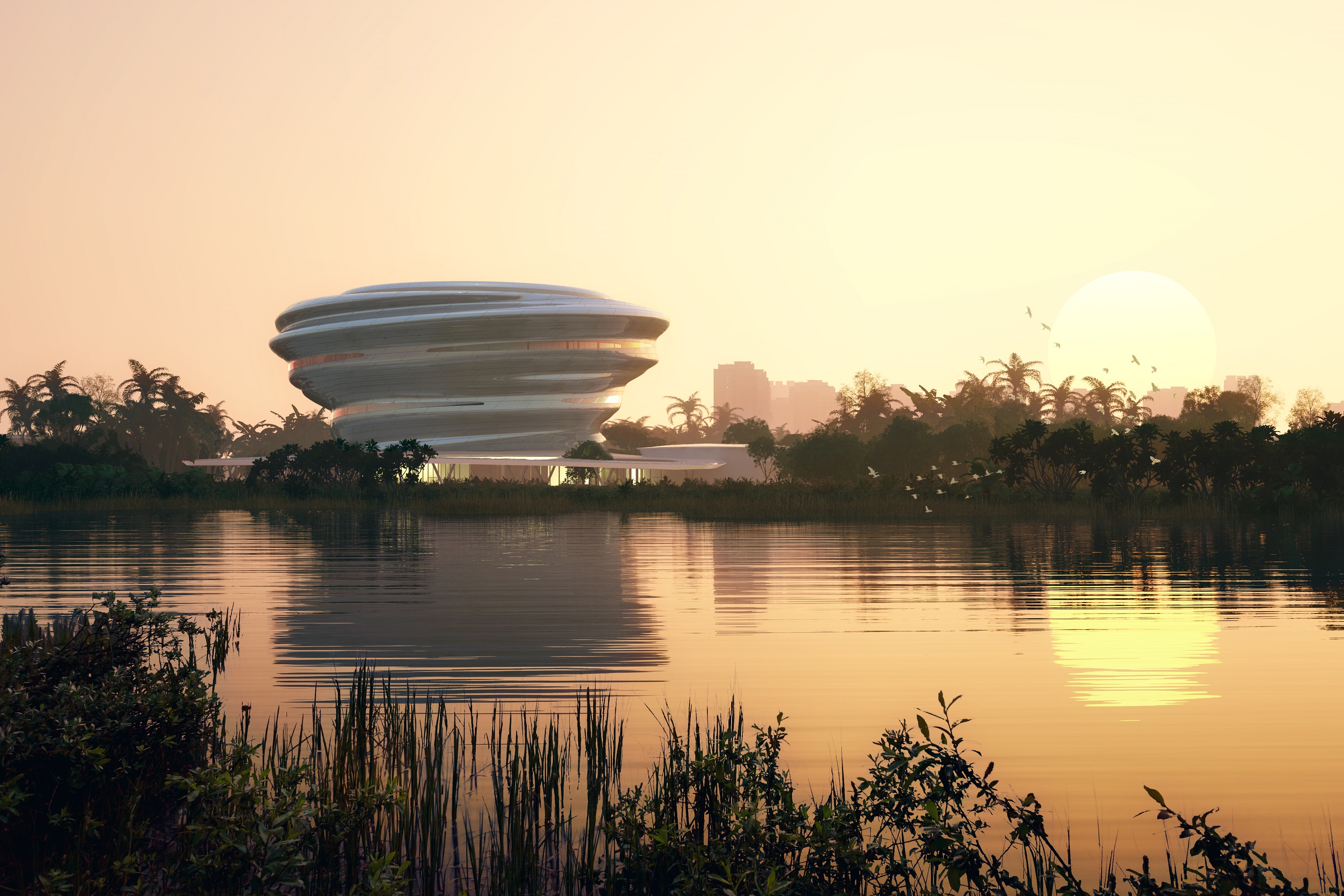 CITIES
China's new Science and Technology Museum is inspired by a cloud
MAD Architects has revealed the design of the new Hainan Science and Technology Museum in Haikou, the capital city of Hainan Province in China.
The 46,528 square metre building draws inspiration from cloud formations and local monsoon rain forests - ballooning upwards as it rises above the city. Its facade will be made from a fibre-reinforced plastic, giving the exterior an added reflective quality, while a skylight at the top of the dome will allow natural light to flood the central atrium.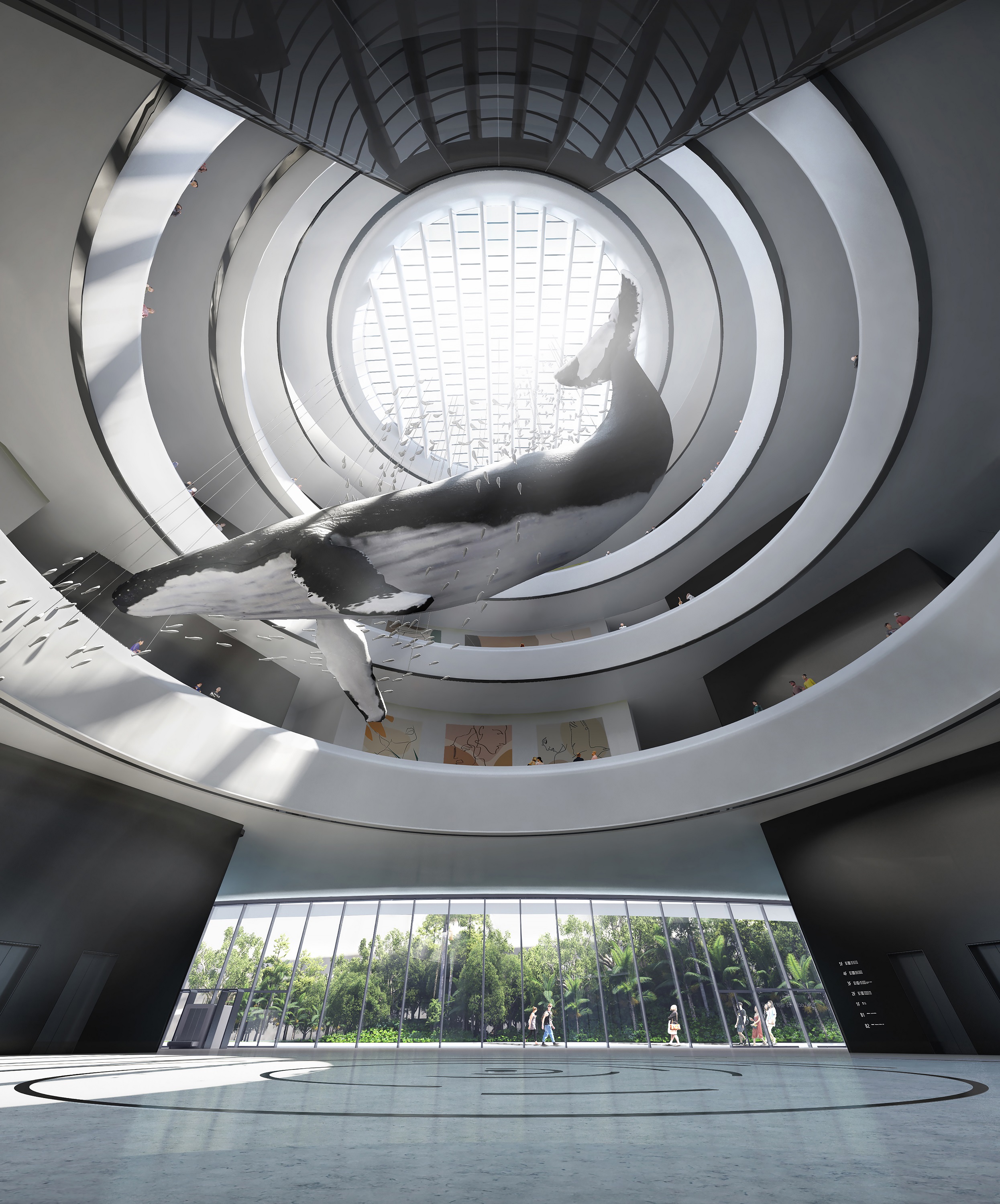 Above and Below: Visitors will enter at the fifth floor and descend downwards through the building. Image courtesy of Mad Architects.
Inside the museum will be permanent exhibition spaces, a planetarium, a giant-screen theatre and a flying theatre.
Visitors will enter at the fifth floor and travel downwards through the building.
The museum's interior structure will be made of three floor-to-ceiling cores, curved trusses, spiral ramps, and a roof, all exposed to "achieve harmony between the architectural forms and structural system," MAD Architects explains in a press release.
"A spiralling, sloping exhibition space ascends from the central hall over five floors, connecting visitors across the museum."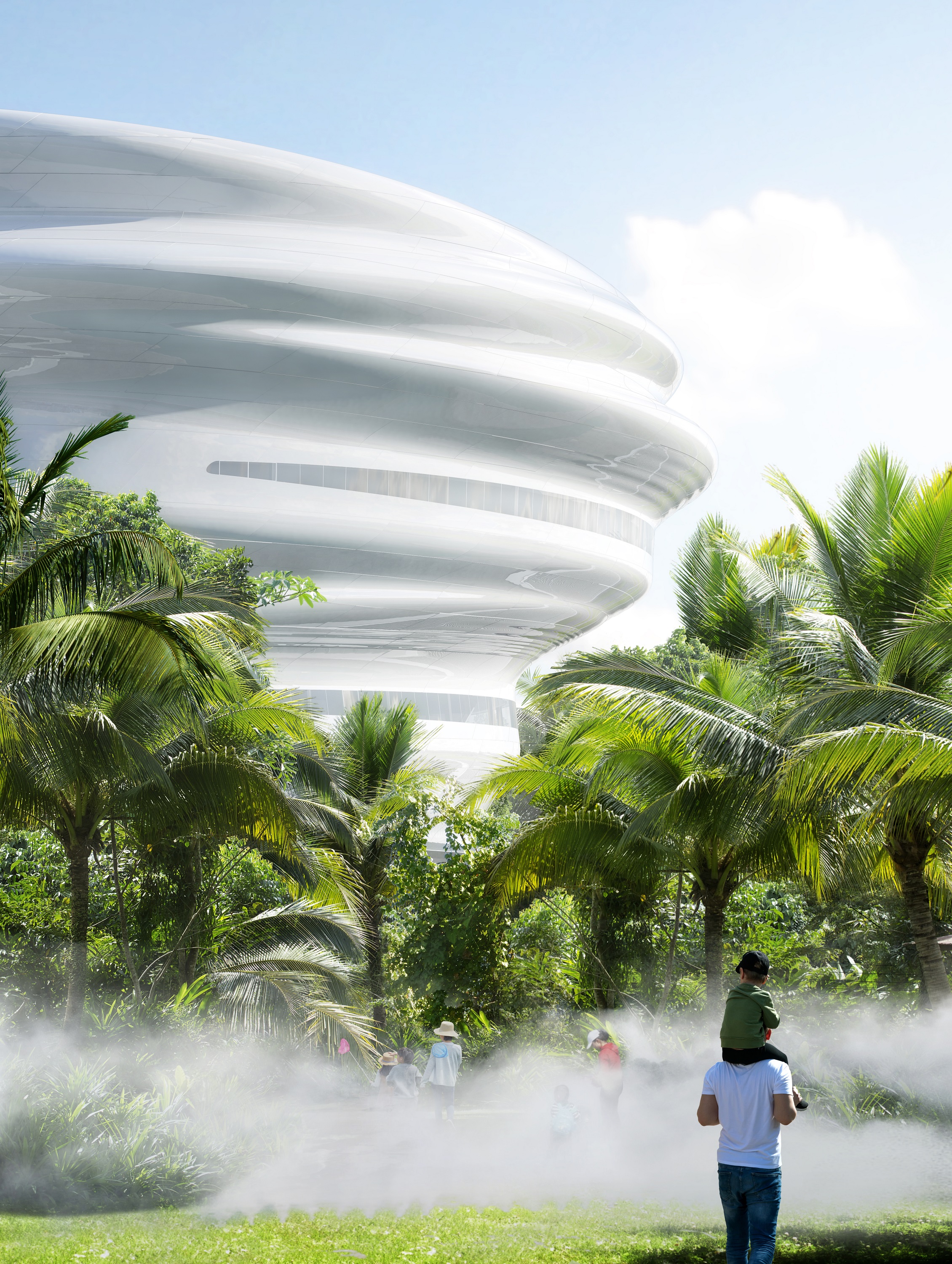 Above and Below: The museum will be in constant dialogue with nature. Image courtesy of Mad Architects.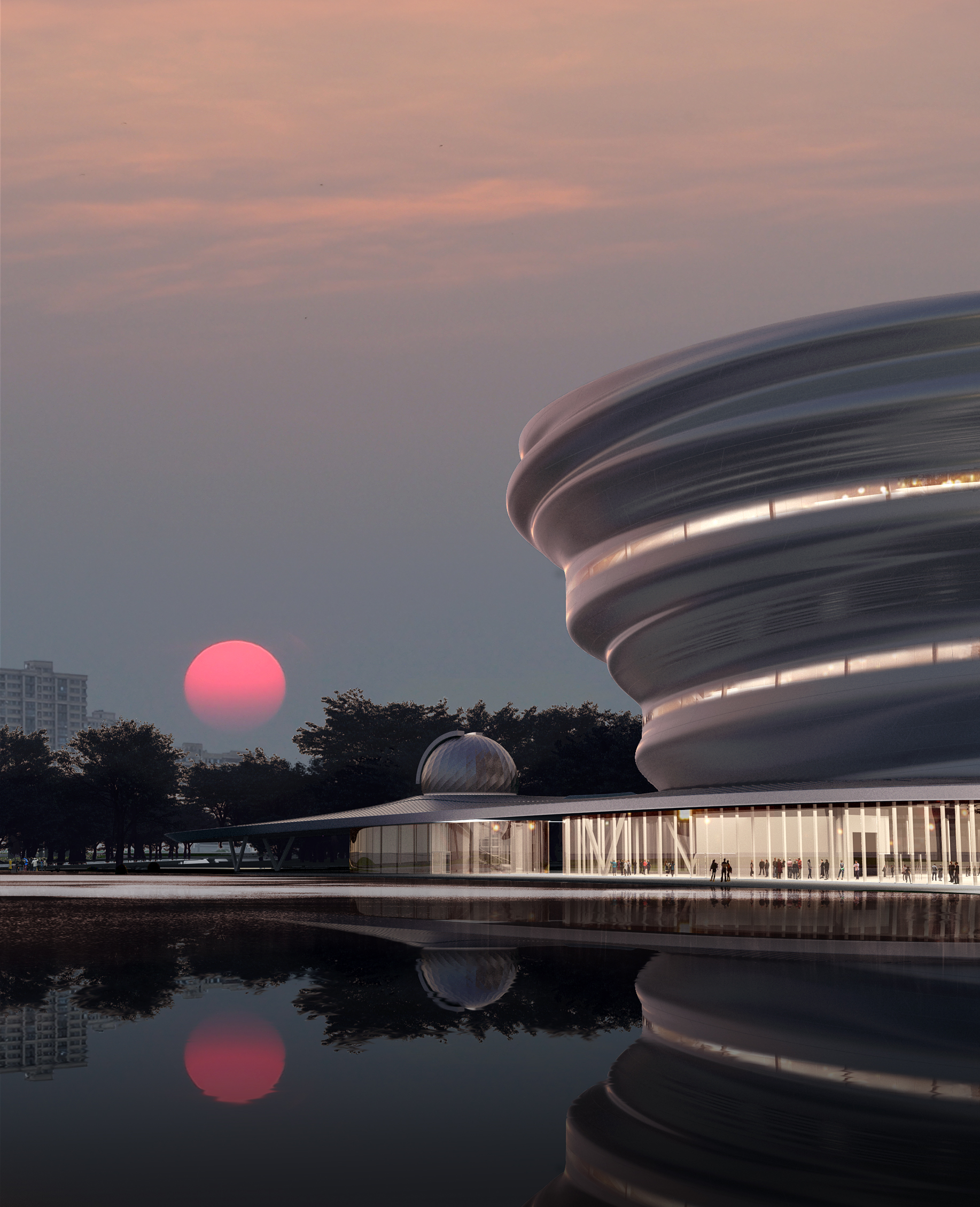 While the interior of the building is a place of academic discovery, the exterior is all about nature.
An undulating canopy extends outwards from the ground floor, creating a space that can accommodate visitors in Haikou's humid and rainy climate.
Other outdoor public spaces include a crater-like sunken plaza and a reflecting pool.
The building itself is nestled between stadiums and the National Wetland Park. MAD Architects has described the building as a "primeval rainforest (where) technology of the future meet", a building that is in constant dialogue with nature.
Construction is due to begin this year with the project opening to the public in 2024.
Mad Architects is an architectural studio based in Beijing, this museum is the studio's second major public project in Hainan. The studio is behind a number of high profile projects, including the curvaceous new Jiaxing Civic Center.
Comments
---