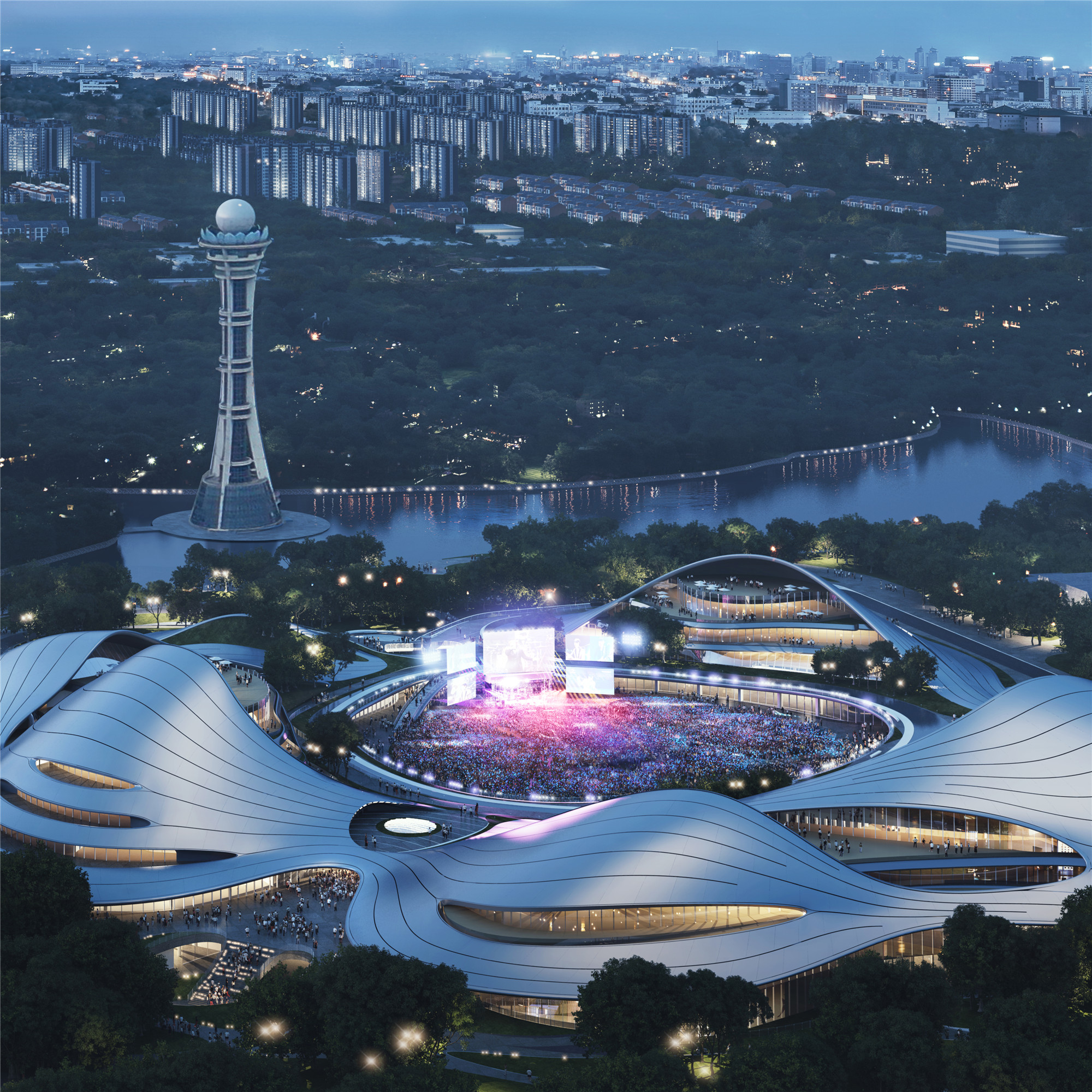 CITIES
This is Jiaxing's curvaceous new Civic Center
THE final design for the new Jiaxing Civic Center has been revealed.
Designed by Chinese-based MAD Architects, led by Ma Yansong, the 180,000 square metre building is the latest major public project the studio has created for the city, after the Jiaxing Train Station was revealed earlier this year.
The Civic Center will actually hold three venues: the Science and Technology Museum, the Women and Children Activity Center, and the Youth Activity Center.
The Center will be located in a prominent position within the city - adjacent to the South Lake, a historic lake in the South of Jiaxing, and the Central Park, the largest park in the city.
Above: The Civic Center is the latest MAD-helmed public project for the city of Jiaxing. Image courtesy of MAD.
Each of the venues will be arranged around a circular 6,000 square metre lawn and will be linked by a curving roof meant to evoke the appearance of a piece of tarpaulin floating in the wind.
The rest of the building is inspired by the ancient canal towns that sit on the banks of the Yangtze River.
There will also be an amphitheater, a sunken plaza and a 350m-long landscaped corridor and running path.
Speaking in a press release, Ma Yansong explained the central concept behind the Center: "A civic center, first and foremost, must be a place that attracts people; a place where children, youth, seniors, and families are willing to come together on a daily and weekly basis.
"We have created an undulating ring to serve as a garden-like living room for the city: an embrace."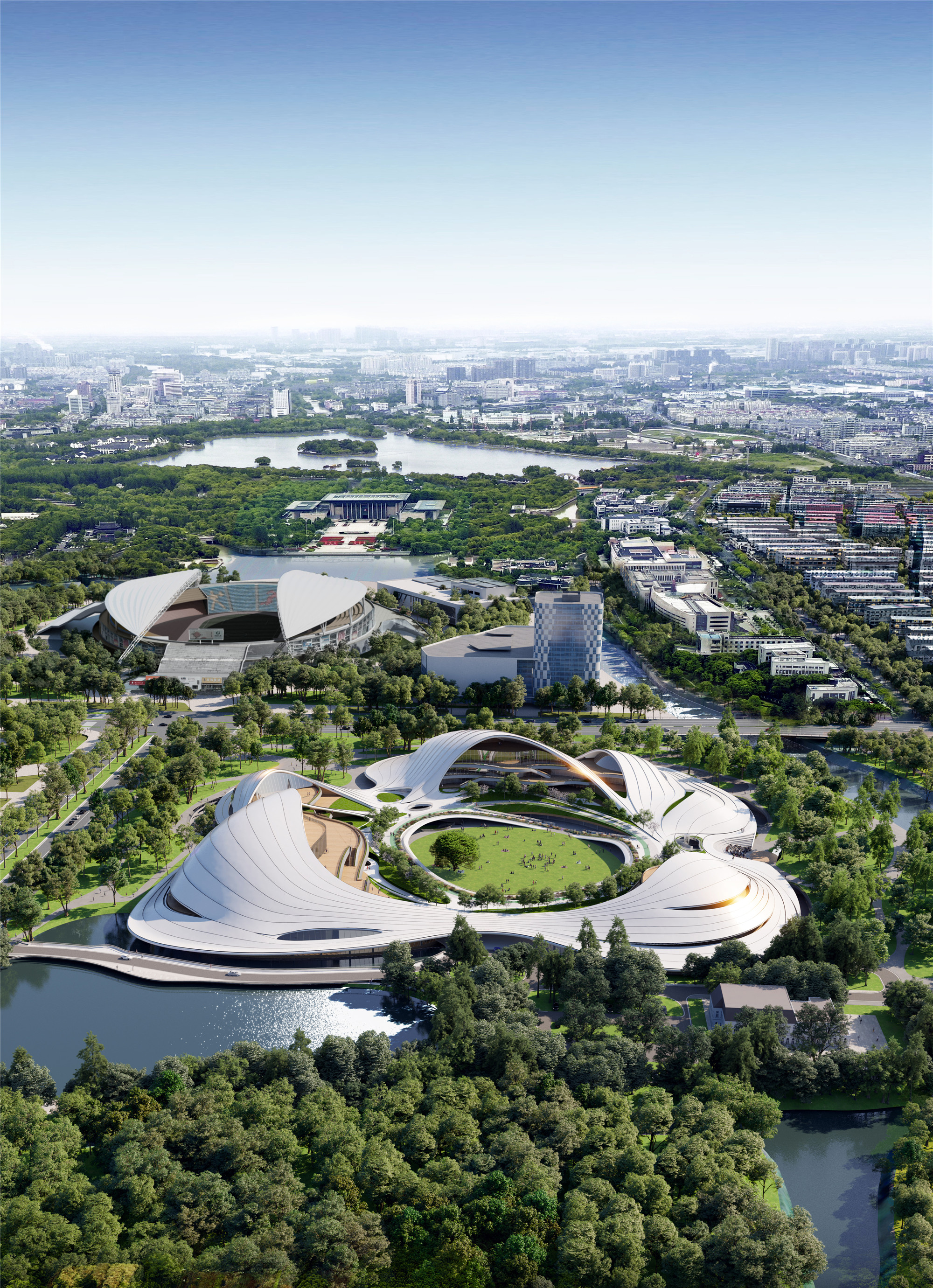 Above : The Civic Center is centred around a 6,000 metre square lawn. Image courtesy of MAD.
The Center is meant as an artistic entity built on an urban scale, the project is one where both people and buildings can interact and create a dynamic new urban space. As such, the buildings appear to rise and dissipate into the landscape.
By linking the three venues and avoiding the wasteful repetition of service spaces, the design offers more space for people and nature, and enhances the building's energy-saving attributes.
The 6,000 square meter lawn also becomes a new type of urban public space, where every citizen can gather, rest and play, while also participating in a variety of activities or visiting the exhibitions.
The Center is due to complete construction by the end of 2023.
Comments
---