NORTH AMERICA
Turning a "Big-Box" Store Into a School
Youtube Views

VIDEO VIEWS
A "BIG-BOX" store on the outskirts of Waukegan, Illinois, has been transformed into a school for 400 students in less than a year.
The 55,000 square foot new high school stands on a 115,300 square foot lot and comprises 18 classrooms, three science labs, offices, canteen, library and common indoor and outdoor areas.
It is expected to expand in the future with additional facilities as student numbers grow.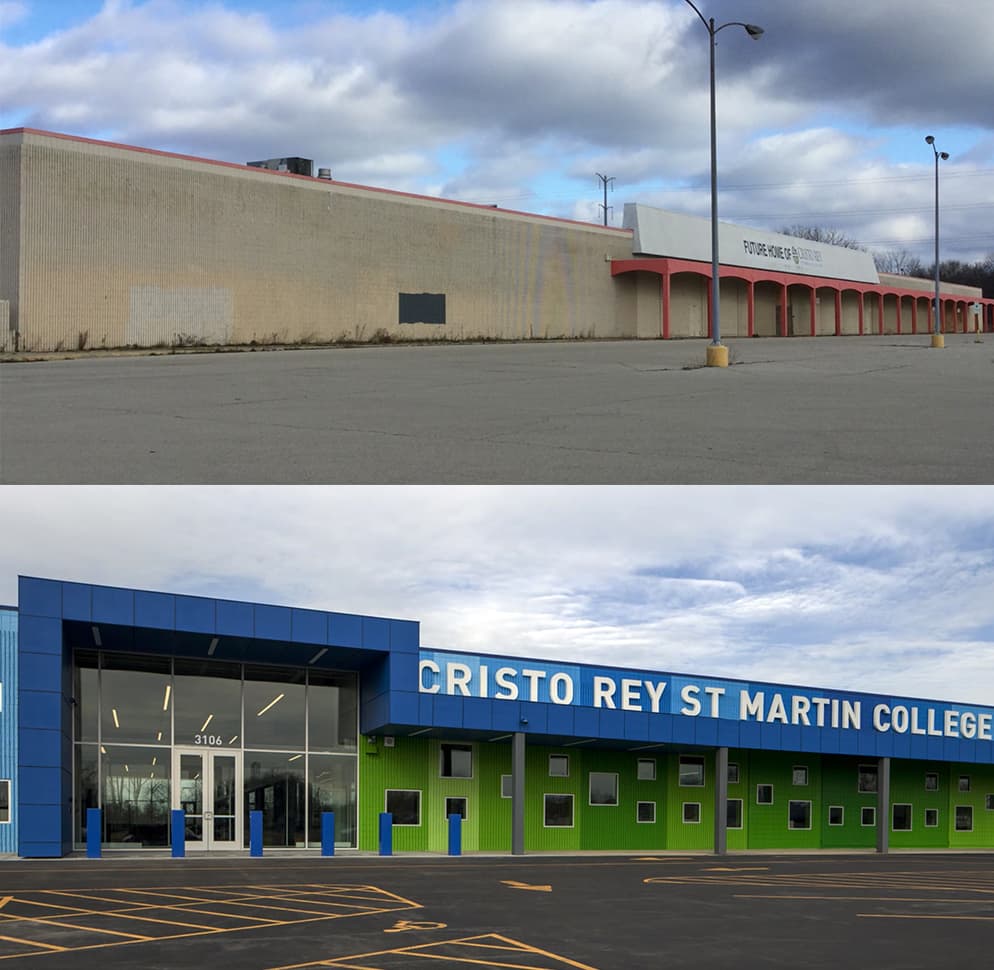 Above: Before and after images showing the conversion of a "bog-box"store into a school for 400 students. Below: Before the refurbishment, there was no natural light inside the structure (image courtesy of EarthCam).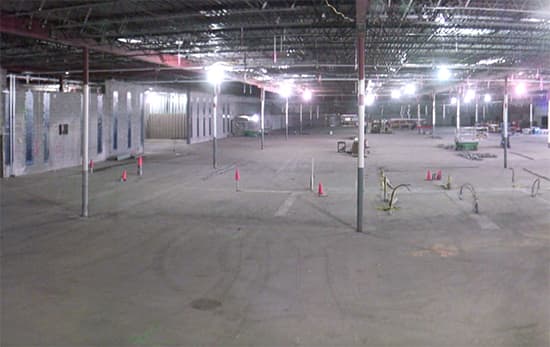 In order to bring natural light into the building, 29 large skylights have been created, and a new HVAC system has been installed in order to create a more pleasant indoor environment.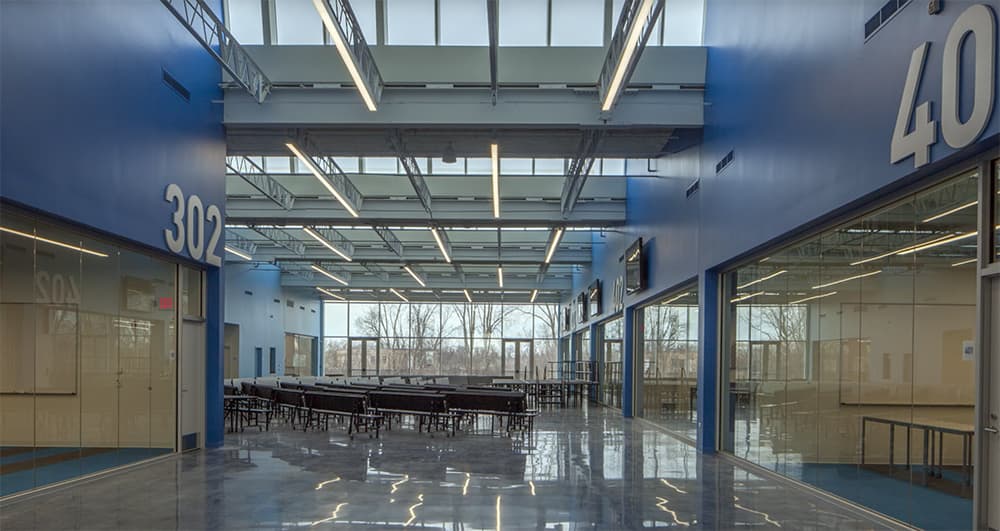 Above: New skylights create a bright, naturally-lit environment, more suitable to a school (image courtesy of EarthCam).
Initial designs for the site were created by JGMA Architects, though they were significantly simplified during the construction phase.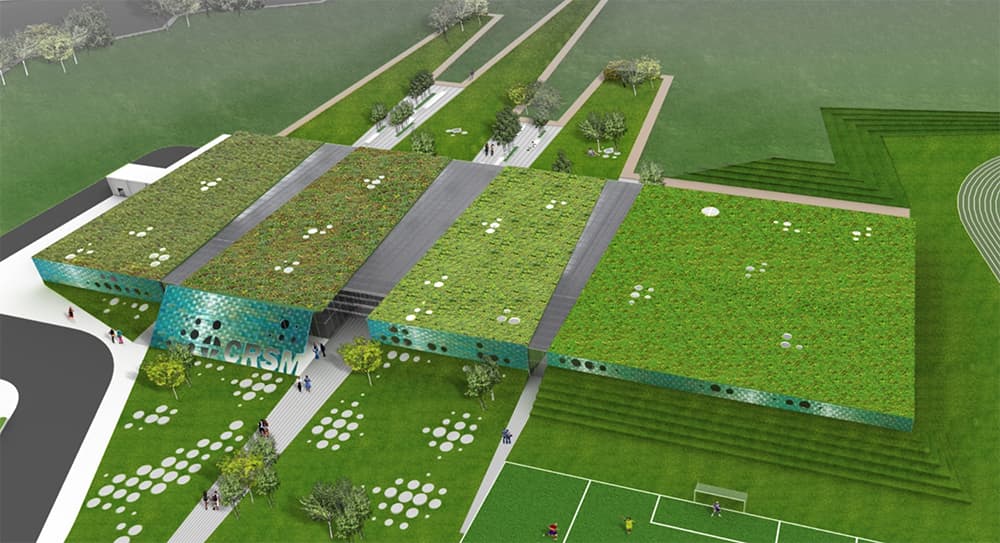 Above: Preliminary plans by the architects have been adapted to suit the school's budget and delivery timetable (image courtesy of JGMA Architects).
The cost of the conversion was USD $18.5 million and follows a growing trend in the United States, where abandoned suburban "big-box" stores are being turned into libraries, fitness centres and go-karting venues.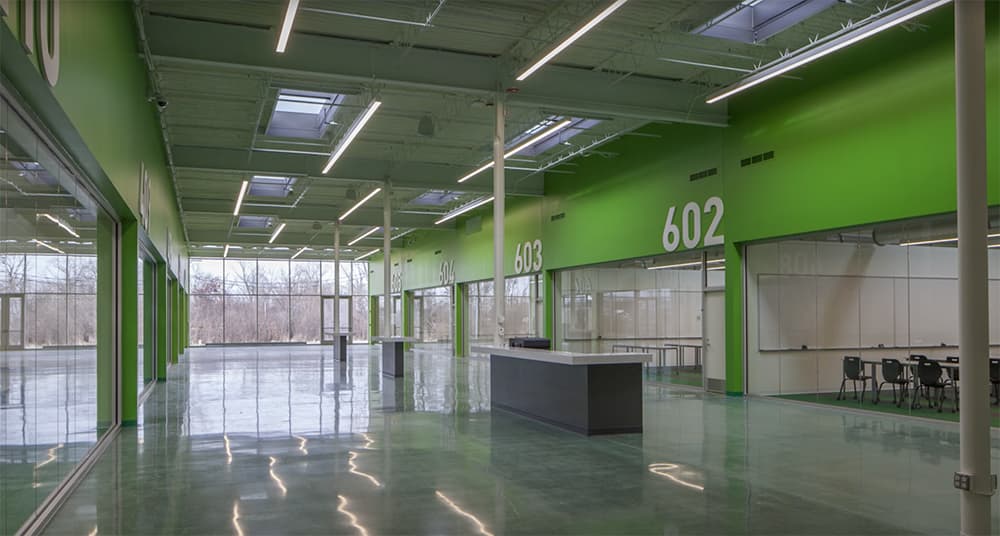 Above: An innovative approach to adaptive reuse is necessary when dealing with highly specific building types such as suburban strip malls ( image courtesy of EarthCam).
The structure's new user, Cristo Rey St. Martin College, is a faith school catering to students from disadvantaged backgrounds and has been named one of "America's Most Challenging High Schools" by the Washington Post six years in a row.
Comments
---