Cities
The Tallest Skyscrapers Under Construction in 2023
Youtube Views

400,305

VIDEO VIEWS
Video hosted by Fred Mills. This article and video are brought to you by NOVATR.

Despite the pandemic, despite a global shortage of labour and materials, it seems like nothing can stop the skyscraper.

Join us as we travel from the top of the New York skyline to Down Under to round up the tallest buildings being built across the globe.

From desert supertalls and jaw-dropping infinity pools to epic sky bridges, these are some of the tallest skyscrapers under construction in 2023.

Middle East - Dubai, United Arab Emirates
Ciel Tower
Height: 365-metres
Completion: 2024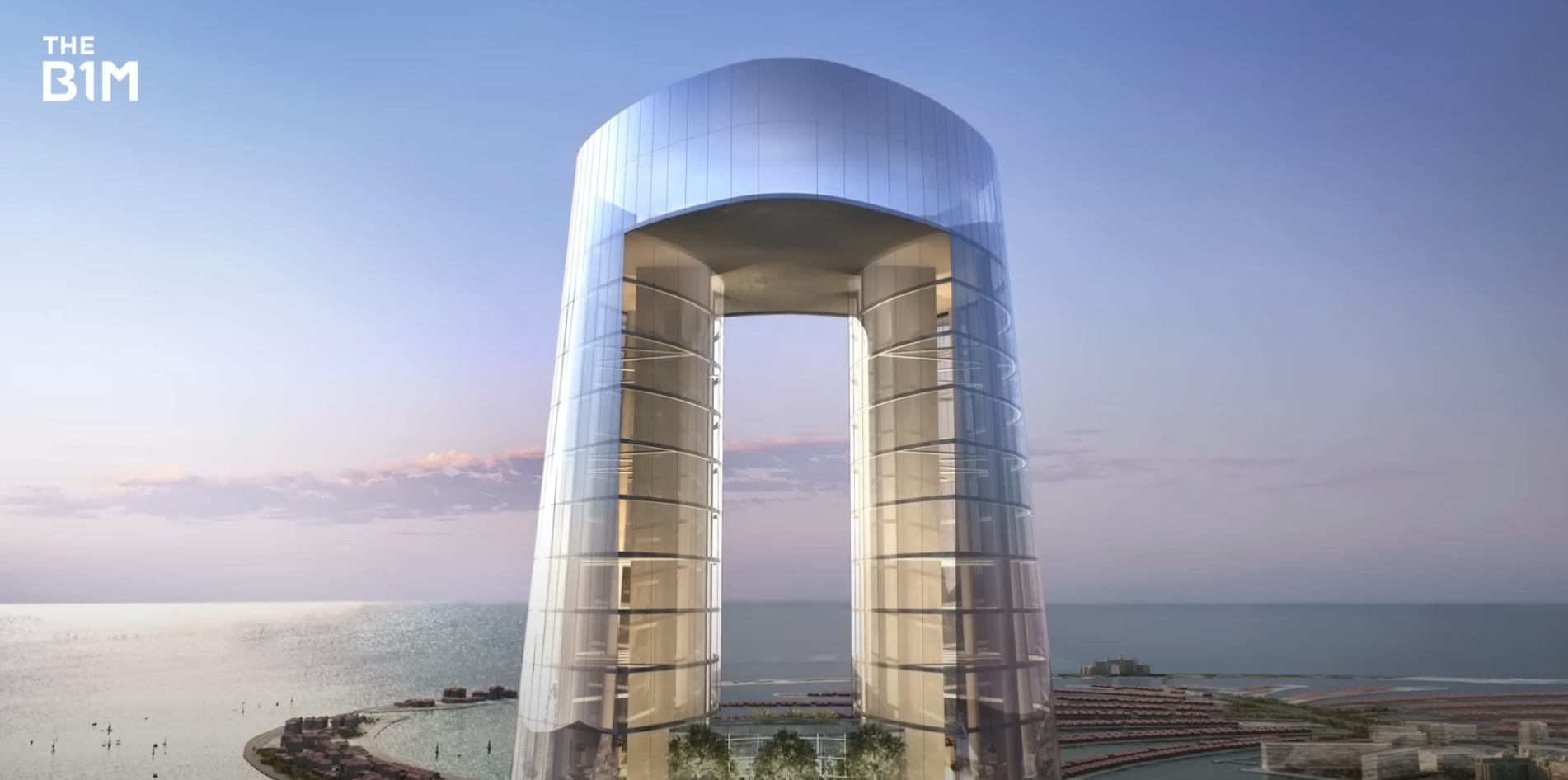 Above: Ciel Tower. Image courtesy of NORR Group.
The city that loves to break world records is at it again. Now joining the world's tallest building, observation wheel and, er, picture frame will be the new world's tallest hotel.

Ciel Tower will be an astounding 365 metres high - taller than its original design initially had it

With more than 1,000 guestrooms and suites across its 82 floors, every part of this building screams luxury – but its most impressive feature is arguably the open air observation deck at its crown, complete with an infinity pool that dips out right into the Dubai skyline.

The hotel finds itself under construction just as Dubai's tourism industry is bouncing back. The emirate hosted 7.28 million international overnight visitors in 2021 – that's up 32 per cent year-over-year according to the Dubai Media Office.
Soon the city's visitors will have another destination to add to their list

North America - New York, United States
270 Park Avenue
Height: 423-metres
Completion: 2025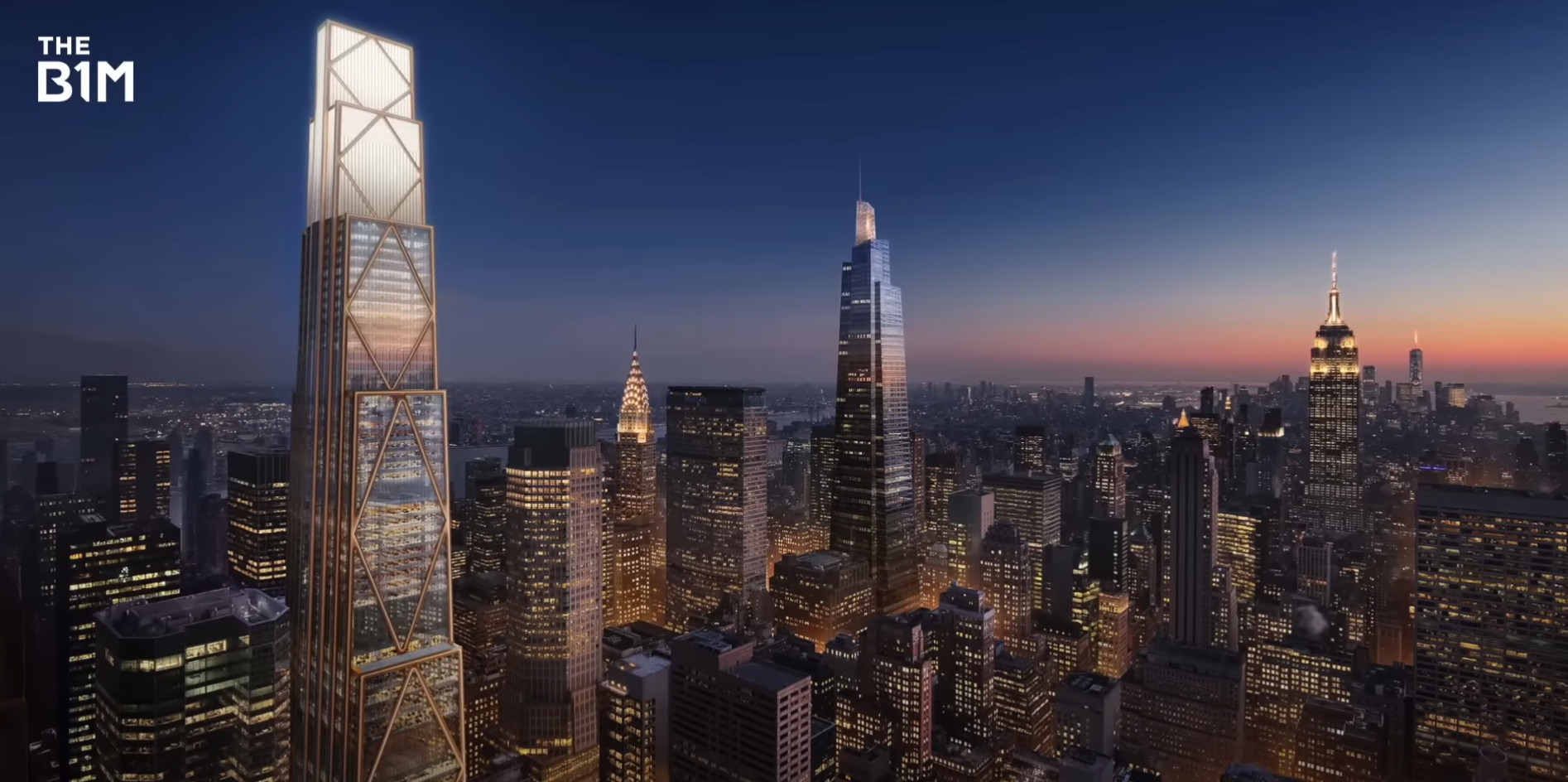 Above: New York's tallest new skyscraper. Image courtesy of Foster + Partners.
Meet New York's comeback skyscraper – a 423-metre new supertall anchoring Midtown that'll be taller than the Empire State, and dwarf the nearby Chrysler Building.
While it may be world-famous, this part of town has long-been in need of improvement.

There's been little new office construction here over the last two decades and the average age of the district's buildings is 70 years old.

As the USD $3BN new headquarters for banking giant JPMorgan Chase, 270 Park Avenue is out to change that with premium high-end office space.
Designed by Foster + Partners, the skyscraper's stepped-back profile intentionally harks back the city's iconic art deco towers of the early 20th century.
Africa - Cairo, Egypt
Iconic Tower
Height: 393-metres
Completion: 2023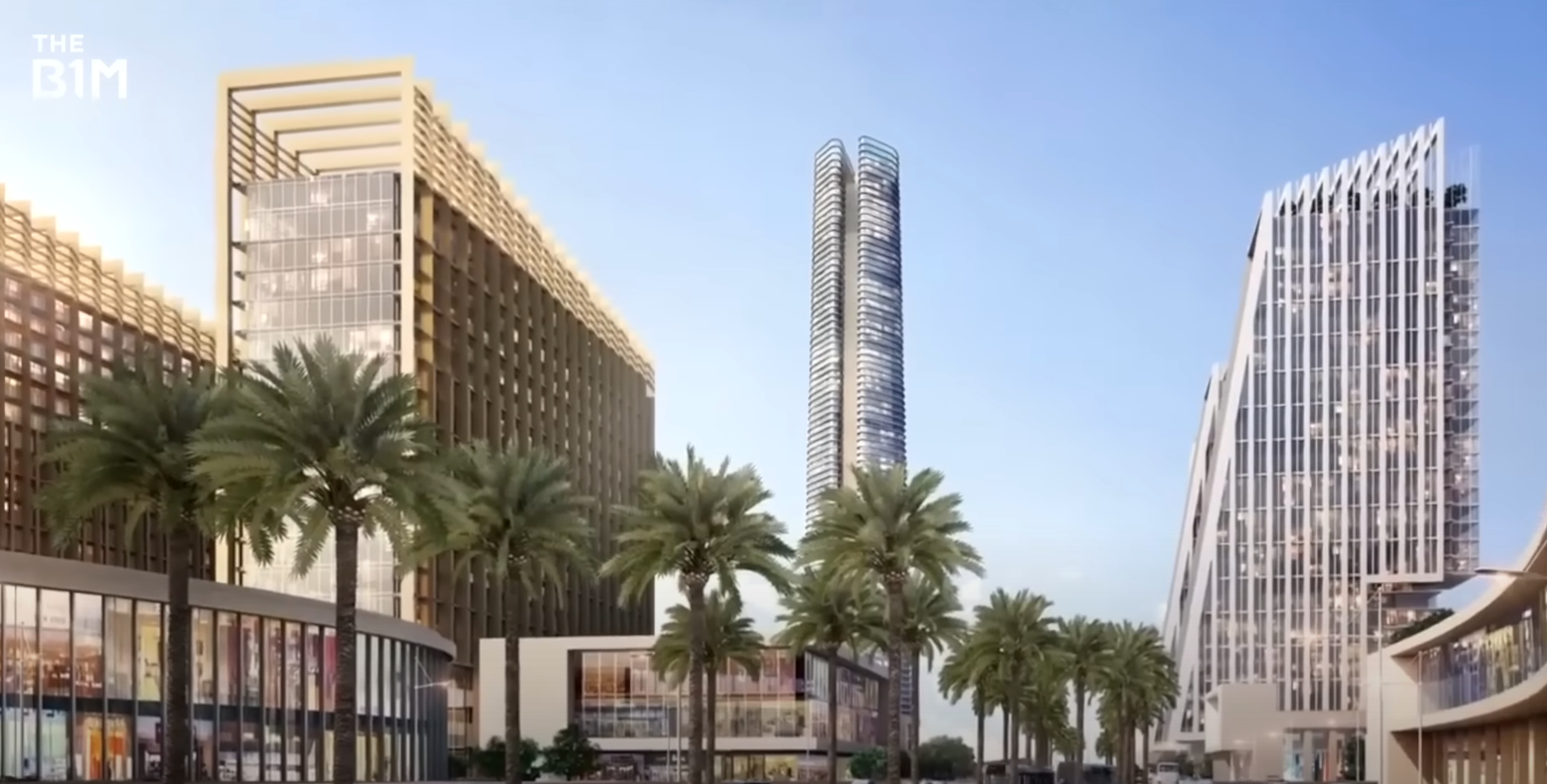 Above: Africa's supertall in the desert. Courtesy of Dar Al-Handasah.

Africa is finally getting its first supertall.

Boldly called the Iconic Tower, this 393-metre structure is set to become the crown jewel of Egypt's new capital city; a mega development around 45 kilometres east of Cairo.

The entire Egyptian government will relocate into a new purpose-built monumental district that's roughly the same size as Singapore.

There'll be new buildings for official ministries, the Egyptian parliament and a sprawling presidential palace.

Anchoring it all, the new skyscraper will absolutely dwarf Africa's last tallest skyscraper, the 234-metre Leonardo building.

Set to include offices, the tower's top floors will offer apartments and a five-star hotel. The building has already structurally topped out and is set to be fully complete later this year.

Oceania - Melbourne, Australia
308 Exhibition Street
Height: 231-metres
Completion: 2023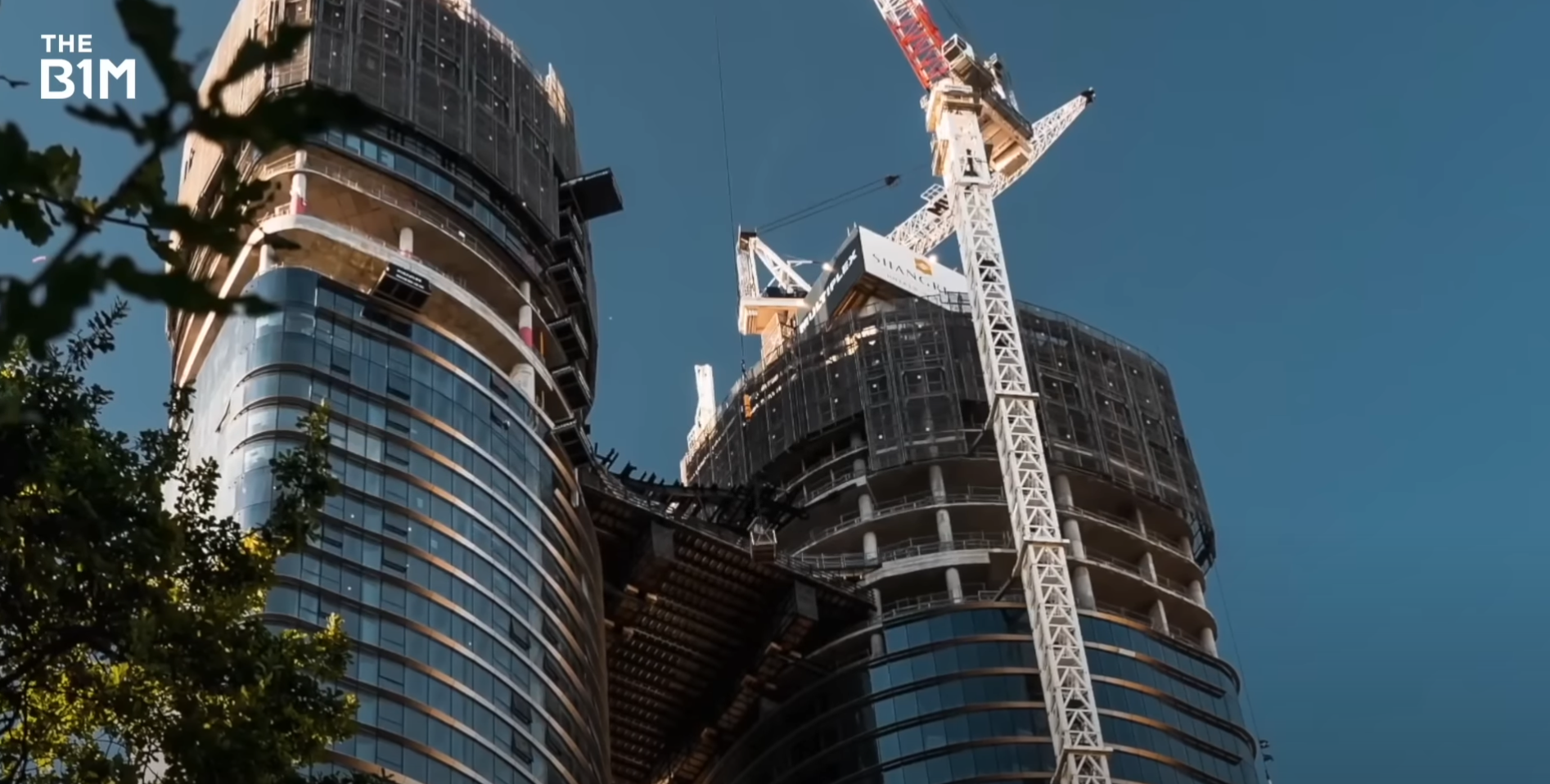 Above: Melbourne's twin towers. Courtesy of Cox Architects.
Melbourne's skyscraper boom continues – it's now the tallest city in Australia by far according to the Council on Tall Buildings and Urban Habitat, with almost double the number of skyscrapers in London.
Due to complete this year, these 231-metre twin towers – containing a hotel and high-end apartments – are its latest addition.

Now as you've probably noticed, the most eye-catching feature of this project is the epic skybridge that spans between the two skyscrapers.

The multi-storey link includes a glass floor so those feeling brave can look down to the street some 40 storeys beneath their feet.

The link is actually much more than just an architectural feature. The towers use the skybridge to create a rigid connection between them, enabling them to share wind loads and enhancing their ability to withstand seismic activity.

The penthouse apartment here recently sold for AUD $39M, a new record for Melbourne. The owner even requested their luxury car be lifted by a crane into the apartment.
Asia - Nanjing, China
Greenland Jinmao International Financial Center
Height: 499-metres
Completion: 2025

Above: China's latest supertall. Courtesy of SOM.
China's skyscrapers have had a haircut. The country issued a ban on skyscrapers taller than 500 metres, while cities with less than 3M people can now only build as high as 150 metres.

Those who approve buildings taller than this are subject to "lifelong accountability" – according to an official statement from the Chinese government.

Despite the Greenland Jinmao International Financial Center coming in just under this limit at a daring 499-metres, it's still far and away the tallest building on this list – and when it completes in 2025 it'll be the 12th tallest building in the world, just behind Taipei 101.

To enable its immense height, structural arches are used to direct vertical loads to the corners of the tower and down to its foundations. They've been designed to give a modern nod to the gateways of Nanjing's ancient city walls.

All around the world the incredible construction industry is continuing to push the boundaries of engineering, and it seems there are clearly no limits to the heights we can achieve.

This video contains paid promotion for Novatr. Learn more about BIM and Computational Design courses to accelerate your career here.

Narrated by Fred Mills. Additional footage courtesy of Dubai Media Office, Foster + Partners, The Dronalist, CSEC Egypt, SP Setia, Cox Architecture and Skidmore Owings and Merril.
We welcome you sharing our content to inspire others, but please be nice and play by our rules.
Comments
---