TECH
The Suspension Bridge Built by Drones
Youtube Views

VIDEO VIEWS
VIDEO footage has emerged of a drone being used to construct the 2,009 metre (6,591 foot) long Chishuihe Bridge in southwest China.
The suspension bridge, with a main span of 1,200 metres (3,938 feet), will form a connection between the provinces of Guizhou and Sichuan when it completes in 2019.

Above: Artist's impression of the finished Chishuihe Bridge in southwest China (image courtesy of HighestBridges.com).
It has been revealed that drones were used to carry the first cable between the bridge's two support towers.
The steel road deck will be lifted into position once the main cables are complete.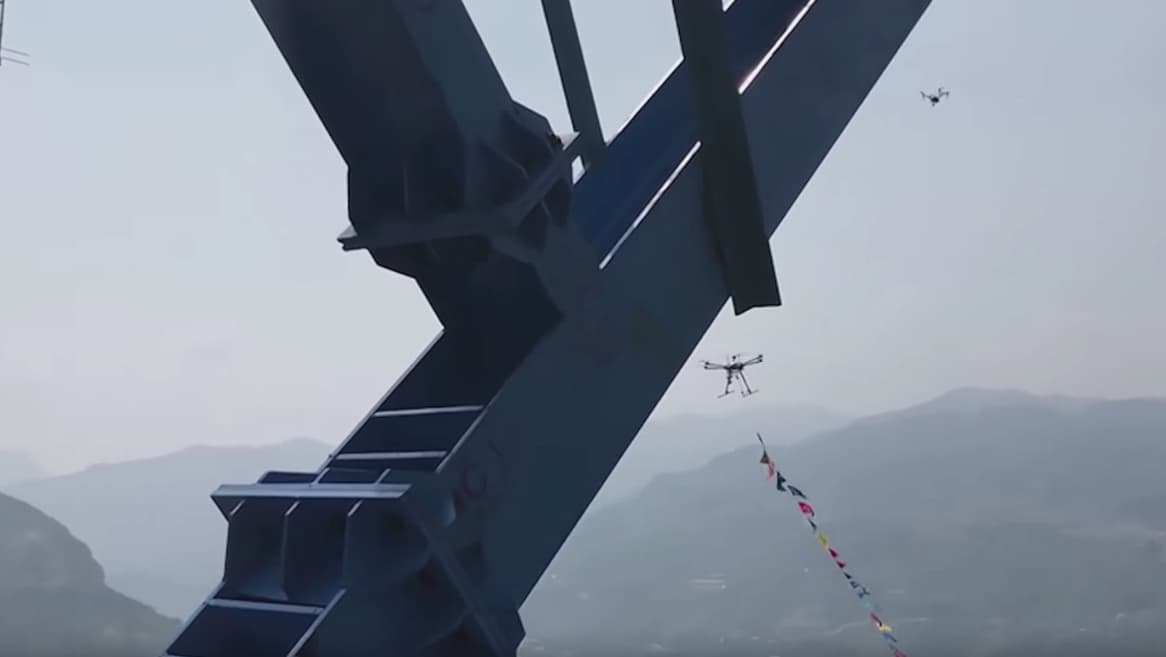 Above and Below: The drone carrying a cable between the bridge's two towers (image courtesy of New China TV and HigestBridges.com).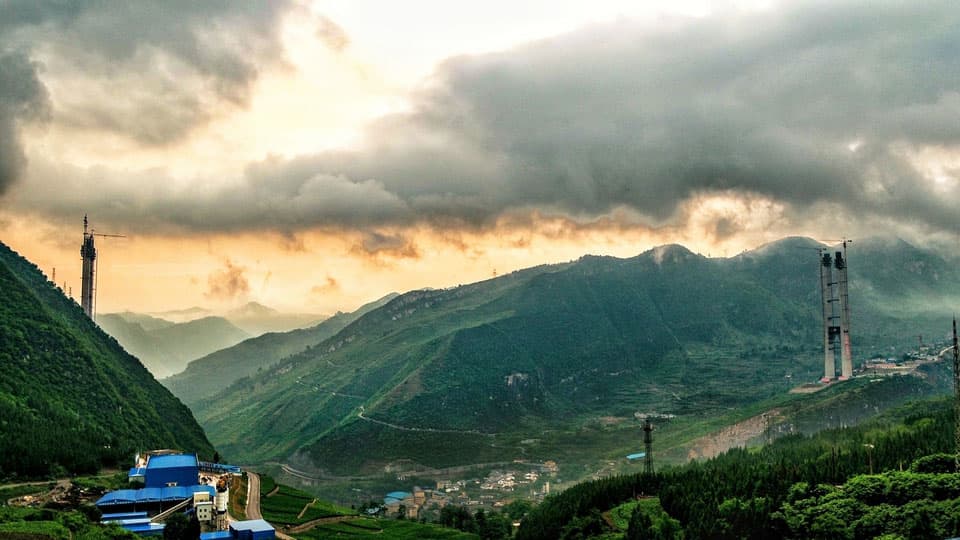 This is not the first time that Chinese engineers have used drones in this way.
In 2017, workers used the same method to construct the Xingkang Bridge in Sichuan and on the Longjiang Bridge in Yunnan, which completed in 2016.
In the past, engineers have claimed that this method is up to 100 times more efficient and 80% cheaper than carrying the cables by a boat, helicopter or mini-rocket (yes, a mini-rocket).
Above: Using drones to install the initial cables is more cost and time effective than conventional methods (image courtesy of New China TV).
The drones were not used to install all of the cables on the new bridge - the first, lighter cables were used as a guide to stretch successively heavier cables across the span.
Comments
---