Tech
Step Inside the Connected Construction Site
Youtube Views

122,940

VIDEO VIEWS
The B1M has tonight premiered "Step Inside the Connected Construction Site" – a compelling new documentary that explores the rise of connectivity and its impact on the construction sector.
Screened to a live audience at London's Ham Yard Theatre, the 14 minute film - developed with Procore Technologies - reveals how project teams around the world are beginning to leverage the full potential of connectivity and seeing it transform the schemes they are delivering; bringing people together, consolidating real-time digital information into powerful dashboards and dramatically improving productivity.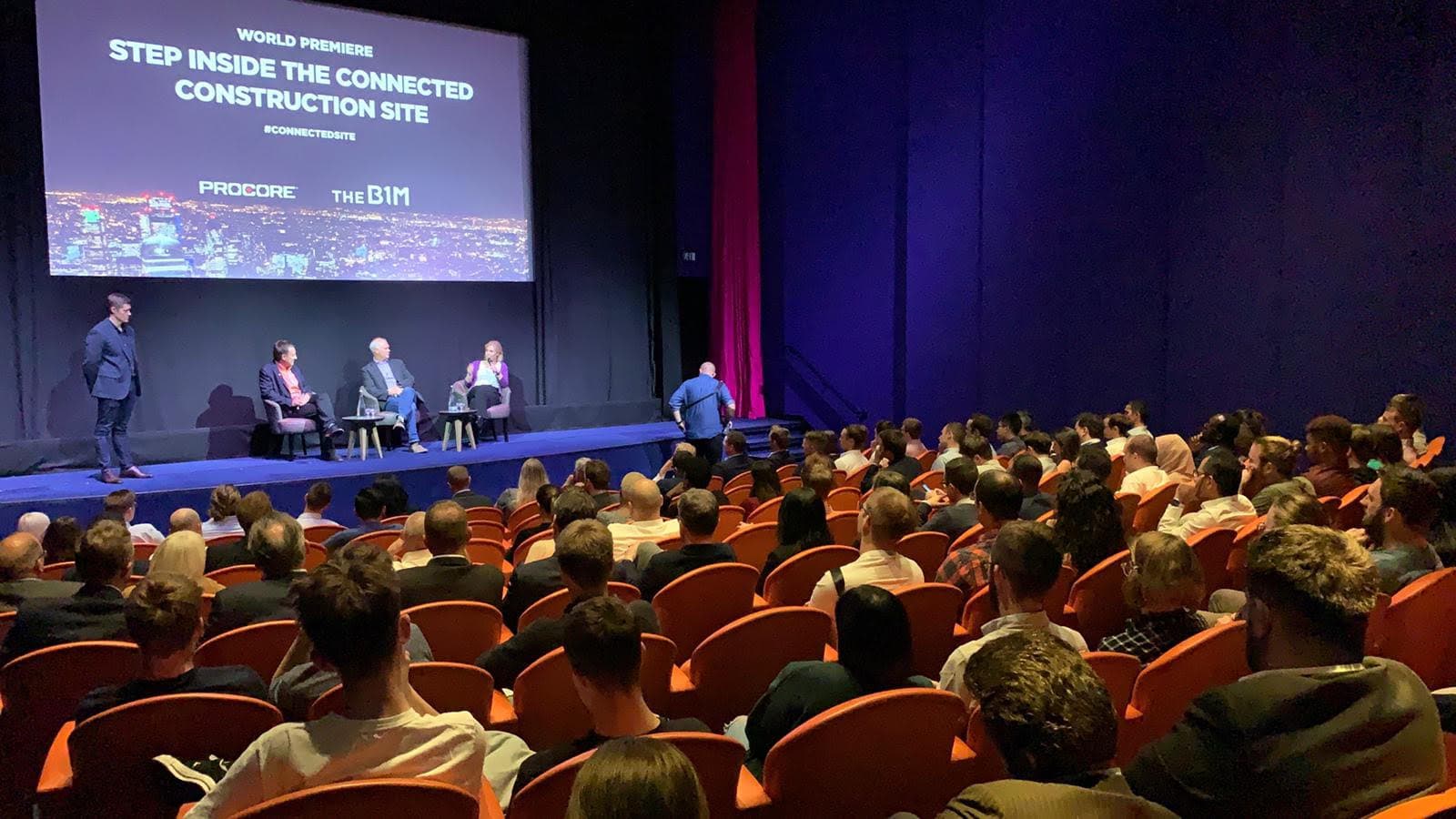 Above: The B1M's Fred Mills moderating the panel discussion following the screening.
In the past decade, our societies have become shaped by the connectivity that is enabled by digital technologies.

From the way we do business to how we shop, communicate with our friends and family, and even develop our opinions, this connected world is having a fundamental impact on our culture and way of life.
The introduction of connectivity into our already highly globalised society has seen the world begin to change at a pace not experienced before.
Enabling that change, underpinning the way that each of us lives our lives, and the way in which almost every organisation is able to function is the construction sector.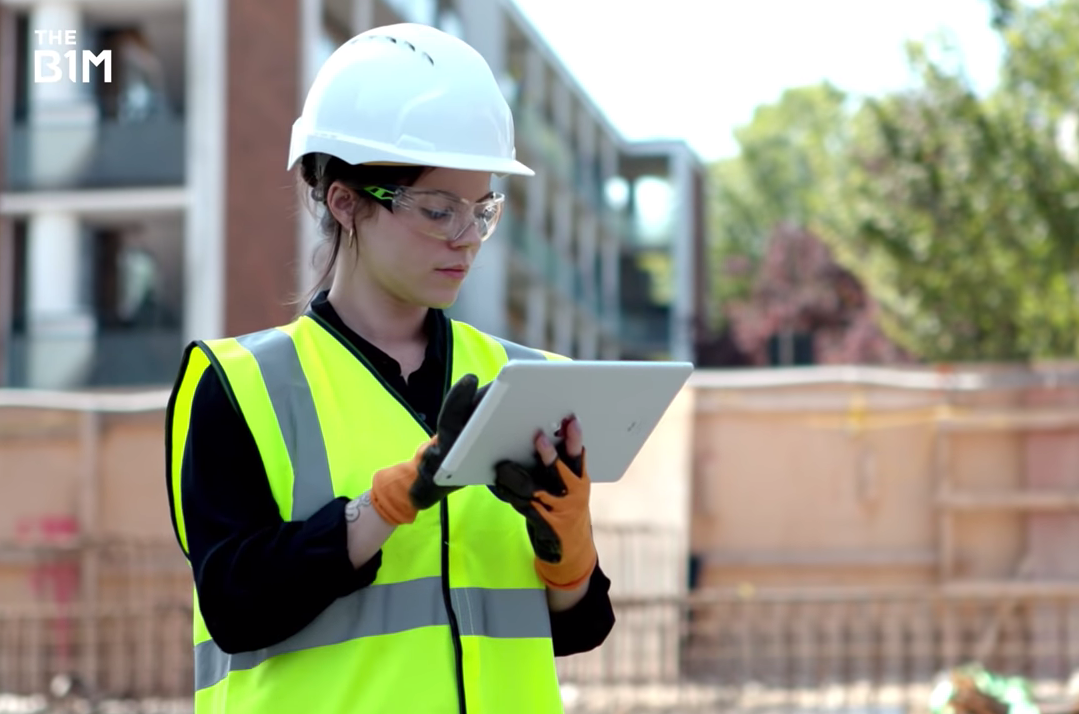 Above: Connectivity is disrupting the construction sector.
From the homes, we wake up in and the infrastructure that we travel on, to our workplaces, schools, hospitals and our vast cities – construction has a fundamental impact on nearly every human being on Earth.
Such influence makes it critically important to get our built environment right.
Now, project teams around the world are beginning to leverage the full potential of connectivity and seeing it transform the schemes they are delivering.
These "connected construction sites" put people first and aim to serve them in the most useful ways possible. They bring the people and the various elements of digital information about a construction project together into one place; a powerful dashboard that enables a scheme to be monitored, coordinated and controlled centrally.
Using cloud-based technology through platforms like Procore, connected sites make accurate information available to anyone who may need to see it, wherever they may be, regardless of the desktop or mobile hardware they are using.
They effectively create a "single source of truth" – a reliable connection to near real-time data about a project, that drastically reduces the time spent searching for information or checking that that information is correct.
The impact that connected construction sites have on the people that work on them is profound. They shatter the siloed working cultures that have encouraged adversity and long prevented the industry from collaborating – and replace them with transparency, building trust and improving morale among project teams; the most important asset to any construction scheme.
The centralised, cloud-based dashboards that connected sites create, can be used to pull in data from almost every aspect of a project.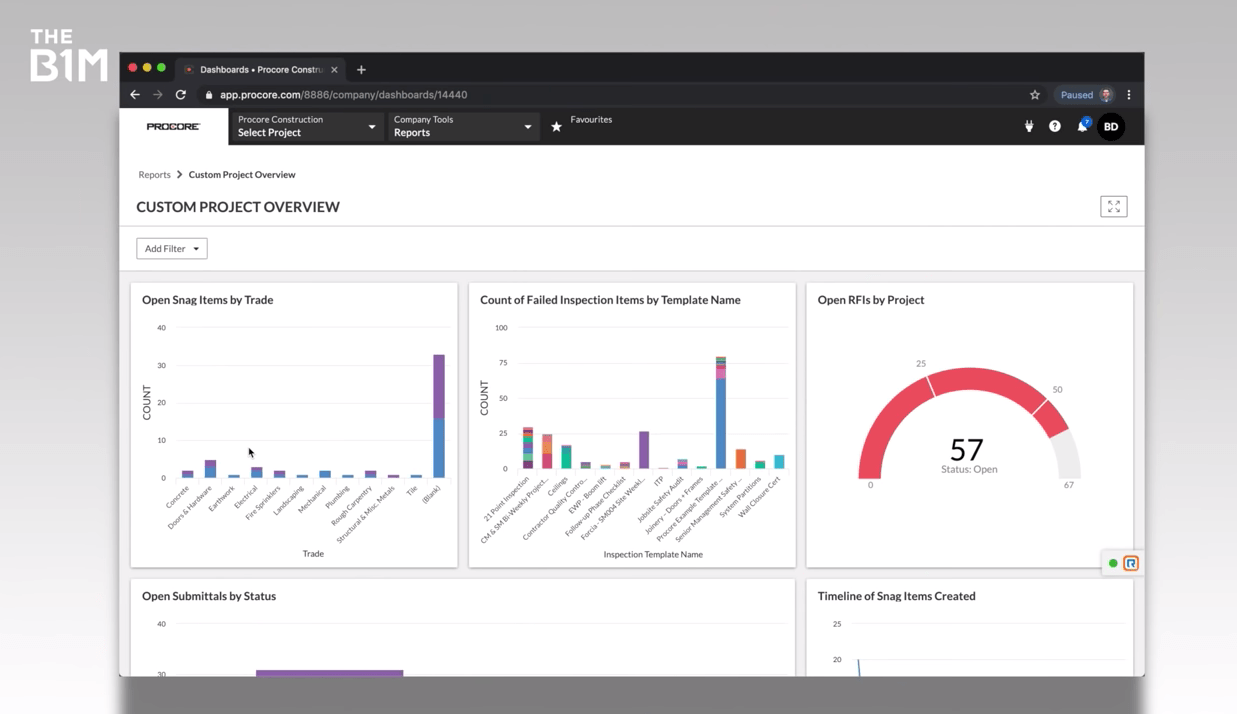 Beyond the highly visual and informative project overviews that can quickly inform team members, tools like Procore bring all of the project management and collaboration functions into one, powerful platform.
The correct drawings or 3D graphical data from a building information model can be placed into the hands of everyone who needs to access them, regardless of where they are, while version comparison and overlay tools allow for easy interrogation.
In-drawing hyperlinks to call-outs can also greatly improve productivity and overall build quality.
By uniting people on a single platform, connected construction sites transform communication.
Requests for Information – or "RFIs" – between team members, for example, can be created faster and explained with greater clarity through notes, annotation tools and photos. By virtue of being connected to all other information on a project, they can also be linked to related and supporting information – or even a physical location reference – with ease.
A similar process can be used to streamline the snagging process.
The latest programme and scheduling information can also be made accessible to those who need it. Tools like Procore enable quick views of a scheme's overall programme dates, alongside deeper dives into the specific task activities.
The rise of connected construction sites is bringing cost managers into the heart of project teams like never before. Now, with access to real-time information from the field about the status of a project, cost tracking and forecasting can become significantly more accurate – saving time, introducing transparency and improving margins.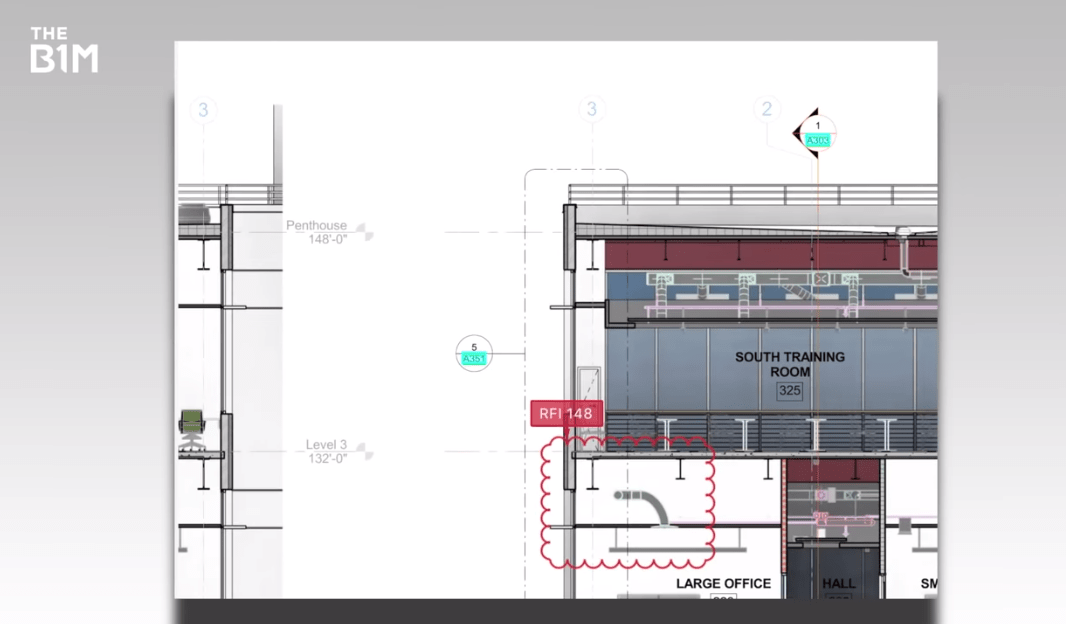 Connected sites are also providing real-time insight into the physical status of a project.
Data from electronic access control systems can be used to determine who is on-site and when improving safety in the event of an emergency while helping to optimise productivity.
With everyone on modern construction sites now responsible for creating a safe working environment, platforms like Procore enable any individual to flag and communicate a health and safety issue, adding photos if necessary.
Beyond people, the status of equipment resources can also be integrated. Connected sites can enable project teams can track the number and type of machines on site, their current locations and their working capacity.
Machine manufacturers and those responsible for maintenance can be kept up to date on machine performance and, where issues do arise, diagnosis can be undertaken remotely without the need to come to visit the workforce.
Connected sites can even extend to material monitoring. Integrating sensors into materials like concrete can provide project teams with real-time data on its curing status and strength, improving quality.
Beyond their transformative impact on specific projects, this new age of connectivity on construction sites can open the construction market up to a broader variety of businesses and, in particular, technology firms.
Our connected sites can effectively become platforms that almost any expert with an idea or particular challenge to solve can develop an application for, similar to the apps that many of us use on our smartphones and electronic devices. This of course means that connected construction sites do require some basic ingredients in order to function at their best.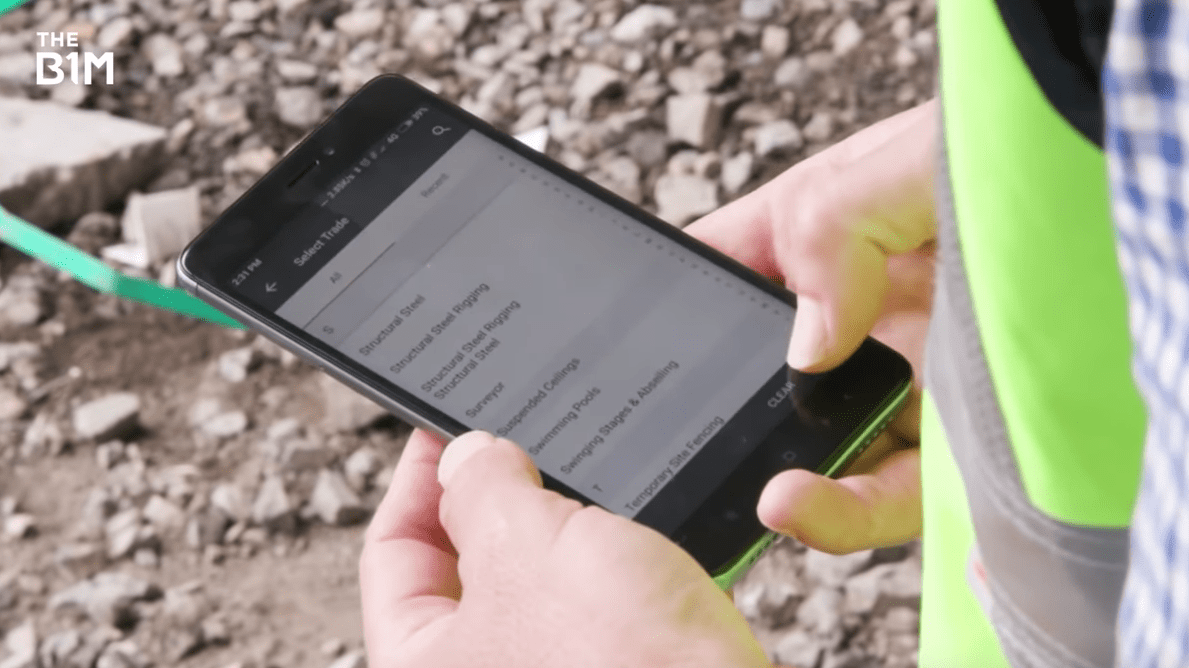 Highly reliant on connectivity, the regional cellular data network or project data network that these sites run on must be stable with good connection speeds – and plans should be placed for procedures in the event of connectivity failure. This is particularly key for construction sites in highly remote locations.
Platforms like Procore feature an offline mode that syncs when back online, ensuring that people remain connected, even without an internet connection.
Additionally, with the majority of project information available in the cloud and data now becoming the world's most valuable resource, security must be considered from the outset – both within the project team, which could include several hundred different organisations on major schemes and externally.
Many technology firms recognise the importance of security. Indeed, Procore's platform brings security to the fore with a number of measures employed across its server infrastructure, user operating system and data encryption approach.
Connected sites demand good information management from those working on them and deliver ultimate value when this occurs. Studies have proven that intuitive connected platforms like the one developed by Procore, can influence behaviour among team members, changing perceptions around the importance of strong information management.
While intuitive tools and technology innovations like Procore's Optical Character Recognition (OCR) tool can all help to improve information management on sites, they are ultimately no substitute for a deep-rooted culture of celebrating reliable, well-managed data.
CONNECTING THE FUTURE
While the rate of change that our world is currently experiencing may be extreme, it is also unlikely to ever be this slow again.
With connected construction sites now effectively turning our sector into a platform for technological innovation and substantial improvements being made to IT infrastructure in developed nations around the world, there are few limits to the advances that could now be made.
The 5G connectivity that is already landing in some markets, including in the UK, could unlock new levels of site efficiency and take real-time reporting to the point of feeling instantaneous.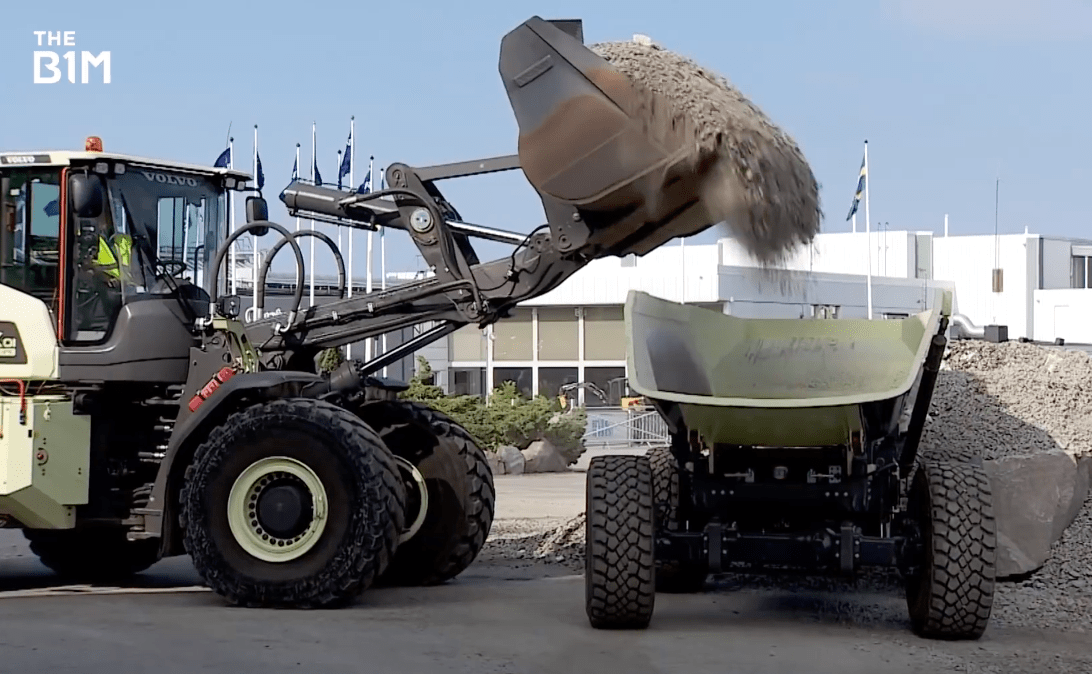 Meanwhile, as heavy equipment manufacturers continue to innovate, we could see connectivity allowing machines to be operated remotely – even from other countries. Such progress could be especially advantageous for high-risk activities or for sites facing extreme weather conditions.
Connected sites are also likely to speed the rise of autonomous vehicles – such as these machines developed by Volvo Construction Equipment and currently being trialled in Sweden.
The evolution of wearable technology – from the consumer products we are already familiar with, into powerful business performance tools – could also be transformational. Wearable tech could integrate with ecosystems like Procore to provide a real-time map of a construction site, showing the locations of people, equipment and resources, and their status.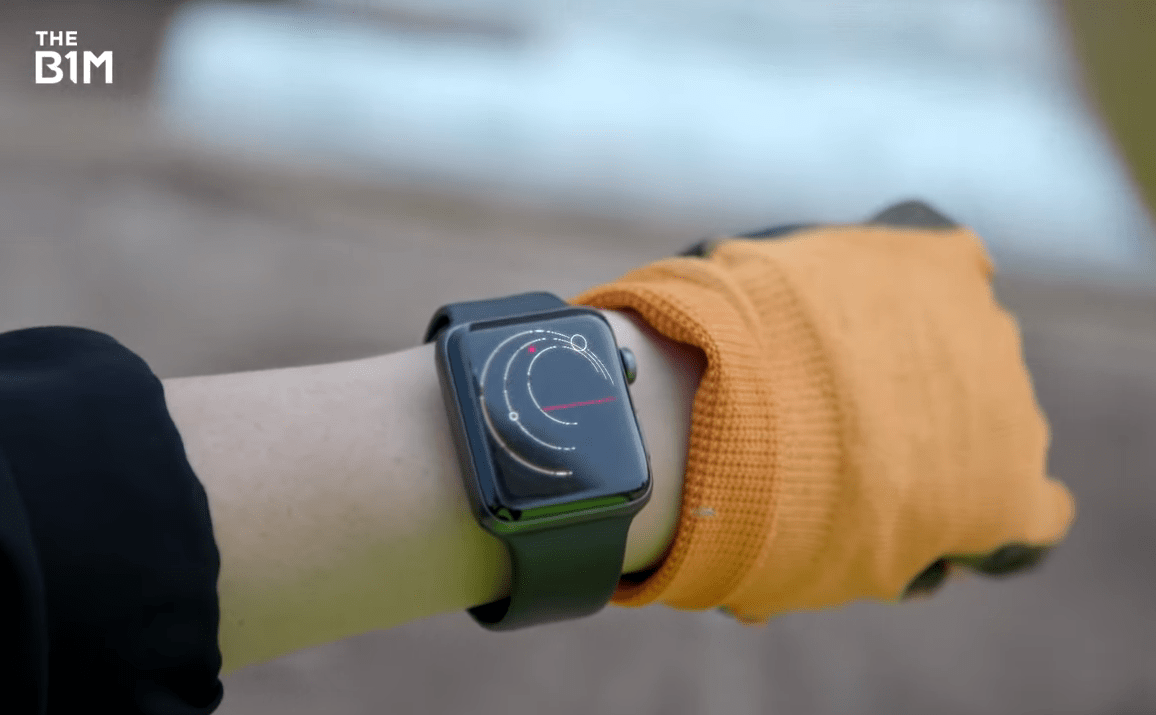 Above: Wearable tech can monitor the number and location of personnel on a construction site.
The data collected from autonomous construction vehicles and wearable technology in use across a project team could then be leveraged to provide trend-level overviews of incidents (along with their frequency and location), team productivity, performance or site weather conditions.
Indeed, with the entire construction industry eventually working on connected projects, the potential to leverage trend-level data and take an aggregate view of how the sector is performing is huge.
Such data could be integrated with AI assistants and then used to identify safety risks from previous, similar schemes, presenting them to a project team for consideration. It could be used to flag quality issues encountered previously, suggesting improved construction details or methodologies, it could identify ways to speed up programmes.
Beyond the construction delivery phase, connected sites lay the foundation for the buildings and infrastructure that they deliver to be operated digitally, optimising their performance.
Increasingly, this may take the form of a "digital twin" – a complete digital replica of a built asset that is updated with real-time performance information through sensors, and which can be used simulate its future performance in a range of scenarios.
This enhanced level of intelligence around our building stock with enable us to improve how our buildings support our society while reducing their impact on the climate.
From uniting teams and catalysing productivity to breaking down silos, enabling the rise of new technologies and transforming how our built world is delivered – it is clear that the age of the connected construction site has dawned, and that, as a result, the buildings we all live our lives in, that shape our cultures and largely govern how we impact this planet, are set to be dramatically improved.
'Step Inside the Connected Construction Site' is now streaming across TheB1M.com and YouTube.
Additional footage and images courtesy of Procore Technologies, Square, Amazon, Kiva Systems, Volvo Construction Equipment and IES. Narrated by Fred Mills.
Comments
---