Cities
Saudi Arabia is Building a 400-Metre Tall Cube-Shaped Skyscraper
Youtube Views

62,784

VIDEO VIEWS
SAUDI ARABIA has unveiled plans for an imposing, 400-metre tall, cube-shaped skyscraper in Riyadh large enough to hold 20 Empire State Buildings.
The Mukaab will rise as the centrepiece of a new 19-square-kilometre district called Murabba that's set to comprise over 25 million square metres of floor area and create 104,000 homes.

If successfully constructed, The Mukaab would become one of the largest structures ever built — its 400-metre height would be matched by a 400-metre length on all four sides.
Revealed in a promotional video (above) and designed as a "premium hospitality destination", the vast cube-structure is set to enclose 2 million metres of floor space, including a central atrium space framed around a spiralled tower.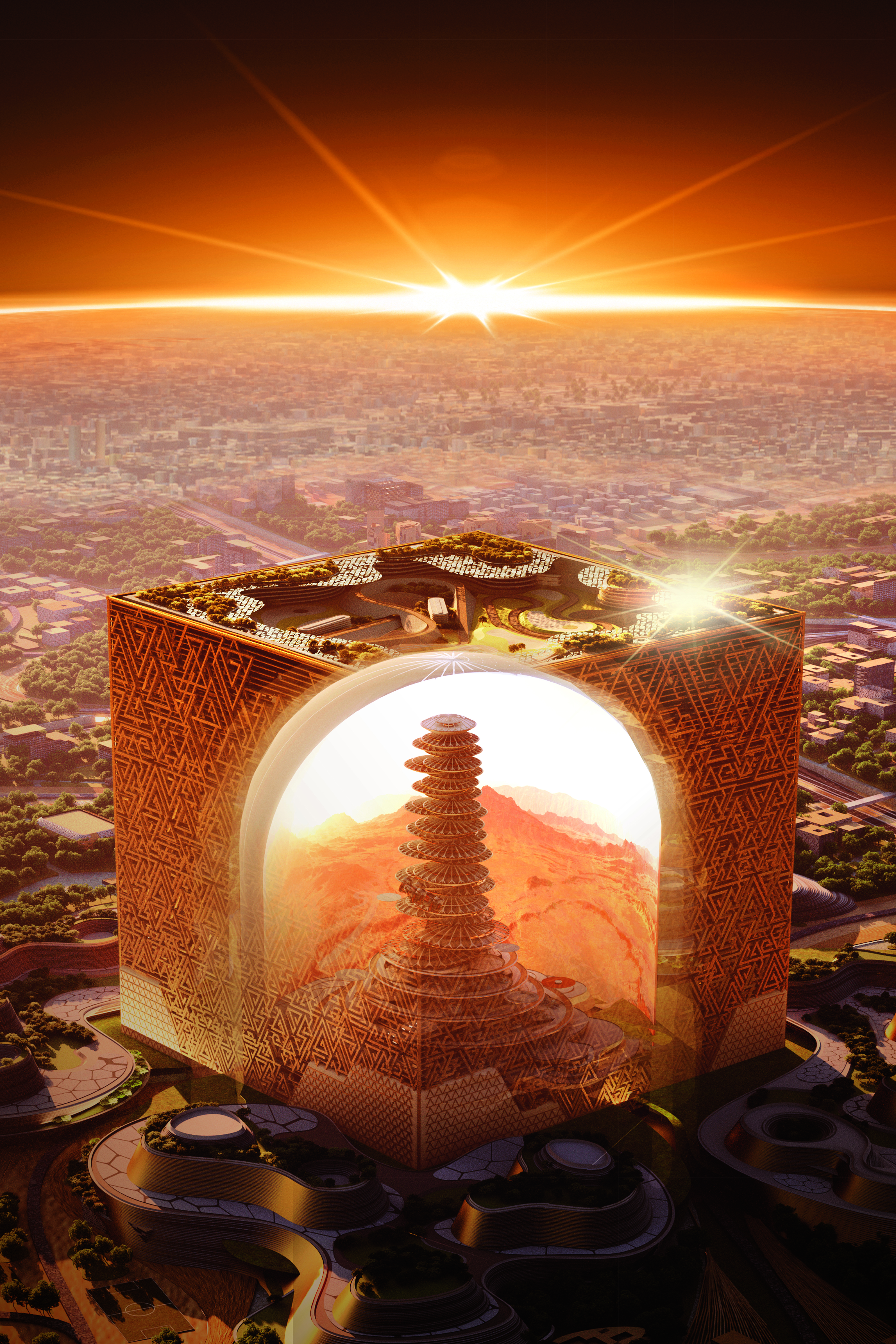 Above and Below: The massive cube-shaped structure will enclose a central, spiralling tower. Images courtesy of NMDC.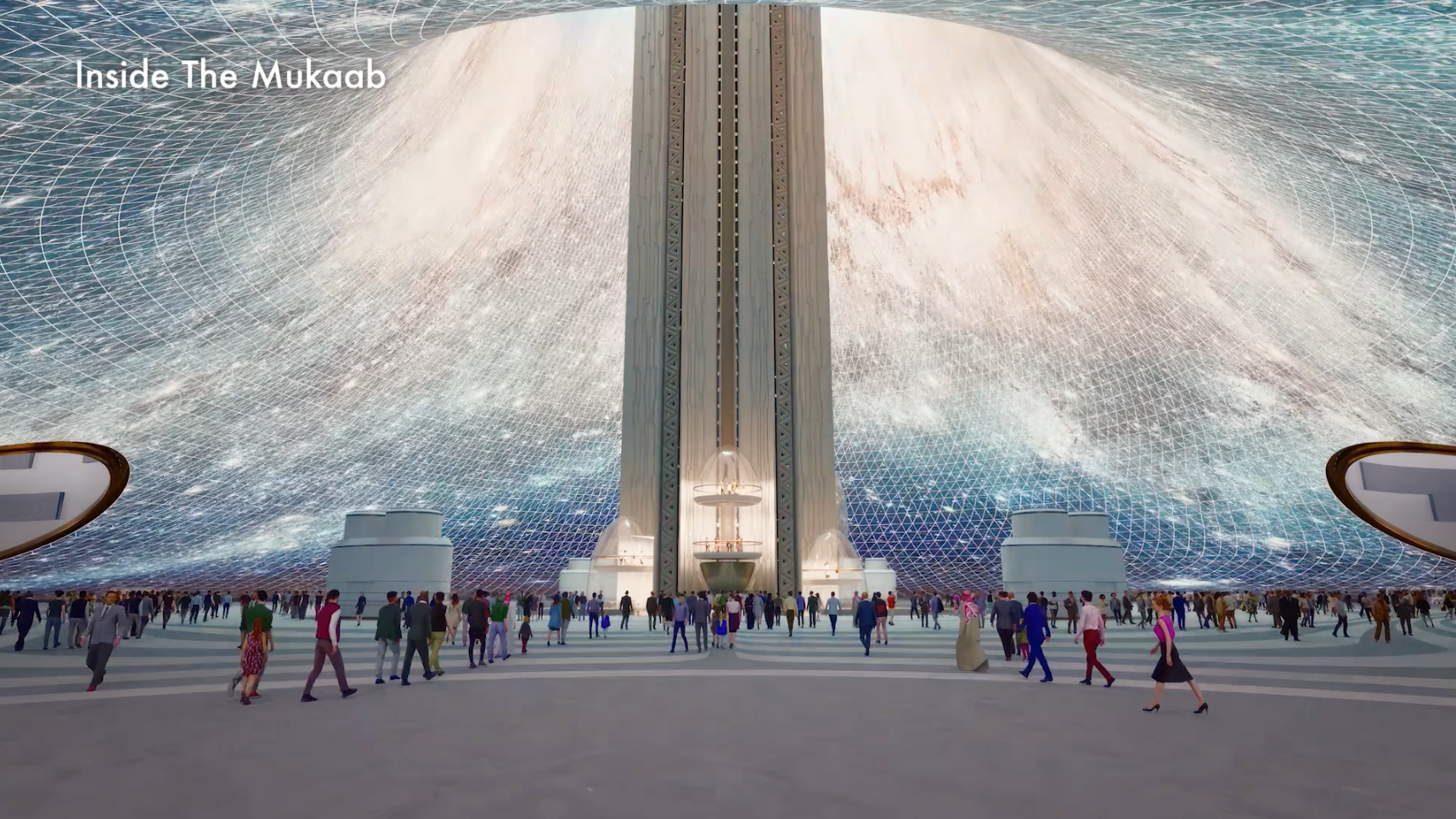 The project will be delivered by Saudi Arabia's New Murabba Development Company (NMDC), as part of the country's Public Investment Fund (PIF) — a sovereign wealth fund established in 2017 that's seeking to diversify income sources for the Saudi economy.
In a press release, PIF explained that The Mukaab was inspired by the modern Najdi architectural style, and would be the "world's first immersive destination offering an experience created by digital and virtual technology with the latest holographics".
It added that the wider Murabba district would "be built around the concept of sustainability, featuring green areas and walking and cycling paths that will enhance quality of life."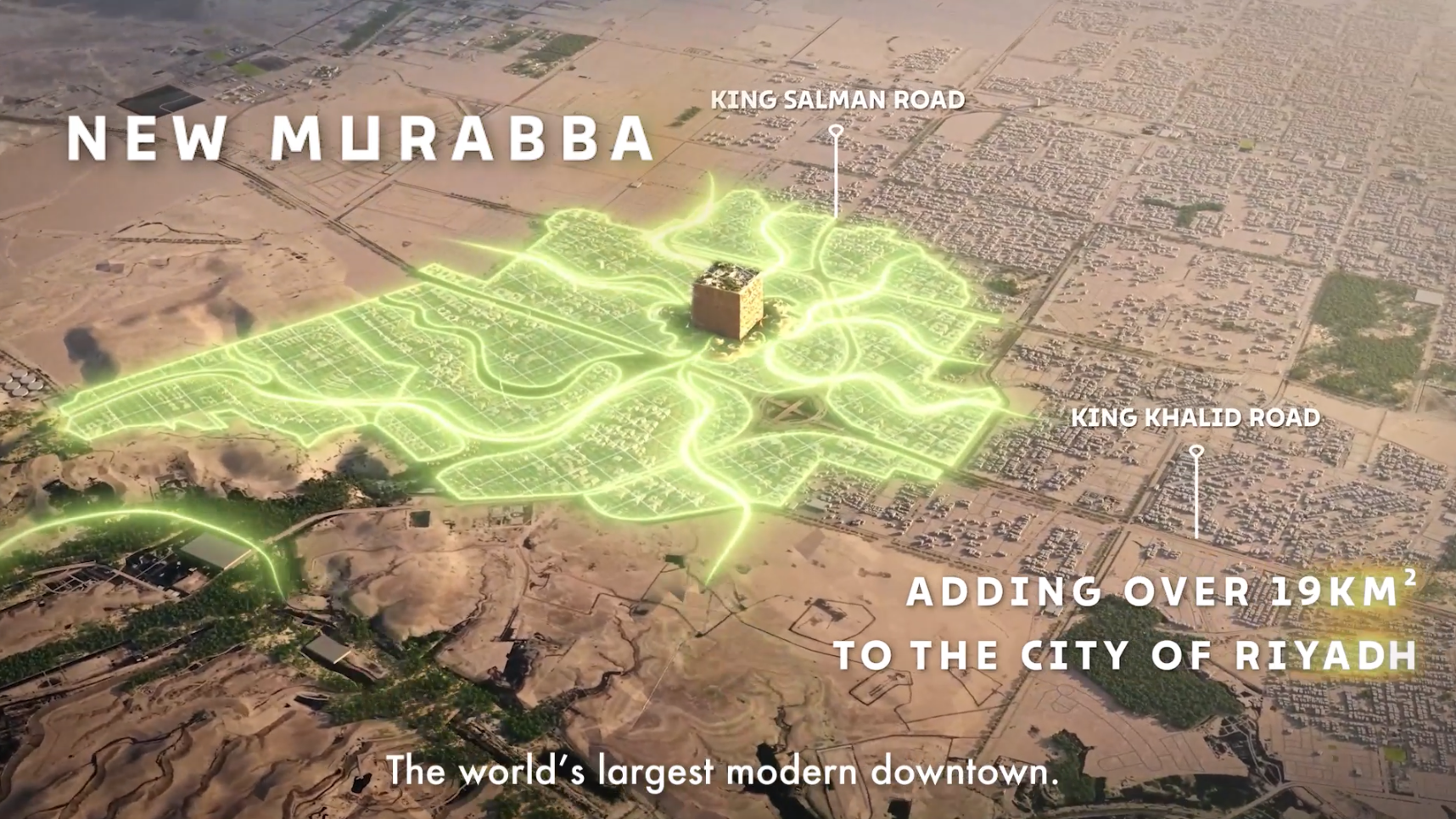 Above: The wider Murabba district is being billed as "the world's largest modern downtown". Image courtesy of NMDC.
Saudi Arabia is also currently constructing a vast new multi-city development around its Red Sea coastline called Neom.
The ambitious scheme will include Trojena — a new desert mountain resort that's aiming to host the 2029 Asian Winter Games — and The Line, a 500-metre tall mirrored linear city that will stretch for over 170-kilometres across the desert.
Despite the country's recent announcements of several headline-grabbing schemes, some have voiced concerns around the environmental impacts of such projects and the allegations of human rights abuses within the site labour forces engaged to build them.
We explored The Line in detail in this video on our sister channel, Tomorrow's Build (below).
Comments
---