SPORTS + ENTERTAINMENT
San Francisco's Chase Center Arena 50% Complete
Youtube Views

21,458

VIDEO VIEWS
THE CHASE Center, a multi-purpose arena currently under construction in San Francisco's Mission Bay neighbourhood, has just surpassed the 50% completion mark.

The interior fit out is already underway, with some of the HVAC, plumbing and sprinkler systems being installed. The stadium is currently on-schedule to be complete for the 2019-2020 NBA season.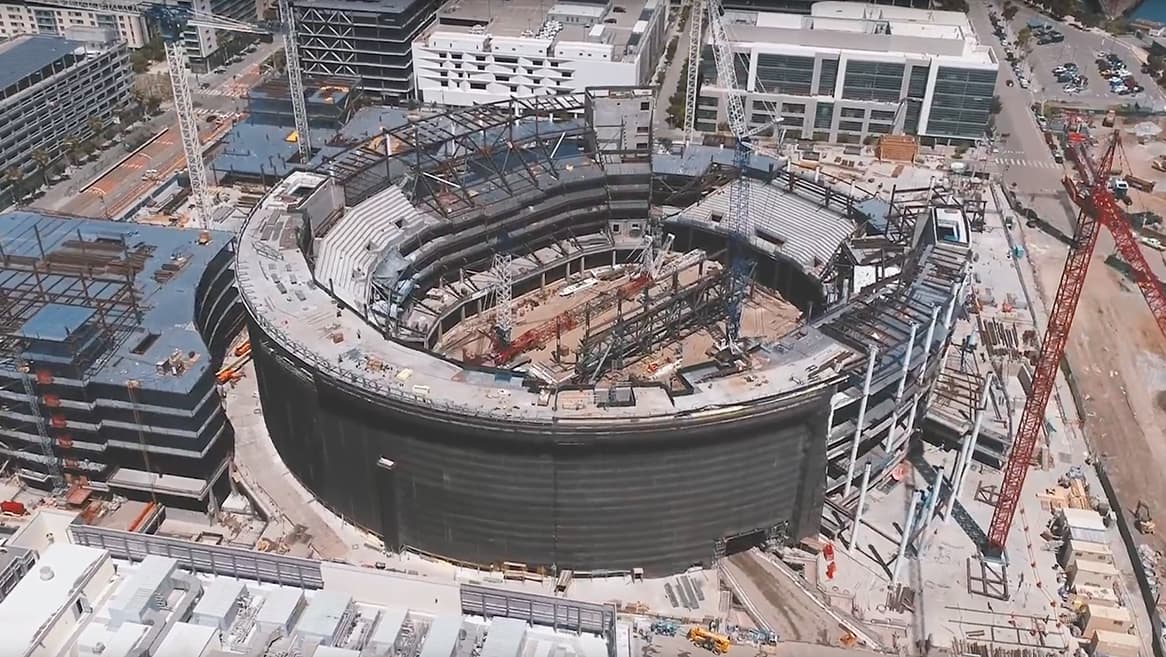 Above: San Francisco's Chase Center is more than 50% complete (image courtesy of Chase Center).
The 18,064 seat arena will host the Golden State Warriors, the city's NBA team, along with a host of other entertainment events throughout the year.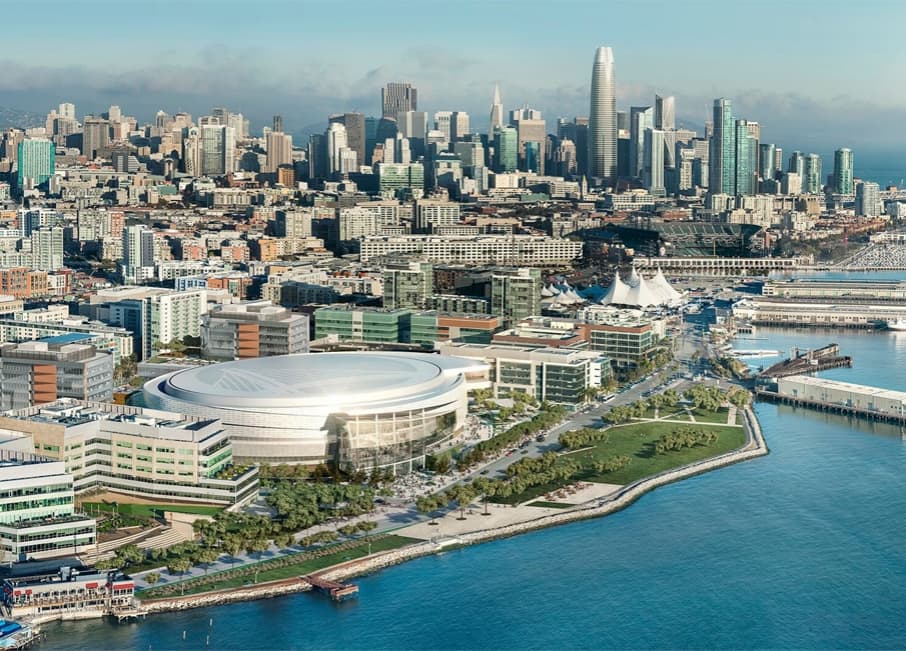 Above: A render showing the new arena located on the city's waterfront (image courtesy of Chase Center).
Originally, the facility was to be built closer to the city's downtown area, but protests from local residents prompted a rethink of the USD $1BN project.
Above: The arena will host basketball games, as well as concerts and other events, and the development includes a substantial retail and office component (image courtesy of Chase Center).
Located on the city's waterfront, the Chase Centre will also include a number of additional functions, including 100,000 square feet of retail space, 580,000 square feet of offices, 950 underground parking spaces and a further 300 spaces for bicycles.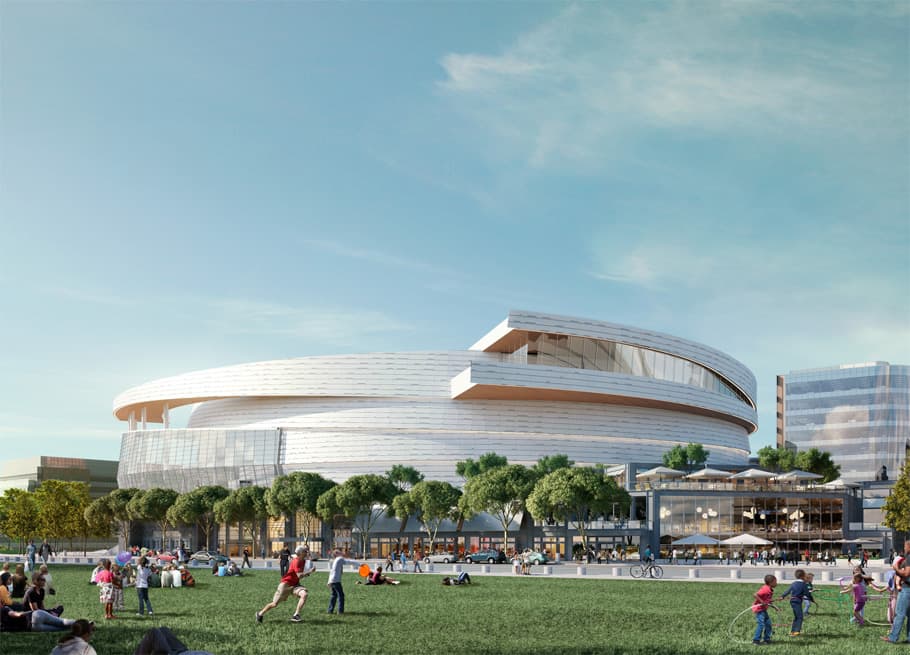 Above: the project includes 3.2 acres of new public space (image courtesy of Chase Center).
The project also includes 3.2 acres of public space, including a 240,000 feet of waterfront-facing plaza.
Sustainability measures incorporated into the plan include an advanced greywater and rainwater recovery system as well as a strict waste management and recycling regime.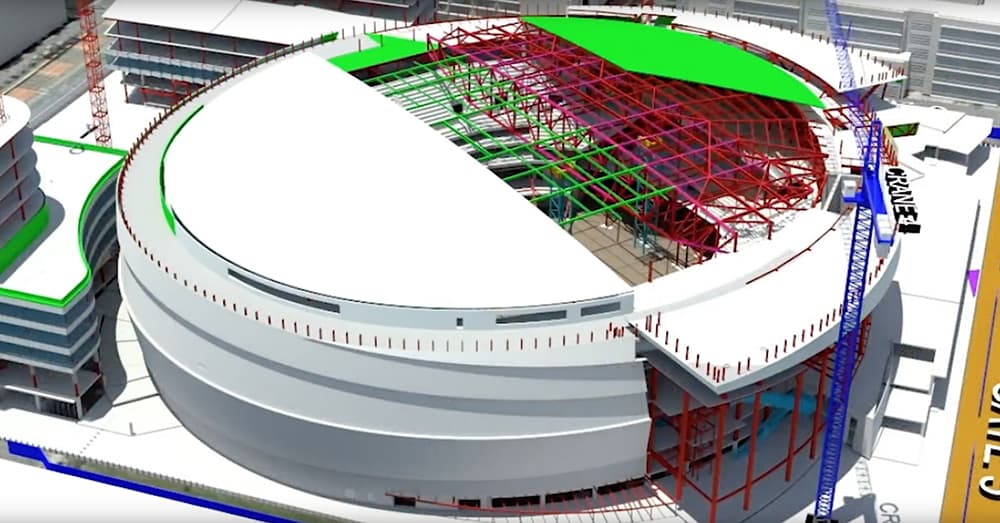 Above: A number of sustainable scenarios were analysed and the engineers hope to reach LEED Gold Certification (image courtesy of Chase Center).
Although analyses have shown that integrating renewables would not bring any significant benefits due to the site's relatively small area, the developer still aims for a LEED Gold Certification, stressing the arena's good public transport links and the measures mentioned above.
Comments
---