EUROPE
Pop-up Homes Help Tackle UK's Housing Crisis
Youtube Views

VIDEO VIEWS
A NUMBER of modular, prefabricated homes have recently been completed in Southampton, helping to alleviate the UK's housing crisis.
Developed by Hugg Homes, a subsidiary of Inland Homes, the development comprises 22 temporary modular properties.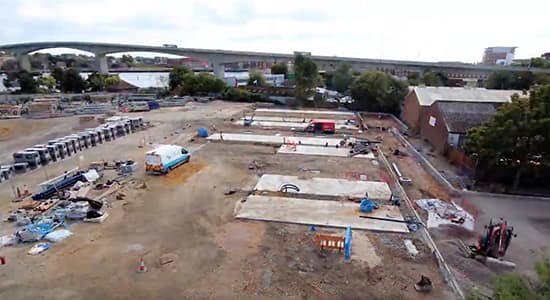 Above: The site on which the homes were developed would have remained undeveloped in the short term (image courtesy of Regenology Ltd).
While the dwellings are currently located on a site that will be fully developed in the future, they still offer temporary housing for the many who cannot afford to buy a home, and would otherwise be housed in a hostel or other temporary accommodation.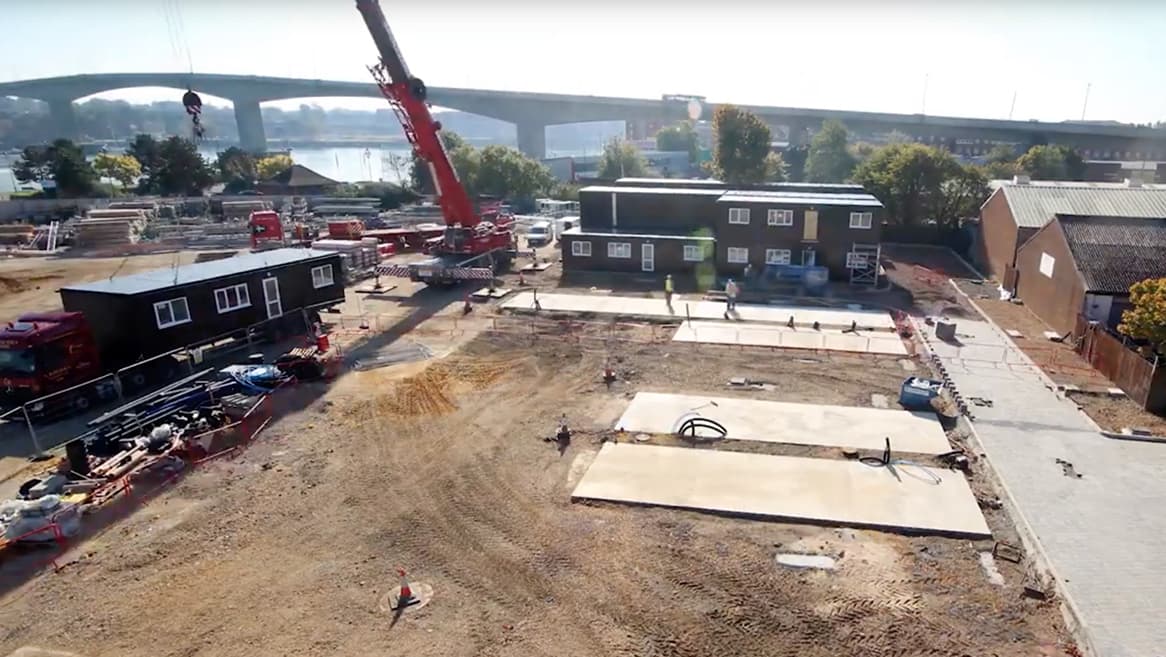 Above: The modules were transported to site on a lorry (image courtesy of Regenology Ltd).
Hugg has purposefully developed modules to the size of a shipping container, so that they can be easily transported to a new location once the permanent development starts.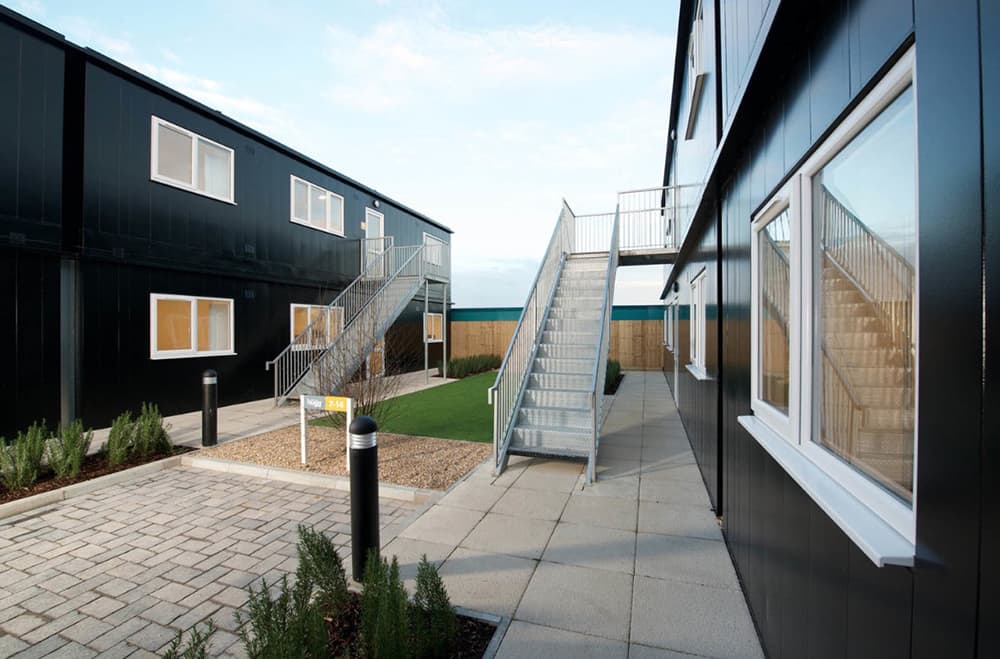 Above: Simple from the outside, the modules can accommodate a variety of layouts (image courtesy of Hugg).
The modular nature of the design enabled Hugg to create a variety of layouts, from one bedroom flats to spaces that can accommodate a family of four.
Although the dwellings look simple from the outside, they do feature landscaped grounds and high quality finishes throughout.
The homes are built on concrete slab foundations and come with a 60-year design warranty.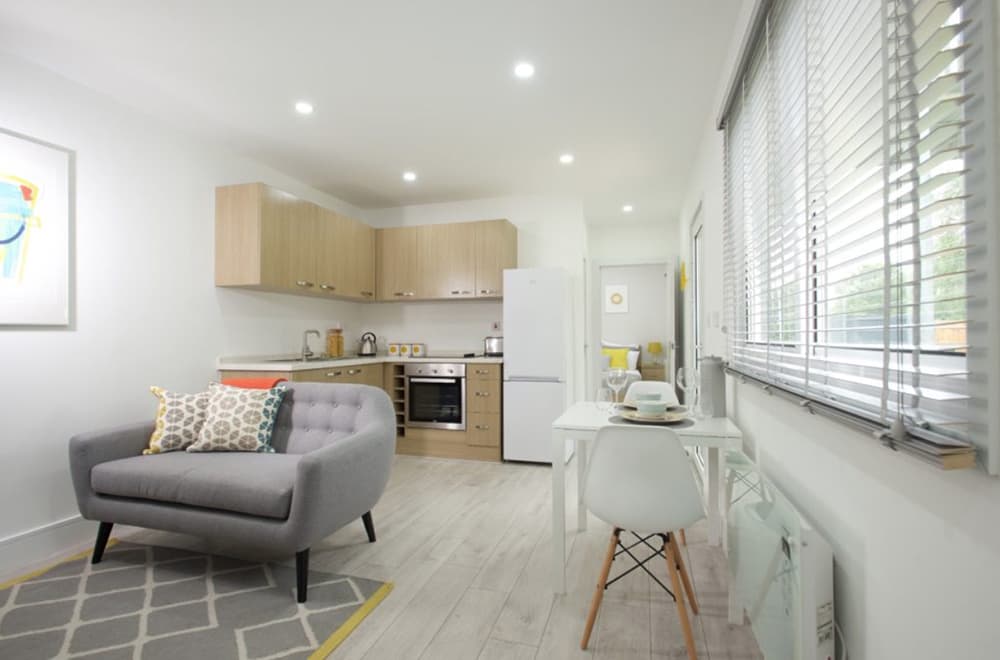 Above: Inside one of the properties (image courtesy of Hugg ).
Hugg has already completed a second scheme in the western outskirts of London and is expected to hand over a third scheme that consists of a further 32 units just outside of Chesham, north of London, later this month.
Comments
---