ASIA
Tokyo's New Olympic Stadium is Nearing Completion
Youtube Views

VIDEO VIEWS
JAPAN's New National Stadium, which is currently under construction in Tokyo and will be the main venue of the 2020 Olympic games, is now 90% complete.
The stadium has been the subject of much controversy since first being proposed in 2012.
It was announced that the much loved National Stadium that hosted the 1964 Olympics, would be demolished and a new venue built instead.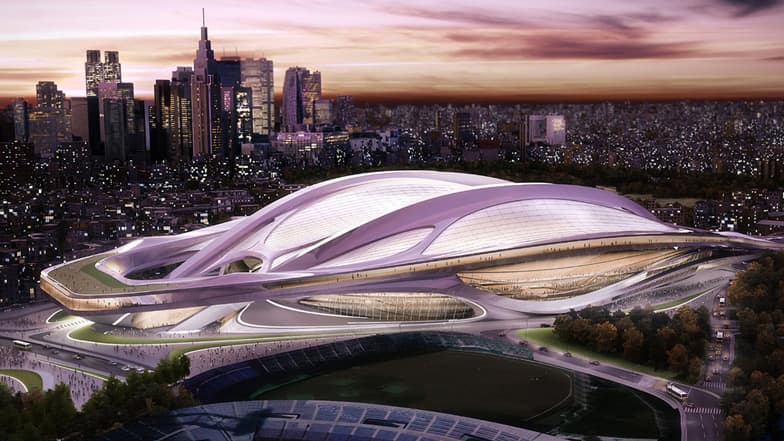 Above: The initial design for the New National Stadium by Zaha Hadid Architects unveiled in 2012 (image courtesy of ZHA).
A design competition for the new stadium was won by Zaha Hadid Architects (ZHA), however, the design was simplified and then eventually scrapped in July 2015 with its estimated cost of USD $2 billion deemed too high.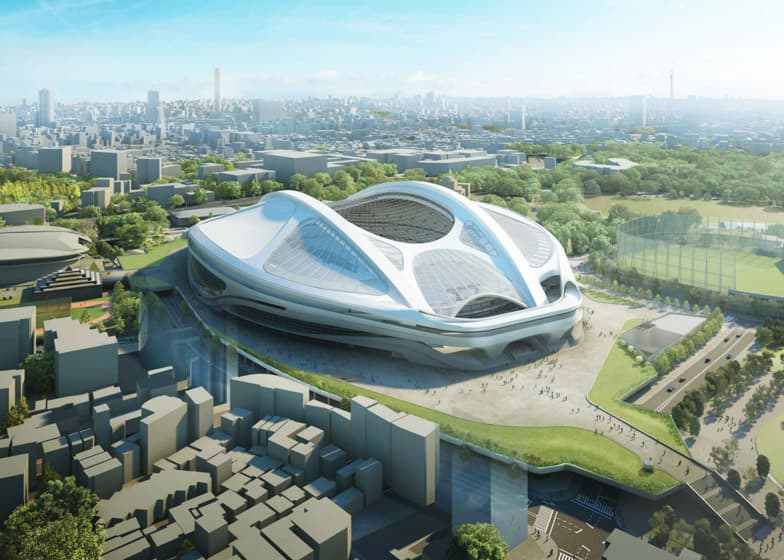 Above: ZHA's second design which was scrapped in 2015 due to rising costs (image courtesy of ZHA).
Hadid's design was replaced by a new proposal from Kengo Kuma that features a large timber canopy with trees integrated into its horizontal terraces. Kengo Kuma's proposal is estimated to $1.26 billion.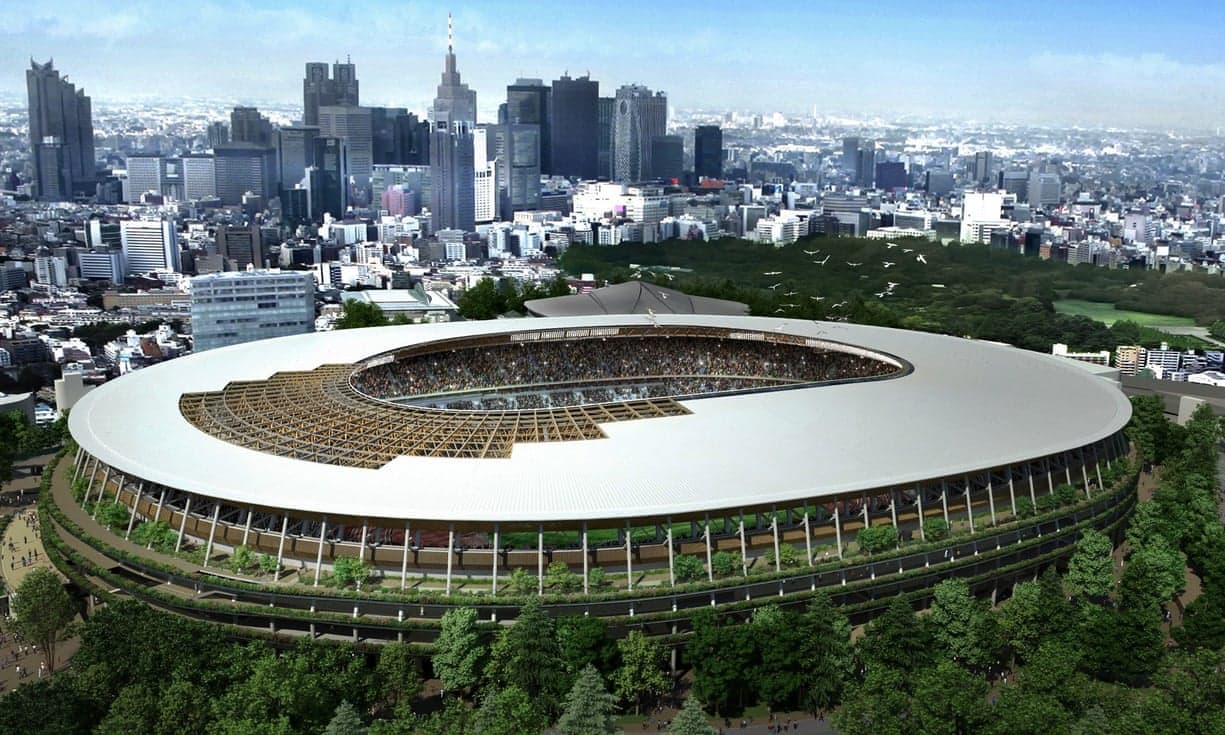 Above and Below: An alternative design was eventually adopted (image courtesy of Kengo Kuma Associates).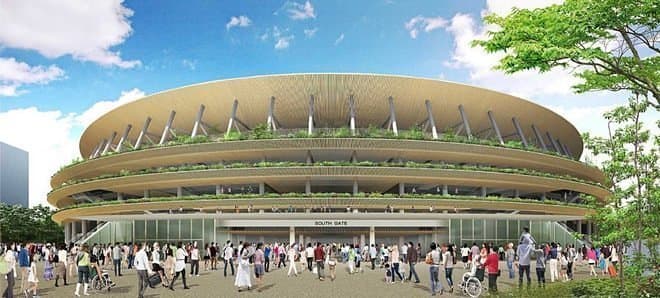 Originally intended to hold 80,000 spectators, the new stadium will have a capacity of 68,000, but will be extended with 12,000 temporary seats to reach its desired capacity for the Olympic Games.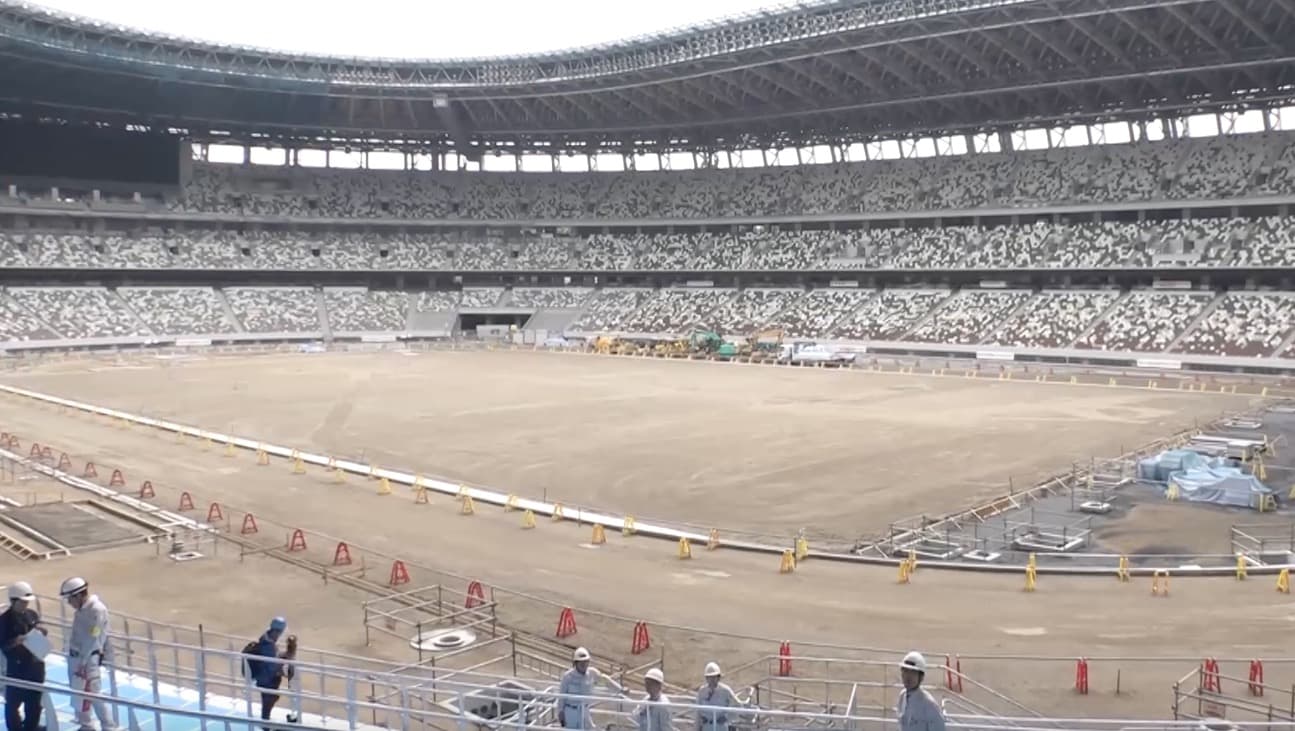 Above: The new stadium is set to complete in November 2019 (image courtesy of Nikkei Asian Review).
While the stadium was initially set to host the Rugby World Cup in September 2019, delays arising from the redesign meant that the new venue was delayed until November.
Comments
---