SKYSCRAPERS
Why are we Building Super-Skinny Skyscrapers?
Youtube Views

164,122

VIDEO VIEWS
THE engineer behind many of the world's slimmest towers, global firm WSP, explains why we are seeing a proliferation of "super skinny" skyscrapers in New York in this video.
WSP has extensive experience in delivering super slender towers, having worked on many of this latest generation of skyscrapers - including 432 Park Avenue and 56 Leonard Street, as well as the soon to be completed towers 111 West 57th Street and 53W53.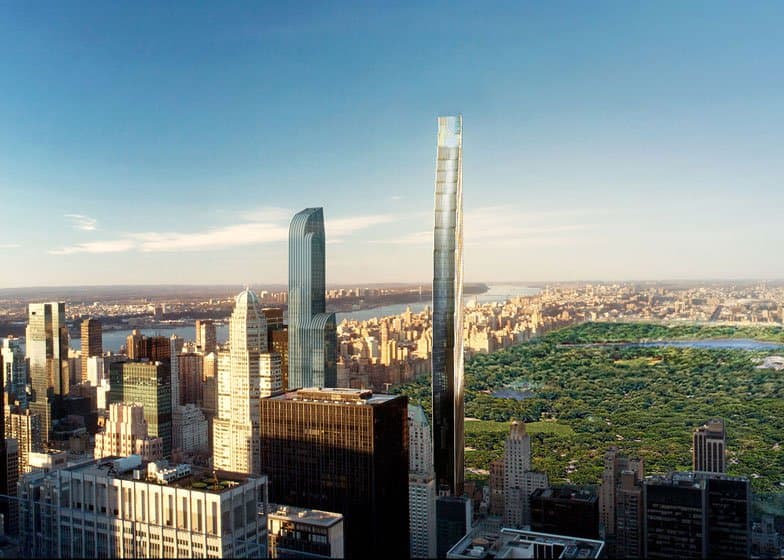 Above: 111 West 57th Street is one of the many super skinny towers planned in New York that has been engineered by WSP (image courtesy of SHoP Architects). Below: A diagram of recent and soon-to-be-completed slender towers in New York, compared to some of the world's tallest buildings (image courtesy of the Skyscraper Museum).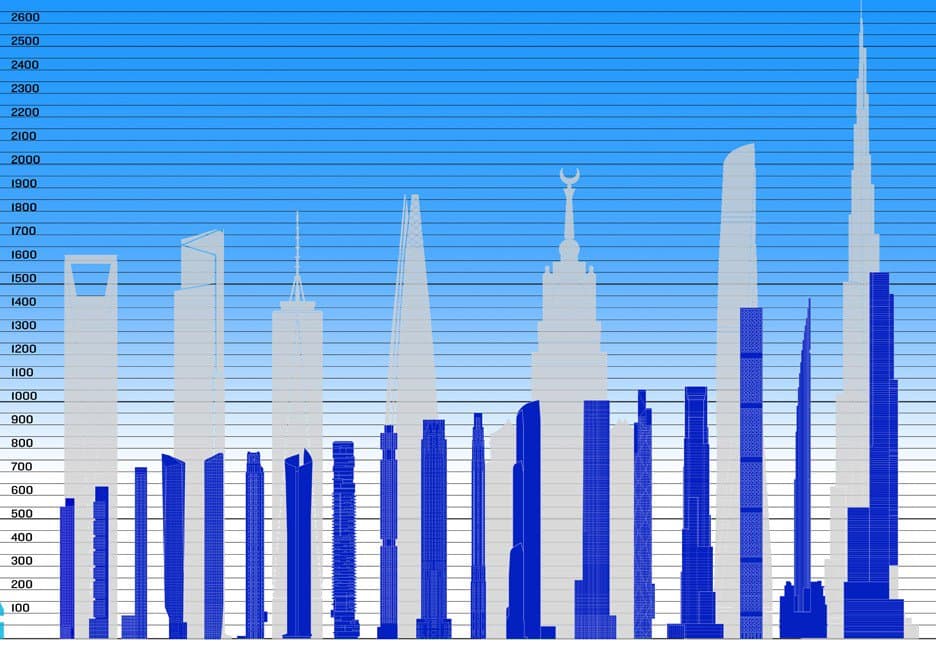 These structures differ in several key ways from previous generations of towers - most obviously in that they are slimmer.
While skyscrapers with a width-to-height ratio of 1:7 are considered slender these "super slender" towers go considerably further. For example 111 West 57th Street has a ratio of 1:24.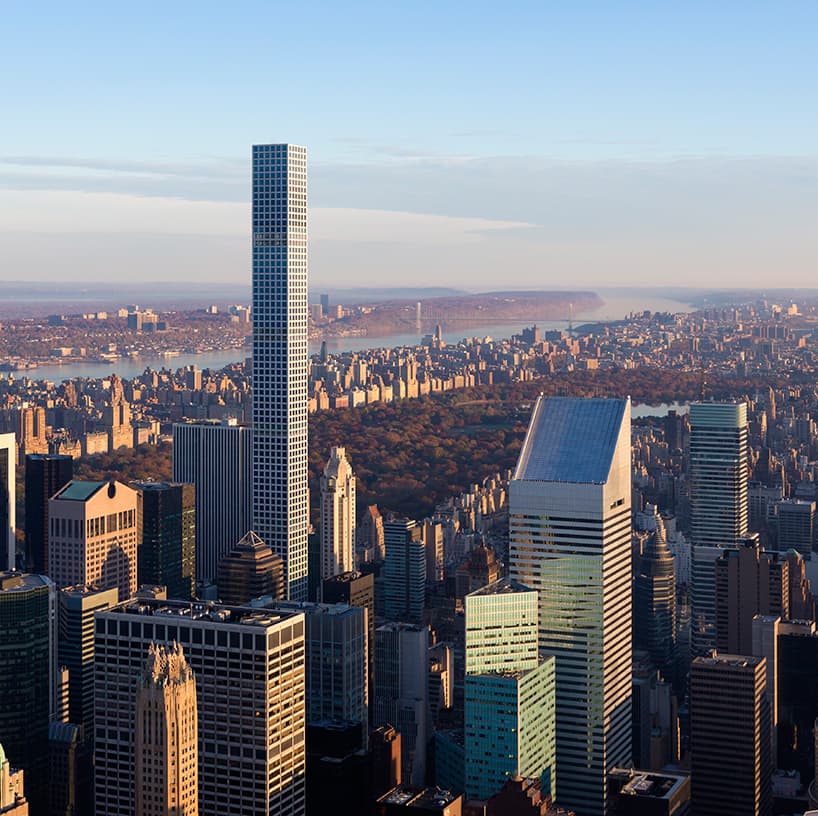 Above: "432 Park Avenue" offers its residents views of Central Park (image courtesy of DBOX).
Rather than for commercial use, this new wave of super slender skyscrapers are overwhelmingly residential. Their construction is being driven by rising land prices in Manhattan, and the scarcity of large building plots combined with a demand for high-end apartments.
Currently super skinny towers are confined to plots in the vicinity of Central Park where buyers are more willing to pay higher prices for park views, offsetting the high construction cost of such sophisticated structures.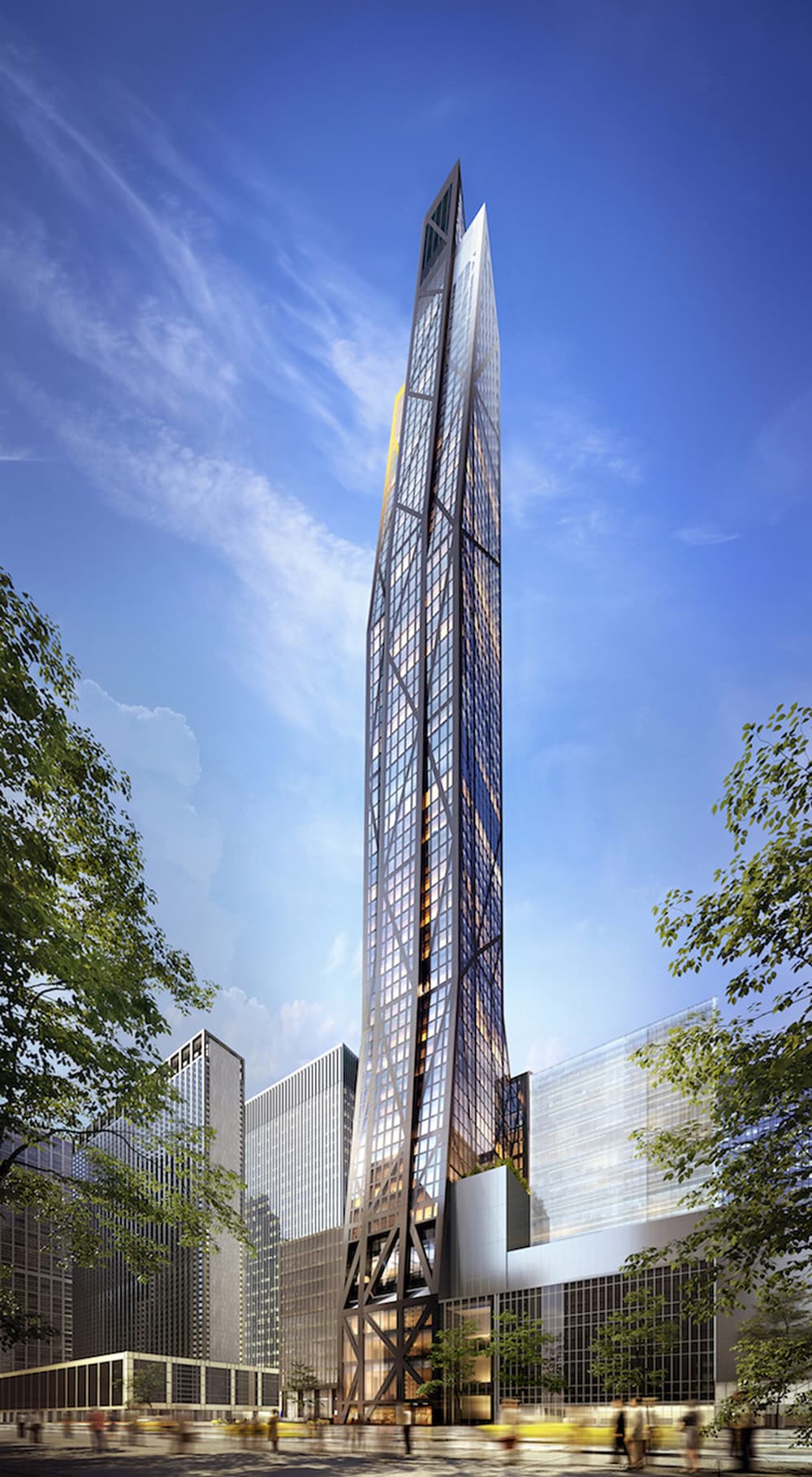 Above: Super skinny towers, such as 53W53 designed by Jean Novel, are highly complex structures (image courtesy of Ateliers Jean Nouvel).
While New York's zoning system does not usually allow building to such height, developers are allowed to purchase so-called 'air rights' from neighbouring properties.
This allows the owners of buildings that are shorter than their maximum permissible heights to trade their lot's "unused development potential" - meaning that they forfeit the opportunity to extend their building upwards.
You can learn more about New York's "super skinny" phenomenon in our must-watch documentary.
Comments
---