AUSTRALASIA
Melbourne's Biggest Raft Concrete Pour Completed in a Day
Youtube Views

2,389

VIDEO VIEWS
CONSTRUCTION workers in Melbourne, Australia, have recently completed a day-long concrete raft pour, the largest of its kind in the city's history.
Covering an area of 1,000 square metres and located on top of an existing railway tunnel, the 3-metre deep raft foundation will support the core of Sapphire by the Gardens, a residential and hotel development in central Melbourne.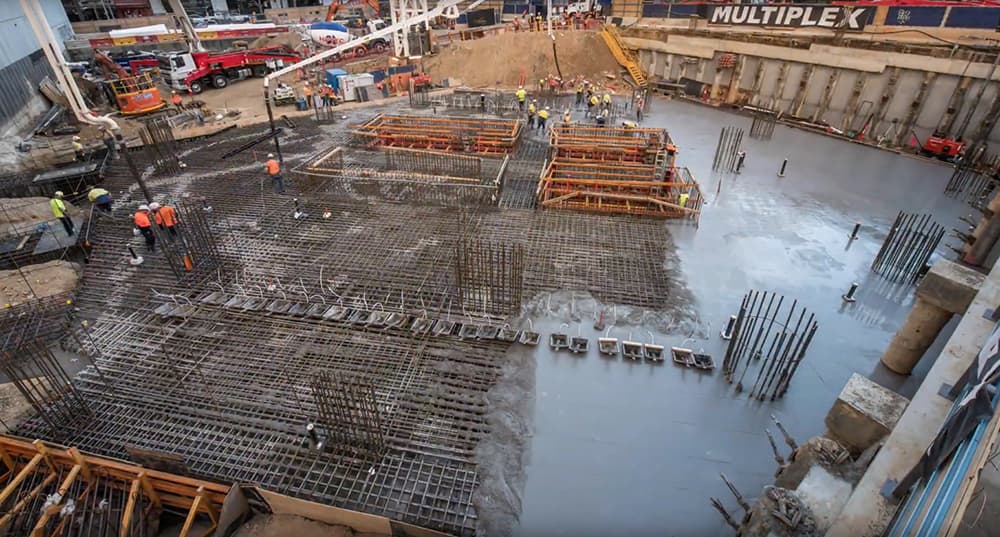 Above: The 1,000 square metre core raft was the largest concrete pour of its kind in Australia (image courtesy of Ned Meldrum Photography).
The foundations also contain 450 tonnes of steel rebar and required 469 trucks and some 3,000 cubic metres of concrete to be brought onto the site in sequence.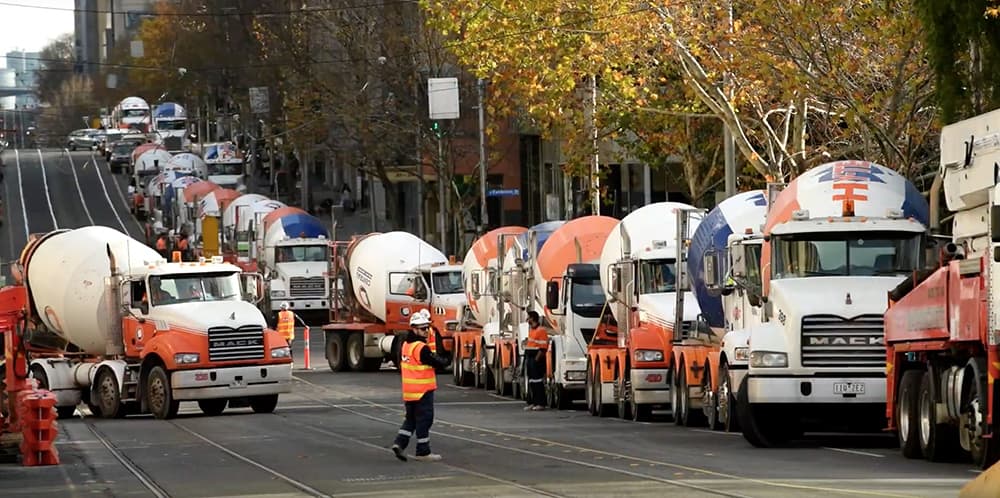 Above: 469 trucks were needed to bring all the concrete to the site (image courtesy of Ned Meldrum Photography).
Sapphire by the Gardens is a USD $381 million development consisting of two towers, of 57 and 59 storeys, linked by an expressive, gold-coloured skybridge.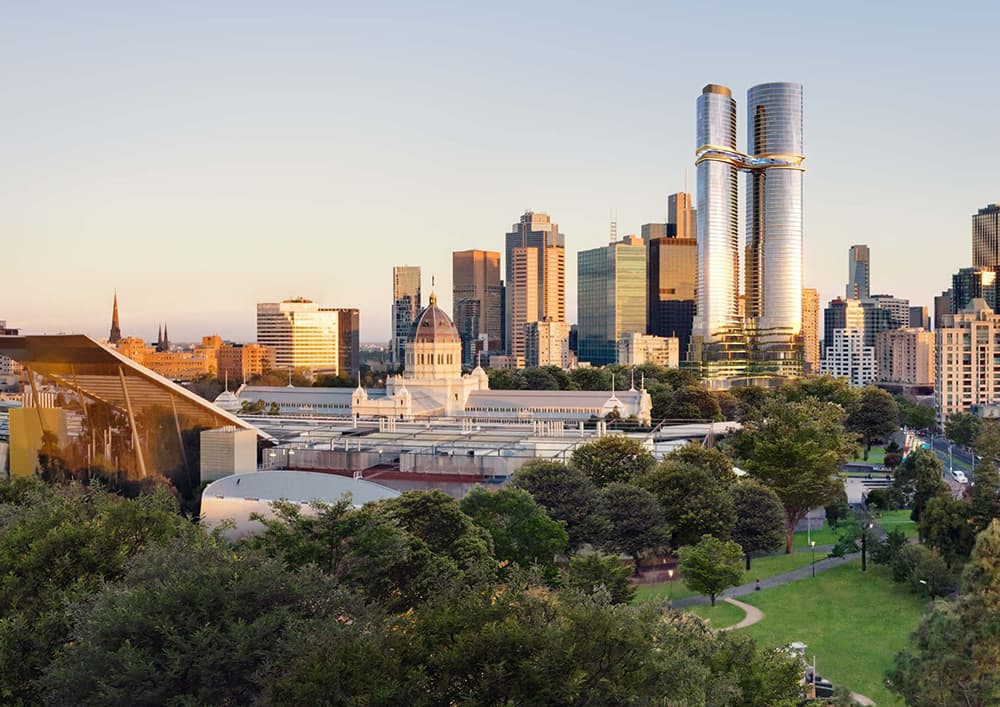 Above: The concrete pour forms the foundation of Sapphire by the Gardens, a new twin tower development in the city (image courtesy of SP Setia, Cox Architecture and Fender KKatsalidid Architects).
The skybridge will contain a swimming pool and a two-storey sky-lobby.
The project, designed by Cox Architecture and Fender Katsalidis, is scheduled to complete by 2022.
Learn more about skybridges in our documentary:
Comments
---