TECH
3D Printed Concrete Bridge Opens to Cyclists
Youtube Views

7,919

VIDEO VIEWS
STUDENTS from the Technical University of Eindhoven have successfully completed and installed a "3D printed concrete bridge".
The 8 metre (26 foot) structure spans a small canal near the village of Gemert in the south of the Netherlands.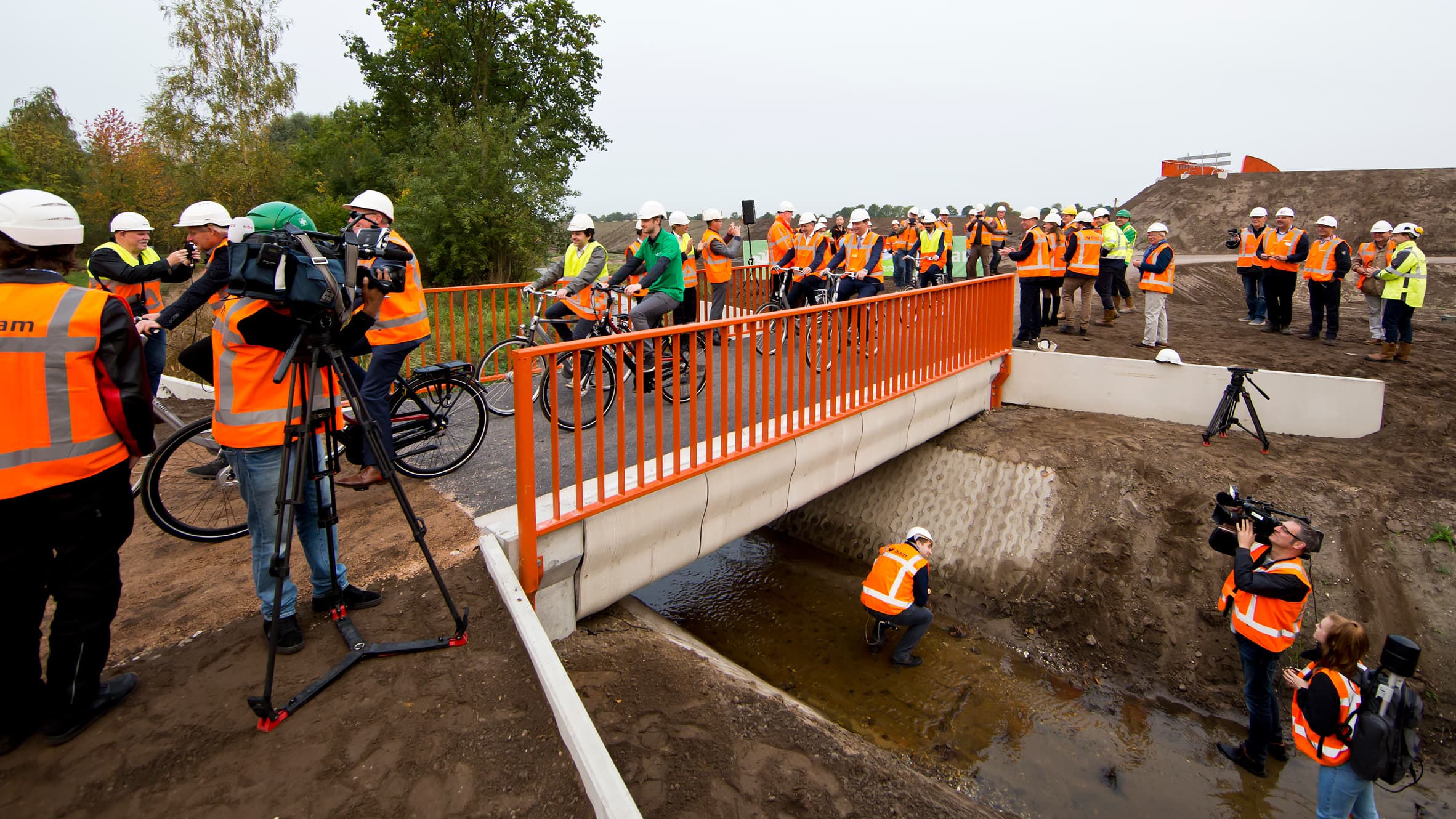 Above: The opening of Gemert's cycle bridge (image courtesy of BAM Infra).
The crossing comprises six 3D printed components that are connected with some 12 miles (20 km) of integrated steel wire reinforcement. After assembly the segments were post-tensioned in order to make the span.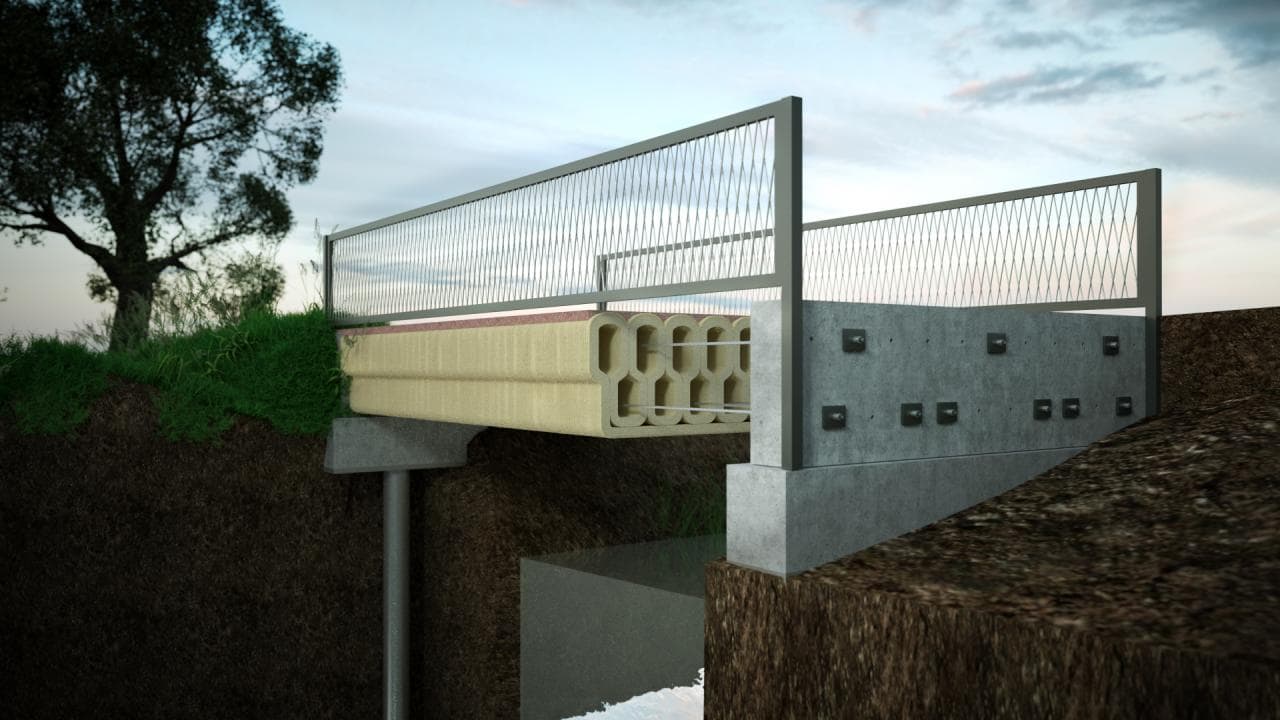 Above: A diagram showing how the 3D-printed components have been post-stressed to form the bridge (image courtesy of BAM Infra).
As the first of its kind in the country, the structure had to be certified for structural integrity by placing a 4-tonne weight on the bridge deck for a period of several days. Having successfully passed that test, it now forms part of a new traffic bypass for Gemert and is expected to have a lifespan of 30 years.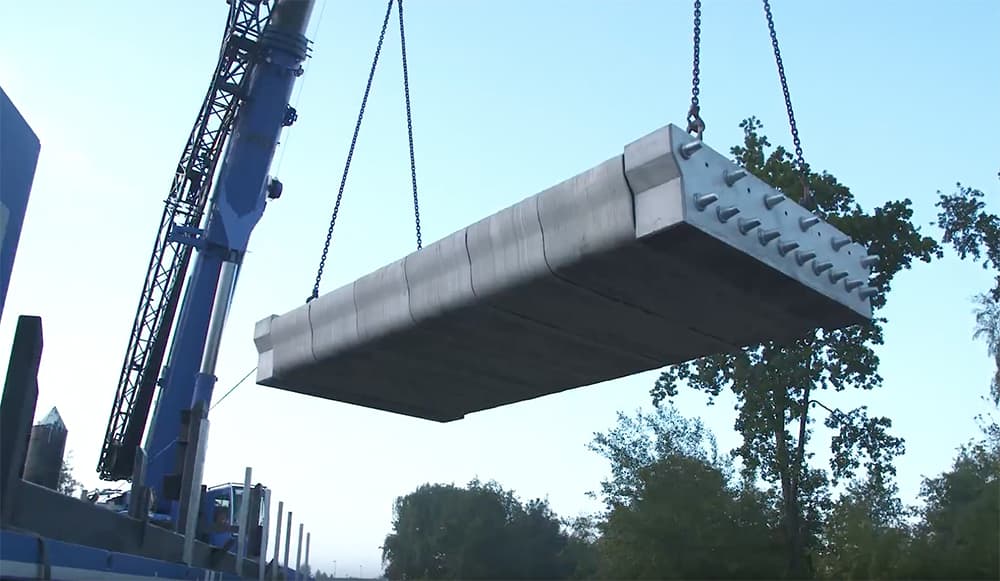 Above: Crane lifts the bridge into position (image courtesy of BAM Infra).
The project was conceived when a representative from contractor BAM toured the researchers' workshop and suggested that the printed elements they were creating could be assembled to make a bridge.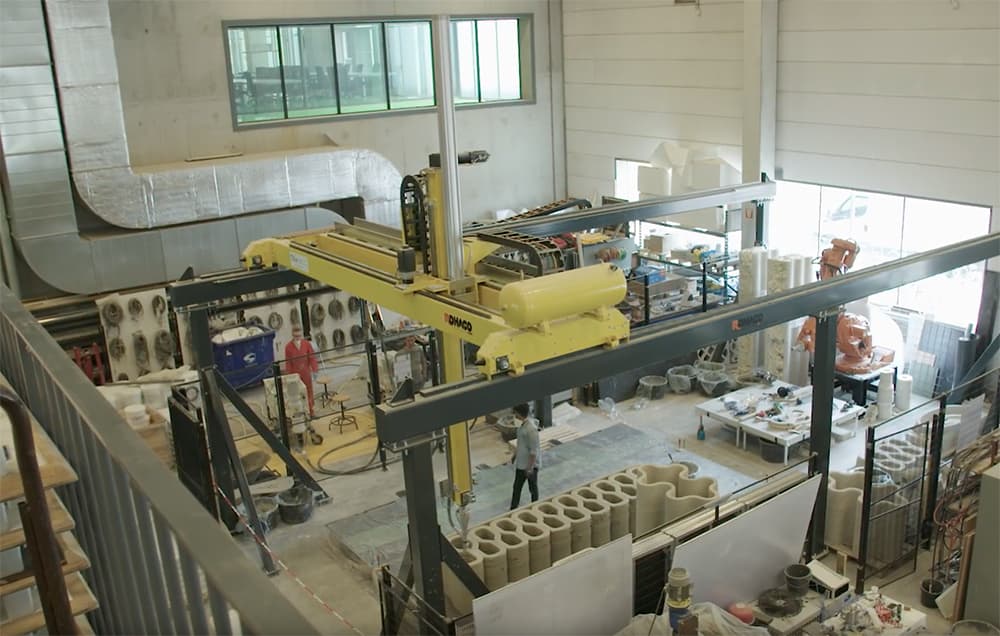 Above: Technical University Eindhoven's 3D printer in action (image courtesy of BAM Infra).
Overall, it took two weeks to print the 800 individual layers that make up the bridge's components.
The project reduced waste and eliminating the need for formwork, making it more efficient as compared to traditional bridge construction.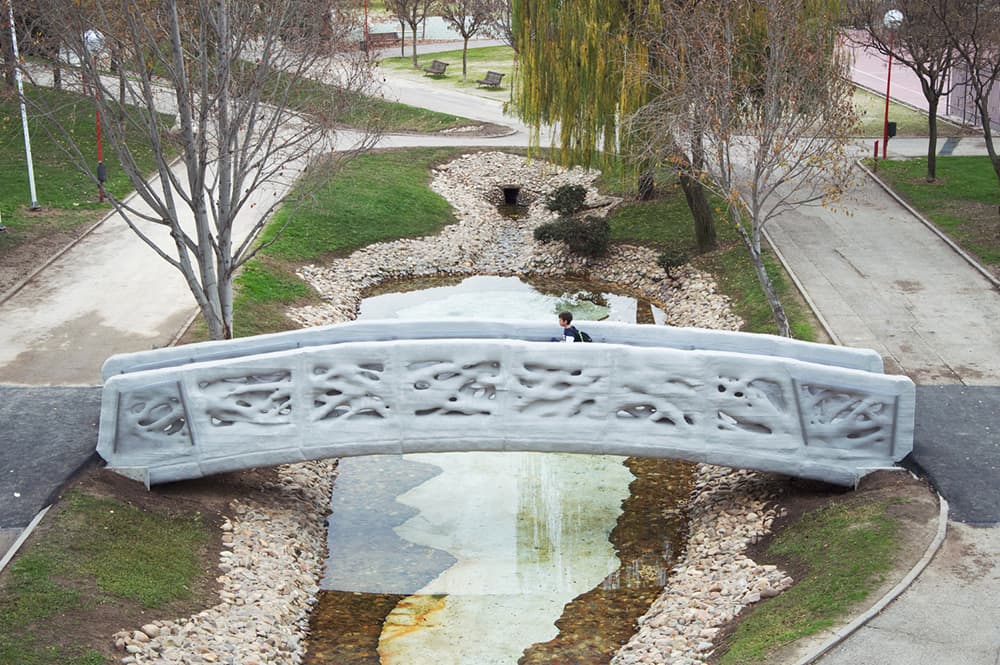 Above: The first concrete 3D printed bridge in the world was unveiled in Madrid last year (image courtesy of Institute of Advanced Architecture of Catalonia).
Although breaking new ground, this is not the first 3D printed concrete bridge in the world. Last year, a team of researchers from the Institute of Advanced Architecture of Catalonia unveiled a bridge 12-metre long, 1.75-metre wide footbridge in a Madrid Park.
Other examples of automation in the construction industry include bricklaying robots, 3D printed houses, as well as the world's first 3D printed steel bridge currently under being manufactured in Amsterdam.
Comments
---