ASIA
Meet Raffles City Hangzhou
Youtube Views

VIDEO VIEWS
RAFFLES CITY in Hangzhou, China, confirms that environmental sustainability and spectacular architecture can go hand in hand. This video shows a fly through of the completed building as it welcomes its first visitors.
The complex, built as part of a wave of development preceding the Asian Games in 2022, is the eighth Raffles City development to be completed by Singapore real estate giant CapitaLand, and the largest project to date by Amsterdam-based architectural practice UNStudio.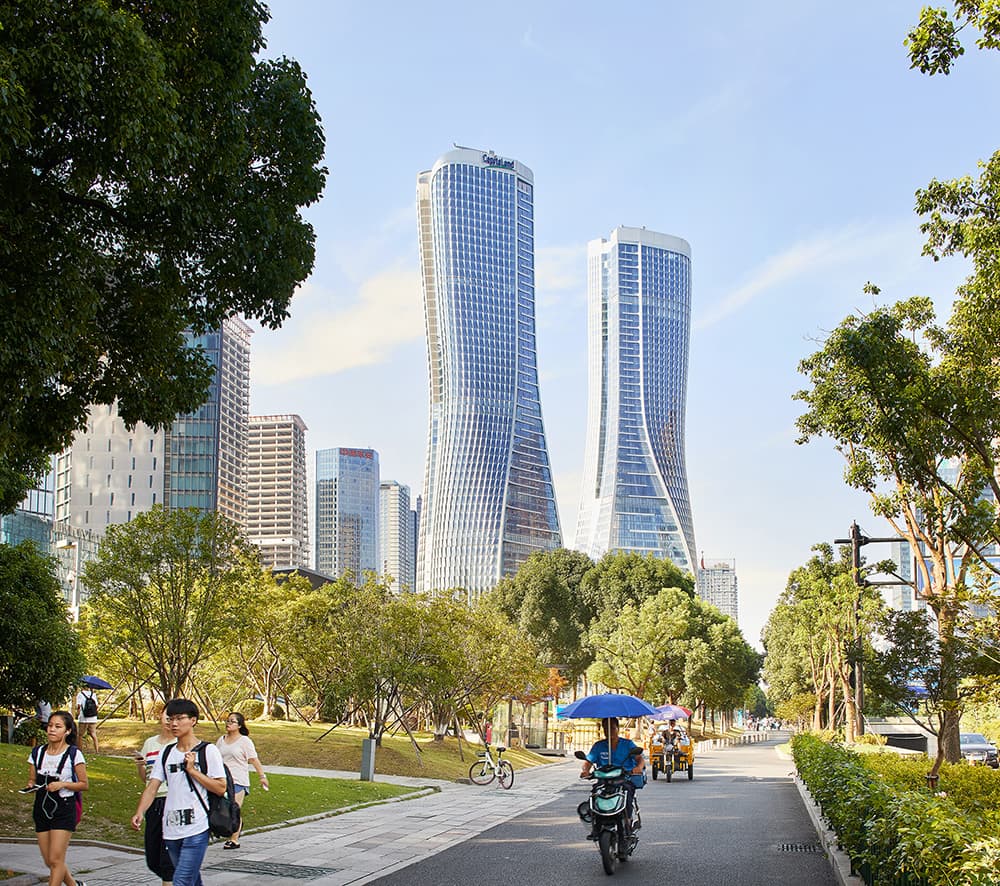 Above: The new Raffles City Hangzhou is one of the key developments in the city's new downtown district (image courtesy of Jin Xing).
Overall, the complex adds almost 4,305,000 square feet (400,000 square metres) of retail, offices, (serviced) apartments, hotel and leisure facilities and a helipad, to the rapidly developing downtown area of Hangzhou.
Packed into a compact six-storey podium and two 60-storey, 820-foot (250 metre) towers, the project took nine years to complete and also includes a direct connection to Hangzhou's underground train network.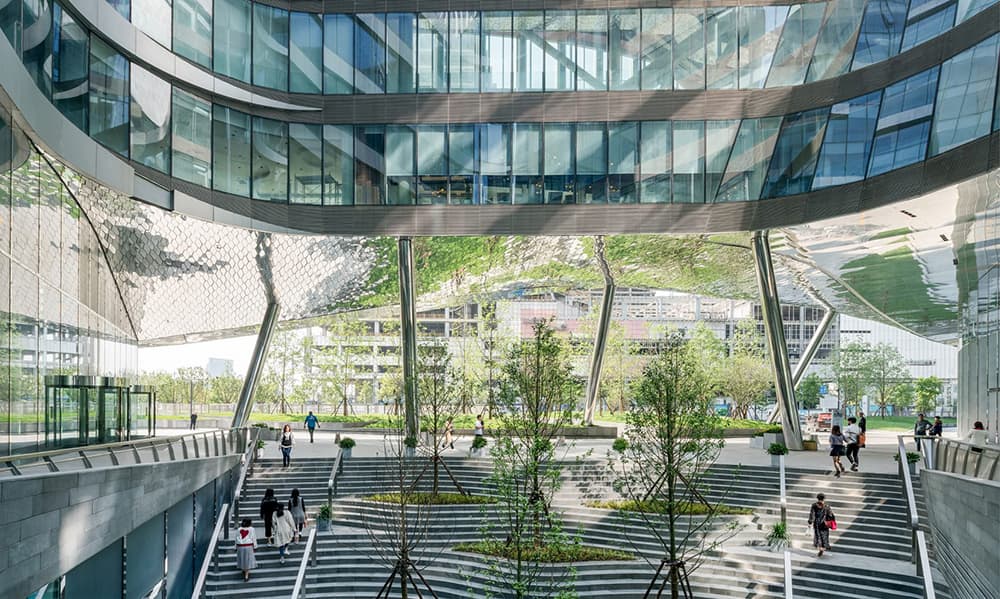 Above: The project integrates pedestrian movement through the site (image courtesy of Seth Powers).
Upon completion, the project has achieved LEED Gold certification. According to Ben van Berkel, UNStudio's principal, Raffles City Hangzhou is a "point of confluence, a hub for business conduct and a new destination for visitors and residents alike; an 'all-in-one' destination for working, living and leisure in a highly sustainable environment."

Above: Mixing of function is central to the project (image courtesy of UNStudio).
The fluid design of the complex's retail podium directs users across the site, while voids in each of its corners, along with a central, spiraling atrium allows light to penetrate deep into the complex. These voids also allow mall visitors to gaze upwards toward the sky and the towers that rise from the podium.
The voids and atria are shaped to provide ample space to introduce a large degree of natural ventilation, making Raffles City Hangzhou the first mall of its kind in China.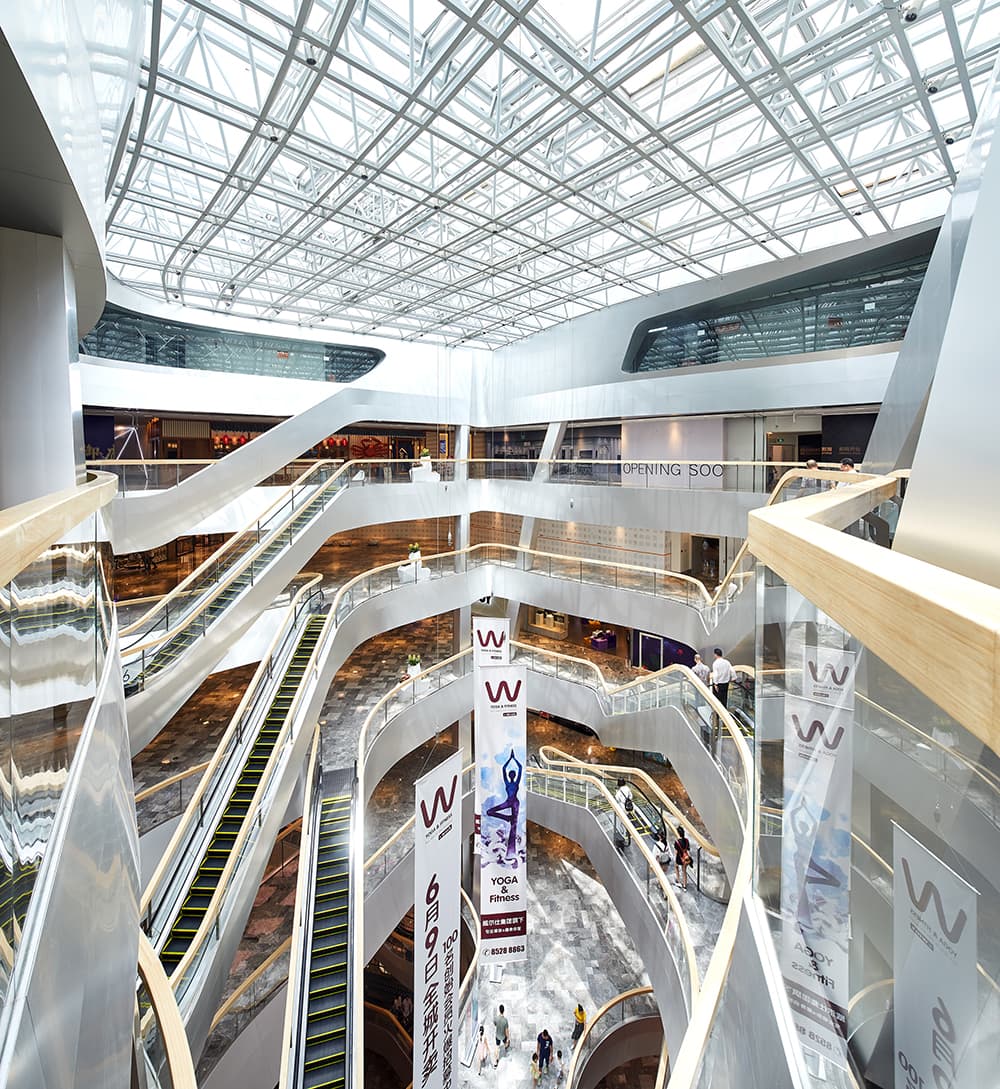 Above: Raffles City Hangzhou's central atrium aids in natural ventilation (image courtesy of Huron+Crow).
Although not identical, the two towers are designed in dialogue with each other, featuring two distinct facade designs. The first has horizontal planters every two storeys, oriented towards Hangzhou's green avenues and waterfront.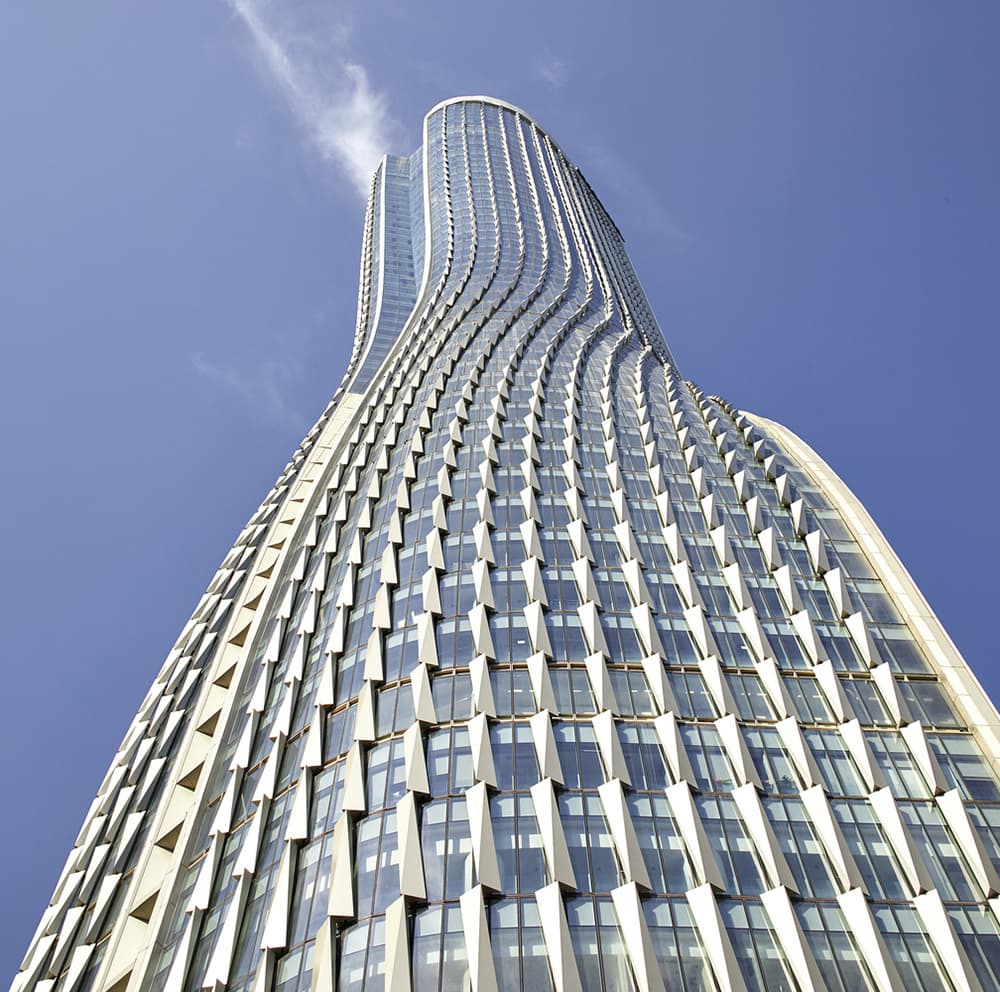 Above: 1560 shading fins accentuate the buildings twisting shape, as well as reducing solar heat gains (image courtesy of Hufton+Crow).
The other features a layer of rotated, vertical solar shading fins superimposed over the tower's glass curtain-wall facade. This is meant to reduce insolation and glare, but also to accentuate the building's distinct undulations and frame, whilst directing occupants' views outward.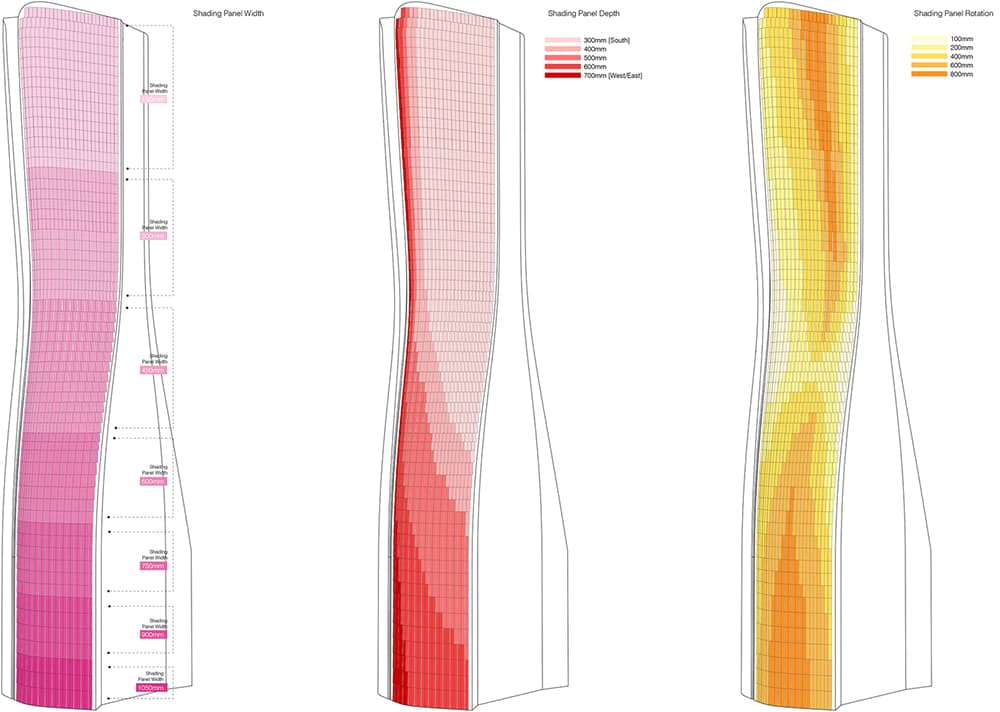 Above: The position and size of the shading devices was modelled using parametric tools (image courtesy of UNStudio).
It is the implementation of these smart, yet commonsense solutions - density and a mix of functions, natural ventilation, solar shading and transit oriented development - that contributes not only the the project's green credentials, but also its striking form and appearance.
Comments
---