TECH
Meet "Europe's First 3D Printed Building"
Youtube Views

37,521

VIDEO VIEWS
COPENHAGEN-BASED 3D Printhuset has finished printing the BOD - short for "building on demand" - which it claims is Europe's first 3D printed building.
An 8 x 8 x 6 metre (26 x 26 x 20 foot) gantry-type printer was used to to print the walls of the structure. Windows, doors, internal furnishings and a roof are currently being added, while the cavity in the walls will be filled with recycled cellulose fibre.
The building's unusual shape has been chosen to demonstrate the possibilities that the technology can offer.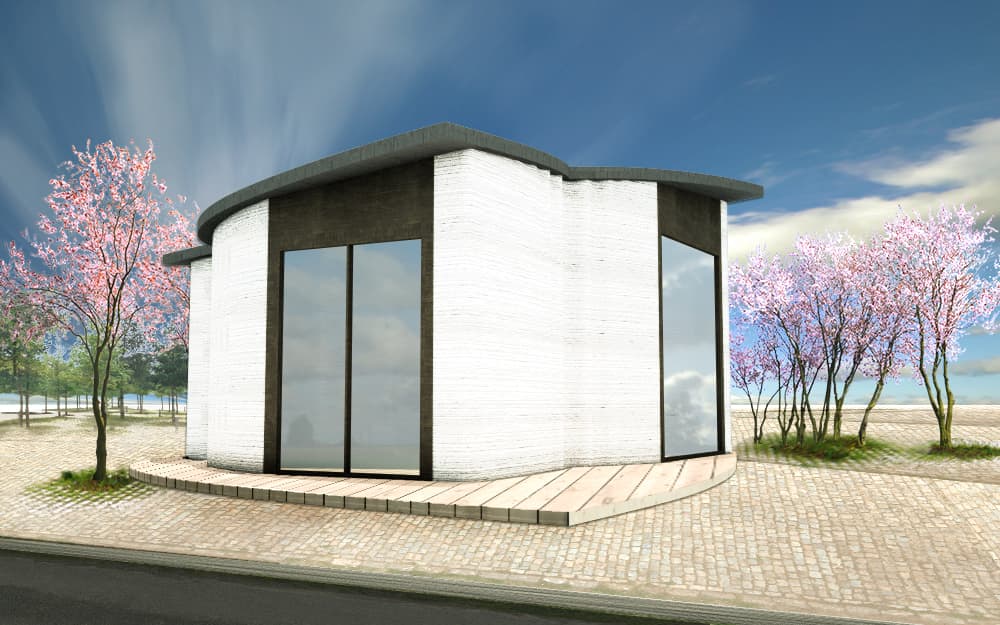 Above: A computer generated image showing how the BOD will look once it's finished. Below: A poured concrete slab provides foundation for the building (images courtesy of 3D Printhuset).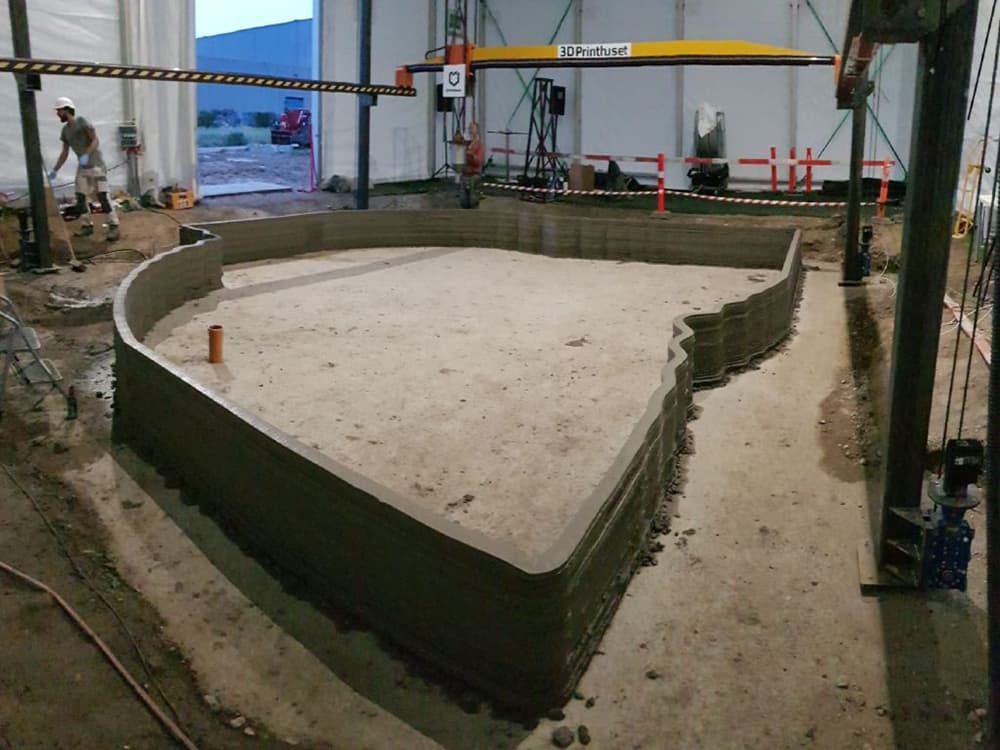 The house was constructed (or rather "printed") at a rate of 2.5 metres per minute; each layer was about 60-70 millimetres wide and 20 millimetres high. Crushed tiles were mixed in with sand and used in the concrete.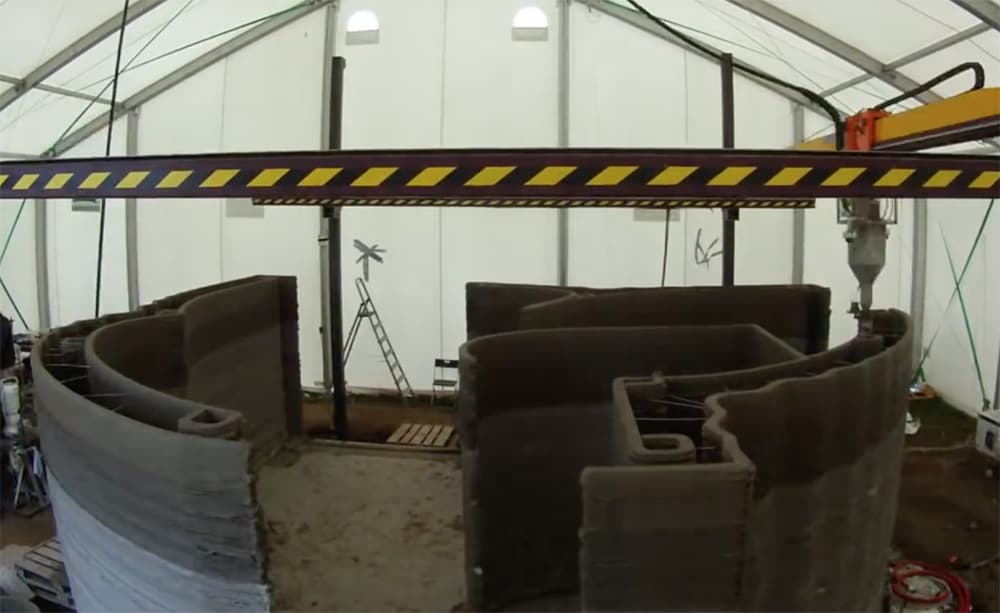 Above: The wall-cavity will be filled with recycled cellulose fibre in order to conform to Denmark's strict regulation (image courtesy of 3D Printhuset).
According to the team at 3D Printhuset, Europe has fallen behind in the uptake of 3D printing technologies due to stringent environmental and safety regulation. However, the researchers want to show that it is possible to use the technology while adhering to high standards.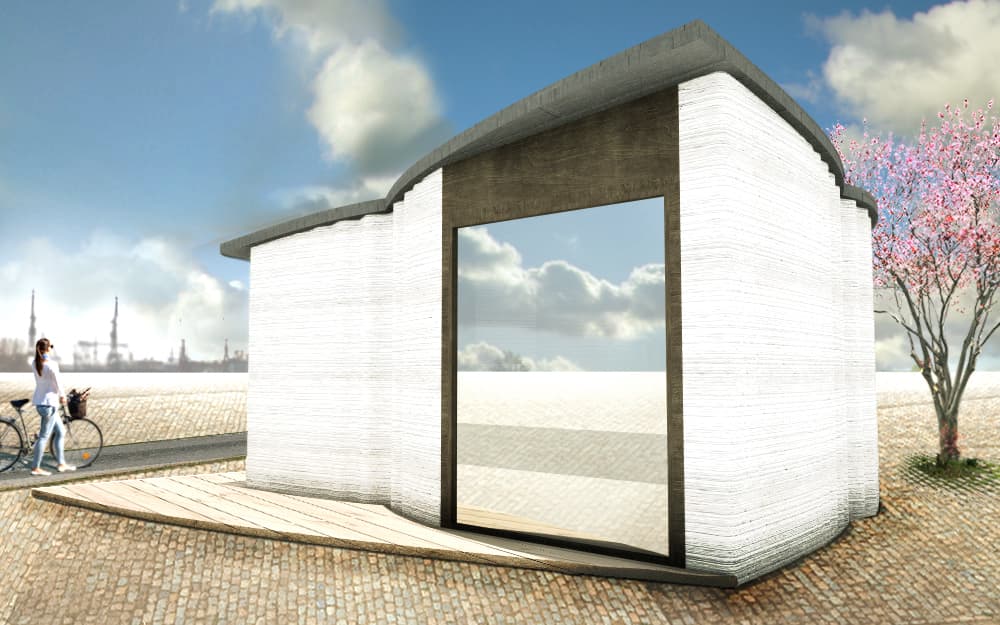 Above: Windows, doors, roof and furnishings will be added to complete the building (image courtesy of 3D Printhuset).
Nordhavn in Copenhagen was chosen as the site of the BOD due to its proximity to the city's cruise ship terminal. It is hoped that this will allow a large number of visitors to walk past, while providing unique space to new start-ups that are moving to the area.
You can learn more about the race to build the world's first 3D printed house HERE.
Comments
---