Documentaries
South Korea's Quest to Build the Future of Football
Youtube Views

676,124

VIDEO VIEWS
Video powered by Epic Games and hosted by Fred Mills. This video and article contain paid promotion for Epic Games.
FOOTBALL in South Korea is huge.
From Son Heung-min to Park-Ji Sung, the country has produced football superstars known around the world, and it even co-hosted the World Cup in 2002. Now, they're taking things to a whole new level.
UNStudio and the team behind the iconic Johan Cruijff ArenA in Amsterdam have teamed up to design the new Korean National Football Centre.
But this isn't just a stadium. It's a sprawling campus and training centre that pays homage to the history of Korean football and sets the nation up to become a force at World Cups to come.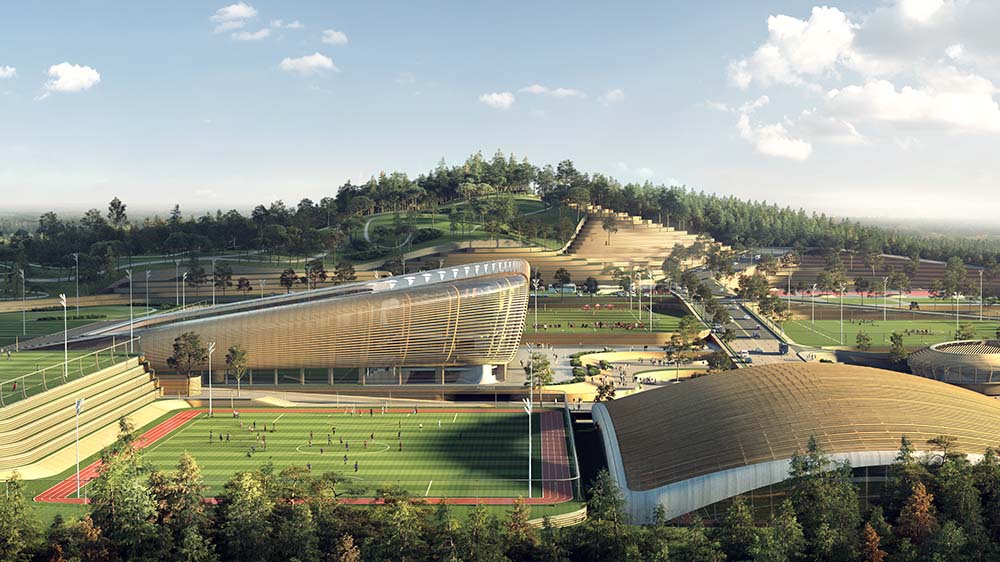 Above: The design for the Korean National Football Centre in Cheonan-shi, Chungnam-do, Korea. Image courtesy of UNStudio
Today, South Korea is one of the top football teams in Asia. And its football program has a legacy stretching all the way back to the beginning of South Korea itself.
The Korea Football Association joined FIFA in 1948, just after the Republic of Korea, also known as South Korea, was established.
In 1956, the national team played its first home match at the Dongdaemun Stadium. Since then the team has played at a number of stadiums across the country, rising to become a major player in the world of football.
Now South Korea is positioning itself as a global football destination – and it's going all in.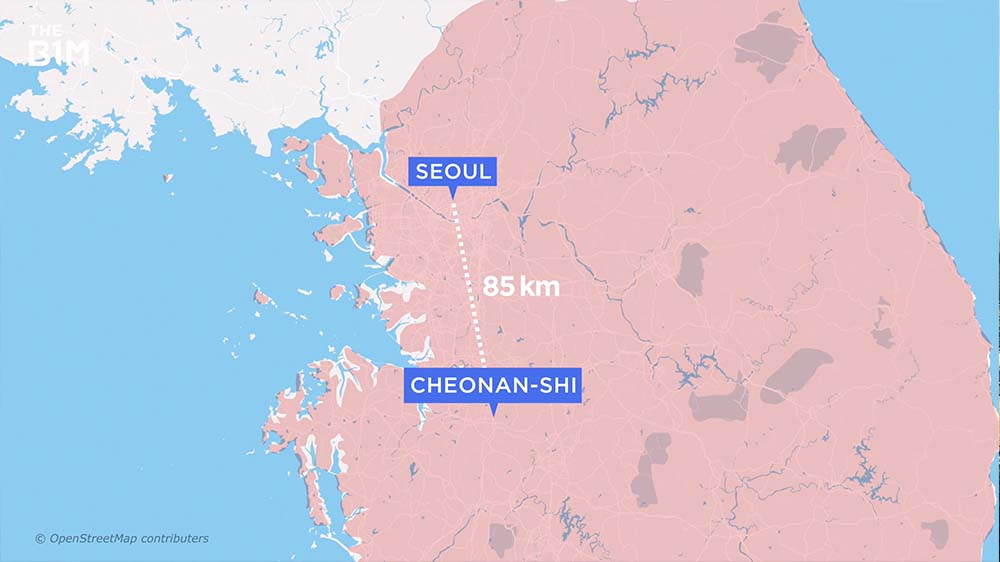 Above: Korea's National Football Centre will be located eighty-five kilometres south of Seoul.
The new Korean National Football Centre will span a sweeping 450,000 square metres, featuring two new stadiums, a health and resort facility, museum, training fields, a youth hostel and retail space. It'll all be shared by the men's national team, the women's team and youth teams.
The winning masterplan was crafted by UNStudio, who collaborated with experts across the world in the midst of the pandemic.
At the core of the new centre's design is a football philosophy called "total football."
Invented by the Dutch in the 70s, it's a strategy where players aren't restricted to just one position on the field. Any player could take over the role of another throughout a match, forcing teams to be creative, agile and know the game inside and out.
UNStudio has let that philosophy guide its design, creating a holistic approach to football, beyond just sport. Health, wellness, science, technology and education are all woven throughout the masterplan.
"We have a particular way of working here in Holland and that is the collaborative, integral total way of looking at," Ben van Berkel, founder and principal architect of UNStudio said.
"You can bring all the intelligence to it, not the playground alone, but to the tactics of how to play. And that similarly in the way we design."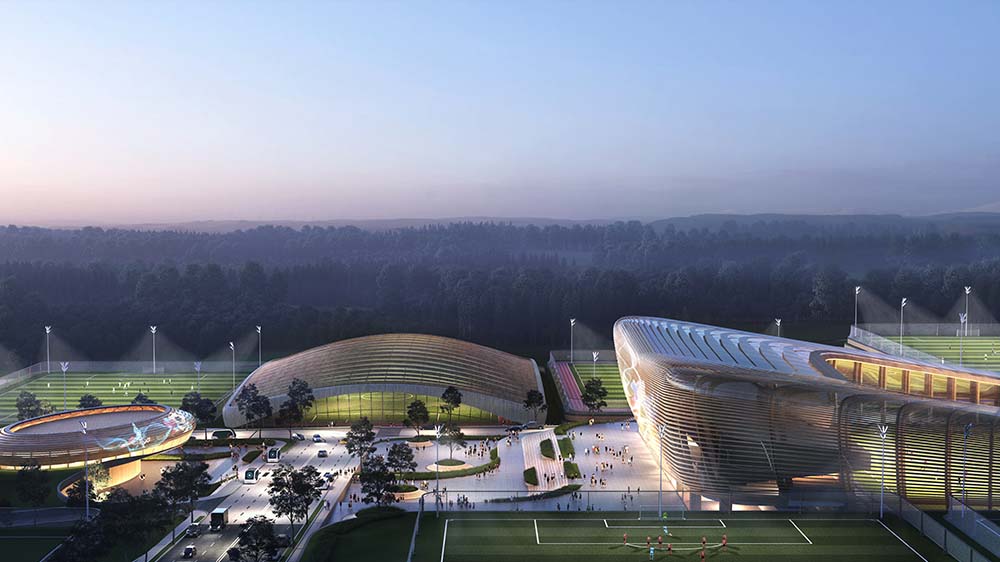 Above: The sprawling campus will be used by the mens, womens and youth teams. Image courtesy of UNStudio
The heart of the Korean National Football Centre will be this public plaza that's surrounded by three key pieces of architecture: an indoor stadium, outdoor stadium and museum.
The outdoor stadium will seat up to 1500 people and is designed to use local, natural materials like timber and exposed stone where possible.
The design of these new stadiums was informed by experts at top international football clubs, including the Johan Cruiyff ArenA.
While the stadiums will give superfans a chance to watch some of their favourite players in action, the training fields around the centre will help cultivate the next generation of footballers.
It's not uncommon for training fields to be discovered by accident, or just developed because they're in a convenient location for the team. But these are different. The Korean National Football Centre will be home to over a dozen sport field typologies, natural running tracks and indoor gymnasium.
Those will all be linked to medical and treatment centres for the players. And they're not just designed to optimise physical health. There's an emphasis on natural materials and green space to integrate the centre with the surrounding landscape.
Above: Where possible, natural materials like timber will be used to construct the facilities. Image courtesy of UNStudio
But it's not all greenery and timber. This is South Korea we're talking about, one of the most technologically advanced countries on earth.
So, of course its newest stadium will be fitted out with smart tracking features integrated throughout the built environment. They'll be able to track players' performance, analyse the game and help trainers decide which players to put where.
But technology isn't just a part of the design, it's been crucial to the design process itself.
UNStudio used a software called SpaceForm to build a virtual 3D model of the Korean National Football Centre.
As you can imagine, recreating a digital twin of an entire football complex takes a lot of rendering power. That's where Epic Games' Unreal Engine comes in.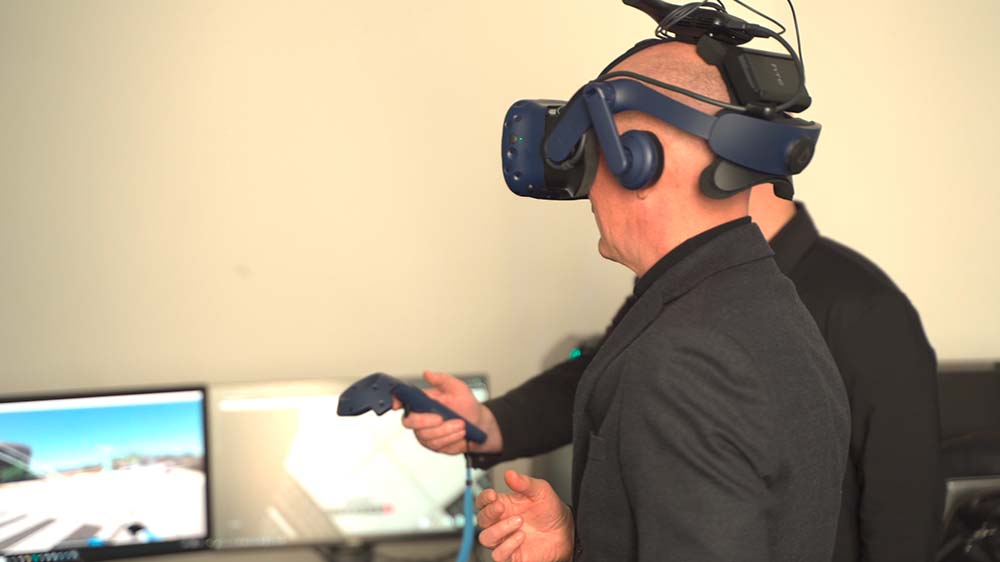 Above: Ben van Berkel uses Virtual Reality to view the stadium design. Image courtesy of UNStudio
The same software that powers your favourite video games, like Fortnite, is also behind next level architectural renders like this one, thanks to its ability to handle such large data sets.
Epic Games supported the development of SpaceForm with an Epic MegaGrant just over a year ago, which helped build the proof of concept.
Now, the Korea Football Association is able to collaborate with UNStudio and present their designs to the public virtually.
Whether they're in Amsterdam, New York or Seoul, stakeholders are able to tour the complex and see the design from every angle, from a VR headset, desktop or mobile device.
"The most interesting thing is that you can work with physical built models in architecture, But then you cannot really go into the model," van Berkel said.
"The advantage of the SpaceForm platform is that you can really go into the model, you can look around, you can step down, you can walk on the field, you can look around, you can see other people moving."
SpaceForm lets teams upload their designs from Rhino 3D, Revit or Sketchup and build a real-time, immersive 3D presentation. Things that just aren't possible on paper, like getting a feel for how the sunlight will flow through the structure of a stadium, suddenly become possible.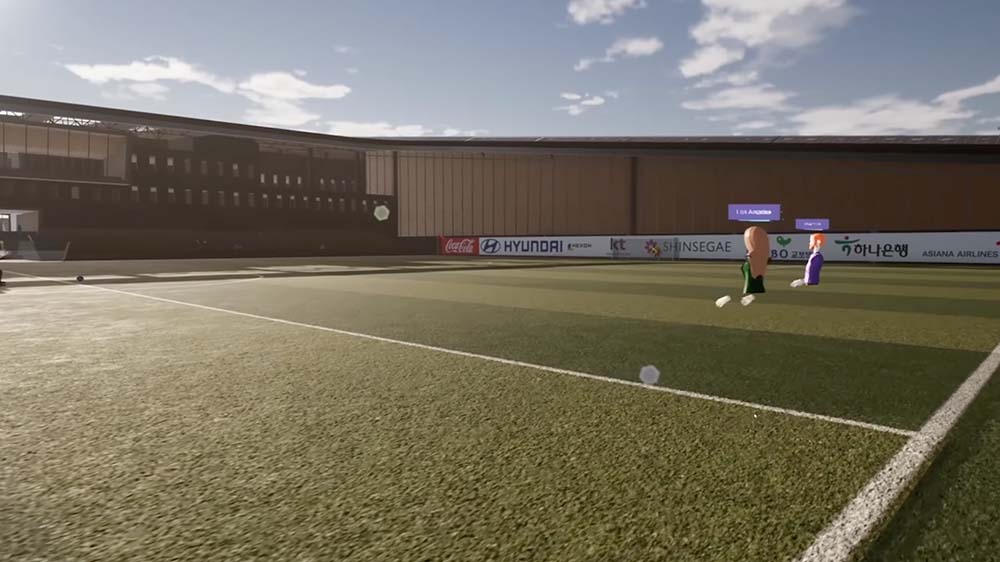 Above: International team members review the Korean National Football Centre design in SpaceForm. Image courtesy of UNStudio
That makes international collaboration and decision making a whole lot easier, especially when changing travel restrictions and guidance make it close to impossible for everyone to meet together on site.
"It is fascinating that these design approaches give you also a more human centric approach to the way you experience the space as a person and in the space itself," van Berkel said.
UNStudio has taken the spirit of digital innovation and baked it into its design process, from concept to the final product. But the most important component of all is the human element – these stadiums are designed to foster an environment that invites everybody to experience the sport of football in all its glory.
South Korea's legacy of football is far from over. And the new National Football Centre shows just how serious the country is about its future. It's not just a space for potential world championships, it's a commitment to holistic wellbeing for athletes, and an investment in the future of football.
This video contains paid promotion for Epic Games. Unreal Engine is being used to create interactive, virtual replicas of projects like this one, see how.
Video presented and narrated by Fred Mills. Additional footage and images courtesy of UNstudio, Epic Games, Republic of Korea/Jeon Han, Дмитрий Голубович, ijs, Whoisgalt, Manri Cheon, 서울시 사진기록화사업,
We welcome you sharing our content to inspire others, but please be nice and play by our rules.
Comments
---