Cities
Chicago: Leading America's Fight Against Climate Change
Youtube Views

125,554

VIDEO VIEWS
OUR cities are now home to more than 54% of the global population, but while they cover just 3% of the world's total land area they account for more than 70% of global greenhouse gas emissions.
Now, in an effort to curb the impacts of climate change, a number of cities are working to operate in a cleaner and more sustainable way.
Since 2008, Chicago has been implementing a series of strategies in its Climate Action Plan – an initiative that seeks to reduce the city's greenhouse gas emissions by 80% below 1990 levels – and in 2019 committed to running the city on 100% renewable energy by 2040.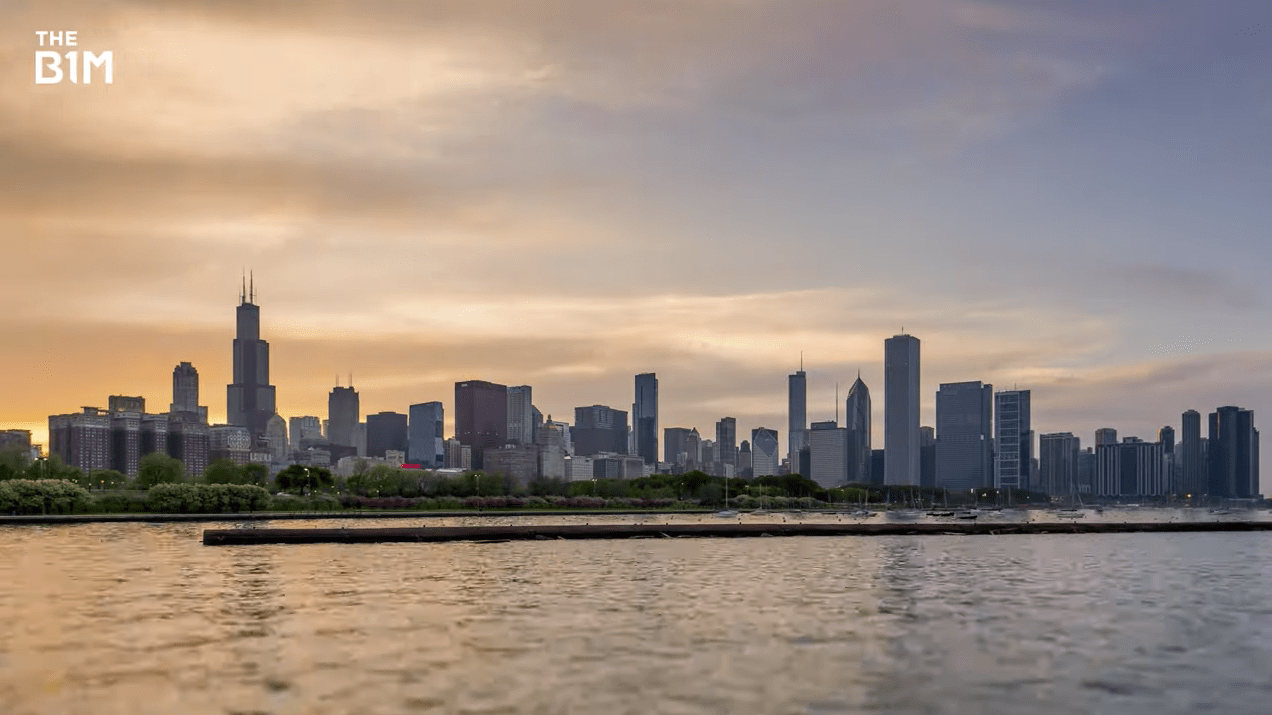 Above: Chicago has become the largest city in the US to commit to 100% renewable power by 2040.
As the largest city in the United States (US) to commit to such an ambitious goal, Chicago is now set to become a model for other large cities across the country and around the world to follow.
Despite intentions to withdraw the United States from the Paris Agreement on climate change, numerous states, cities and major corporations have taken it upon themselves to reduce their carbon emissions.
While Copenhagen has committed to becoming carbon neutral by 2025, many have been quick to point out that other major urban areas are at a disadvantage when looking to set similar goals, as many of the methods being used to reduce Copenhagen's carbon footprint cannot be easily implemented elsewhere.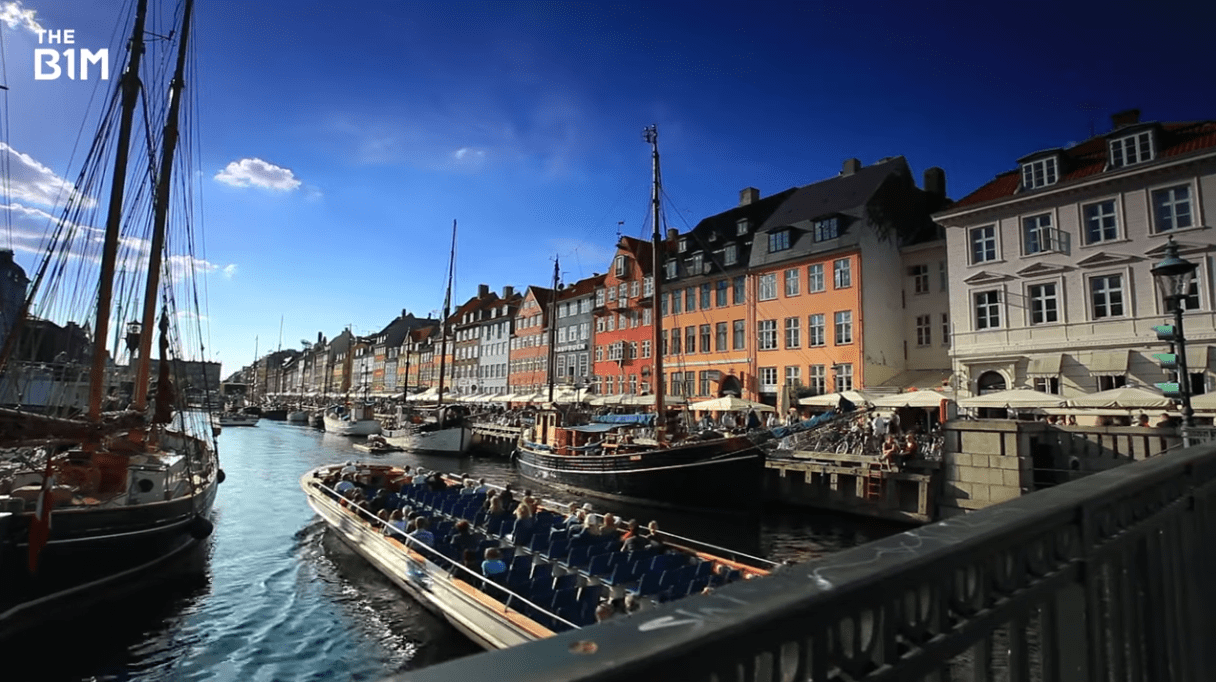 Above: Copenhagen has committed to becoming carbon neutral by 2025 but has many advantages.
Chicago's plan focuses efforts on a number of key areas where CO2 emissions are produced and include steps to combat the already unavoidable consequences of climate change; such as heatwaves and increasingly unpredictable weather patterns.
BUILDINGS
Recognising that buildings contribute to almost 70% of the city's overall carbon footprint, Chicago has made tackling inefficiency in how these structures are operated a top priority.
In the residential typology alone, while a third of households across the US are living in buildings that are over 50 years old, in Chicago the proportion is two thirds.
Many of these structures were built prior to the advent of modern energy efficient systems.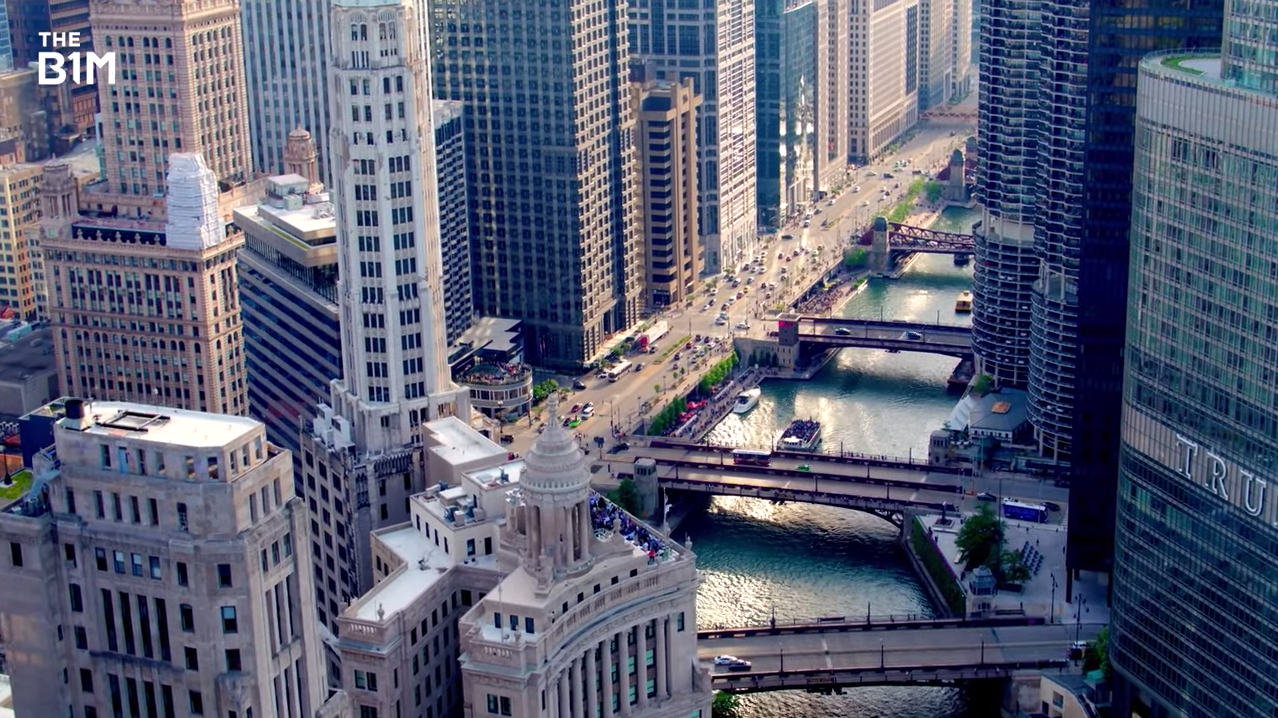 Above: With more than two-thirds of Chicago's residential buildings being older than 50 years, efforts to retrofit these structures to become more energy-efficient have become the cornerstone of the city's Climate Action Plan.
In response, the city has been undertaking an ambitious programme to improve energy efficiency in 50% of its commercial, residential and industrial buildings by 2020.
Measures being undertaken include retrofitting to enhance insulation, upgrade heating and cooling systems and to install energy-efficient lighting and high-efficiency windows – all of which help to lower a buildings energy consumption, in turn resulting in lower operating costs for owners.
To enable these measures, The City of Chicago has assisted with financing for businesses (Chicago PACE) and homeowners while leading by example on the near 900 public buildings that they own – working to retrofit 100% of these structures by 2025.
POWER GENERATION
While cutting the amount of energy consumed in the city will significantly reduce Chicago's carbon footprint, stopping emissions at their source will have a greater impact on climate change.
Despite the city already committing to running all municipal buildings on renewable energy by 2025, in 2019 city officials voted unanimously to expand that commitment to cover all buildings within the city by 2040.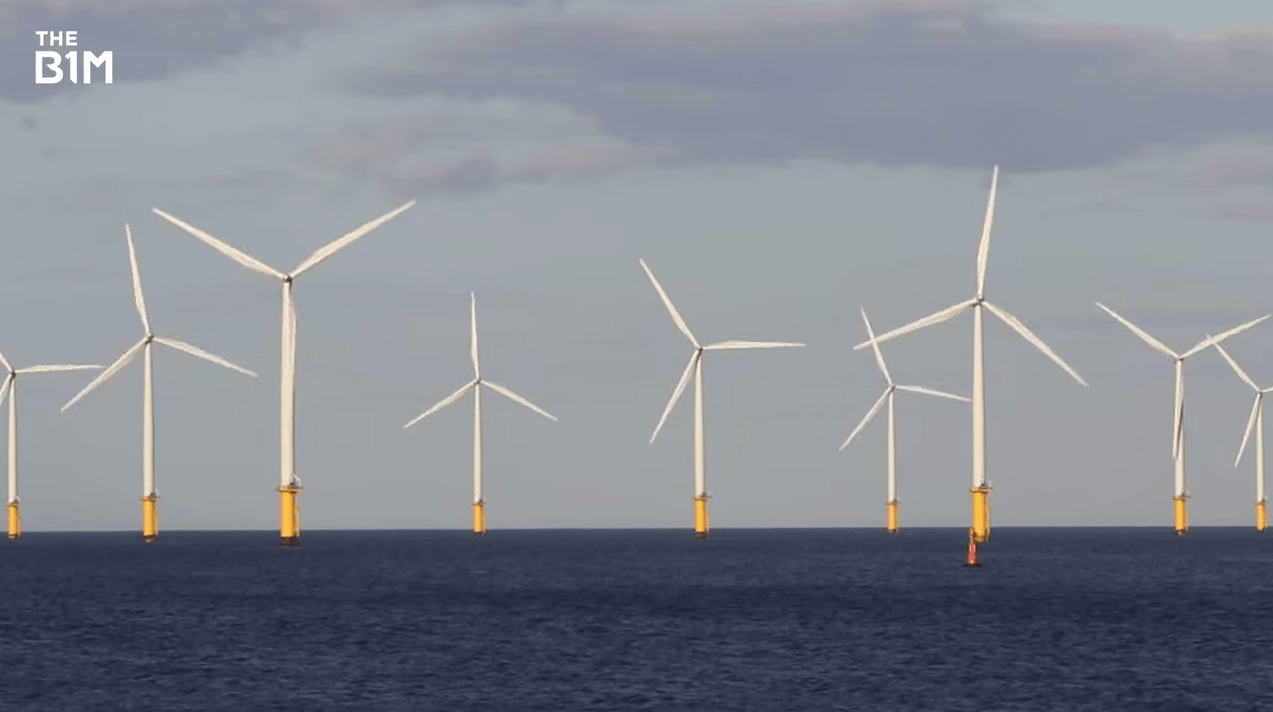 Above: Looking towards the future, Chicago is investigating the feasibility in building a wind farm on Lake Michigan to provide a portion of the city's power.
Photovoltaic (PV) panels have been installed on schools and other significant structures, while businesses and homeowners have been incentivised to install smaller-scale systems on their own buildings to generate a portion of their energy needs.
Though the city still draws around 80% of its power from coal and nuclear sources, an offshore wind farm on Lake Michigan is now being explored, with the potential to considerably reduce the Chicago's reliance on fossil fuels.
TRANSPORTATION
21% of Chicago's greenhouse gas emissions come from the cars, buses and trains operating in the city making transportation another important area of focus in the Climate Action Plan.
Home to the second largest transit system in the US, the city is building upon the network that is already in place to further reduce its carbon footprint.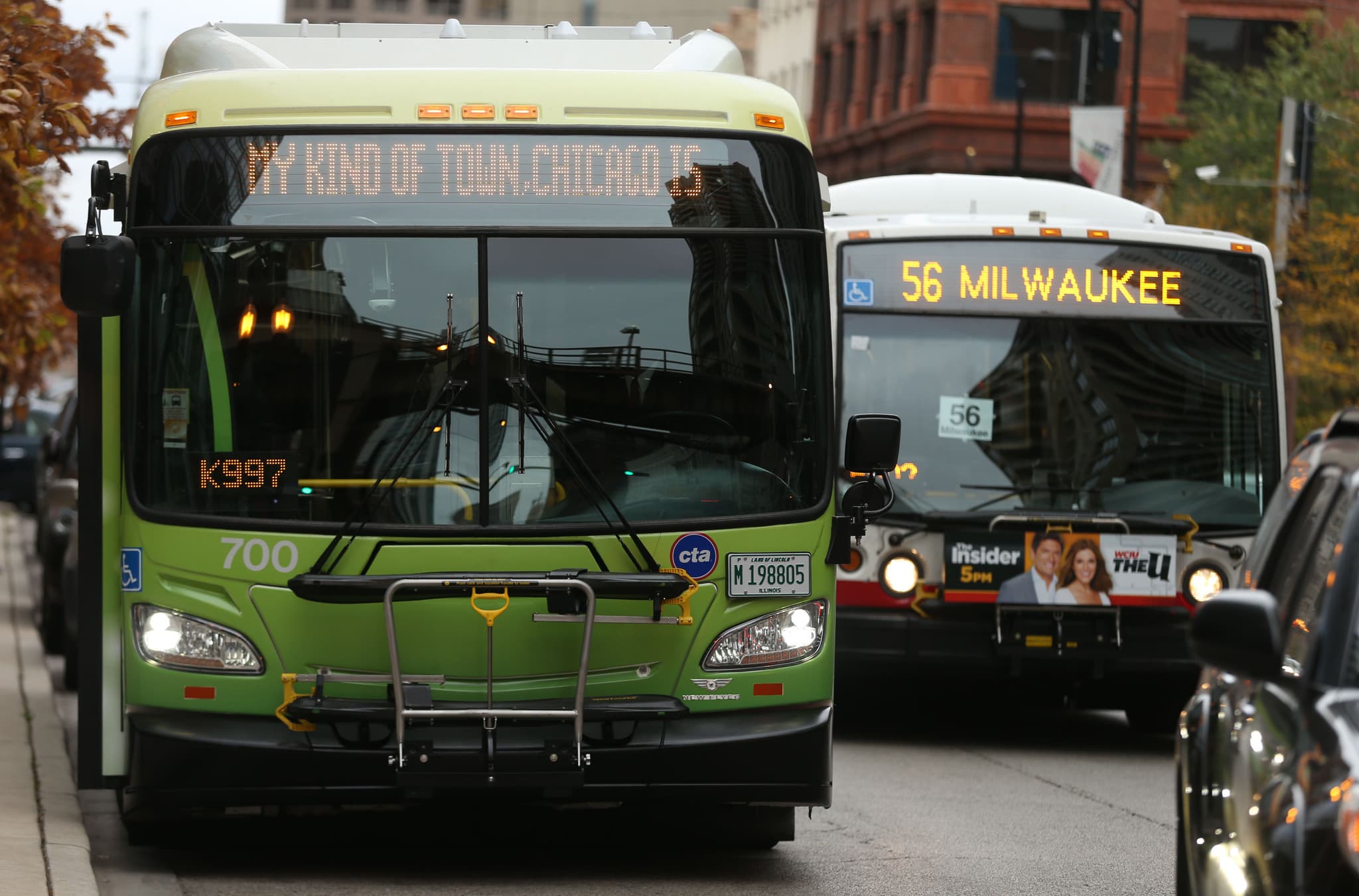 Above: Among other initiatives, the Chicago Transit Authority is converting the city's bus fleet to electric vehicles by 2040 ( image courtesy of Phil Velasquez).
Currently providing 1.6 million rides daily, the city is working to boost public transportation ridership a further 30% by offering pre-tax transit passes – which can save users up to USD $400 a month as compared to car use – and by working with the Regional Transit Authority and rail and bus operators to increase efficiency on multimode journeys.
The Chicago Transit Authority (CTA) has also committed to converting its fleet of over 1,800 buses to electric models by 2040 while working with the City of Chicago to develop communities around transport hubs that reduce the need for personal vehicles and encourage walking, cycling and car sharing options for residents.
ADAPTING FOR CHANGE
Despite ongoing efforts to reduce the city's carbon footprint, Chicago's officials recognise that the effects of climate change are already being felt.
In response, part of their Climate Action Plan focuses on ways to minimise these impacts on citizens.
Materials commonly used in cities like glass, steel and concrete all absorb heat throughout the day and then release it again at night, contributing to a phenomenon known as the urban heat island effect.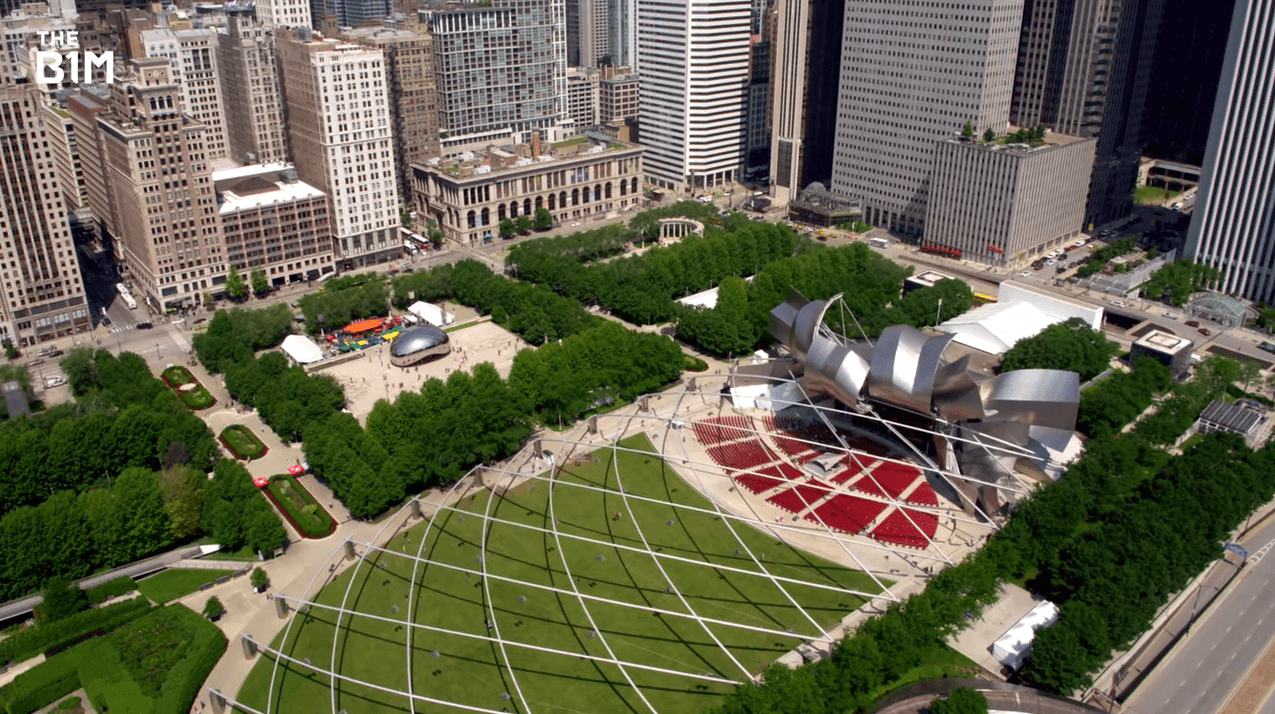 Above: Chicago's city-wide greening initiative focuses on species that can thrive in changing climates and encouraging green roofs across the city.
Introducing green spaces can help to mitigate this. They also provide a degree of defence against sudden storms, absorbing much of the water rather than allowing it to flow into stormwater systems that can quickly become overwhelmed.
While Chicago is now planting more than one million trees across the city, with a particular focus on species that can survive in changing climates, it is also actively encouraging the development of green roofs through its Green Roof Initiative.
City officials have also revised building standards to ensure that the next generation of buildings not only run more efficiently but are designed to passively reduce solar gains and capture rainwater for use within building systems.
Above: The B1M explore's New York City's "green revolution"
Though it is still some years away from achieving its ultimate goals, Chicago's ambitious intentions have helped to firmly establish it as a leading city in the fight against climate change, an inspiring model for others to follow.

Images and footage courtesy of NASA, Andrew Horne, Daniel Schwen, Phil Velasquez and Wheeler Kearns Architects.

We welcome you sharing our content to inspire others, but please be nice and play by our rules.

Comments
---