Tech
How Buildings Can Power Our World
Youtube Views

195,157

VIDEO VIEWS
Video powered by IES and hosted by Fred Mills.
THE way we gather and consume the energy needed for our buildings and infrastructure is changing fast.
Fossil fuel demand is declining, while renewables are more widespread than ever – and look set to rise further.
But while we might be generating it more cleanly, reducing the amount of energy we use, without heavily disrupting our lives, is another challenge altogether.
With buildings a huge contributor to carbon emissions, solutions in this area are becoming ever-more critical as we work towards a zero-carbon future.
Some projects, however, have already reached a goal that until recently would have seemed far too ambitious – creating more energy than they use through state-of-the-art technology.
This is how buildings can power our world.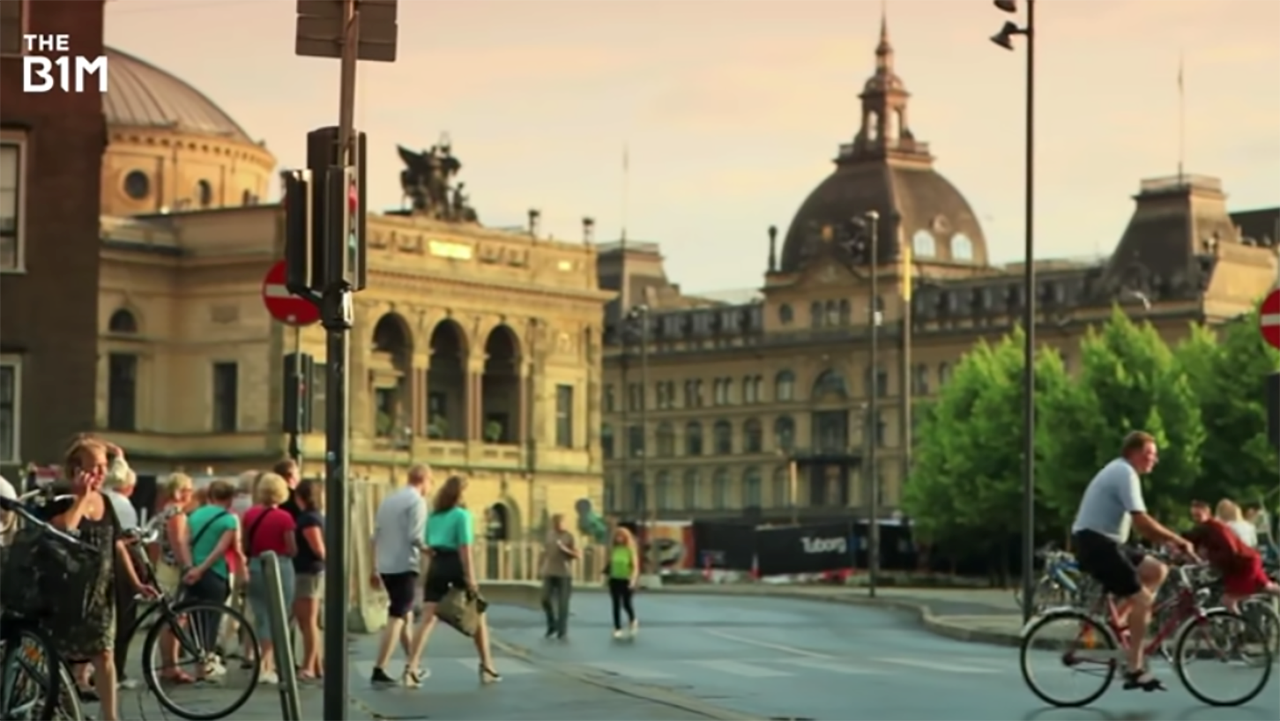 Above: As populations have increased, countries like Denmark have turned to cleaner energy to meet greater power requirements.
Renewable production is now expanding quicker than expected, driven by huge growth in low-cost solar power and an upsurge in wind and hydroelectric projects.
This shake-up of the global energy system is crucial to reducing greenhouse gas emissions, improving air quality, expanding access to cleaner energy and hitting carbon targets. None of this will be possible without the efforts of the construction industry.
But while it is imperative that this transition continues, it is arguably more important that efforts are increased to reduce the amount of energy we use as well.
With buildings responsible for around 40% of greenhouse gas emissions, new solutions are needed to make them more efficient, transforming the way new and established structures are designed, built and operated.
Our buildings, and the process of constructing them, are responsible for more than a third of the world's overall energy consumption too, and this looks set to rise further in future.
However, despite being one of the largest contributors to emissions and energy usage, the buildings sector is also where some of the greatest potential can be seen in tackling these problems.
Several buildings and projects already exist that show the incredible feats that can be achieved with energy efficient practices today, with technology and clever use of design playing a key role.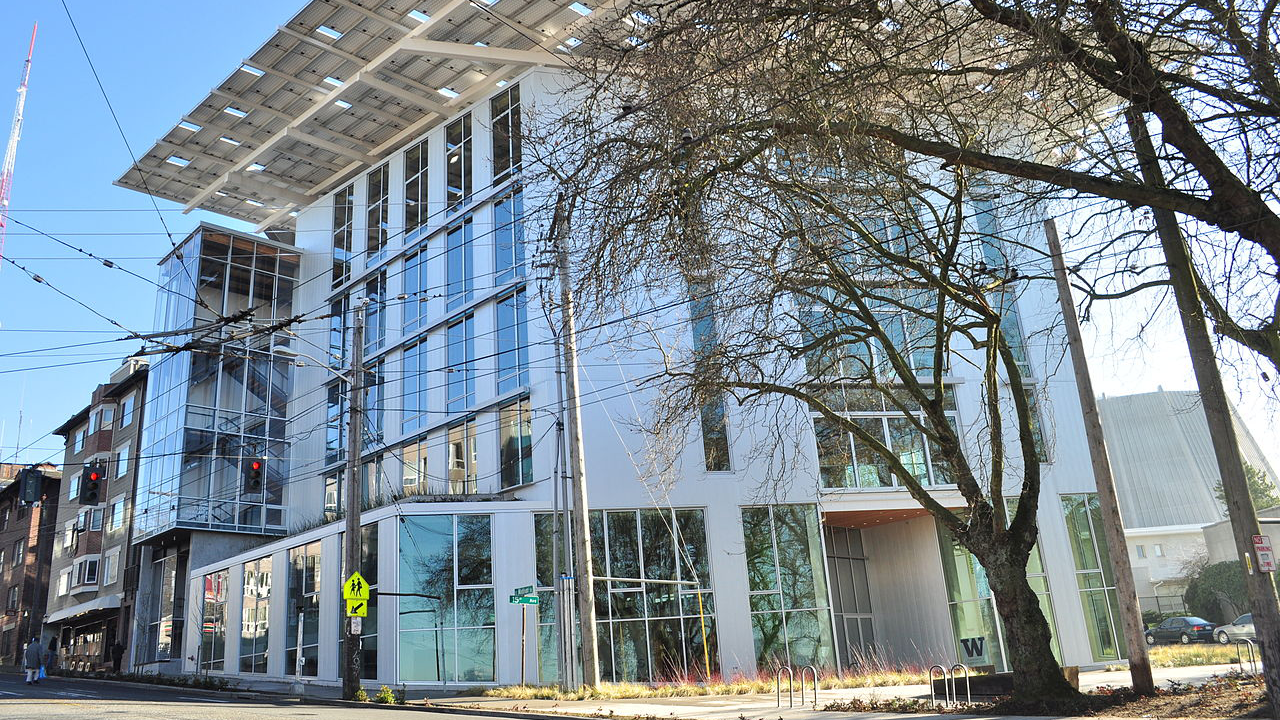 Above: Seattle's Bullitt Center was officially unveiled on Earth Day in 2013. Image courtesy of Joe Mabel.
The six-storey Bullitt Center in Seattle was designed to be the greenest commercial building in the world.
It features 575 rooftop solar panels capable of generating 30% more energy than the building uses, which is then sold back to the grid, making it a positive energy building.
The panels also funnel rainwater inside, where it is filtered for drinking; all waste is processed on-site and it is made entirely from locally sourced, non-toxic materials.
Hong Kong's Zero Carbon Building is another example - using 45% less energy than similar buildings of a traditional design.
The three-storey structure in Kowloon Bay is also equipped with 80 different eco-building technologies, including thousands of sensors that record and monitor environmental parameters.
These feed into a Building Management System which analyses and optimises energy performance.
But while these highlight what can now be achieved with energy efficient new builds, our existing structures must also be taken into account.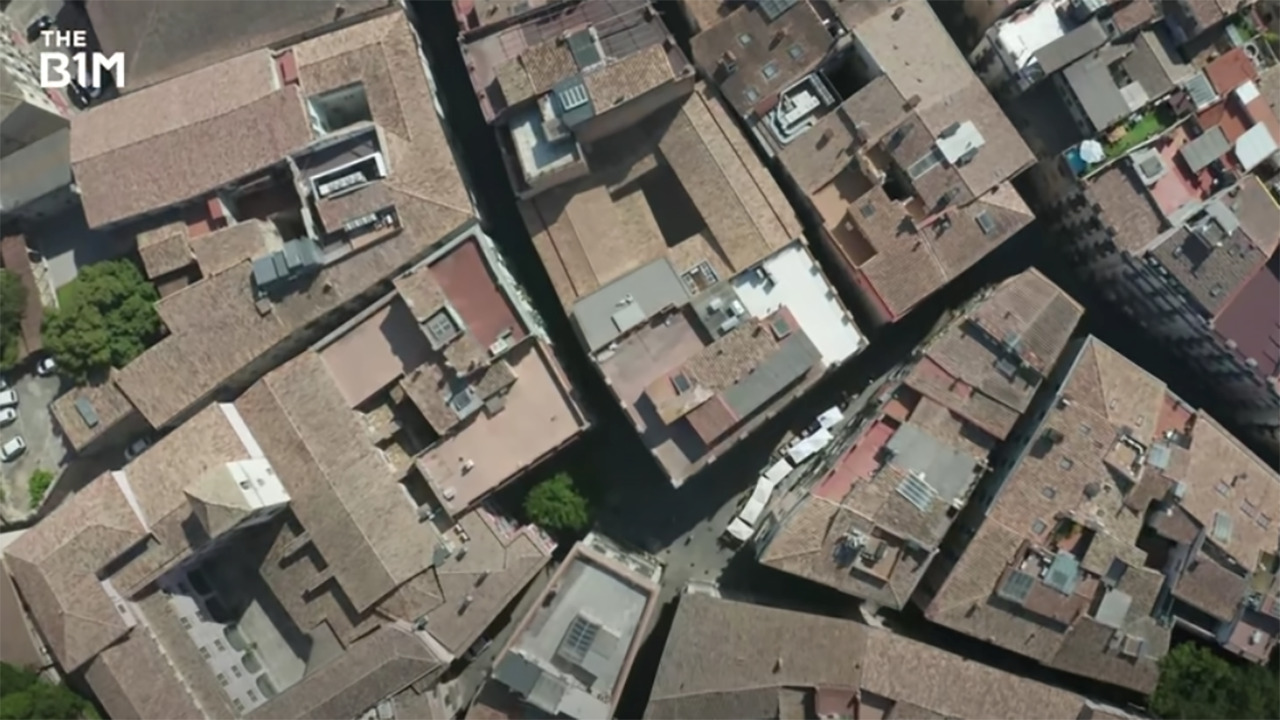 Above: Around 80% of the buildings we will have in 2050 are already built.
New innovations to upgrade whole districts that no longer meet modern standards are now emerging.
An entire Positive Energy Block is being created in Limerick, Ireland's third largest city, as a way of reducing energy consumption within a key area of the city centre, while retaining its unique Georgian heritage.
Part of the +CityxChange project, the scheme envisions a new renewable energy management system allowing for the two-way flow of energy, with excess power returned to the grid.
ICL digital twin technology from IES has played a crucial part in the first phase, helping to reduce energy consumption as much as possible before the application of renewable technologies.
Here, an Intelligent Community Information Model was built using data provided by the local council, OpenStreetMap and other sources.
This gave the IES team an understanding of CO2 emissions, as well as energy consumption and distribution, across the district.
Five buildings were then picked to form the Positive Energy Block – each given their own digital twin.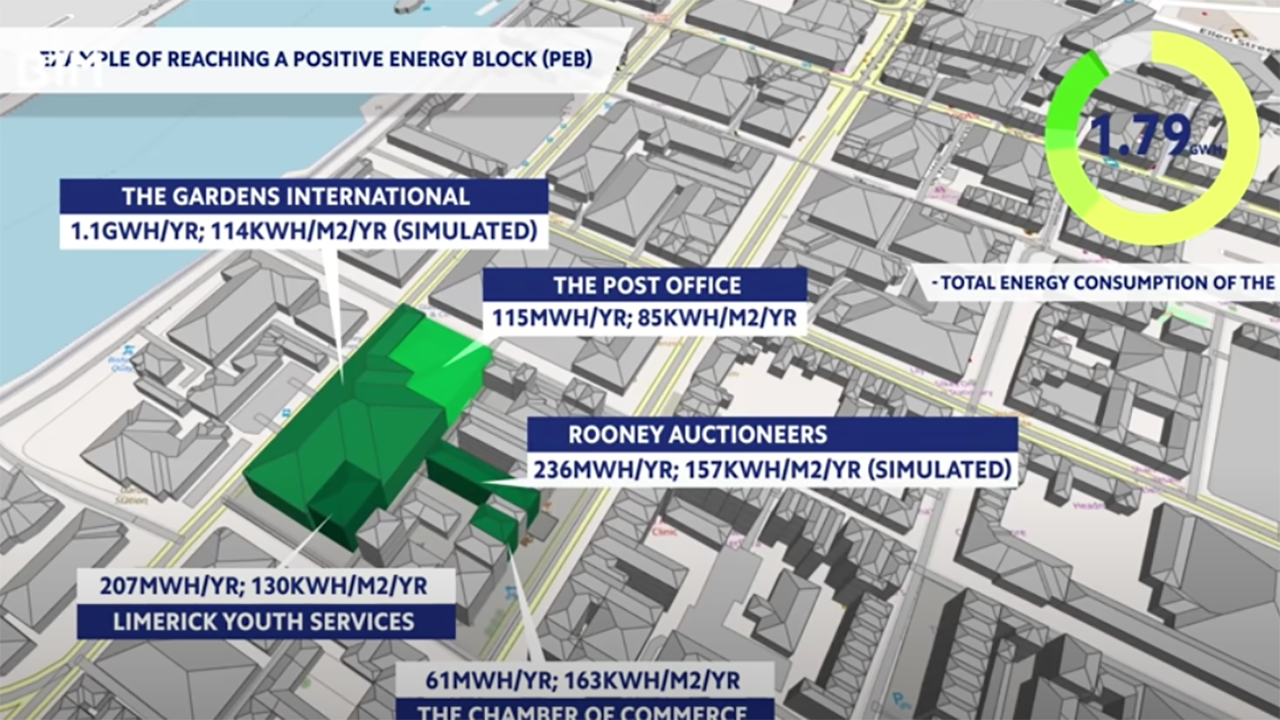 Above: The five buildings were chosen for their higher energy efficiency and willing, engaged participants. Image courtesy of IES.

These virtual energy models are accurate replicas of the physical buildings, using real-world data and other information obtained from physics-based simulations and machine learning algorithms.
Next, small operational measures that could achieve significant energy savings were identified, such as modern heating controls, while the impact of upgrades like improved airtightness and LED lighting were calculated.
Finally, the team investigated the effect of deeper actions, including replacing boilers with heat pumps, and the integration of renewable energy sources - suggesting solar panels on roofs and the installation of a tidal turbine in the nearby river.
Implementing all of these measures will reduce electricity demand to just 0.6GWh/yr, with the Block expected to generate 1GWh/yr – a positive energy result.
This process is designed to be easily replicated across other city districts worldwide, starting with one of Limerick's partner cities - Trondheim in Norway.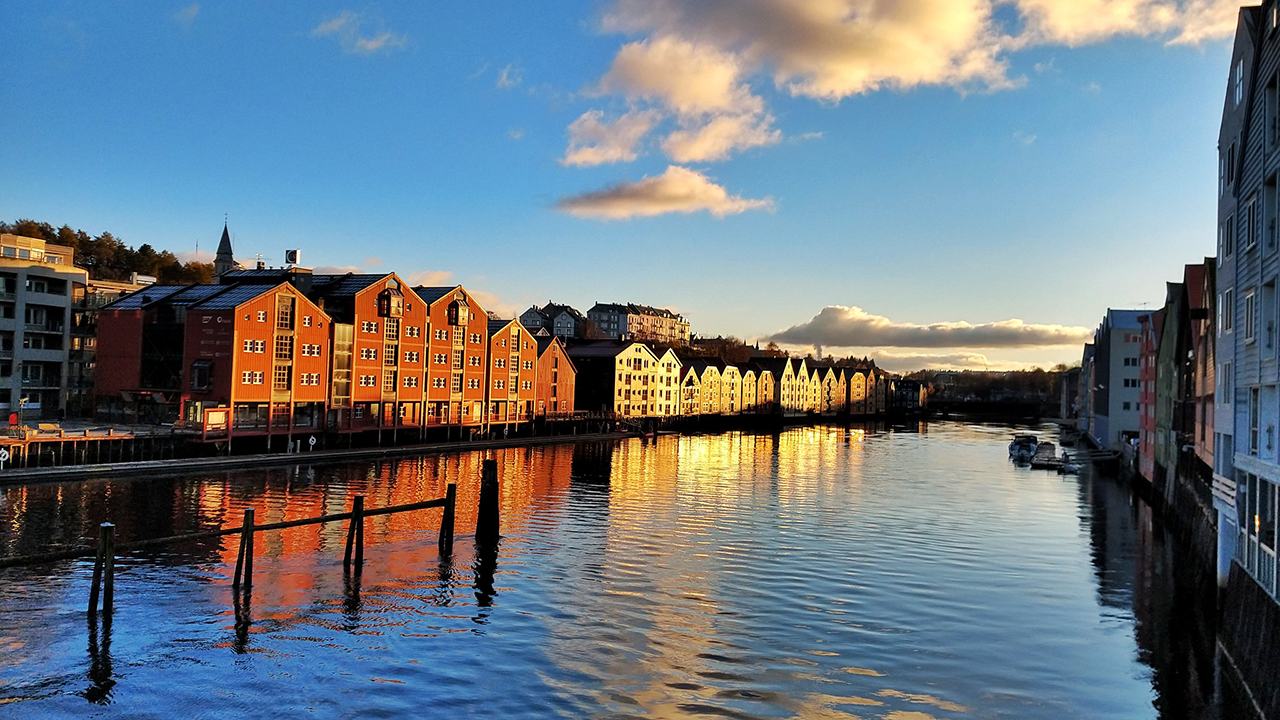 Above: The Norwegian city of Trondheim is also part of the +CityxChange project. Image courtesy of Markus Tacker.
With the scale of the climate challenge becoming more evident all the time, the need to overhaul our built environment and boost efficiency is getting increasingly urgent.
But projects such as these can give us great hope. They show that transforming how our buildings use and also generate energy is not only possible, but it can be achieved right now.
While the construction sector has a lot of work to do if we are to turn the tide against climate change, arming our industry with cutting-edge technology and inspiring examples to follow could shift the balance in our favour after all.
This video was sponsored by IES. Discover how its digital twin technology is helping to address the current climate crisis.
Presented and narrated by Fred Mills. Additional footage and images courtesy of Bullitt Center, Hampshire College, IES, Joe Mabel/CC BY-SA 3.0, Letao Tao/CC BY-SA 2.0, Markus Tacker/CC BY-ND 2.0, Michael Thomas/CC BY 2.0, Smart Limerick, Snøhetta/Kjetil Andersen/ Bjørnar Øvrebø and Timothy Williams/CC BY-SA 2.0.

We welcome you sharing our content to inspire others, but please be nice and play by our rules.
Comments
---