Tech
How Construction Tech Could Solve The Climate Emergency
Youtube Views

161,448

VIDEO VIEWS
FOR thousands of years, our planet has enabled and nurtured our growing civilisations.
Throughout the ages, our settlements have existed in balance with the natural world that surrounds us, protecting us from the elements while enabling our societies to thrive.

But now, in the space of just one human lifetime, all that has changed.
The extent of our urban development has reached extreme levels, and our buildings now contribute more than 40% of all greenhouse gas emissions. Our actions are causing dramatic and irreversible changes to the planet that we call home and the critical links between ecosystems are being broken.
But we have the power to turn this tide. We have the ability to limit the impact of the structures we build and to help them support rather than destroy our planet. The construction industry can make a difference, and with the help of new cutting-edge technology, placed into the hands of billions, we can save our planet for future generations.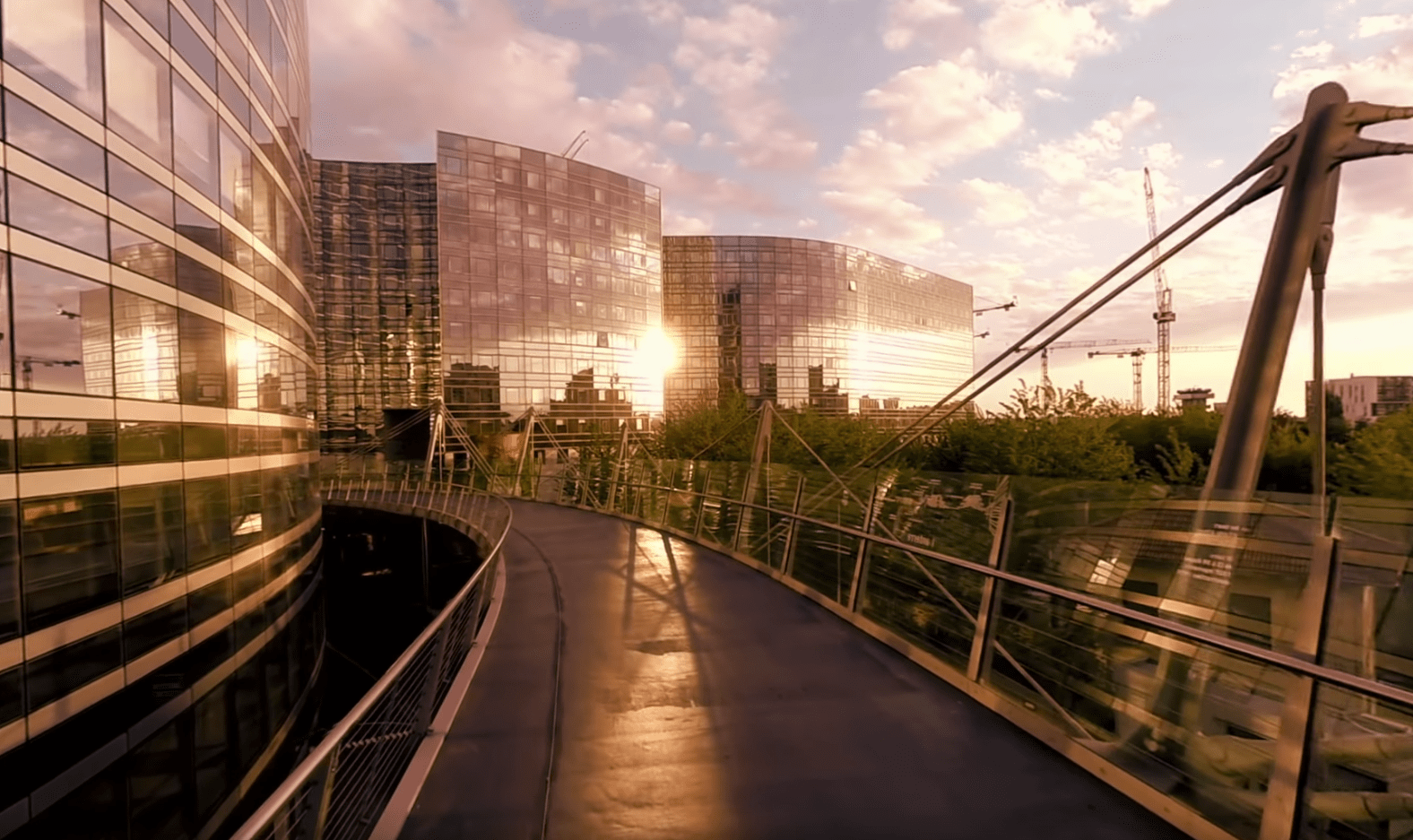 Above: Creating more energy-efficient buildings is key to solving the climate emergency.
Urban development is one of the main ways that human beings impact the Earth.
From the structures that we call home to our schools, hospitals, workplaces and the infrastructure that we travel on, our built world now accounts for a significant portion of all greenhouse gas emissions produced worldwide.
From initiatives to make entire cities carbon-neutral to innovations in concrete manufacture and even smog-eating buildings, the construction industry is beginning to recognise its role and respond – but much more needs to be done, and at a much faster rate.
To make a real difference, we must reach beyond the construction sector and enable each and every one of us to better understand how our buildings are impacting the planet.
Technology can play a key role here, particularly in the form of the digital twin systems that have supported other sectors for many years.
Creating a digital replica of a physical building that actually behaves like the real structure and provides crucial information on real-life performance, can enable us to better understand how our buildings are performing and simulate how they may perform in the future under a range of scenarios.
Leveraging artificial intelligence (AI) and machine learning, these so-called "digital twins" can improve energy resilience, reduce operating costs, increase resource-efficiency and help to decarbonise our buildings.
When applied across a group of buildings – or even an entire community – we could start to analyse and improve our energy use at a societal level, reducing our impact on the planet.
Digital twin technology for buildings is available and in use on real projects right now.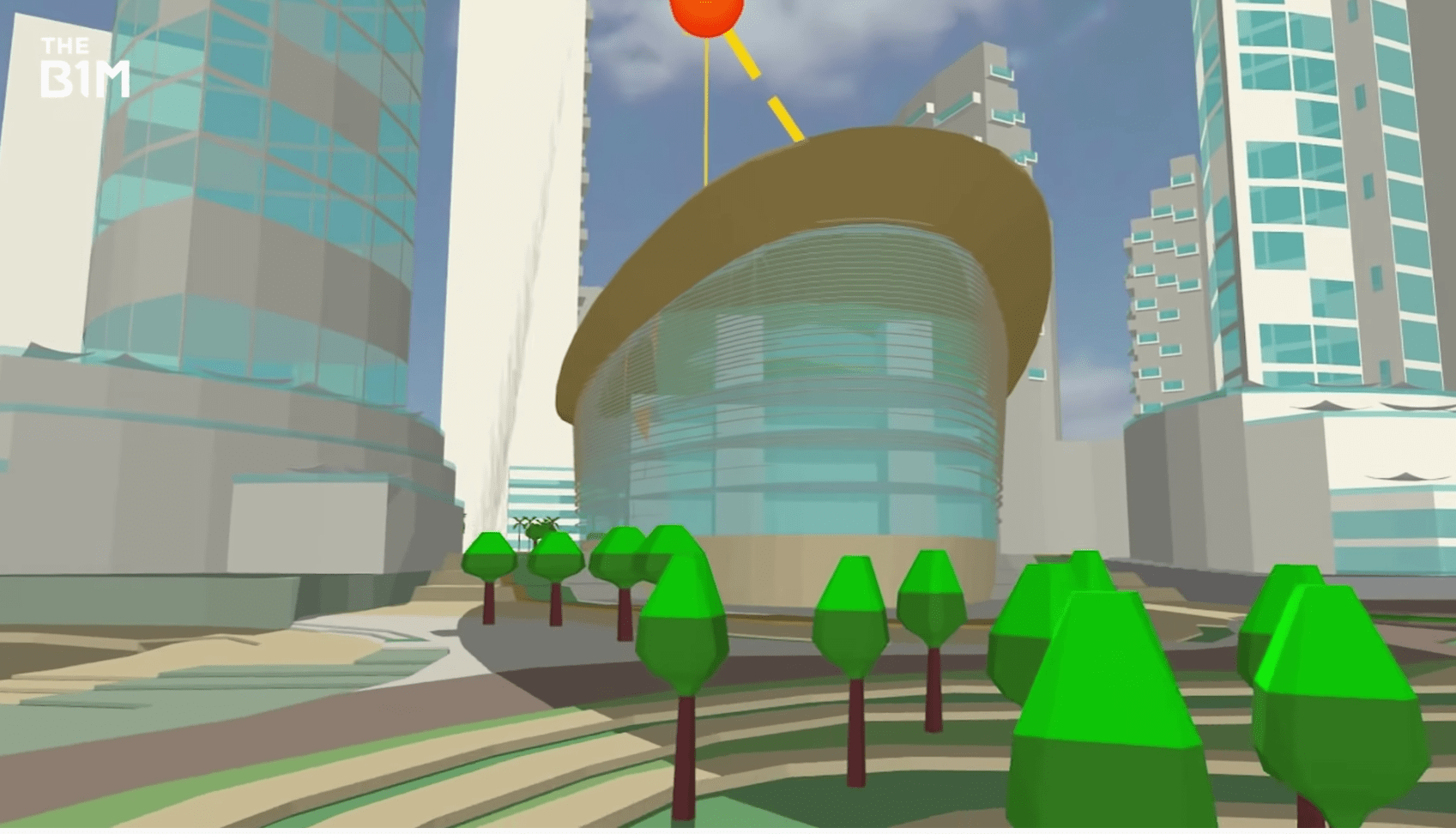 Above: Creating a digital twin of building can improve its operating efficiency (image courtesy of IES).
Systems like the Intelligent Communities Lifecycle or ICL environmental digital twin, developed by IES, combine building simulation and machine learning to provide insights on energy usage, waste heat, renewables, occupant comfort and even transport connectivity.
The ICL can replicate reality by simulating the physics of energy and heat flow throughout a building, or collection of buildings. Any gaps in real-world data can be filled with projections, developed by the intelligent digital twin itself.
Such systems allow energy and resource use in buildings to be clearly visualised, reaching beyond the barriers of complex engineering and engaging everyday people – from children to those who previously had little awareness of how our buildings can impact the planet and their lives.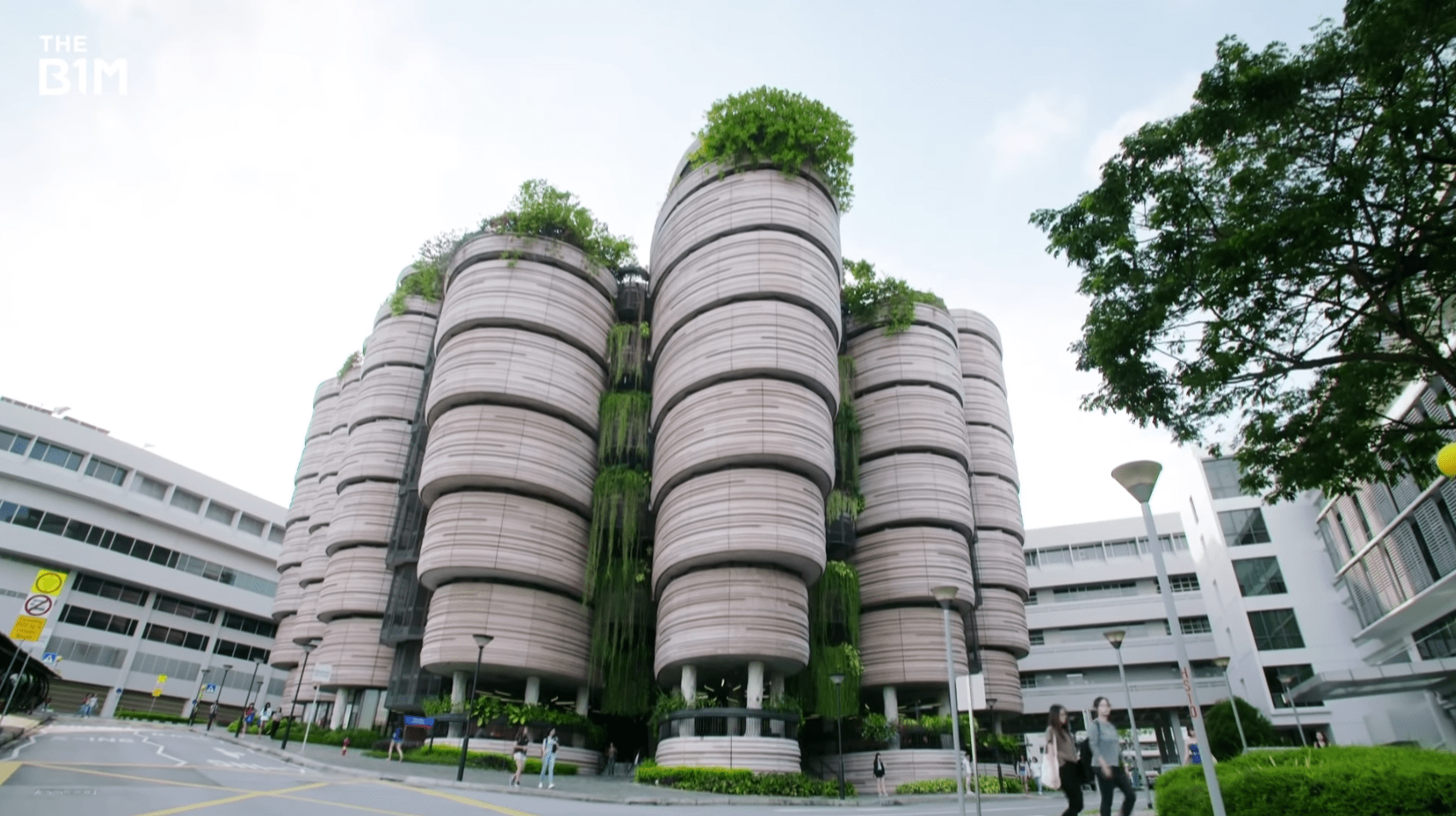 Above: The Hive building at Nanyang Technological University in Singapore.
With ambitions to become the greenest campus in the world by 2020, Nanyang Technological University have deployed IES' ICL technology across their 250-hectare flagship eco-campus in Singapore.
Initially, IES created a master-planning model of the entire campus site, accurate to 91% for total energy consumption. That model was then used as a baseline for high-level analysis on a number of energy reduction technology trials.
In total, the use of ICL technology revealed a potential reduction in energy consumption of 30%, equating to potential savings of over S$4.75M.
IES' digital twin technology is currently in use on residential schemes as well.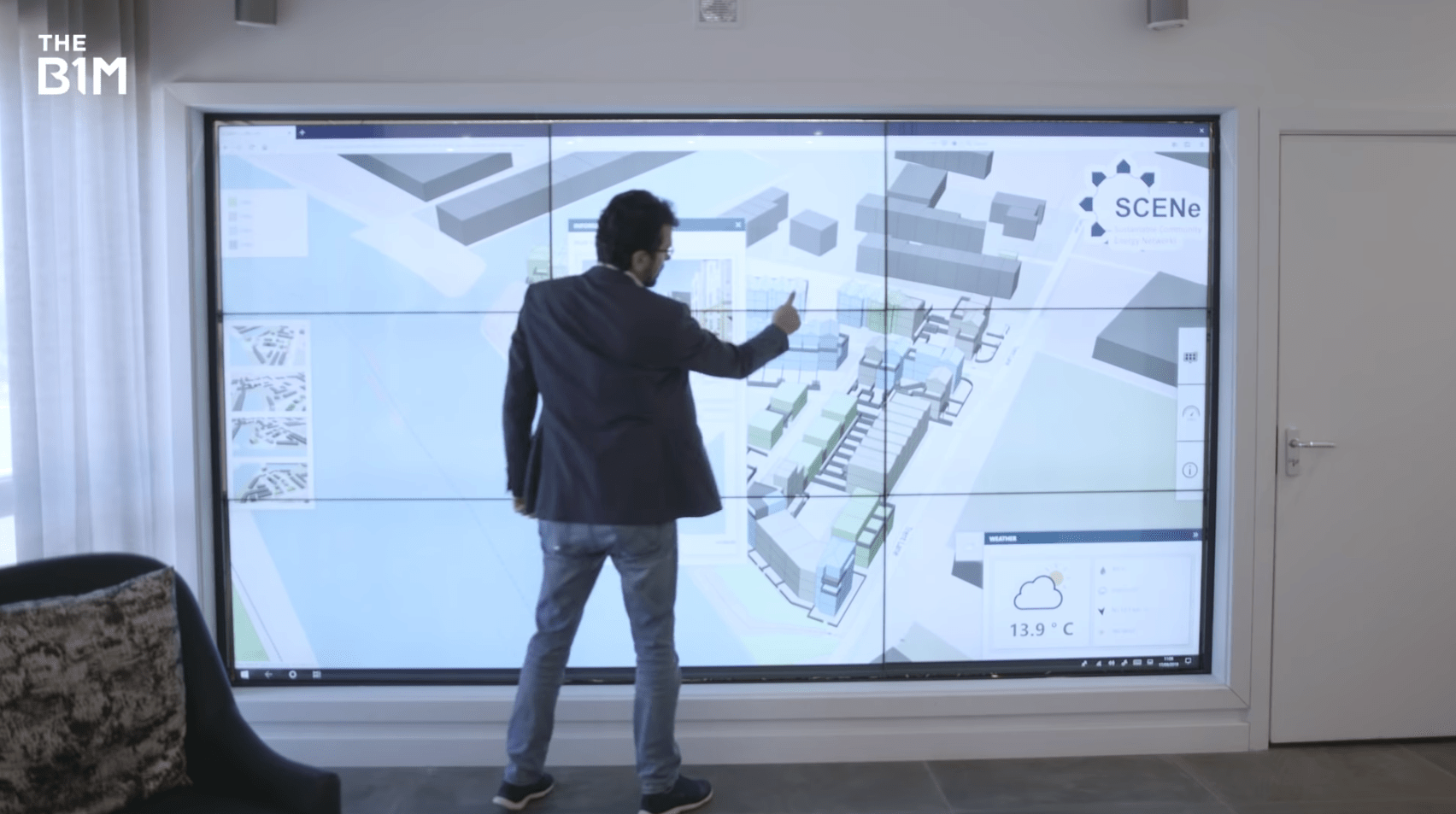 Above: The data collected at Trent Basin was used to create an interactive display in the local community hub (image courtesy of IES).
Trent Basin is a model low-energy community in Nottingham, in the UK. Here, IES worked with experts at the University of Nottingham to create an interactive platform that allows the community to visualise its energy data in real-time.

Residents can interact with the platform online or at a large touch screen in their community hub, moving around the virtual site, seeing the amount of energy being generated and their energy use.
The platform means that residents can interact with and comprehend their energy-use like never before, driving behavioural change. It is also highly engaging for children, immersing them in the concepts of responsible energy management from a young age.
The potential impact of this technology on a planet facing such an urgent climate emergency is considerable.
Systems like the ICL can help us to better understand how our built world is performing and provide insight on how to improve it.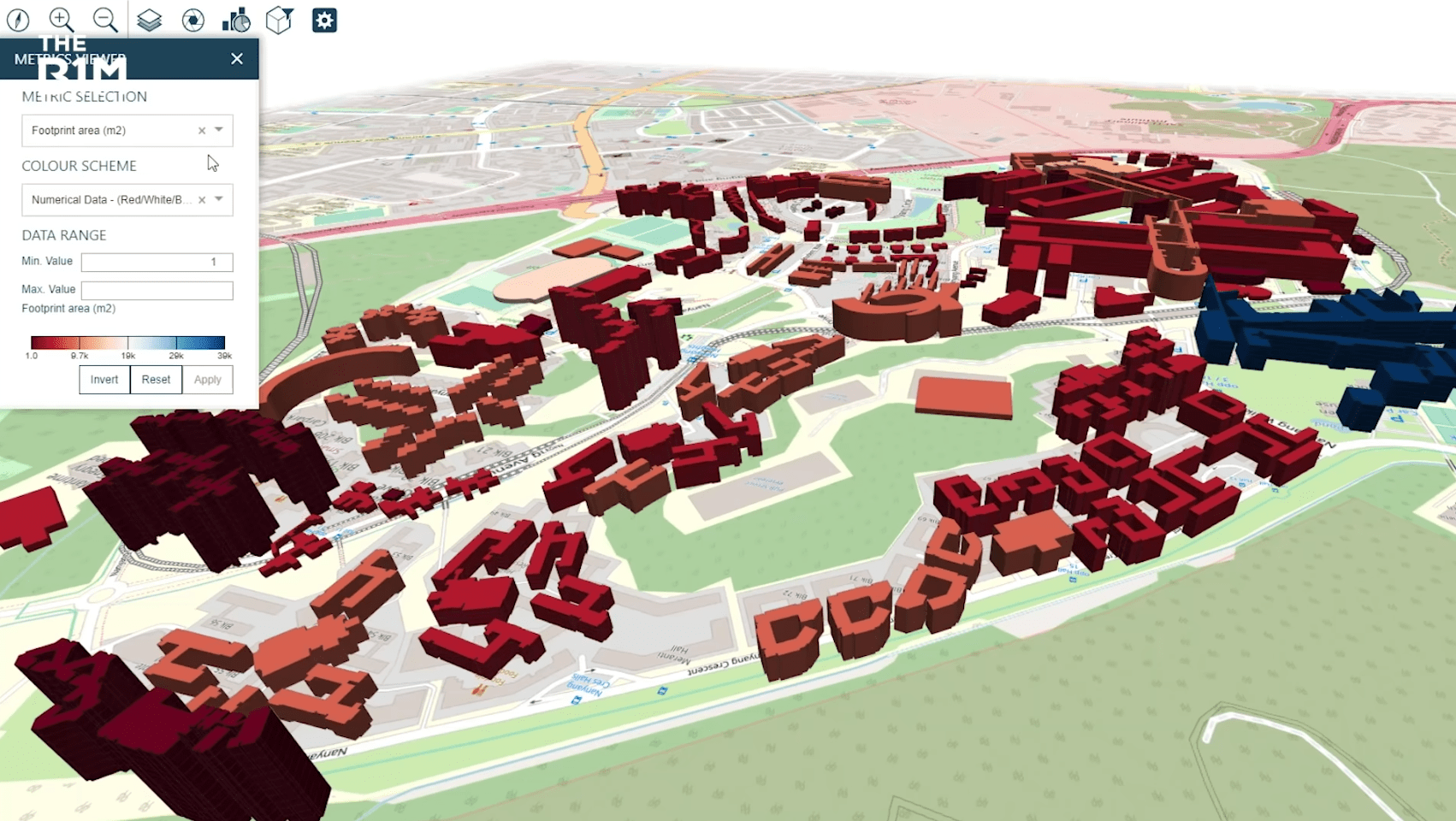 Above: Implementing digital twin technology across entire towns and cities can have a significant impact on how we impact our environment (image courtesy of IES).
If we could integrate this technology into all the buildings within a community - and then replicate that across multiple communities around the world - we could make a significant reduction in carbon output at a global level.
The widespread adoption of such technology would also drive behavioural change, not just among the current population, but with future generations, enabling them to care for planet long into the future.
While the climate emergency currently facing our world is extreme, it is the construction sector that can make a key difference in turning the tide.
With technology as our key ally in this fight, we can develop a more sustainable built environment, helping our planet to recover and thrive.
Digital twin technology for buildings is available and in use on real projects right now. Find out more about how IES' digital twin technology is being used to achieve zero carbon targets and to help fight the climate emergency here.

Narrated by Fred Mills. Additional footage courtesy of IES.

We welcome you sharing our content to inspire others, but please be nice and play by our rules
Comments
---