PRESS
Tackling Mental Health Down Under: Get Construction Talking Launches in Australia
Youtube Views

1,031

VIDEO VIEWS
Construction is battling a silent pandemic.
Around the world, research shows the sector struggles with mental health more than others, and that it has one of the highest suicide rates of any industry across the US, UK and Australia.
On 2 November, we brought the Australian construction community together at a special event in Sydney to help raise further awareness of the industry's mental health challenges and explore ways to tackle them.
Building on the momentum of the high-impact launches held in both London and Chicago, this fantastic event at Sydney's Museum of Contemporary Art marked the formal launch of The B1M and Procore's Get Construction Talking initiative in Australia.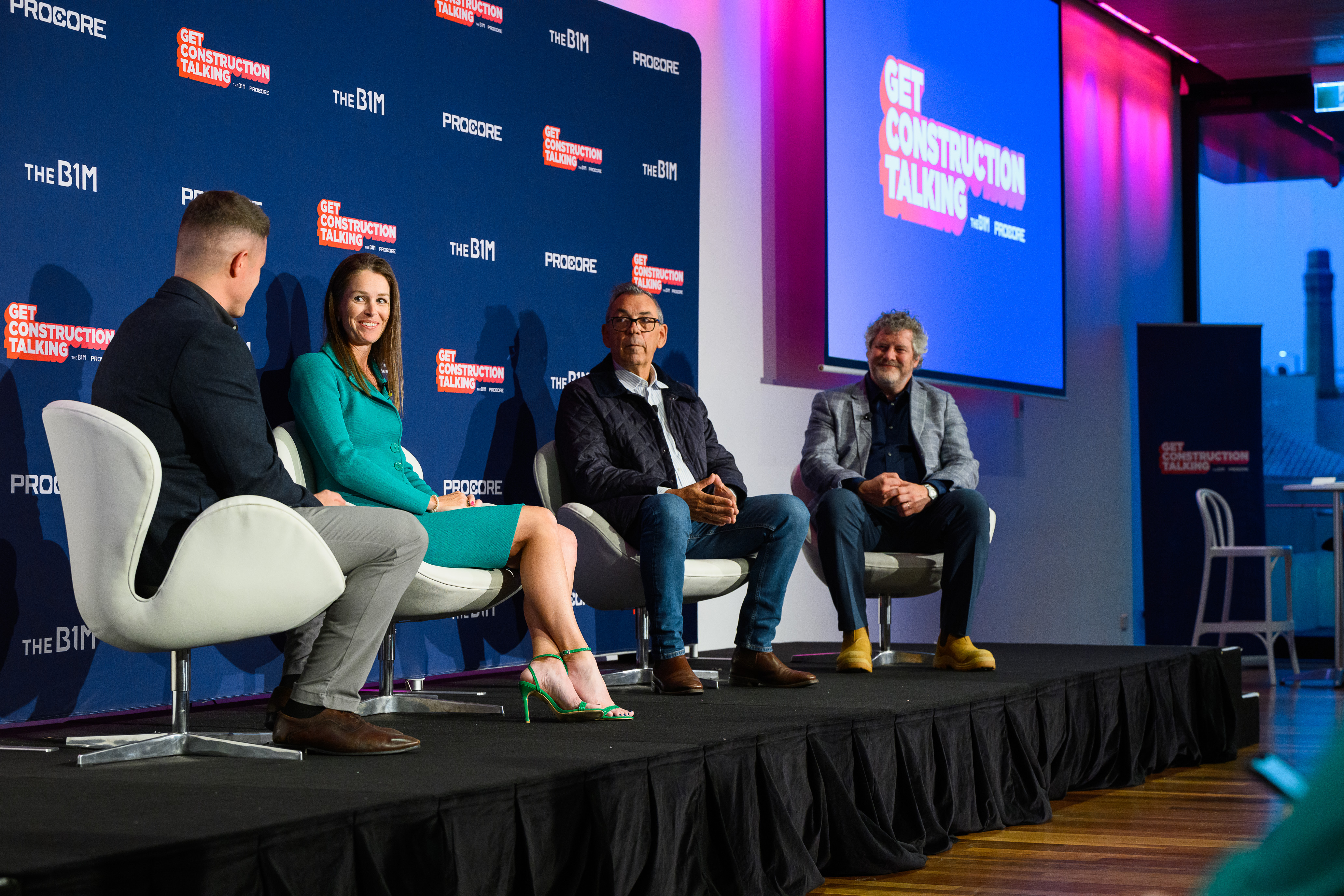 Above and Below: The event took place at Sydney's Museum of Contemporary Art.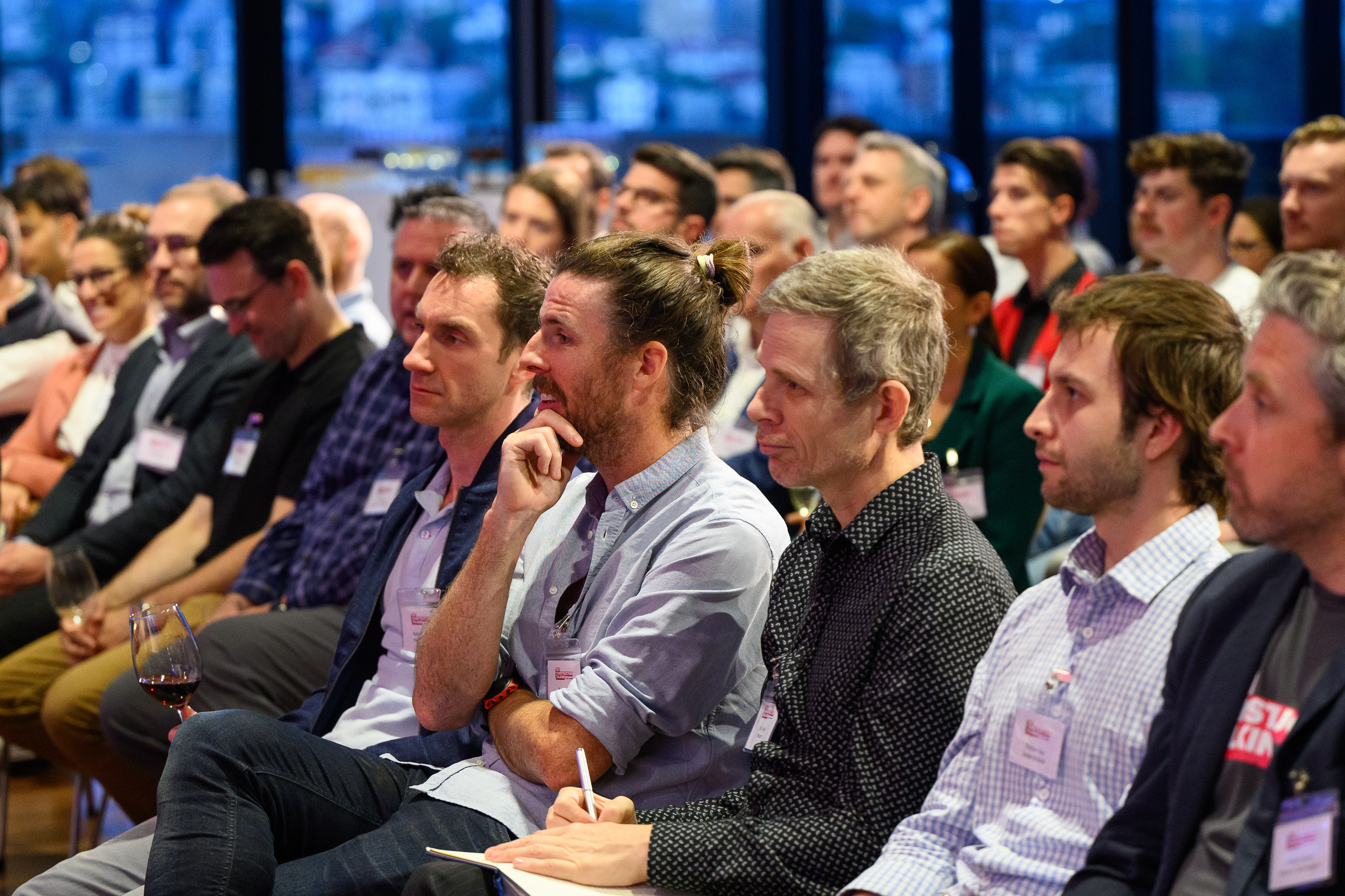 Get Construction Talking is a global initiative that's been established by The B1M and Procore. We're using our combined reach and influence to raise awareness of mental health in construction, break the stigma, get millions talking and to lift-up charities working in this space, raising $1M for them in the process.
On a beautiful spring evening, set against a backdrop of the Harbour Bridge and iconic Opera House, more than a hundred construction leaders and professionals gathered to hear welcomes from The B1M's chief revenue officer Liam Marsh, alongside myself, and Procore's senior director of industry transformation Sasha Reed.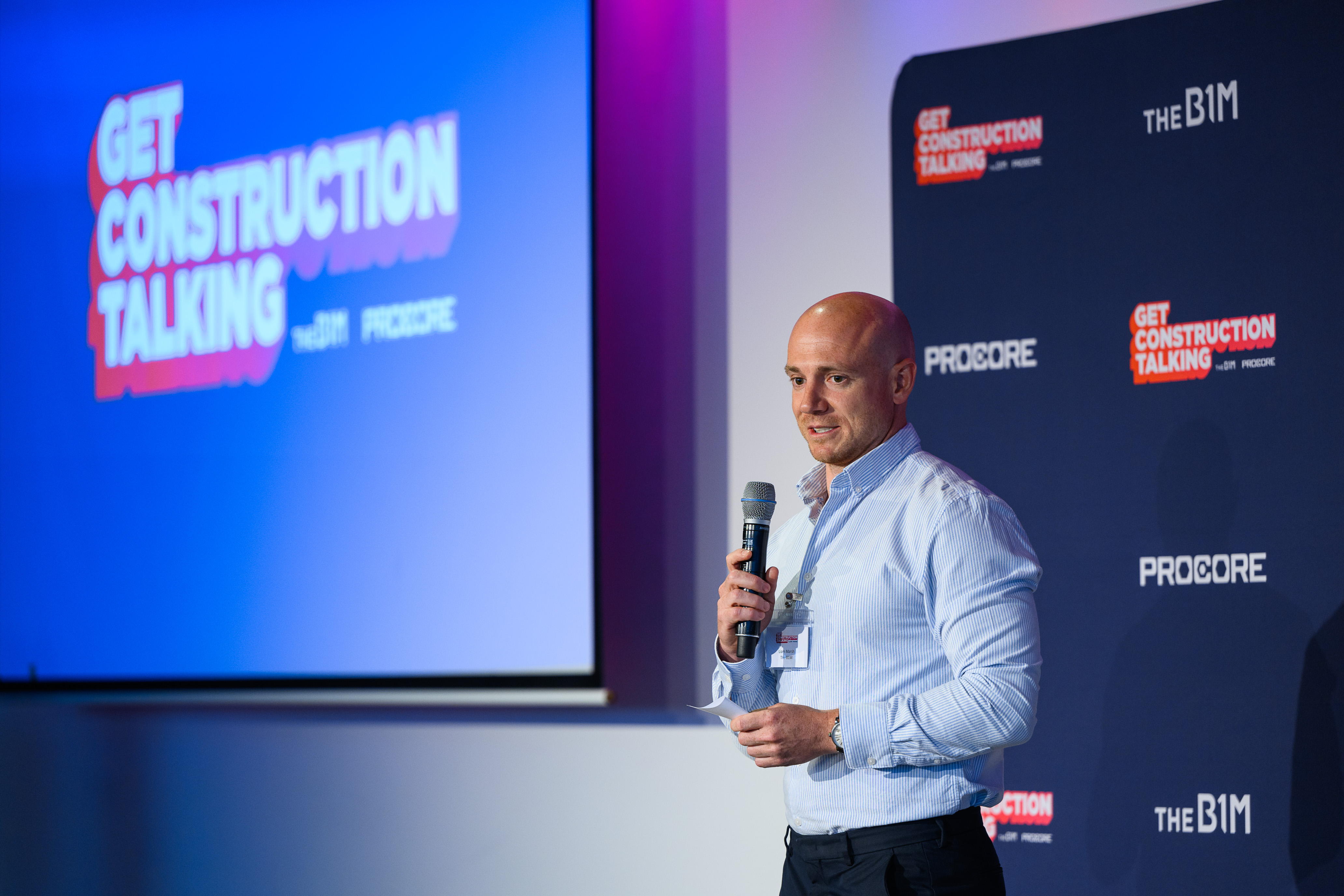 Above: The B1M's chief revenue officer, Liam Marsh.
That was followed by a near 90-minute detailed panel discussion and live audience question and answer session led by myself and featuring insight from Alison Mirams, executive chair at Roberts Co, Chris Lockwood, chief executive at MATES in Construction – the leading construction mental health charity across Australia and New Zealand, and John Briggs, chief executive of Intract, an indigenous construction company.
We first discussed some of the causes behind construction's struggle with mental health, before exploring ways to tackle it in a live discussion with our audience.
You can watch the full event back live in the video above.
The event was supported by MATES in Construction who provided an information stand signposting people and organisations to support and highlighting ways to get started, including by accessing its fantastic General Awareness Training (GAT).
During my time in Australia and as part of events to mark the launch of Get Construction Talking here, I have had the opportunity to attend and take part in one of these training sessions on a site just outside Sydney. It's fair to say I was left incredibly impressed by the impact that the MATES teams are having.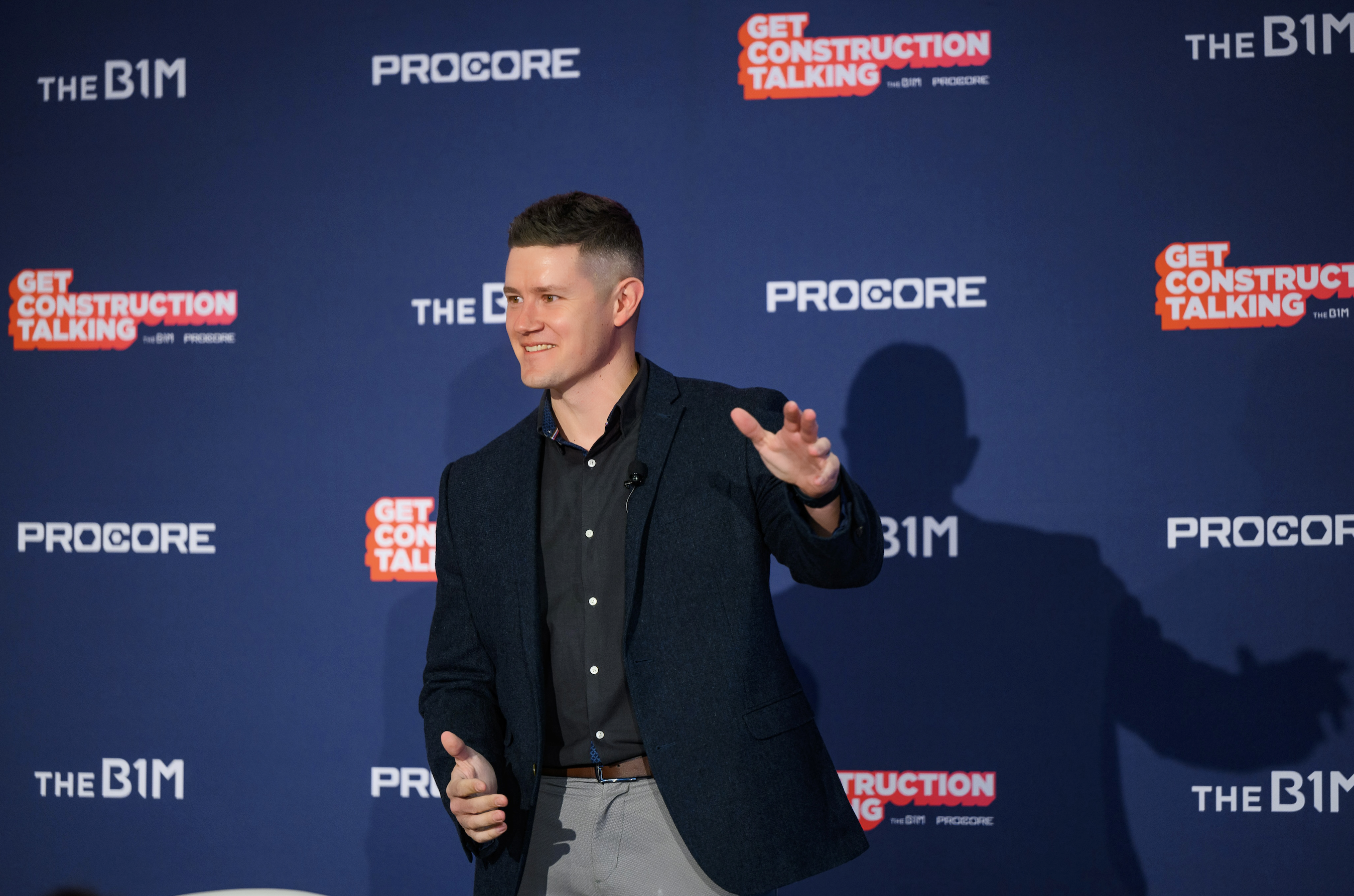 Above: The B1M's founder Fred Mills at the launch event. Below: Fred meeting teams on site at a MATES in Construction General Awareness Training (GAT) session near Sydney.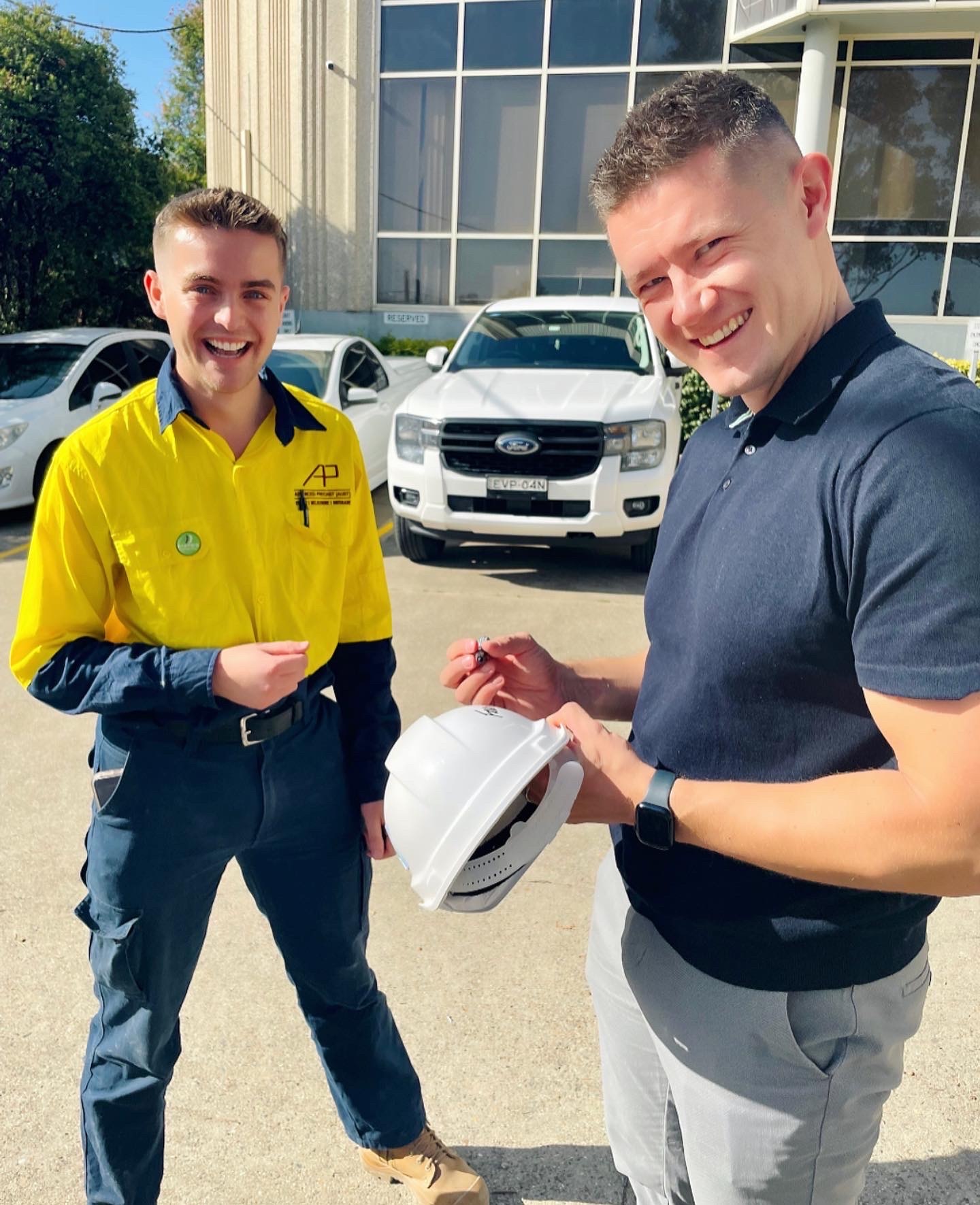 Tackling construction's mental health crisis is of course complex: the issue is highly nuanced and unique to individuals. But one of the most simple things that we can all start doing today is talking.
If we can all become more aware of mental health, normalize conversations around it, look to spot the signs in our colleagues that something might not be right and point them in the direction of support, then we can collectively start to move the dial on this issue at a grassroots level.

Get Construction Talking is founded on that objective. It aims to use the power and reach of both The B1M and Procore to raise the profile of mental health and help millions understand how they can start to help today, for free.
Get Construction Talking is supported by leading construction mental health charities across the US, UK, Australia and New Zealand, including the Construction Industry Alliance for Suicide Prevention (CIASP), Lighthouse Charity, MATES in Construction and Construction Sport.
You can learn more, get support or make a donation to support these charities at getconstructiontalking.org

Comments
---