Documentaries
How Britain Built its Top Secret MI6 HQ
Youtube Views

2,592,381

VIDEO VIEWS
Video hosted by Fred Mills. This video contains paid promotion for Brilliant.
HOW do you keep a building secret?
Maybe you find a clandestine location, hidden away from prying eyes. Or do you design something that blends in? The kind of place you walk past without thinking twice… And who do you keep that building a secret from? Can you even keep it secret from the people who built it? And when that building is the office of the world's least inconspicuous spy is it really possible to keep anything a secret?
Vauxhall Cross is not just James Bond's London HQ, it's also the headquarters of SIS, Britain's Secret Intelligence Service, known to the world by its nickname, MI6. The building is a secure, cutting edge fortress but its predecessors have often been the exact opposite and the story of how the Service ended up here says a lot about how it has evolved.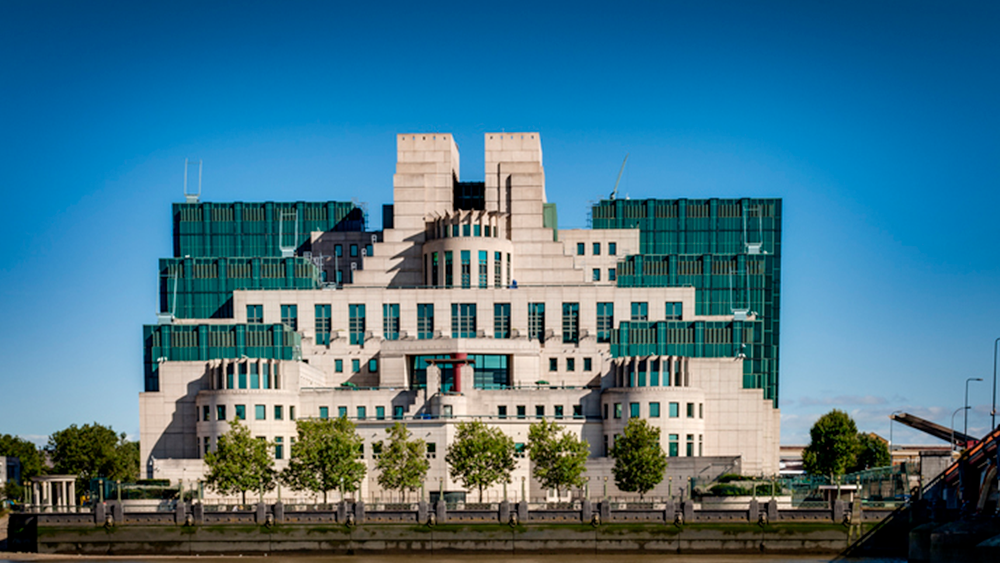 Above: Vauxhall Cross, the headquarters of Britain's Secret Intelligence Service, AKA MI6
Before Vauxhall Cross, SIS stayed true to its motto of "always secret" by simply hiding in plain sight. Only a select few were aware it was actually the headquarters of SIS' founder Sir Mansfield Cumming. Cumming was a workaholic with a long legacy. He signed his name "C" and wrote exclusively in green ink, a tradition which continues for the head of the service today.
He was also obsessive about secrecy. In 1919 when he moved his office to a townhouse in West London, visitors were first instructed to go to an office six kilometres away on the Strand where they were given the address. He even tried to keep the location from his boss, the Director of Military Intelligence.
SIS continued the practice of renting commercial office space under a false name for the next few decades, but as the cold war dawned its limitations became apparent. In 1964 the service was preparing to move out of this building in the exclusive St. James' area of West London, where it had been posing as the "Minimax Fire Extinguisher Company".
Much to the shock of the Service, the building's landlord began giving tours to new prospective tenants before they had moved out. On one occasion, a so-called "Russian Trade Delegation" came through, which prompted quick covering up of maps and other material.
Later that year the service moved south of the Thames and rented the newly built Century House, but this was no better than the previous office.
In a time when the existence of the service was still officially denied by the government, the occupants of Century House were widely known, as the Daily Telegraph once quipped, it was "London's worst-kept secret, known only to every taxi driver, tourist guide and KGB agent"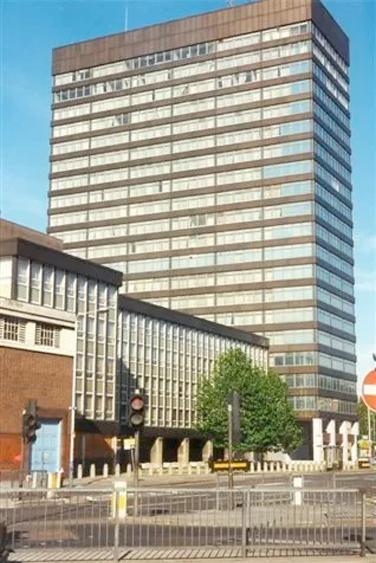 Above: Century House before its renovation.

It wasn't just the building's identity that was an issue. It also had large glass windows which were perfect for snooping through and a petrol station at its base made it an obvious target for an attack.
By the 1980s the building had become completely compromised. A 1985 report labelled Century House "irredeemably insecure" and the hunt began for a replacement.
But where to go next? As the Service looked for new premises, most options were ruled out because of the need to share the space with shops, restaurants or private accommodation. Any location outside of London was ruled out because of the distance from the other government agencies.
Out of the blue a solution was proposed. In 1987 Regalian Properties PLC approached the government offering them the chance to acquire a proposed development on the south bank of the Thames. The government quickly agreed, but the intended occupants were kept top secret, even from other branches of the government.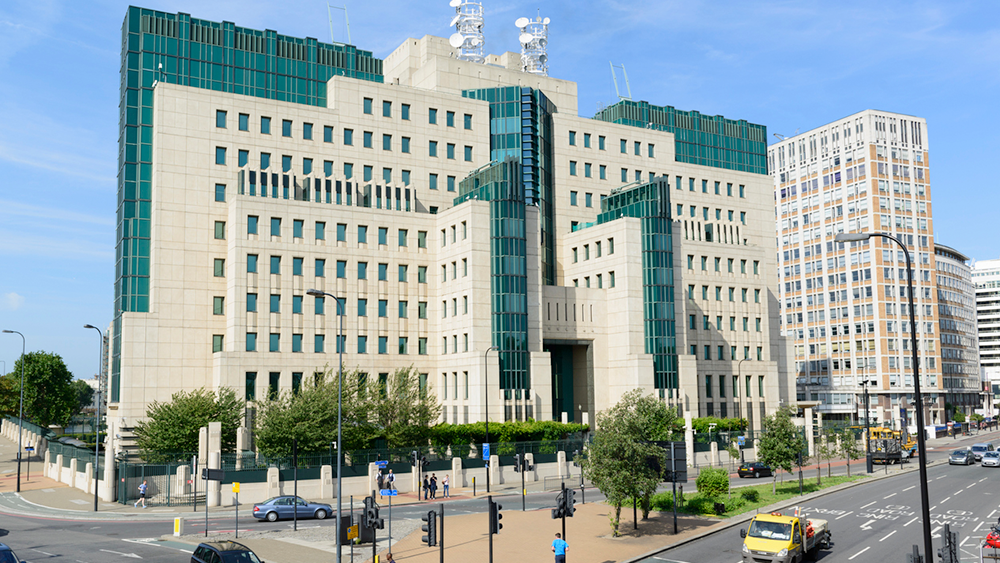 Above: Vauxhall Cross as seen from Albert Embankment
But just how do you keep a massive new spy headquarters secret from the people building it? A National Audit Office report published in 2000 shed some light on this.
To avoid any future embarrassment with a landlord, the decision was quickly taken to buy the building outright, for a price of £135M.
But even this nearly let the cat out of the bag. Government-funded projects are usually paid in instalments throughout construction, with each payment offering a chance for public scrutiny. Instead, the Treasury arranged for the payment to be made in full before construction started.
The property developer, Regalian, would then design and build the building to a standard office specification, with the addition of some specialist equipment such as emergency generators, a document lift – this was, remember, still the 1980s.
After this phase was completed, a further £10M was spent fitting the building out to required standards. The same project managers and construction teams were kept on to complete this, with SIS itself completing the most secret tasks, ahead of the building's opening in 1994.
So, what do you actually get in a top secret headquarters? Well, as you might expect, most of this is top secret, but here's what we do know.
The building itself is a fortress. 25 different types of glass were used to meet specific needs of the building. Its triple glazed windows and stone exterior is bomb and bullet proof. Extra thick doors were specially designed to make the perimeter as secure as possible.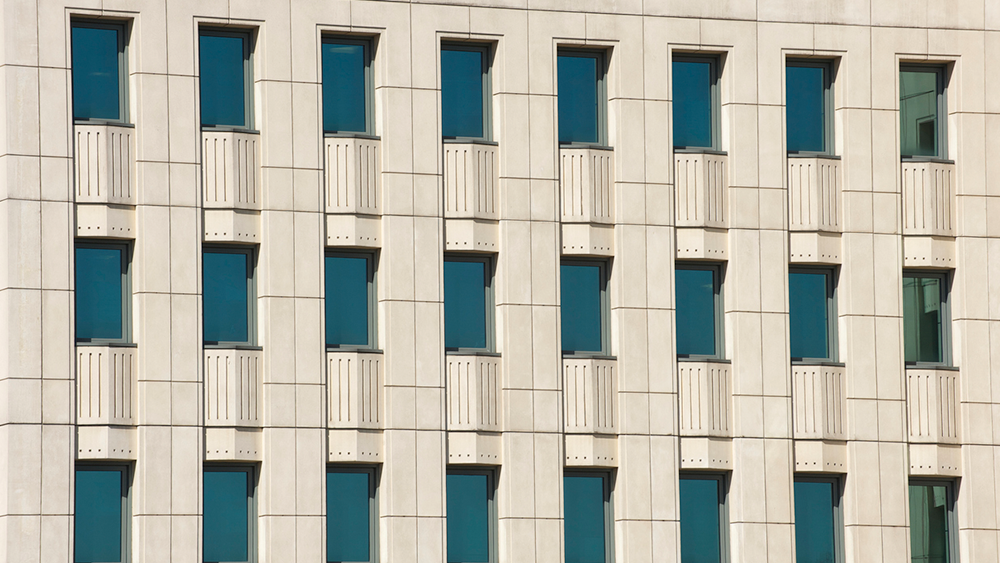 Above: Vauxhall Cross features multiple layers of reinforced glass.
Inside the building there is rumoured to be a shooting range, ultra secure areas where eavesdropping is impossible, and a faraday cage which blocks incoming radio waves. In a Financial Times interview, a spy said how employees are instructed to turn off all mobile phones long before they get in the building.
In other words, it's pretty secure. But there's one last thing, security is one thing ... isn't it supposed to be secret? If secret payments and minimal subcontractors were a triumph of clandestine bureaucracy, then failure lay in hiring one of Britain's most famous architects to design an enormous building overlooking the River Thames.
By this point, change had become all but inevitable. As the cold war ended and the service continued to evolve, the opening of the new HQ was used as an opportunity to create a more public face of the service.
When the building was unveiled, it was not only named as the SIS HQ, it was the first time the government had ever officially acknowledged the existence of SIS.
Ultimately we'll never know what goes on inside Vauxhall Cross, but what this story tells us is the power of a building to shape the organisation within it.
This video contains paid promotion for Brilliant. The first 200 people to sign up with The B1M's link will get 30 days free + 20% off their annual subscription.
Video narrated by Fred Mills. Additional footage and images courtesy of MGM, BBC, Thames TV and Channel 5.
We welcome you sharing our content to inspire others, but please be nice and play by our rules.

Comments
---