ASIA
Demountable Stadium Set to Host 2022 FIFA World Cup
Youtube Views

VIDEO VIEWS
MADRID-BASED Fenwick Iribarren Architects have revealed their design for the "Ras Abu Aboud" stadium in Qatar, the world's first wholly demountable, reusable and transportable stadium (as shown in this highly conceptual video).
Already under construction, and aiming to complete by 2020, the 40,000 seat venue is set to host matches during the 2022 FIFA World Cup.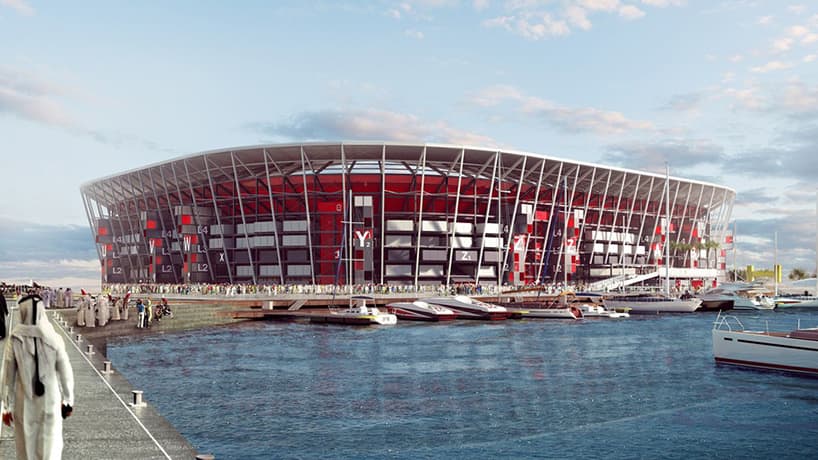 Above: The Res Abu Aboud Stadium will have a prominent waterside location (image courtesy of Supreme Committee for Delivery and Legacy). Below: Wholly demountable, the stadium will accommodate up to 40,000 spectators (image courtesy of SCDL).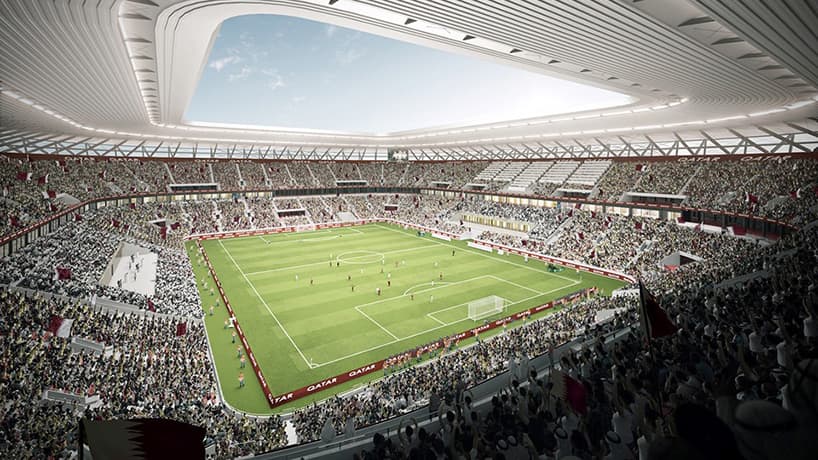 Using a combination of modular structural elements such as steel beams and shipping containers, the stadium will be dismantled after the championship and used to build smaller sporting and cultural venues.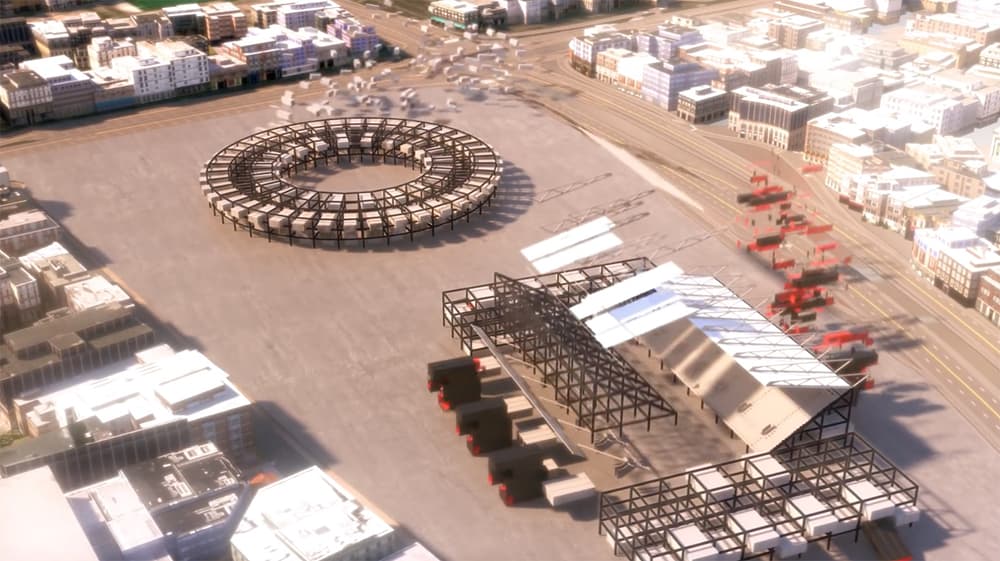 Above: After the tournament, the venue will be dismantled and used to create a number of smaller cultural and sporting venues (image courtesy of SCDL).
"It will be interesting to see if the containers are being symbolically used to represent sustainability or if any actual sustainability targets will be met," says Mark Hogan, principal at San Francisco firm OpenScope and well-known container architecture sceptic.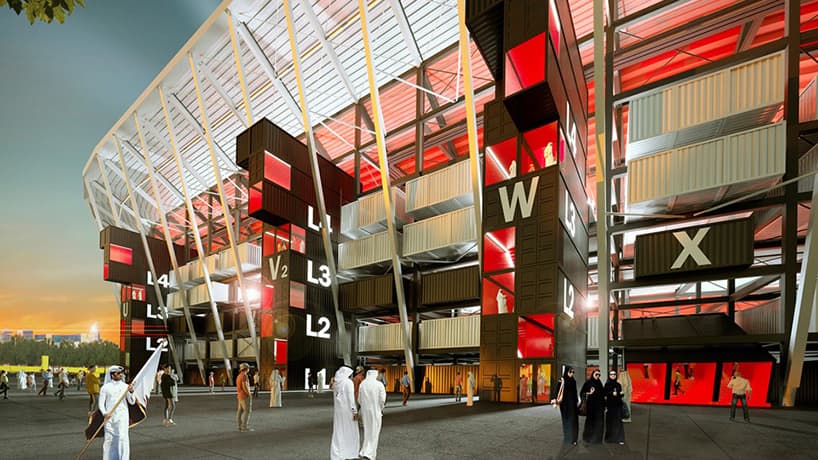 Above: The usage of shipping containers remains controversial among some architects and building professionals (image courtesy of SCDL).
Qatar, which is set to host the 2022 FIFA World Cup amid allegations of corruption and unfair labour practices, is building six new stadiums and expanding two existing ones in preparation for the games.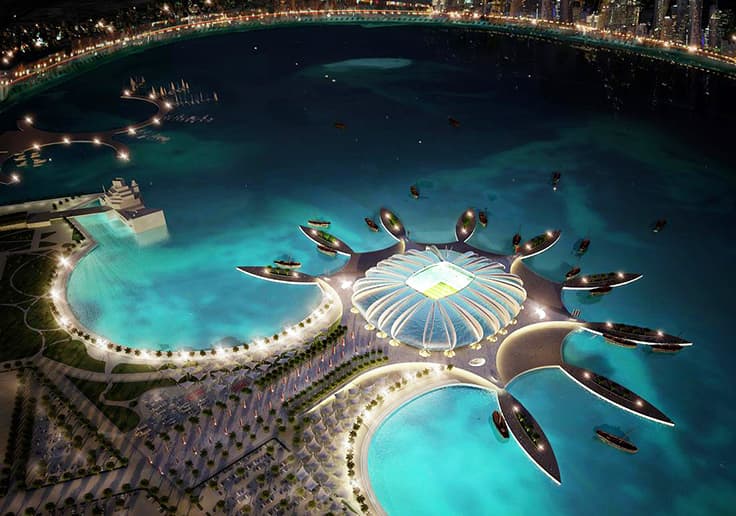 Above: Doha Port Stadium, proposed earlier, was also meant to be wholly demountable (image courtesy of Wikimedia).
The design for the Ras Abu Aboud venue has been adapted from preliminary designs for the "Doha Port Stadium".
The latter was also intended to be fully demountable, and its parts were going to be donated to other countries to enhance their sporting infrastructure.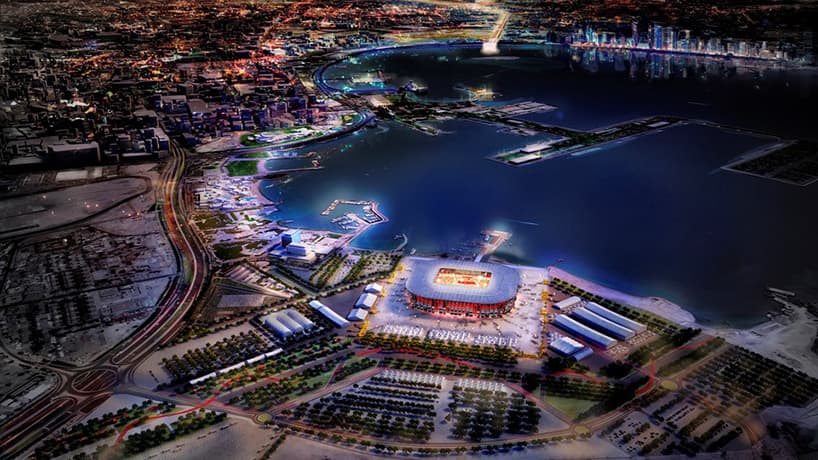 Above: The site of the Res Abu Aboud stadium is set to become a public park after the 2022 FIFA World Cup (image courtesy of SCDL).
After the tournament, the site of the stadium will be used as a public park, providing access to the waterfront.
Don't miss our countdown of the world's top 5 stadium builds by 2020.
Comments
---