ASIA
Louvre Abu Dhabi: 8-Year Construction Time-Lapse
Youtube Views

VIDEO VIEWS
AN OUTPOST of the Louvre opened in Abu Dhabi earlier this month, and its eight year construction has been captured in this incredible time-lapse by EarthCam.

The video condenses around 70,000 hours of footage taken from 50 different angles into just three minutes, in order to show various stages of the work, from digging the foundations, to finishing the latticework on the inside of the dome.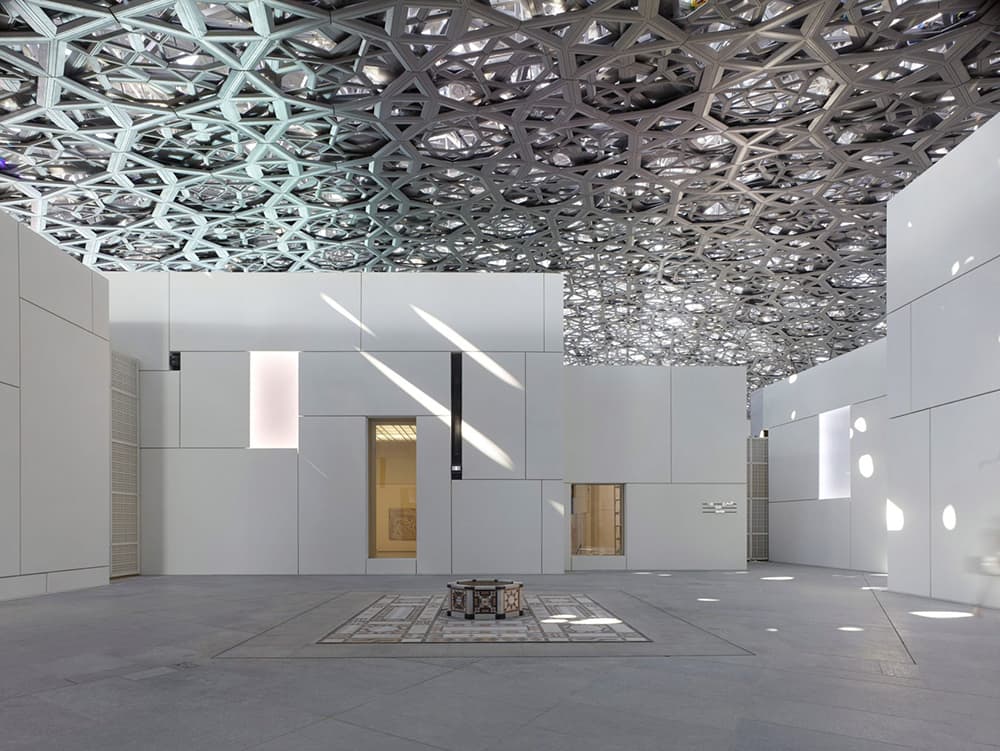 Above: Louvre Abu Dhabi consists of small white pavilions covered by a large, perforated, metal dome (image courtesy of Roland Halbe).
Designed by French architect Jean Nouvel, and engineered by Buro Happold, the USD $650M museum consists of a cluster of 55 white pavilions jutting out into the sea, partially covered by a densely patterned steel dome.
With a 590-foot diameter, this dome provides a sheltered, shaded space between the white pavilions allowing visitors to wander between different parts of the museum's exhibitions.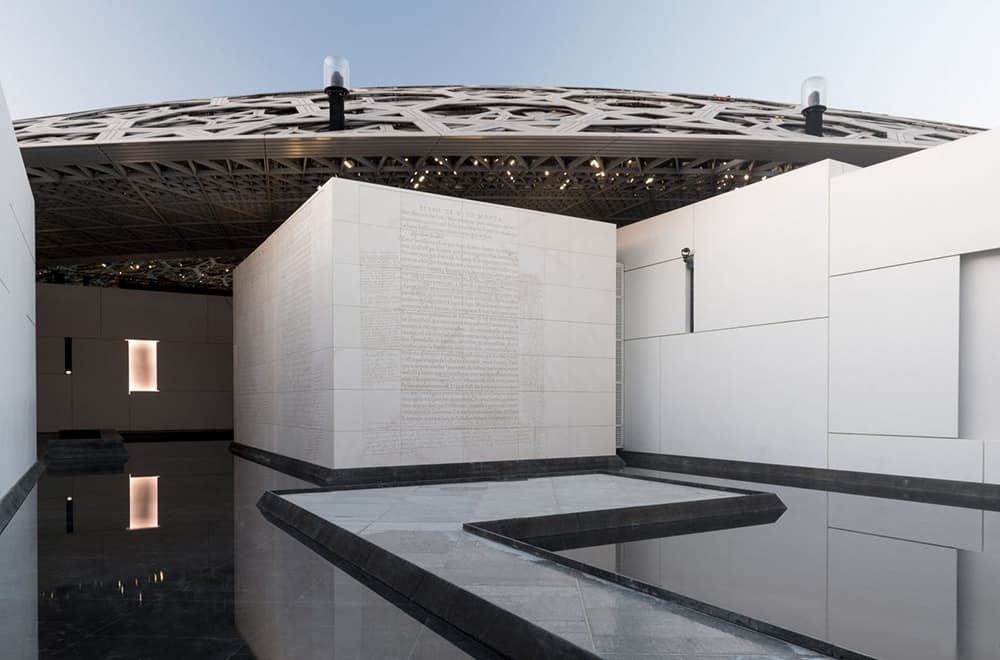 Above: The dome rests on four points, and appears to float above the buildings (image courtesy of Roland Halbe).
Originally slated to open in 2012, the worldwide economic crisis and subsequent fall in oil prices, as well as the sheer complexity of the build and allegations of poor working conditions delayed the works by five years.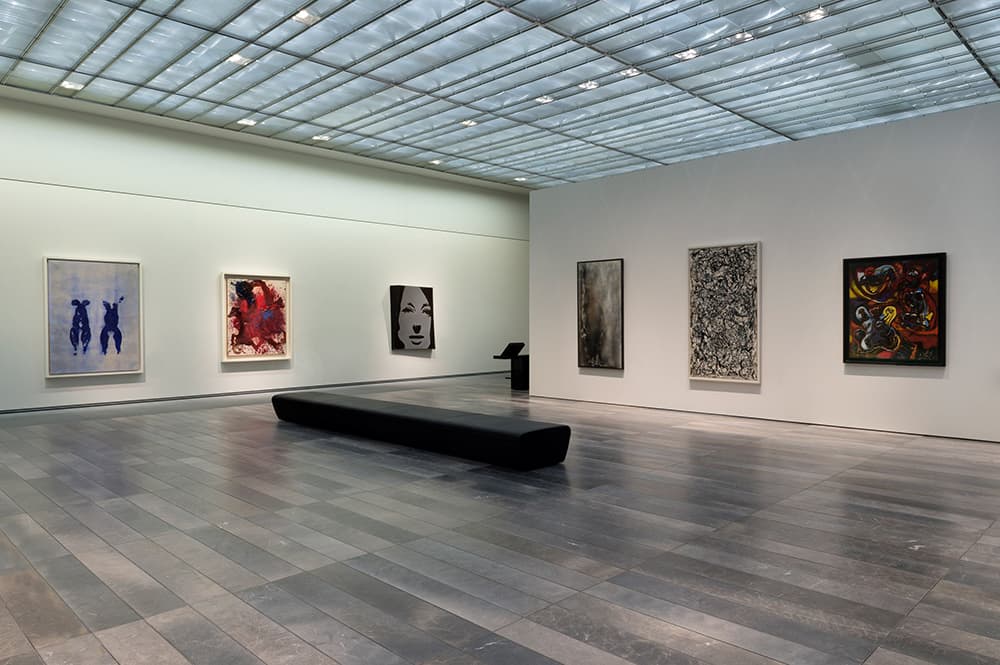 Above: The building is only one of the cultural facilities to be built in the area (image courtesy of Roland Halbe).
The Louvre Abu Dhabi is the first completed element of an ambitious masterplan to create a cultural quarter to the east of Abu Dhabi's town centre.
The museum will be followed by a performing arts centre, national museum of the United Arab Emirates, a maritime museum and an outpost of the Guggenheim designed by Zaha Hadid Architects, Foster + Partners Tadao Ando and Frank Gehry respectively.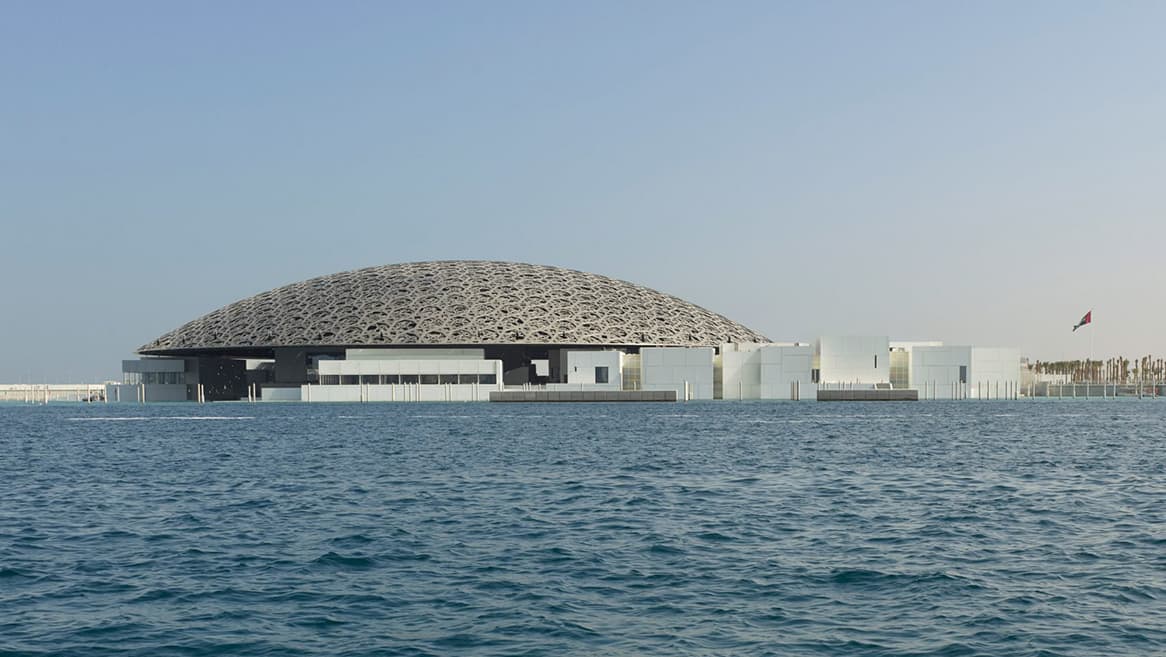 Above: The complexity of the build was one of the many factors that resulted in a five-year delay (image courtesy of Roland Halbe).
To learn more about the construction process of Louvre Abu Dhabi, watch our documentary HERE.
Comments
---