NORTH AMERICA
California's High-Speed Railway Under Construction
Youtube Views

32,553

VIDEO VIEWS
UNDER construction since 2015, California's High-Speed Rail is currently the largest infrastructure project in the United States.
Costing an estimated USD $64.2 billion, the project's first 520 mile (840 kilometre) phase will be finished in segments and should be fully operational by 2029.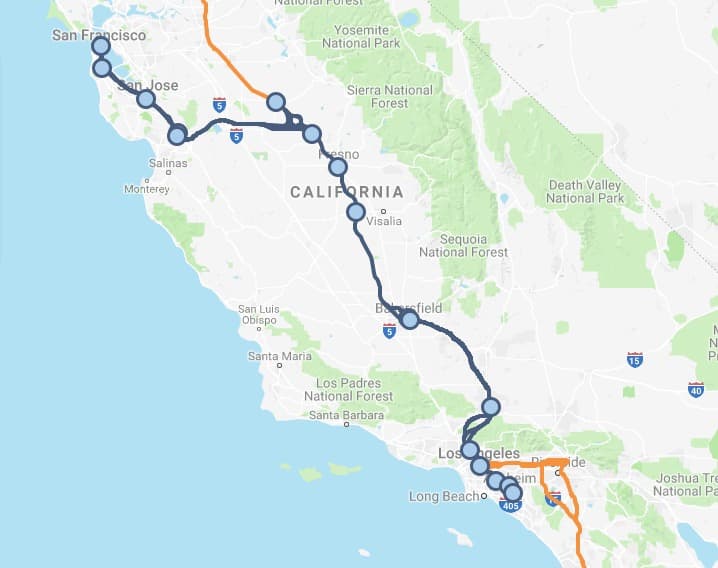 Above: A map showing the first phase of California High-Speed Railway in blue (image courtesy of California High-Speed Rail Authority).
Despite the opposition from a number of politicians who object to the project's large cost, the new high speed railway is making good progress and reached several milestones in the past year, including appointing a new CEO in January, starting work on crucial sections of the line in Kern County and staring the tree-planting programme to offset the greenhouse gas emissions caused by the construction.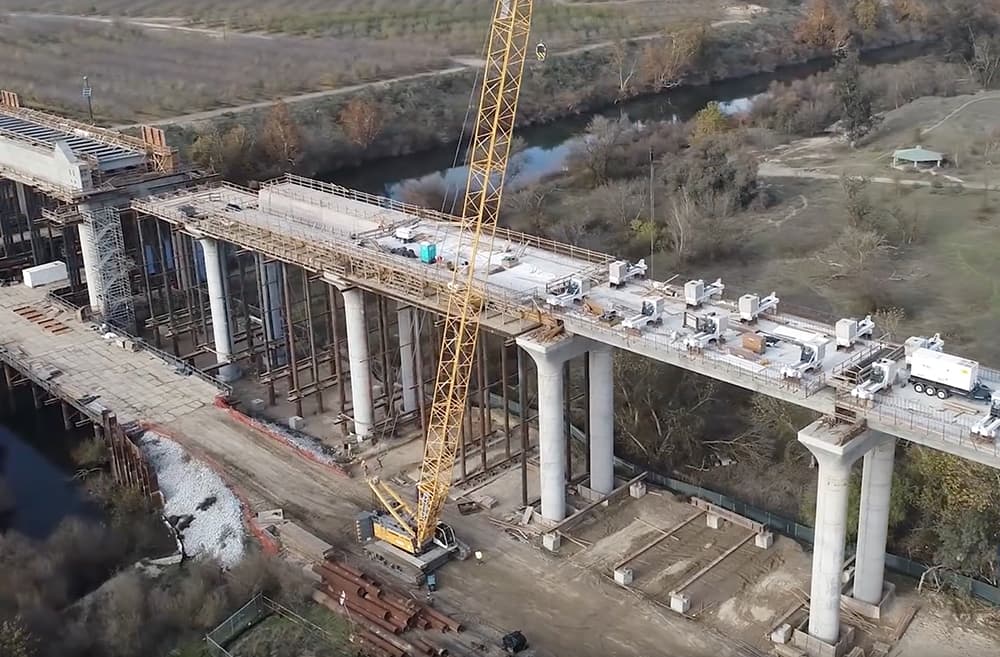 Above: The first section of the railway is being built in the state's Central Valley (image courtesy of California High-Speed Rail Authority).
The first segment of the ambitious railway project is being built in California's Central Valley.
The 119 mile (192 kilometre) stretch connects the cities of Madera, Fresno, Kings Tulare and Bakersfield and is set to become operational by 2025.
More than 2,000 construction workers are currently employed on the project.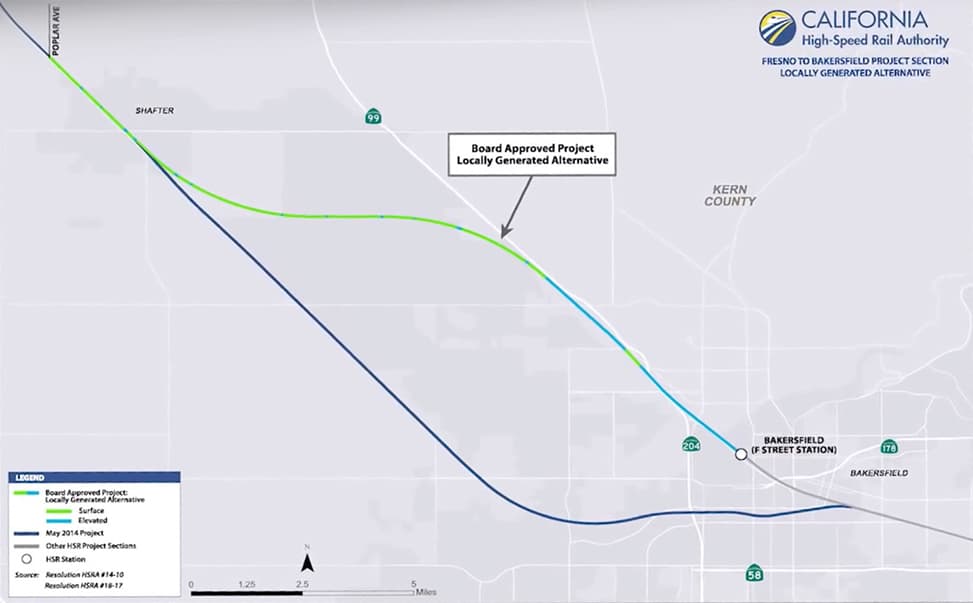 Image: Local citizens and businesses have successfully campaigned to amend a part of the original route near Bakersfield (image courtesy of California High-Speed Rail Authority).
In the meantime, the California High-Speed Rail Authority consulted with local business on a number of alternative routes while also announcing a number of state-preferred alternatives, which will now be debated by the local communities.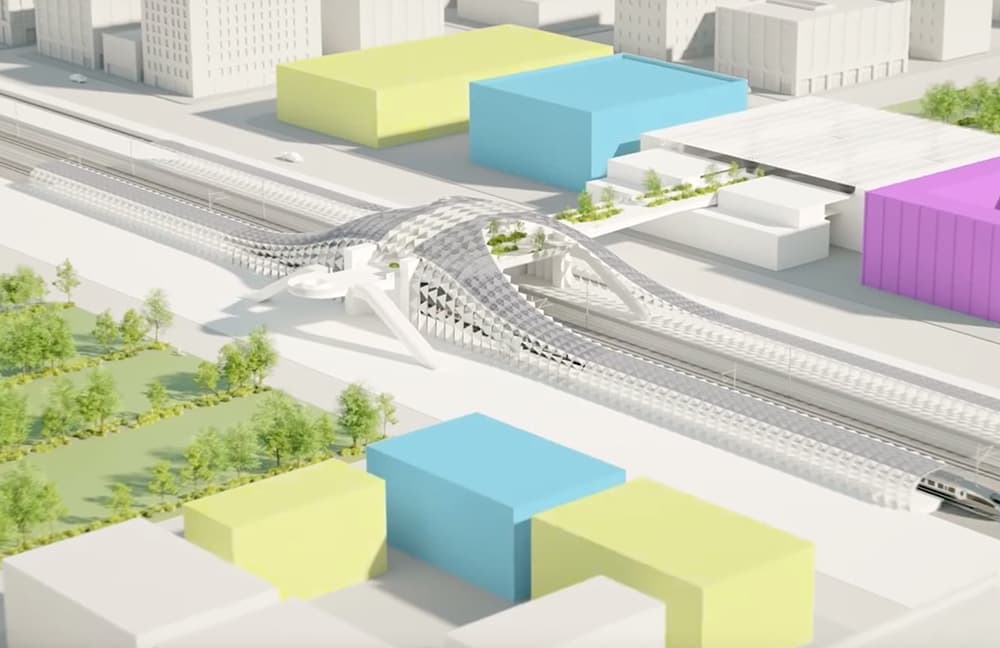 Above: The project is meant to reduce the amount of cars on California's roads and regenerate cities along the route (image courtesy of California High-Speed Authority).
The railway has been engineered for top speeds of up to 220 miles per hour (350 kilometres per hour), but the trains will travel at slower speeds in urban districts.
Comments
---